Top 5 highlights for Refuel in 2019
Ryan Jones
03 January 2020

2019 proved to be a pretty monumental year for Refuel Creative. It was only our second full year in business but saw successes, achievements and of course the occasional hiccup along the way.
Like any growing business, it's not all sunshine and roses, especially when your team are like one loud, crazy family. But, we can confidently say we've done a damn good job of developing and maintaining our team values and continuing to get great client results.
We've had many fantastic networking opportunities over the last year and built healthy partnerships within the marketing industry. We've been fortunate enough to host clients from interstate to collaborate and develop some incredible projects that we are hugely excited about releasing later this year.
Over the year, we have accepted high commendations for our work which is always a pleasure to hear! Our team have produced some truly extraordinary results for our clients and are proud that the hard yakka we put in paid off. We are always continuing to expand our knowledge and inhabit new techniques to be able to continue this into 2020 and beyond.
Although there have been many highlights in 2019, there are a few that stand out. So, without further adieu, here are our top 5 highlights of 2019.
Digital Adelaide
For the first time as 'Refuel Creative', we ran an event!
I've been one of the organisers of Social Media Day Adelaide for the last couple of years. In 2019, my co-organisers, Jen Evison and Rubina Carlson taking a year off, the opportunity came about for Refuel to step up as the organisers. This also allowed us to tweak the event slightly and embrace feedback we've had a lot over the years: more digital marketing content.
With that, Social Media Day Adelaide pivoted into Digital Marketing Day Adelaide or Digital Adelaide for short.
We had a sold-out crowd of 160 attendees at University of South Australia's Allan Scott Auditorium, with a diverse group of speakers including Simone Douglas from Social Media AOK, Eric Carlson & David Tendrich from Sweatpants Agency in the US, Nick Dzienny and Elliott Chapman from HubSpot, and more.
The feedback we received was excellent; in fact, we got some absolutely glowing reviews. It was a huge buzz to see the whole team pull together to put on Digital Adelaide, and we're already looking to build on this success in 2020.
If you're curious, you can watch the presentations online.
Telstra Business Awards
We've kept a low profile over the last two years, we've been 'head down, bum up' delivering for our clients. In 2019 I received an email out of the blue that a client had nominated us for a Telstra Business Award.
We went through the process and were lucky enough to be South Australian finalists in the Emerging & Energised category.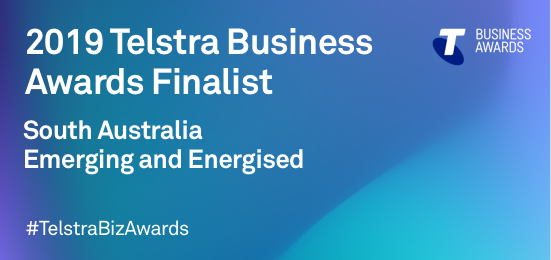 We may not have won, but to be finalists for an award as prestigious as the Telstra Business Awards is as good as a win to us. We have started addressing the judges feedback and hope that this work not only improves our operations but also puts us in a strong position for the 2020 awards.
Gold HubSpot Partners
We've been a HubSpot Partner since May 2018, and this all started because we became HubSpot customers. We saw the potential and started embracing the platform for our own use. We built our own website on HubSpot CMS, developed our own workflows, and built an excellent partner community that integrates around HubSpot.
Our clients have seen the benefits of using HubSpot, and the ease of its interface makes it simpler to involve and educate them on their digital marketing efforts.
We've formed great friendships with the team over at HubSpot's Australian office and recently hosted our channel account manager, Elliott, at our office for two days of brainstorming and planning.
This year we became Gold HubSpot Partners, a reflection of our increased experience and expertise in the HubSpot platform.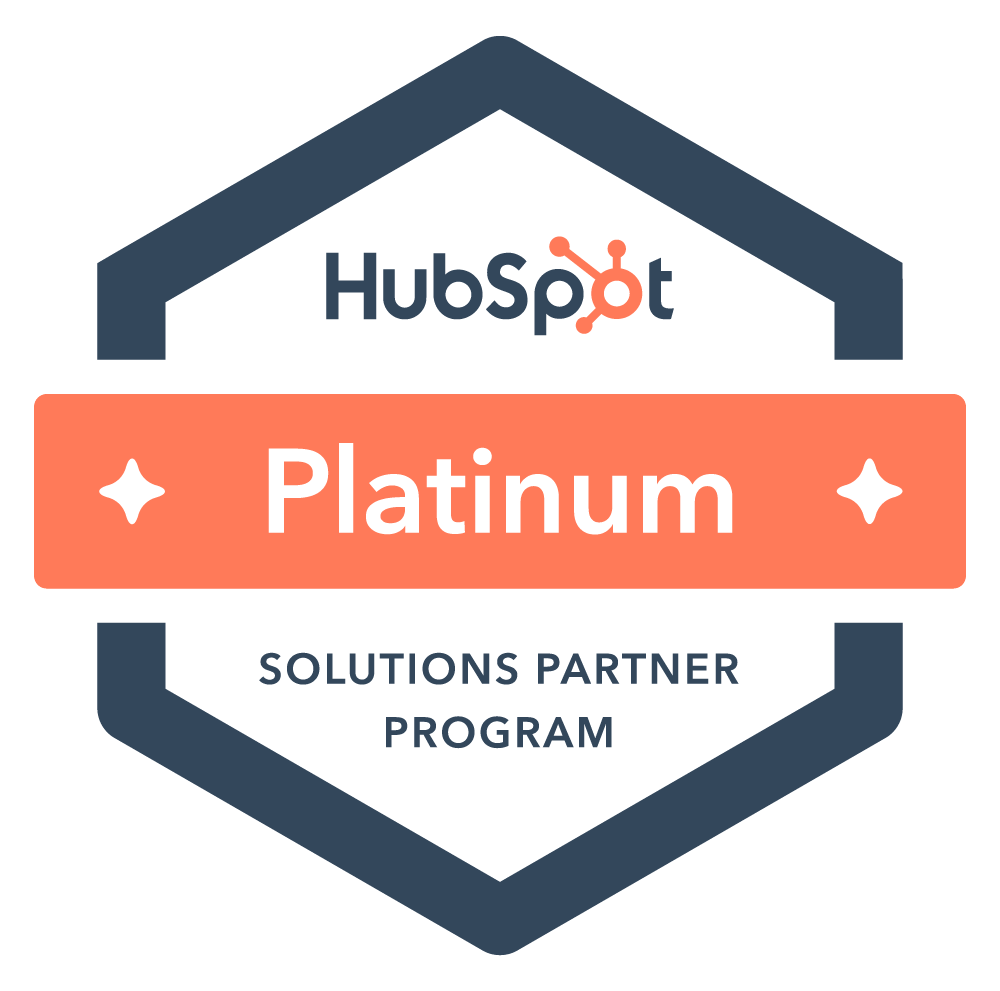 HubSpot has only continued to impress us with their new features. I've visited Boston for HubSpot's global Inbound conference in the last two years, and the work going into the platform is very exciting.
Growing our team
Our team has grown throughout the year, as we transition from a team of freelancers to a full-time in house staff team. We've welcomed a diverse team of marketers, including:
Adam Schwarz, who joined us in January as an intern, and impressed us so much that by May was a full-time web designer.
Liina Puusepp, working on our social media and marketing campaigns.
Melissa Banks, our admin extraordinaire.
Alessia Marrapodi, our copywriter who writes the words and things.
Jasmine Kurda, our latest team member, working on improving our project management and customer experience.
As a team of seven now, we've multiplied our results. With recruitment underway for two more positions, our diverse team is only getting stronger.
Somehow, we've all managed to find common ground and become like a weird, marketing fanatic family. We're all from different backgrounds and career paths but get along like a house on fire and work together even better. This was very evident when we sat down as a team to develop our shared values, a valuable and rewarding process to go through.
It's rewarding to see the team expand, and I look forward to further expanding our team in the new year as we look to recruit some more talented humans.
If you want to learn more about or are interested in any of the roles we have advertised, you can visit our 'join the team' page below.
New partners
We pride ourselves on securing partners that solve pain points for our clients. We've built a vast ecosystem of partners now that work with HubSpot and deliver an excellent package for our clients.
This year we've developed several new partnerships, including bringing some to Australia for the first time, including:
TwentyThree
Seventh Sense
Typeform
Wordstream
Reply.io
PandaDoc
BigCommerce
Klayvio
AdRoll
You'll hear more about these partners in 2020 as we look to shed some light on why we've partnered with them and how they can help you. Thanks to each of these partners for their support and how they've embraced our team.
Thank you
We can't achieve all that we do without our incredibly involved clients, partners, supporters, friends and family and for that, we say thank you. We appreciate your patience and understanding throughout 2019 while we expanded our team, built new projects, improved our processes and got stuck into our busy schedules.
All of our clients are actively involved with us and always contributing ideas and direction to their marketing efforts. Many become friends, and we're lucky to have such a great group of clients.
To the partners who take a chance on this small Adelaide agency and trust in our ability to utilise their platforms to the fullest; you rock.
We can't forget our amazing supporters who read our blogs and double-tap our Instagram photos help us to grow and pass on our knowledge which we love.
2020 is going to be even bigger and better than last year, so if you're interested in getting your digital marketing off the ground in this new decade, book in a call with us! Our team is growing, and we have more capacity than ever to help your organisation grow.
Don't sleep on it! Book your free strategy call as your starting point.