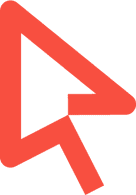 The internet may have changed traditional marketing forever, but social media has changed digital marketing forever.
While social media allows people across the world to stay connected, it also allows brands to build a connection with their audiences. This could be from simple product announcements and events to chatbots and company support pages.
While social media marketing can be relatively straightforward for smaller businesses, for larger companies, managing social media channels becomes a 'full-time job' that requires graphic design, copywriting, marketing strategy, and PPC strategy.
It's no secret that social media is a crucial tool in the modern marketer's arsenal, so finding a digital marketing agency that offers social media isn't too challenging. That being said, it is difficult to find a social media agency in Australia that combines a data-driven, results-based strategy with a creative flair.
We develop a tried and tested framework that is built for your business and helps you achieve your goals.
We aren't just going to tell you that our social media strategies get results, we're going to show you:
| In 6 months, we boosted SeaLink Northern Territory's engagement - 1,159% increase in reach, 1,657% increase in impressions and 1,798% increase in engagement on Facebook alone.
| Over 2021, we brought brand consistency to Gold Property Partners' social posts and grew engagement by 366% and impressions by 522%.
| In 2021, we increased the Companion Animal Rescue Awards' reach on Facebook by 1,979% and engagement by 1,044% through frequent organic posting, including the use of live and recorded video.
We don't just get results
At Refuel, we don't just get results for our clients. Sure, that's our main goal, but we also want you to enjoy working with us.
We pride ourselves on creating enjoyable, frictionless relationships with our clients. This doesn't only make our regular meetings flow easier, but it also helps make our work faster and more effective.
But, don't just take our word for it, read what our clients have to say:
"Refuel has been critical to the success of the Companion Animal Rescue Awards since its launch in 2018. Ryan and his team have done brilliant work to create the website, manage our social media channels and video content. The process was seamless and work was produced in a timely manner. Thank you Refuel!"

How social media marketing helps your business
Social media marketing is far more than just increasing followers and likes on your posts. A considered, proven social media marketing strategy can help elevate your business and increase your conversions by providing entertaining content and building trust with your audience.

Better awareness and exposure
Building an engaged following on social media allows you to increase the awareness and exposure of your company online far beyond social media presence, increasing your customer base in general.

Google and Bing have now started integrating social media results into their results pages. This means that the more people that share and interact with your content on social media, the more traffic they will send through to your website.

Regardless of your content, if you don't target it to the right audience, you won't create the conversions you want. Social media marketing allows you to group your target customers by age, location, and interests, allowing your brand to reach the right people at the right time.

Using social media allows you to build an engaging, trusting relationship with your target audience and customers. Many brands use social media to showcase their company identity and testimonials, showing what it's like to buy from or work with their company.

Influencers are social media users who've attracted a wide and loyal following. As a result, their followers tend to trust their opinions.
This trust has a direct impact on sales. According to a report from the Influencer Marketing Hub, over 50% of Twitter users have made a purchase after a recommendation from an influencer.
While you may not need or want to enlist influencers in your social media marketing strategy, the lesson we take from this is that social media has a direct impact on sales. Using these platforms to build trust can have a direct impact on your bottom line.

Multiple marketing channels
Social media marketing encompasses a whole range of channels to help push your business to the right audience, such as Facebook, Twitter, YouTube, Instagram, and LinkedIn. Using the right channels for your business doesn't only help you reach your target audience, it also prevents from 'storing all your eggs in one basket', meaning that you aren't overly reliant on one social media channel.

Over 54% of internet users use social media to help them make a decision on a purchase. With a data-driven, results focused social media strategy, you can increase your brand awareness and put your customers on the path to conversion.
Improving customer reach means encouraging word of mouth. Whether through hashtags, or by encouraging customers or employees to share their experiences with your brand on socials, you can grow a base of advocates that helps build trust with future customers.

You trust your friends and peers more than you trust ads. So, encouraging word of mouth is crucial to building trust among leads and customers.
Social media allows people to share their views on products and services, indirectly encouraging their friends to trust (or not trust) a brand.
Building and cultivating trust is crucial to any and all social media marketing strategies.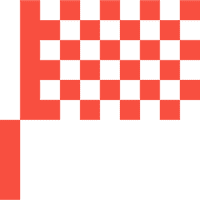 The emergence of social media marketing
Over 4 billion people around the world are currently using social media. It doesn't take a social media consultant to point out that, purely from a volume standpoint, marketers would be crazy to ignore such a large pool of people.
While the sheer volume of people using social media has increased, the way that people interact with and use social media has also changed dramatically over the last decade.
From a brand perspective, consumers who had a positive experience with a brand on social media were more likely to recommend them to friends.
In other words, social media platforms are crucial to brand image and have a direct impact on how consumers interact with your brand.
Social media marketing statistics
Social media is more than just a place to chat with your friends and family, your business can really benefit from a social media strategy.
According to a HubSpot poll, 50% of marketers are set to increase their social media investments on Facebook, YouTube, and TikTok in 2022.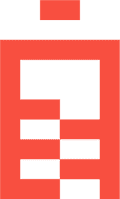 Social media management software
Social media is more than just posting a funny meme. You need to crunch the data to learn what's working, who's seeing your posts, and how to improve your engagement. There's a range of social media management and scheduling tools that can help you get the most out of your social media marketing plan.
Our team will analyse your needs and goals to make sure you get the correct social media monitoring software.
At Refuel, we use a range of different social media management tools, including Oktopost, Sprout Social and HubSpot to ensure that our clients are able to hit and exceed their goals.
Oktopost is the innovative social media tool built for B2B businesses. B2B marketing is different from B2C marketing, you have longer lead times and larger deals, so you want to understand what is actually influencing your customers to a sale.
Oktopost is the only social media management tool for B2B businesses. Oktopost connects with your CRM, whether this be HubSpot, Salesforce, or Dynamics CRM, giving you a top-down view of all your social media engagement data in one place.


Sprout Social is a leading social media management platform used by businesses from B2B to B2C. With Sprout Social, you can manage all your social media from one place and see in-depth analytics regarding your social media performance.
Another important element of Sprout Social is its collaborative tools. This makes Sprout Social a valuable asset for social media teams working across platforms.

HubSpot offers a variety of tools that can help you improve your marketing and boost your sales. One of its most popular tools is a social media feature, allowing you to publish posts across your social channels from inside HubSpot.
Not only does this tool allow you to schedule and post your content, HubSpot also connects the important data from your socials. This means you can see all your social data within HubSpot.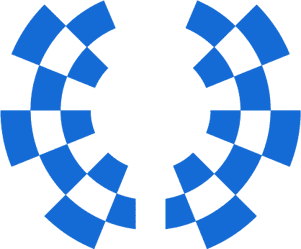 A Social media advertising agency
In addition to organic social media, sometimes a social media marketing strategy needs to look at paid social activity too.
Social media advertising allows for specific targeting of customers. This allows for a higher granularity in your audiences, allowing you to avoid errors and connect with the right people.
Does your business sell Marvel merchandise? Cool, we can target these ads to people who've already shown an interest in Marvel.
Social media networks like Facebook and Instagram are far more than just places to share fun content. With effective social media advertising, you can drive your conversions to the next level.
That being said, while social media advertising is a massive weapon in the modern marketer's arsenal, it needs careful strategy to result in the biggest ROI.