Understand what makes your phone ring with CallRail
Liina Puusepp
05 September 2019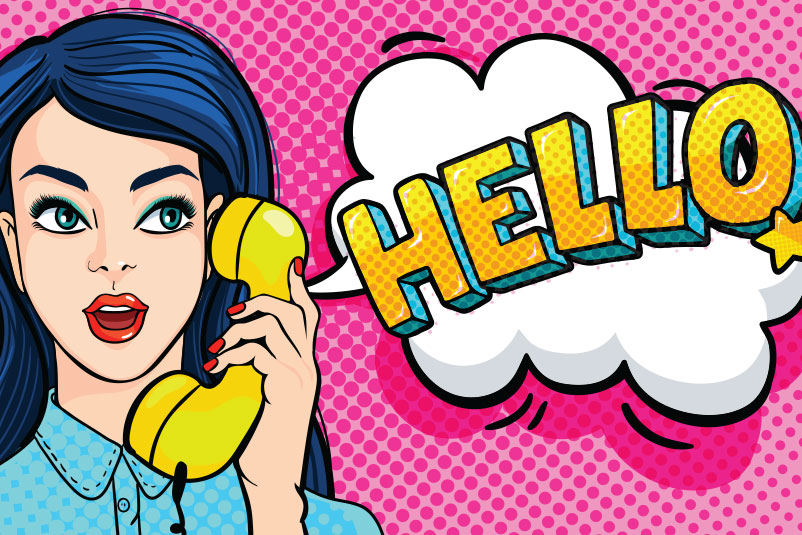 A common frustration for a lot of businesses is knowing what marketing or sales activities make their phones ring. For trade businesses like plumbers and electricians, this is a particular problem, as customers like to call rather than fill out forms on a website.
We are always on the hunt for new ways to solve challenges like these and help measure our client's overall marketing effectiveness. We're continually looking to make every part of a client's marketing measurable, and provide reporting on where every dollar of income comes from.
To solve the challenge of tracking these calls, we have partnered with US-based call analytics company CallRail, providing local expertise with their advanced call tracking platform.
What is CallRail?
CallRail is a call tracking and analytics service for small businesses and the marketing agencies that serve them. It's an easy-to-use cloud platform that helps business owners analyse which marketing campaigns and search keywords are driving valuable phone calls.
CallRail is mainly used to analyse calls, which then leads to optimised advertising campaigns, increased sales numbers, and improved customer service. This powerful call-tracking tool tells you exactly which marketing activity led to which incoming call.
The core value of call tracking - valuable traffic data
If the primary goal of your marketing is to drive phone calls, then call tracking is a must for your marketing toolset.
Trade businesses such as plumbers and electricians can unearth hugely valuable data with CallRail. Often these businesses are not getting any useful data from your incoming call traffic at the moment. The feedback and additional knowledge you can discover with CallRail can help you focus your marketing and sales efforts.
Traditionally, companies use the same one phone number on all their marketing communications: website, online ads, billboards.
The problem is when a call comes in, nobody knows which marketing channel or campaign prompted that call. Did they hear of the company through Bing, an organic Facebook post, in an email newsletter, or from an ad in the public transport?
With CallRail you can tell which marketing campaign generated each call by cleverly showing different phone numbers in various ads.
CallRail tracks your calls by allowing you to create multiple, unique local phone numbers. You can use each phone number on different marketing communication: each channel, campaign or even ad. All those different numbers can forward to your main number. Your company can answer calls the same way, on the same phones as they are used to – no additional hardware is necessary.
The benefit is now you have crucial intelligence highlighting which marketing campaigns were successful (and which weren't).
A complete timeline of visitor activity completes the picture by showing exactly what a website visitor did before, during, and after the phone call.
Suitable for all types of businesses and marketing needs
CallRail have solutions for any business, from the small to medium through to large corporations. It is perfect for anyone looking to make their marketing more data-driven. For digital marketers, the most valuable data comes from Google Ads and website traffic. Use CallRail numbers on any ad or marketing communication that has a phone number and get valuable traffic data.
On websites, CallRail can display different numbers dynamically based on the traffic source. Also, consider using CallRail for offline strategies. Billboards, newspaper ads and business cards that have a contact number - all this traffic can all be tracked easily with CallRail.
Keep in mind that CallRail does more than just call tracking. It also provides services like call routing, lead scoring, custom call flows, voicemail transcriptions, SMS messaging, automated call scoring and call recording. The possibilities are endless. CallRail is continually working on improvements and adding new capabilities to the platform, like human-powered voicemail transcription and powerful interactive voice response menus.
CallRail's Director of Analytics, Mark Sullivan, said "CallRail's call tracking and analytics isn't just something our clients are adding on top of their existing phone systems, it's completely replacing them. Simply put, CallRail is cloud-based telephony that's remaking the way companies track, handle, and analyse phone calls."
In the era of digital marketing, are phone calls still relevant?
CallRail has really pushed the limits of phone call analytics. These tools help marketers and businesses understand the results that their ad campaigns drive through one of the most critical and often overlooked channels – the phone.
Although it seems that the digital age has pushed phone calls to the side, a lot of businesses still rely on them for exploratory calls, enquiries or basic customer service. Also, it would be unwise to exclude customers who still enjoy talking to a human instead of writing emails and chatting to bots.
And this is where call tracking tools come handy. CallRail and other similar apps provide tons of informative metrics on various aspects of phone interactions. You can track your calls and make marketing or business decision based on the information.
If your marketing includes a lot of offline advertising campaigns, you can massively benefit from call tracking. CallRail is a great tool to track results from print ads. Simply create a new phone number for the campaign, add it to your print ads and start measuring the success of your campaign. This way, you will know which campaign or even which specific ad generated you the most calls.
Why Refuel loves CallRail
Refuel Creative is a proud CallRail partner. We have joined CallRail's Agency Partner Program to assist our clients in measuring their call conversions both online and offline.
We use CallRail's call tracking solution to measure the conversion rates of all kinds of campaigns in real-time. This improves our ability to measure complete Return on Investment. It is now a critical element of our Google Ads campaigns.
We love how easy it is to create new numbers for different purposes. CallRail also fits perfectly with the other platforms we use and recommend, such as HubSpot and Databox, to bring all your marketing data into one place.
If you'd like to know more about implementing CallRail and call tracking into your business's marketing toolkit, then contact us and lets chat. We offer a free exploratory call to talk about your marketing ideas and opportunities with us.