Refuel Creative is HubSpot's 2019 Rookie of the Year for APAC region!
Ryan Jones
13 February 2020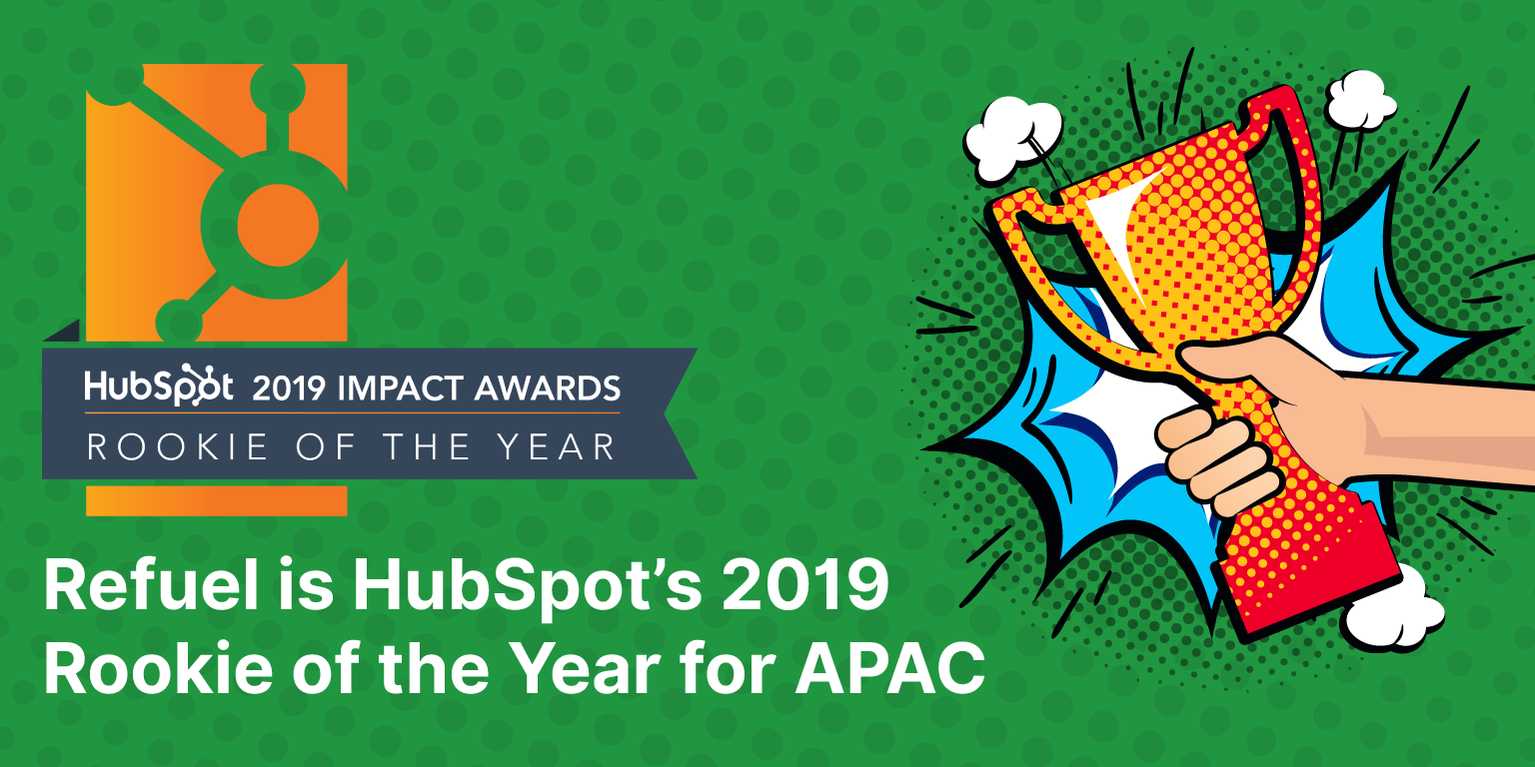 We are extremely excited that HubSpot has named us as their Rookie of the Year in the Asia Pacific region for their 2019 performance Impact Awards.
You would have heard us talk about HubSpot a lot. HubSpot is a leading growth platform that we use to enable clients to manage their marketing, sales and support better. HubSpot uses the award to recognize members of its Agency Partner Program who go above and beyond to help their customers grow better.
Having surpassed larger agencies from across the Asia Pacific region, this award is a huge achievement for us. This includes the Eastern states and countries like Vietnam, Singapore, New Zealand and others.
Refuel Creative has experienced extremely rapid growth over the last three years. From myself working at home to a team of 8 in our office in Port Adelaide, now Gold HubSpot Partners. We were also finalists in the 2019 Telstra Business Awards in the Emerging & Energised category.
"HubSpot's agency partner network is amazing – I love to see these companies go the extra mile to make sure their customers are successful," said Katie Ng-Mak, VP of global partner strategy and operations at HubSpot.
"Refuel Creative is one such agency that has shown unwavering commitment to helping businesses grow better. On behalf of everyone at HubSpot, I congratulate Refuel Creative and the other Impact Award winners on this exciting achievement."
HubSpot gives four annual awards that recognise partner achievements across the entire year:
Global Partner of the Year
Partner of the Year
Rookie of the Year, and
Customer First.
All winners are recognised in the Impact Awards Hall of Fame.
I am very proud of this extraordinary award from HubSpot. The growth and success of Refuel Creative has already exceeded my initial expectations. Awards like this are a testament to the hard work our team put in every day for our clients to help them achieve their growth.
HubSpot has been a very supportive partner of Refuel since we first joined their partner program. This support has enabled us to improve the way we provide services and do business, better supporting our clients.
If you want to have a discussion about how we can help you with HubSpot, or how HubSpot can help your business, setup a call with me today!