Why You Should Give A Damn About D.A.M. (Digital Asset Management)
Andrea Pelizzari
28 November 2019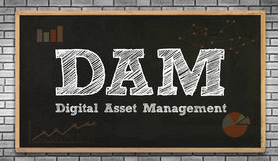 Digital Asset Management is the practice of housing all of your digital files in one place, so that the latest versions can be easily found and used when they are needed. It sounds simple (and maybe a bit boring), but if you run your own business, you'll want to know more.
Every business owner has the intention of keeping their digital assets organised for easy accessibility. The reality is that business people end up with desktops, folder and drives full of documents and files that fit into 3 categories; useless, sort of half-done, and 110% complete and approved.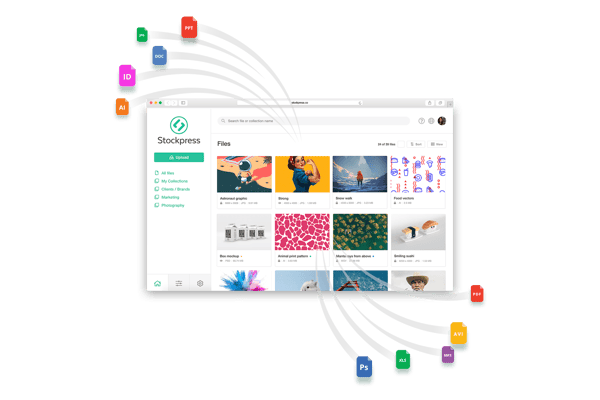 The latter of the two are probably the ones you want to keep an eye on the most but especially the "110% complete and approved" ones. These are usually things like logos, photos, videos and anything else that needs to be kept for a really long time, because, you might need it someday.
In a business context, these things need to be properly looked after and accessible by the right people. Therefore, good digital asset management requires some damn good D.A.M software! Collate all of those pesky, wild files into a peaceful sanctuary of organised files.
Why You Need Digital Asset Management
The success of your business comes down to organisation. There is nothing worse than forgetting where you put your businesses logo artwork or having folders overflowing with disorganised photos. Simplify, transform and innovate are the three rules of digital asset management. Who thought a storage solution could do so much for your business!
Cleaning up your storage drive by importing anything of significance into your D.A.M system simplifies your storage. Getting those files off your computer or external drive transforms your drives speed and storage; important files are usually large ones. Lead the way for new and improved internal processes about digital asset management to create an innovative way of working.
If you're in the not-for-profit sector or a business that runs a lot of events, you'd likely have a lot of photos that need a home. A D.A.M system is great for keeping your digital media organised so you can easily access those files.
So, "what should I use", you ask?
Stockpress; Some D.A.M. Good Software
Stockpress allows you to organise, manage, collaborate and share your digital assets within your business which is all-round just a good time for everyone. There is no penalisation for having multiple users on their platforms and no storage limits; so you can keep piling stuff in there with little repercussions.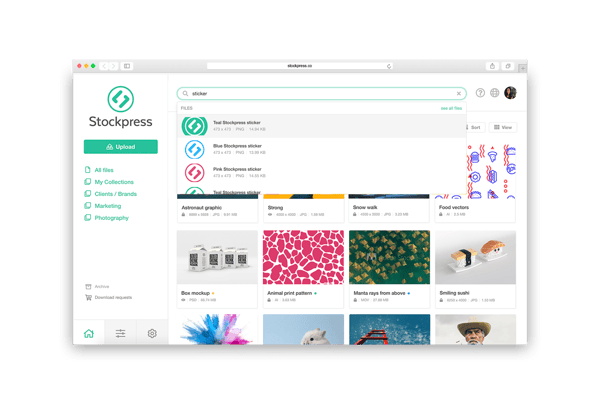 The platform organises your assets into categories, make them public or private, and make sure the right people are seeing the right files. You can create custom user roles within your organisation so that certain people can only access certain things.
Leave comments and mark favourite files with a heart in Stockpress to make it easier to keep track of your most crucial files.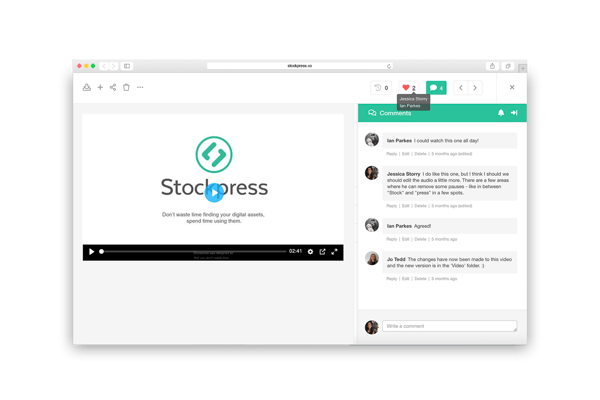 Additionally, you can share files with teammates using a name, email address or secure link from within the system. You will receive email notifications when someone leaves a new comment or you are granted access to a new asset which means you'll never neglect your vital files again.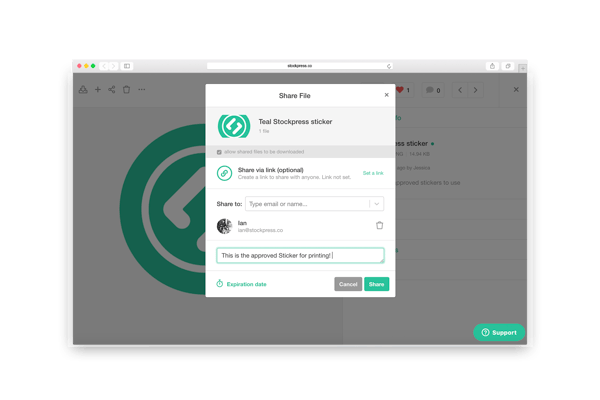 To top it all off, Stockpress has analytics that let you know things like how many files are stored in it, how many users you have and how many comments and likes you get.
Stockpress supports any file size. From a tiny JPEG to a huge Adobe file, you bet it'll fit in your Stockpress D.A.M system. To make the uploading process easier, you can simply drag and drop your files across into their appropriate collections.
If you're familiar with Pinterest, your 'collections' are like your boards; they house things that fit into the same or similar categories. For example, you may have a collection for 'logos', and one for 'team photos'.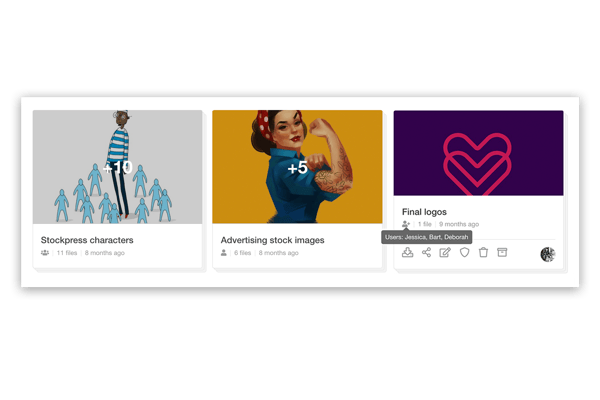 Probably the best part of all of this is that unlike other D.A.M systems, you get your own account manager and full platform training from Stockpress. You can ask them any questions or get advice on how you should be using the platform, directly from them.
What Lives In D.A.M Systems?
This will be different for everyone and every business, but your digital assets are usually digital files that you can't afford to lose. For example, files like;
Digital media assets - photos/graphics or videos
Logos
Audio files
Video clips
Flash animations
Games
Banner ads
Brochures
Catalogues
Packshots
Product images
Brand guidelines
Key visuals
Package Image Albums
Recipes
Contracts, briefs or proposals
Documents pertaining to company policies or procedures
By now you should be convinced as to why you need a Stockpress subscription. If you need a bit of help figuring out how you should use it, contact the team here at Refuel! As their Australian partner, we can set up your Stockpress Digital Asset Management to improve your workplace organisation. Stockpress is based on bandwidth, not storage, making it a much more affordable option for small businesses! We can help you figure out which plan best suits your needs.