Marketing technologies that revolutionised the last decade
Ryan Jones
21 December 2019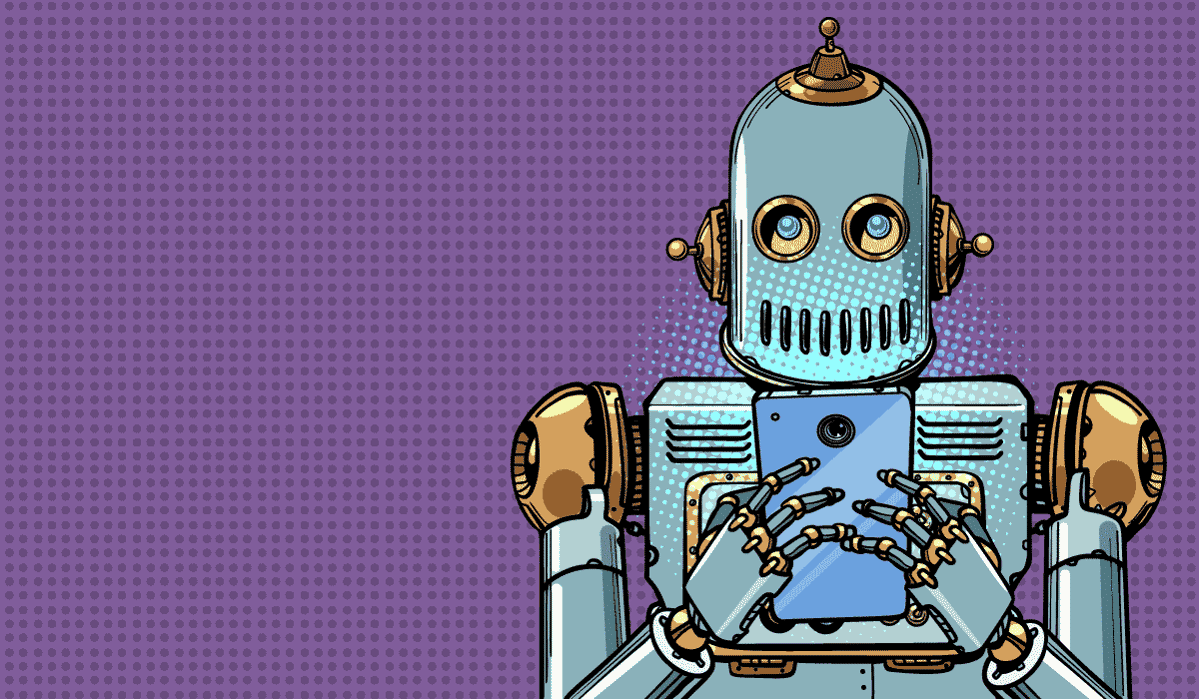 Ten years ago, the world was a different place. We were all watching prime time TV daily. Some of us were playing Angry Birds on our first-generation iPads and downloading Limewire music to our MP3 players.
The world has since gotten much more complicated. With the release of new devices, technologies, networks and products every year, it's hard to keep up!
The number of internet users has quadrupled in the last 10 years, and eCommerce sales account for the majority of retail sales across the board. It's fair to say that kids these days aren't putting on their best graphic tees, Nike high tops and tightest skinny jeans to walk around Westfield for 3 hours. They're sitting at home in front of Netflix and adding items to their carts on iPhone 11.
The way people shop today has presented some major hurdles for businesses and marketing agencies. So, let's review some of the biggest changes that have forsaken the marketing world over the last decade; for better and for worse.
Social media
We'll get the most obvious one out of the way first. In the early years of the 10's, social networking was just becoming mainstream. People would use social media platforms like MySpace on their computers because they didn't have smartphones yet.
The closest we got to an 'influencer' was a celebrity in a TV commercial and maybe some cool kids on MySpace. Back then, YouTube was just starting to build a community of creators. These creators got regular views which paved the way for advertising on the platform. In exchange, many of these early creators are now millionaires.
Nowadays, people are spending an average of 2 hours and 22 minutes online each day, and there are 3.2 billion smartphone users across the globe. It's mindboggling to think about how much has changed in a decade, often for the better. Platforms such as Instagram, Facebook, Twitter and YouTube dominate the social media scene.
Social media has made advertising more accessible than ever. Anyone can create a social ad. You can set your own budgets, ad types and audience specifications to suit your business needs, no matter what they are. Not to mention that the results are measurable, and it's easy to stop running an ad if it's not giving you the results you desire.
Unfortunately, it's a bit harder to get a good financial return from that Facebook ad, but they can be set up quickly.
There are no crazy upfront costs like we had when we sent off direct mail campaigns or paid our Yellow Pages upfront. There are almost endless ad types to play with, which we can change or split test in near real-time.
Influencer marketing helped grow many 'early adapting' brands from around 2014. It was especially popular in the eCommerce space and can still be very useful. Having a trustworthy source with an audience plugging your products is a great way to build awareness and get those conversions.
Can we also mention that there is such a thing as 'virtual influencers'? These are digitised (basically cartoon) people with fake social media profiles who get paid to promote products. We are living in the future!?
In recent years, influencer marketing has become more of a gamble as it's hard to measure direct results. With new policies in place, many influencers have to disclose when they are promoting a product. This takes away the 'organic trust' they've built with their audience, and it's becoming clearer what is a paid ad and what is genuine.
Websites
This is not a concept born in the last decade, in fact, it was born almost 3 decades before, but it's fair to say it got much better with age. Websites have become key to any business. More people are looking for a restaurant's menu or checking if a product is in stock before visiting a store. If they can't do this, they will most likely take their business elsewhere.
People don't have to waste time driving from store to store to find what they want anymore, they just have to Google it. That is why it is so important to have a fully functional, well designed, search engine optimised site. If a person is searching for something relevant to your business, you want your website to be at the forefront of search results.
The potential to achieve more conversions with a good site is monumental. If you're reading this and thinking, "crap, my website hasn't been updated since 2004!" you need a web developer. Stat! Thankfully, the Refuel team can help with that, so you can book a meeting with us here.
The most significant website trend over the last 10 years has been the shift to mobile. In the early 10's, most of your traffic would have come from someone on a desktop. So we moved to mobile sites, then responsive websites, to cater to these users.
Thanks to those pesky new smartphone users, Google also moved to a mobile-first search index, now ranking your site based on how it appears on mobile.
Yet, there are a few key concepts that have emerged in the last 10 years that have made websites what they are today.
Ecommerce
Online shopping has continued to explode, so having an online store is critical to growing your business. The internet has become a democratiser, with people able to start up an online store and sell their goods to the world.
Ten years ago, people were still scared of using their credit card online. Now we have PayPal, Apple Pay and Google Pay to provide secure payments.
Setting up an online store has never been easier either, thanks to platforms like Shopify and BigCommerce.
This growth in eCommerce business has led to even our old bricks and mortar stores becoming online retailers. They compete head to head with online businesses. More companies are focusing on their online experience, driving more people to shop online.
It isn't always faultless. Do any Aussies remember Click Frenzy? But we've continued to focus on online shopping technology to make the experience more reliable.
Chatbots
No, we're not talking about literal robots that speak to you.
Chatbots are little messenger boxes that can be programmed to pop up on your website at a particular time when someone visits your site. You can pick what you want to say or what kind of information you want to capture. The chatbot can reply to your visitors in real-time, or notify you to jump in on the conversation. This trend gained traction when it became put in place chatbots with software like Drift.
This grew into the "conversational marketing" movement. The movement aims to add a personal touch to the online space and make it easier for people to find what they're looking for. Kind of like a digital retail or service assistant.
Pillar pages
This is still a relatively fresh concept, but it's really quite simple. Instead of having information spread across a bunch of different pages all over your site, you write one medium to long piece of text. You incorporate subtopics into your pillar page, otherwise known as "cluster content". You can then link to other site pages that expand on those topics.
Pillar pages are great for your SEO and are basically designed to showcase your authority in a subject to both visitors and Google.
Review sites
Facebook, Amazon, Google, Yelp, Tripadvisor, Yellow Pages, Foursquare… the list goes on. These are all review-based websites which give consumers the power to rate you or write reviews about you.
These sites have been around longer than a decade, but definitely gained popularity with the rise of the smartphone. It's so easy to whip out your phone and go on an angry Yelp rant about how your local barista gave you soy milk instead of almond in your skinny iced matcha latte.
This shapes the way consumers view businesses online and moulds the perception of whether they can be trusted. If someone saw a rat in your restaurant, you bet it's gonna be online for the world to see in a matter of minutes. This can be detrimental to business, but it's not all bad. Many people also leave positive reviews, a great way to get virtual word-of-mouth marketing on a third party site that does all the hard work for you.
Marketing Software
CRM, EDM, CMS, SEO, PPC, B2B, B2C, GDD… all the acronyms of good marketing software. If you're a consistent reader of our blogs, you'd know that we're HubSpot Partners and they are our marketing software of choice.
You can now automate your entire marketing process to the point where you give the software the instructions, and it will do the rest. I won't get into specifics, but marketing technologies have evolved significantly in the last 10 years.
It sure as hell is a lot easier to market with them now than it was back in 2010, but most importantly cheaper! More companies can now afford advanced marketing technologies and software. This software can help them better serve their customers.
You can collect and analyse data, send marketing emails, post blogs, build subscriber lists, advertise and much more. We can complain about technology as much as we want, but we can't say it doesn't make our lives easier.
Artificial Intelligence
We saw massive growth in artificial intelligence use in our day to day lives in the last 10 years. Many of us now use artificial intelligence without even knowing it! Companies like Apple and Google are working on ways to make our lives simpler using artificial intelligence.
Artificial intelligence is becoming part of our daily lives. Whether that's Facebook identifying who is in your photos or Google predicting what you want to write next in Gmail, it's here.
For us, the best part is artificial intelligence becoming part of our marketing software. These new marketing technologies allow us to optimise the send time of our emails for the best engagement time for each recipient. We can build better, more targeted chatbots. We can drill in and ideally target our social media advertising.
Artificial intelligence is only going to become more democratised over the next few years. AI systems will power more marketing technologies, more marketing software. Smart marketing agencies will use artificial intelligence to provide you with better performance.
Voice search
Many households now have some kind of voice-activated artificial intelligence device. This was driven in part by the invention of Siri in 2011.
It is predicted that 50% of all online searches will be via a voice-activated device by 2020. This is still a very new concept and in many ways, an uncharted territory when it comes to marketing.
There are artificial intelligence SEO software providers available now. They aim to make it easier for your web content to be found through devices like Google Home and Amazon Alexa or just the humble smartphone. Improvements in natural language processing and machine learning make voice search more reliable. This leads to more use!
It's hard to say how this method will progress in the next few years and what is the best way to market through voice search. One thing is for sure: voice search is a growing area. Fortunately, optimising for voice search is much the same as regular SEO. Target long-tail keywords, research what your visitors are asking for, and aim to answer the question they're asking via voice search.
Need help?
We can't say for sure what will come about in the decades to come, but it's only a matter of time before we get hover cars, right?
What we do know is the basics will always be important. Excellent quality customer service will never go out of fashion, so scalable customer support will be critical. The world will continue to move towards eCommerce. Artificial intelligence will become more mainstream, baked into your favourite marketing software.
If you're not sure where your business is heading in 2020, be sure to book an exploratory call with us to see what we can do for you! It's our job to stay ahead of the trends, and you can rely on us to keep your business thriving in the new decade!