Apple's Link Tracking Protection made your marketing harder
Sam Hutchinson
14 July 2023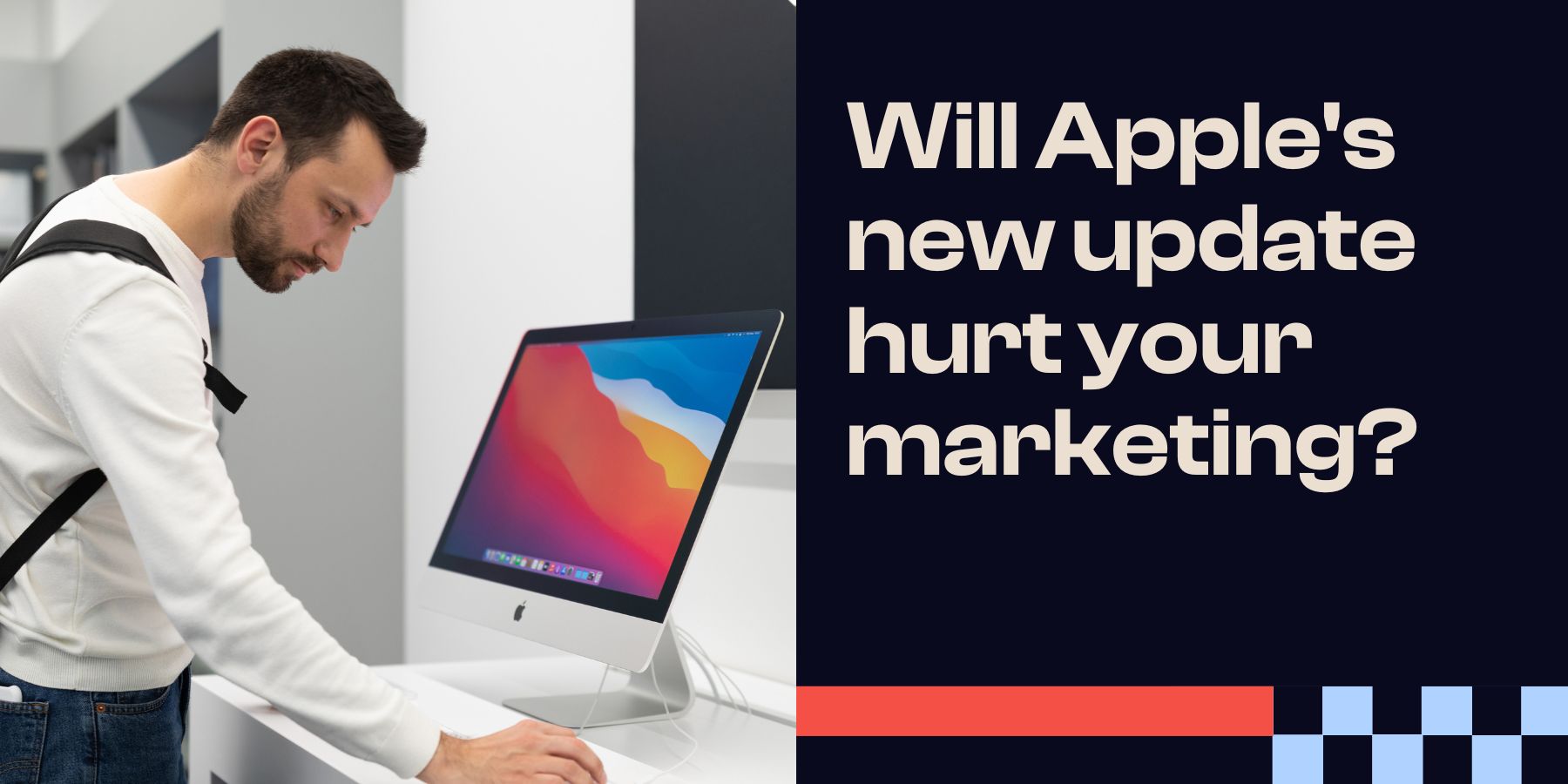 Apple's iOS 17 and macOS Sonoma are set to automatically remove ad tracing parameters from links, making it challenging for marketers to track how a user interacts across a multi-touch experience.
In this article, we explore the profound implications of iOS 17's enhanced link tracking protection on marketers and advertisers. By understanding these changes, marketers and advertisers can adapt their strategies to comply with new regulations and deliver more targeted and effective campaigns.
Privacy Challenges and the Need for Enhanced Protection
Link tracking, also known as URL tracking or click tracking, refers to the practice of monitoring and collecting data on user interactions with links, often used for marketing purposes.
While it serves various legitimate purposes, such as measuring campaign performance or improving website analytics, link tracking can also raise concerns regarding user privacy and data security.
In today's digital landscape, user privacy has become a critical concern. The vast amount of data collected through link tracking has led to privacy breaches, targeted advertising, and potentially intrusive user profiling.
To address these challenges, Apple has developed robust mechanisms in iOS 17 to enhance link tracking protection and provide users with greater control over their online activities.
The impact of Safari's Link Tracking Protection
In 2017, Apple first introduced Intelligent Tracking Prevention to prevent tracking through third party cookies, while also limiting the lifespan of several first party cookies. Following this, Apple also started letting users know when their data was being tracked, by prompting users to give permission when apps such as Facebook or Instagram tried to track them.
But this was just the beginning and iOS 17's Link Tracking Protection goes even further. However, marketers were able to get around third party cookie tracking by adding a tracking identifier to a website's URL. By adopting this approach, it was possible to bypass Safari's intelligent tracking prevention measures, which aimed to block cross-site cookies and other forms of session storage.
When users visit the designated URL, the analytics or advertising service on the destination website can read the URL and extract the unique parameters. These parameters are then linked to the user's profile within the service's backend, enabling the delivery of personalised advertisements.
iOS 17 and MacOS Sonoma will cut down on this practice. Marketers will no longer be able to use Google Click Identifiers (GCLIDs) to track the hyperlinks in ad clicks. Safari will automatically remove user-identifiable tracking parameters in URLs by default.
As a result, marketers and advertisers will no longer have clear measurements for how their campaigns are performing and how users are interacting with their ads.
What do marketers do now?
While Apple is removing GCLIDs, they have enabled another way for advertisers and marketers to track how their campaigns are performing. Apple has introduced Private Click Measurement ad attribution, which can now be used in Safari Private Browsing mode.
This feature allows advertisers to track the conversion metrics of their ad campaigns without disclosing individual user activities.
The limits of Private Click Measurement
To ensure data privacy, certain restrictions are necessary compared to standard tracking pixels.
These restrictions include the inability to map users and capture demographic information. Instead of transmitting the time of the ad click, only the time of the conversion is sent. Attribution reports are deliberately delayed, randomly within a time window of 24 to 48 hours after the relevant event, or even later when the user's browser is active again.
When an ad is clicked, an 8-bit ID can be transmitted per domain, allowing for 256 possible values or campaigns. Similarly, for a conversion, a 4-bit ID is transmitted per domain, allowing for 16 different types of conversion. There should also be an option to specify priority at a later stage. Finally, the tracking period is limited to a maximum of 7 days, meaning any conversions occurring after this timeframe will not be tracked.
TL;DR
iOS 17's enhanced link tracking protection features have a profound impact on marketers and advertisers. The introduction of Intelligent Tracking Prevention, App Tracking Transparency, and enhanced Safari privacy features necessitate a shift in strategies and practices.
By embracing these changes early, marketers can build trust, deliver targeted campaigns with user consent, and navigate the evolving advertising landscape successfully.
Need digital advertising support?
We're Google and Meta Partners, putting us in a perfect place to help businesses get the most out of their digital advertising campaigns.
Learn more about our digital advertising services below.