Tips for starting your first email marketing campaign
Ryan Jones
10 December 2018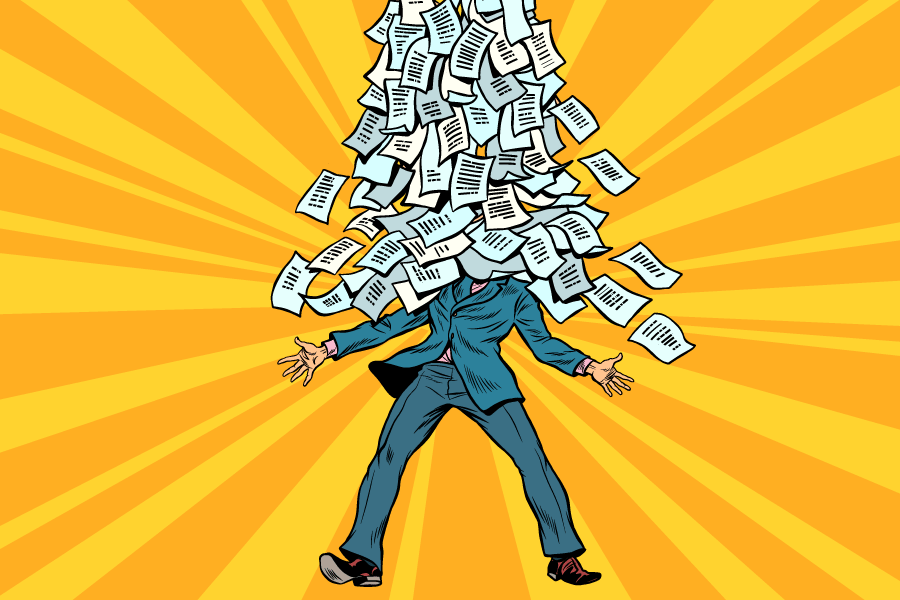 Creating and sending emails is just one marketing strategy to build relationships and stay in touch (and top-of-mind) with customers. It is proven to be one of the most cost effective marketing channels in your toolkit.
Let's have a look at some simple marketing tips and techniques to help ensure every email you send not only looks great but gets opened, read and acted on by your subscribers.
What is Email Marketing?
Email marketing is a cost-effective way to send your message directly to customers who have expressed an interest in your products and services. Email subscribers receive messages directly in their inboxes without having to take any action beyond signing up for your messages.
Watch our on-demand webinar about email send time optimisation and learn how to time your email sends to perfection and increase your open rates.
Why Use an Email Campaign?
The most effective digital marketing campaigns use a multi-pronged approach and combine various methods and platforms. Just because email has been around for a while doesn't mean it's obsolete as a method of contacting your target audience.
Reaching out to your clients through email is a great way to stay in touch. You can stay at the front of their minds when they are looking to purchase whatever it is you have to offer. Marketing, at its heart, is all about building relationships and trust. Sending appropriate, well-timed emails that include great, relevant content can be a powerful tool in your marketing toolbox.
That doesn't mean you should ignore social media and other channels. Instead, make sure your email and social media campaigns support and complement each other.
With email platforms, it's easy to see who is opening your emails and to test what's working, and what isn't. Email campaigns are economical, effective and can be a powerful sales tool if you are able to target emails effectively.
Different Goals, Different Emails
Depending on what it is you are trying to accomplish, different emails are best-suited to different goals. Before you send out an email, understand exactly what it is you would like the reader to do in response. Some of the most common types of emails include:
Increase Traffic
Engaging content will drive traffic to your website. Content like:
Answer a poll
Watch a video
Check out new educational materials
Invite Guests to Your Event
Hosting a concert, sale or community event? Let your followers know by sending out personalised invitations.
Generate Sales
An email announcing a new product, or providing customers with a coupon or discount code, can be an effective tool when it comes to boosting sales.
Educate and Raise Awareness
Charities and causes can use emails as a way to keep an issue or cause in front of their followers. Fundraising can be a natural spinoff in a good email campaign.
Keep in Touch
Strengthen your relationship with existing customers by maintaining regular contact.
The type of content marketing will depend on your business or organisation. If your subscribers have signed up because they want to hear from you, then create engaging content that will make them glad they did.
Newsletters are an easy way to accomplish this by providing an attractive way to present information, share news and updates, and let customers know about perks and incentives.
One of the benefits of an email campaign is how easy it is to customise the messages you are sending out. When a new client signs up for your services, for example, that can trigger an automated series of welcome emails. You can also send out automated emails when:
a customer makes a purchase
adjust your messages based on the time of year or for upcoming holidays
when you release a new product
offer a special deal on an existing offering
Choose an Email Marketing Service Provider
There are plenty of email service options out there today. A good email provider can help you create attractive, effective emails with easy-to-use email templates which then automatically manage dissemination for you. Most platforms include reporting and make it easy to test different versions of your email messages.
Some options include:
At Refuel Creative, we love MailChimp, which makes it easy to create unique campaigns and social ads and then automate various parts of the email marketing process. With excellent reporting and a clean, intuitive interface, it's easy to get started with MailChimp and then make adjustments to optimise your messages.
With a great free option, small businesses can get started and then scale. You can start with no barrier, up to 2,000 subscribers and 12,000 emails per month for free, and move to paid plans as you need to. MailChimp has made integration with platforms like HubSpot, Salesforce, Square and Shopify simple and seamless, another plus for your growing business.
Our new favourite tool though is HubSpot. HubSpot have now included email marketing in their Marketing Starter tier, giving you the ease of MailChimp with the personalisation power of a full CRM. For a price that is comparable to MailChimp's paid tiers, you can now segment your emails by any data in your CRM, giving you marketing customisation super powers.
Build your Email List
Once you've chosen your email marketing platform, it's time to build your email list. The first rule of email marketing campaigns is that your list members must have subscribed voluntarily.
Don't get tricked into purchasing lists to get the quick win here. It's against most email providers Terms of Service, so it's an easy way to get banned. It's also against most countries spam laws. Spammers beware! More than that though, it's just not going to help you achieve what you want to achieve. Only engage with clients who have given you express permission to email them.
Use your website and an effective, well-designed landing page and a sign-up form to encourage online sign-ups. Exchange something of value for each email you collect. For example, a giveaway of some sort, a discount code or access to a private membership area. You may have noticed on our website we have a few different options which include:
Content giveaways - Inbound marketing checklists and ebooks
Marketing assessments - A half hour call where we provide you with a basic assessment of how inbound or conversational marketing can help you achieve your business goals.
We also track the effectiveness of the different subscription options to learn what our subscribers want over time.
While online signups are a no-brainer, don't forget to collect emails in person as well. A few simple strategies to help in growing your email list include:
A simple list at the till
Encouraging people to take part in a draw that asks for an email address at a trade show or community event
When someone signs up, send a customised welcome letter (or series of letters) and some introductory material to new subscribers. This easy marketing automation process is in most email marketing software.
Each time you send out an email, make the interaction as personal as possible. This may start with a first name filter, as that's the easiest option. Ultimately, it should go beyond this and reflect an understanding of where each customer is in the purchasing process and what their challenges and needs may be.
Define Your Audience
By understanding exactly who your customers are you can provide the right type of content for when the customers are most likely to read your emails and respond appropriately.
Think about:
Who are your customers? Build some customer personas, put a name and a face on them.
Where are your customers? Which city / state / country are they in?
What do your customers want in your newsletter? Look at previous email data, website traffic and any other data to make some educated guesses for your next issue.
When are they online? Should you send your email Monday at lunch time? Saturday morning?
From the very beginning, segment your list so you can most effectively provide targeted content to all subscribers.
Understand Good Writing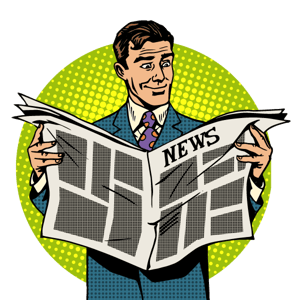 Yes, content matters. Search engines believe so too. Good email campaigns aren't necessarily about high volume. Good quality content does matter. Use great images (there are lots of free sources of quality royalty-free images out there) and write catchy copy. If writing isn't your strength, then hire a copywriter. Good writing starts with your email subject line and continues right through to your email footer.
Whether you write the copy yourself or you hire someone, don't forget to proofread! Read slowly - once from top to bottom and once from the bottom to the top. Then, have another person do the same thing. Don't forget to read captions, the subject line as well as the header and footer.
Tools like Grammarly, which automatically corrects spelling and grammar, can be extremely useful. Just don't get into the habit of blindly accepting all suggested changes. Even the most sophisticated automated editor can't understand all the nuances or intents of good writing.
Use Links and Make Your Calls to Action Clear
Each email should include an appropriate link to a landing page, sales page, website or blog post. Make sure it's absolutely clear what it is you are hoping your reader is going to do next. Take your reader directly to the place where they can take the appropriate action. Do you want them to:
RSVP to an event - link to the event registration page
Make a purchase - link to the specific product page
Share a photo to social media - link to social media, or maybe even a script that streamlines the process for the user to share the photo.
Your email should be structured so as to clearly direct the reader to the CTA, which should be obviously stated. Don't try to do too much in a single email. It's better to have a single, obvious button that states the CTA ("Buy Now") than to have six different options. If you have a lot going on, send out a series of emails, but keep the intent of each clear and easy to figure out. People are busy and skim through emails fast, particularly on their mobile. Make it as simple as possible to find the information the reader needs.
Test, Optimise, Repeat
Once your email is out there, the tweaking and refining process begins. Track your results and run a series of A-B tests. Each test should change only one thing - the title, OR the image OR the introductory sentence. If you start changing too many elements at the same time it's impossible to know which change is making a difference.
Keep track of results and compare carefully. Email marketing is most effective when you keep experimenting to find the very best combination of wording, images, links, when to send your emails and so on.
Whatever it is you produce, make sure you are optimised for mobile devices and always remember to include an unsubscribe option. Platforms like HubSpot can insert the legally required wording automatically.
Check Your List
List maintenance is an ongoing task. Keep track of who is opening your emails and every now and then get rid of the dead email addresses. Email programs make it easy to track open rates and unsubscribe rates, they can let you know exactly what actions subscribers are taking on any given message.
Once your clients click through to their destination, you can use a tool like Google Analytics to fully understand how they are engaging with your online content. This takes you beyond click-through rates and shows the impact on your website. For example, it's possible to track a user and see exactly which link is most effective in driving traffic to your eCommerce store. You can then use this to determine your conversion rates - how many visitors actually complete the sale? How much money does each email make your business?
Loop back and test slightly different wording or images or links to see if you can improve on your end goals.
Let Us Help!
If you need a hand implementing an email marketing strategy, get in touch with the experts at Refuel Creative. We'll happily answer any questions and walk you through the process of setting up, managing and optimising your email campaigns.