Introducing the Refuel Digital Marketing Internship Program
Ryan Jones
18 May 2021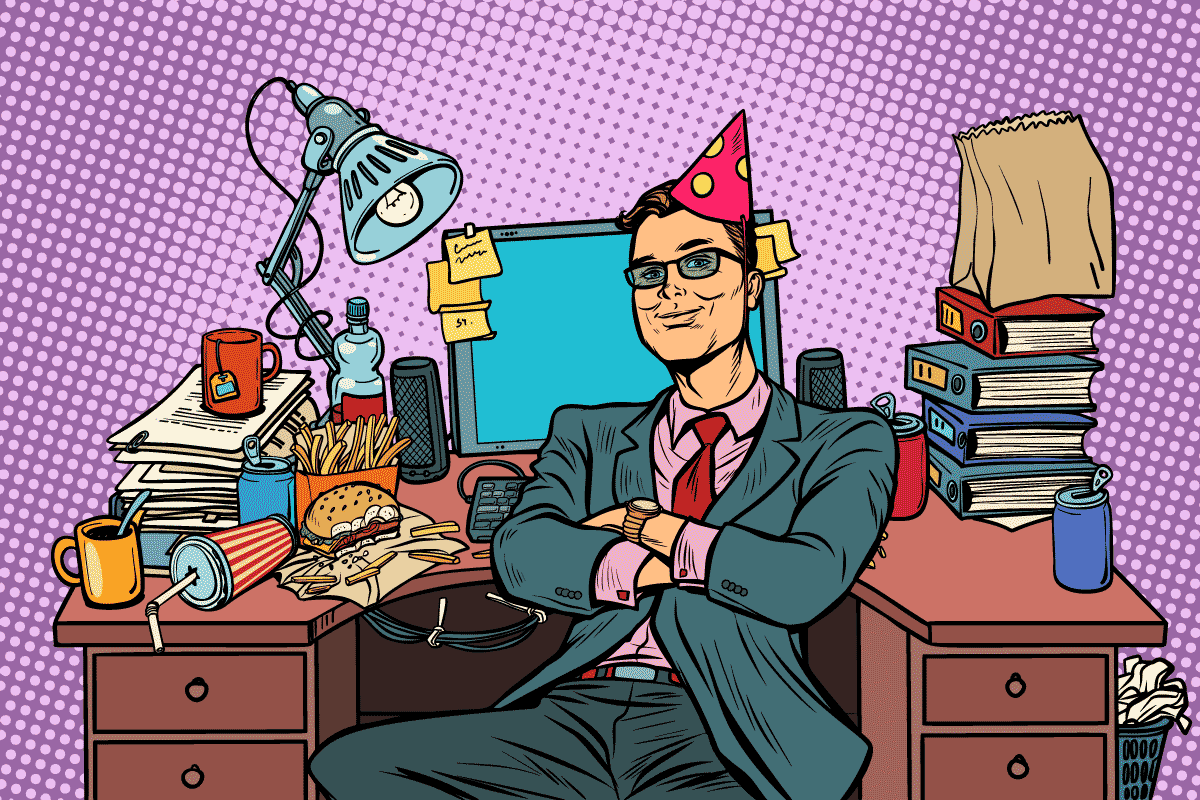 At Refuel, we're committed to providing the best place for marketers and creatives to work, learn and develop. As part of this commitment, we've been working with UniSA to develop a new internship program.
These internship opportunities are for students across a range of business courses. You might be studying marketing, business, HR, graphic design, or video production, we have something for you.
Each project is what we do for clients every day, yet structured for students to gather valuable industry work experience.
You can intern in a short burst, like a study break or holiday period, or you can intern for longer, 1-2 days per week, balancing with your studies.
We're accepting applications year-round, so why not apply today? We know that you'll be looking for internships at certain times of the year, and that's okay. We can only take on a few interns at the same time, so it's best to apply early and then book in your start time.
Will I be working on hot new brands?
Yes. Ours.
Our interns only work on Refuel Creative projects. We believe this is the best, fairest way to offer an internship.
It's less pressure on you because you don't have to face a real client. You can focus on learning as much as you can, rather than stressing about client expectations.
There's less risk for us, as you'll only be working on our projects. These are projects on our wish list, that our team want to see happen.
Most importantly, there's no risk to our clients. Their work continues to be delivered by experienced professionals, while we test on ourselves.
What's in it for me?
We've designed these internships to provide you with work experience and learning opportunities. These are unpaid internships, designed to give you the freedom you need to get the most out of them.
There are a range of benefits and perks to an internship at Refuel Creative:
Hands-on experience with industry-leading, enterprise-grade software and technologies. This includes HubSpot, Google Ads/Analytics, Semrush, and more.

Get to do things! This isn't a theoretical internship. You will be implementing your recommendations and monitoring results.

Gain valuable experience in a fast-paced agency environment.

Earn industry-standard Certifications from the likes of Google, Bing, HubSpot, and more.

Work with some great colleagues you can learn from and expand your networks with.

Free coffee, tea, snacks and sweets in the office, with the occasional Friday team lunch.

Free ticket to Social Media Day X Digital Adelaide, our annual two-day marketing conference. Continue to learn after your internship.
Who should apply?
Working in an agency isn't for everyone, especially one that moves as fast as Refuel. We want to be clear about what we expect and who is a good fit, so everyone has a great experience.
You are a current student or recent graduate of an Australian tertiary institution.

You are in Adelaide and can travel to Port Adelaide to work in our office (sorry - no remote applicants).

You've succeeded in your studies, learnt a lot, and are now looking for a real-world opportunity to apply what you've learnt. You want to learn what happens in the real world when you do.

You're not afraid of doing the work and capitalising on the opportunity.

You're self-motivated to learn, and driven to succeed.

You want to work in the marketing or agency world and are looking for experience and a way in. We want to hire our successful interns when they've graduated, so we want interns that want to work with us too.

You share our common values.
What will I be doing?
Getting us coffee. Doing lunch runs. Picking up our dry cleaning.
KIDDING!
You'll be getting your hands dirty straight away. You'll be working on your own project under the supervision of either myself, as CEO, or Rubina, our Digital Marketing Manager.
Your project will depend on what you're studying, and what you choose. That's right, you get a choice!
No matter what you choose, we will treat you like a member of our team. You'll join internal meetings, if you work on Friday's you'll join our team lunches, and you'll have full access to our technology and facilities.
Digital Advertising Strategy & Implementation
This internship focuses on PPC and digital advertising. It will prepare you for a role in PPC/SEM - a specialised, sought after role in the industry.
You will review our digital advertising strategy, focused on Pay Per Click (PPC). Your analysis will incorporate industry research, keyword research, project plan and budget estimates. It will cover Google, Bing, Facebook, Instagram, LinkedIn and Twitter, plus other channels you identify.
Once you finish your review, you'll develop campaigns based on your review that provide measurable return on investment. You will manage these for 2-4 weeks to see what's involved in running digital advertising campaigns.
Digital Marketing Strategy & Implementation
Looking to join the industry as a Digital Marketing Specialist or manager? This internship will give you the skills you need to be an amazing marketing assistant candidate.
This is for you. You will start by reviewing Refuel's marketing planning, personas, approach and activities. You will complete industry research, benchmarking, and will identify gaps and opportunities. Currently, these are digital activities, so the identification of opportunities beyond digital is ideal.
You will then put together a marketing plan that includes recommendations that will help us achieve our goals.
Marketing Automation Strategy & Implementation
Personalisation and automation are key to success in marketing now. In this project, you'll be learning all about marketing automation in HubSpot. You will review our current marketing journeys, analyse lead entry, and look to improve our conversion from lead to customer.
To finish your project, you'll build at least one of your journeys and review the data.
Online Learning Development
For those studying human resources, we want you to look at our internal training needs. You'll identify gaps and opportunities, and develop course outlines for one or more key training courses. You'll then work with the team to develop the course (if time allows).
Digital Media Development Project
This project is great if you're a video or design student, and want creative license and a well-equipped studio to create your vision. You'll get to create a concept for an original show that is relevant to our audience and content strategy. This could be video, podcast, animation, or anything else you think is relevant.
Once you've developed your concept, you will work with our team to develop the first series, using our equipment and studio space.
SEO internship
If you're looking to get started in a career in Search Engine Optimisation, this is for you. You will update our SEO strategy, based on the same real-world research process we follow for clients. You'll look for what is working, what we can improve, and consider our competitors. You will produce a strategy for our website and content. Your report will outline keywords for each page and piece of content and deep competitor analysis.
Apply today for a digital marketing internship at Refuel
We're accepting applications year-round for our new digital marketing internships, so it's always a good time to apply! Get your application in today using the link below.