Level up your career with free digital marketing certification
Posted by Ryan Jones on Feb 24, 2019. Reading time: 7 mins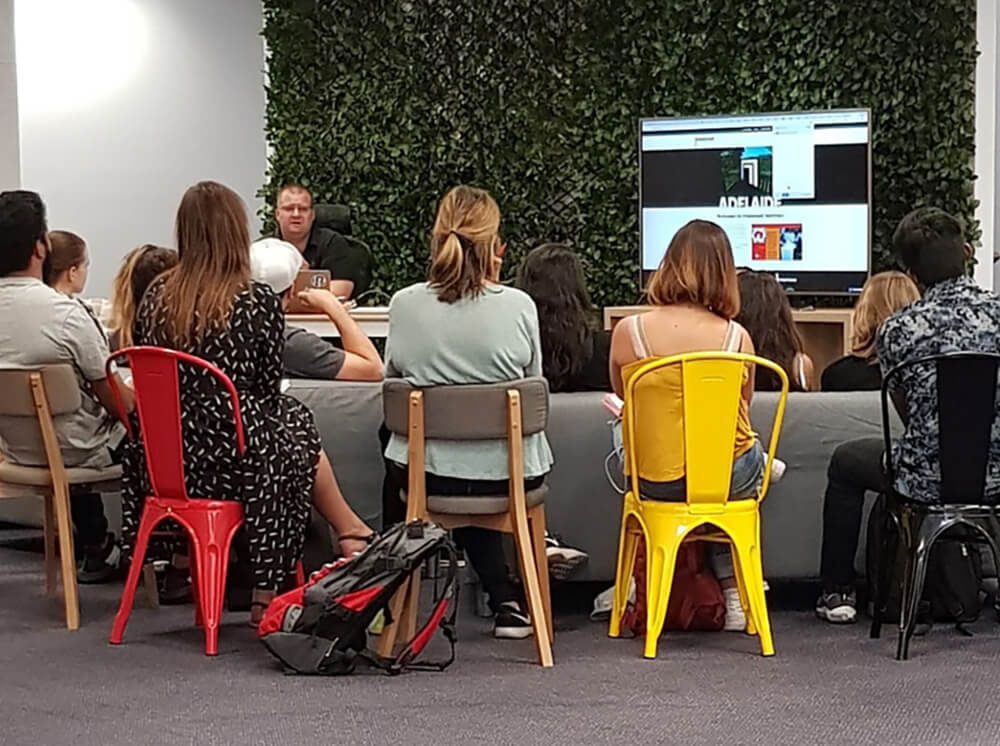 Last month we had a group of students from Ironwood Institute at Refuel HQ for some industry knowledge.
This was a great group of students with the right mindset to succeed in digital marketing. They raised two key questions:
How do we get training on more industry-specific platforms and technologies?
How do we get industry experience when we don't have enough experience for advertised roles?
The first one is easy. There are some great online digital marketing training and certification courses you can take that are free.
These certifications are recognised in the industry, and in some cases prerequisites for digital marketing roles. If you take these online digital marketing courses and earn these certifications, your resume will stand out from other candidates.
The certifications also show that you are prepared to invest in your own learning, taking the initiative to find internet marketing training. You'll get an excellent grounding in digital marketing and online advertising, whether you use any of the tools or not.
These courses and certifications aren't just for students and job seekers either. Small business owners and entrepreneurs can benefit from background knowledge and tips to increase their skills.
Let's look at the free certifications we look for in Refuel Creative recruits, or our staff look to achieve.
Google Analytics

Google Analytics is the go-to website metrics platform on the internet. It can give you a great picture of how your website, social media, email marketing, and other campaigns are performing. It's free and integrates with other Google tools like Google Ads and Google Search Console.
To succeed in digital marketing, you must know how to use Google Analytics.
Fortunately, Google Analytics Academy offers a range of digital marketing analytics training, from beginners to power users.
You can take Google Analytics Academy courses here »
Ready to prove your Google Analytics knowledge? Google's Academy for Ads offers a Google Analytics Individual Qualification. Take the exam and you'll have an industry recognised certification for your resume.
Take the Google Analytics Individual Qualification exam »
Google Ads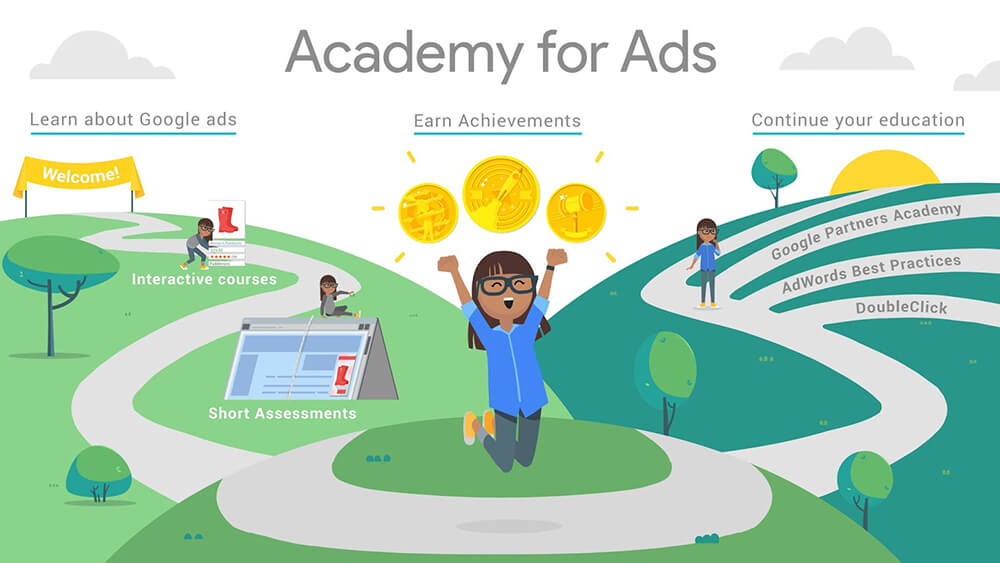 If you've ever searched for something on Google, you've seen a Google Ad. It's the internet's most dominant ad platform. The basics you'll learn in understanding Google Ads will put you in good stead across all online advertising.
Google's free courses include all aspects of Google Ads. While it's impressive to get all of them, we recommend you complete them in this order:
Google Ads Fundamentals - Covers the basic concepts you need to understand and manage online advertising and Google Ads.
Google Ads Search Certification - Covers basic and intermediate management of search ad campaigns.
Google Ads Mobile Certification - Covers concepts of mobile advertising, with a focus on features that apply specifically to targeting mobile users. With over half of all searches now completed on a mobile phone, this is key.
Google Ads Display Certification - You'll learn how to use Google Display Ads, including ad formats, campaign management and more. This will help you run graphical Google Ads on websites that accept Google Ads.
Google Ads Video Certification - This certification will teach you how to manage and optimise video advertising campaigns on YouTube and beyond.
Google Shopping Ads Certification - Learn how to set up and manage Shopping Campaigns with this certification aimed at e-commerce advertisers.
You can take all of these courses and their exams at Google Academy For Ads »
Bing Ads

Not to be outdone by Google, Bing also offers a certification program for Bing Ads. Bing is often the forgotten ad platform, but people forget that Bing is the default search engine on Windows.
Even if you've completed your Google Accreditation, you'll still need to take the Bing course to understand the differences. When you complete the course, you can take the exam to become a Bing Ads Accredited Professional.
Take the Bing Ads Accreditation Course »
HubSpot Academy

The HubSpot Academy is a brilliant way to upskill in a range of different digital marketing areas. You don't have to be a HubSpot customer. It's free to sign up, free to get started, and free to take their digital marketing short courses.
If you're looking to get started in digital marketing, we recommend you begin with Inbound Certification. It covers the basics of inbound marketing and is an excellent digital marketing grounding.
You can then learn more advanced techniques in the Inbound Marketing Certification. Maybe take the Content Marketing Certification and learn how to create optimised content?
There are certifications on sales, email marketing, HubSpot Software, and more. There are also courses which don't carry certification but are still valuable knowledge, so this is a great training option.
Get started with the HubSpot Academy »
SEMrush Academy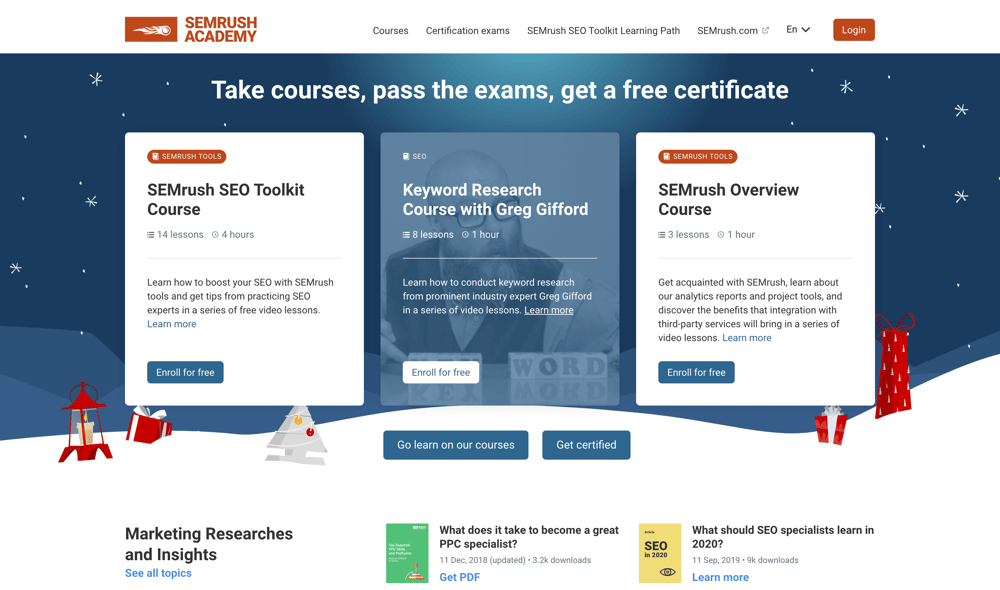 As with the HubSpot Academy, the SEMrush Academy is not all about SEMrush. SEMrush offer concise courses you can complete quickly and learn a new digital marketing certification.
If you've completed the courses above, we'd recommend you look at the SEMrush SEO and content marketing courses. You won't need online advertising or social media courses unless you want to learn how to get more out of SEMrush.
You'll need to create a free account to take the courses, but you don't need to be an SEMrush customer.
Take the SEMrush Academy courses »
Honourable mention: Facebook Blueprint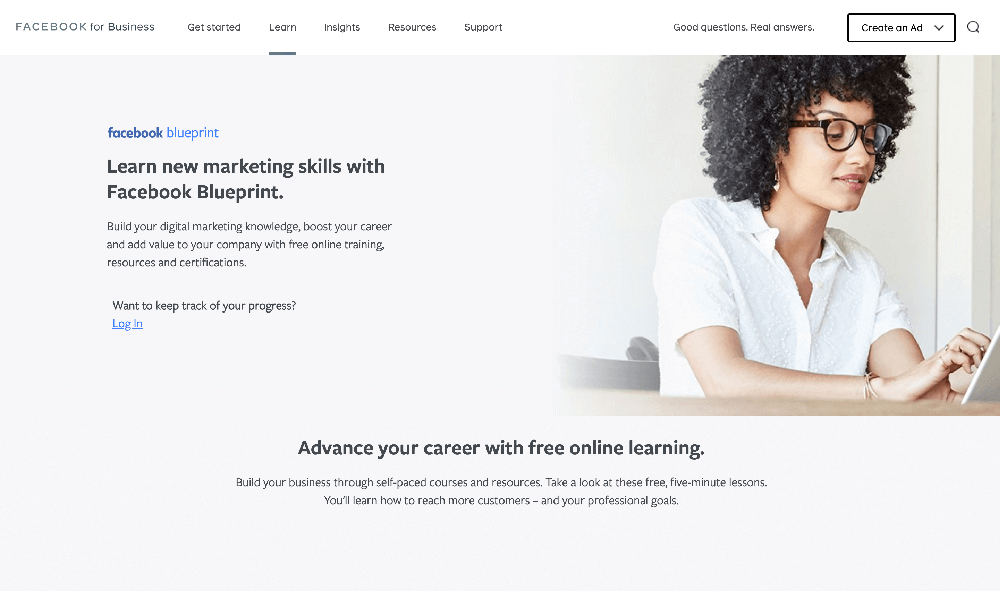 I really wanted to cover free social media marketing certifications in this blog, but Facebook offers one that is kind of free.
With Facebook Blueprint, you can take over 80 free social media marketing courses and increase your knowledge in a range of areas.
But… if you want to earn the official Facebook Blueprint Certification, you need to pass at least two exams. Each exam attempt costs US$150.
Get started with Facebook Blueprint »
Are all these certifications really valuable?
Yes.
Well, it depends on the job you're applying for.
If you are looking for a job in online advertising or Google Ads management, you need the Google Ads certifications. Google Partners are expected to have certified staff managing accounts. We won't let any of our staff manage a client Google Ads account without the appropriate Google Ads Certifications.
If you're looking for a job at a company that uses HubSpot, having their certifications looks great on a resume.
The real question is: if you're one of the final two candidates for a job, and the only thing that's separating you from the other candidate is that you sought out additional training and you come to a role with certifications from Google and HubSpot, won't you be the candidate that stands out?
Now that you're familiar with the free training available to you, our next blog will cover the options for gaining industry experience and give you the edge going into your next job interview. Stay tuned!