HUG Recap: Wistia Video Marketing x HubSpot
Sam Hutchinson
05 May 2022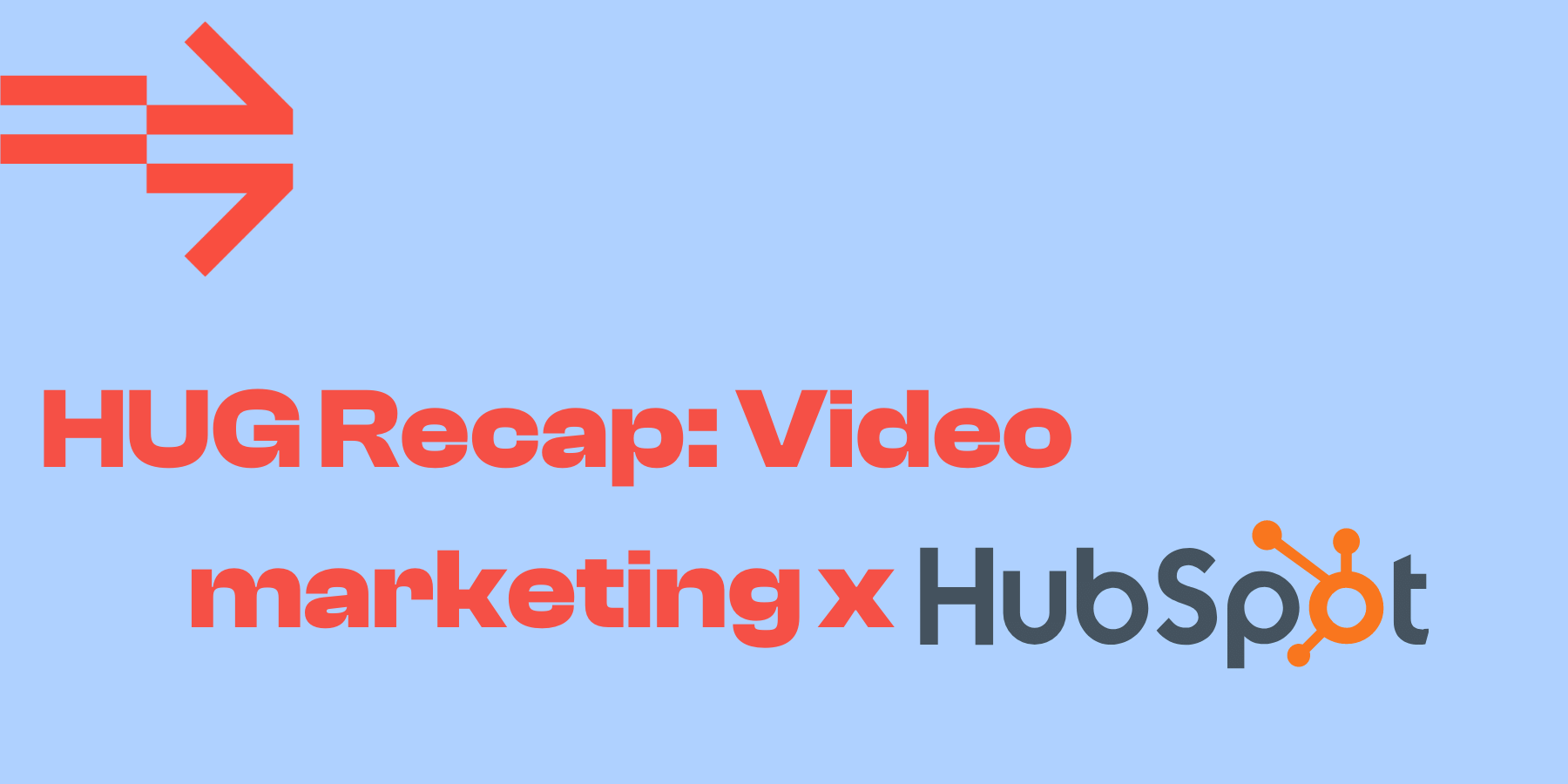 At our May HUG event, Rubina and Carol from our Refuel team showed you how to get the most out of your video marketing with HubSpot.

Video marketing is already the future of marketing. In fact, over 80% of video marketers say video has directly helped to increase sales.

That being said, any video marketing agency would tell you that there's more to it than just filming a video and pushing it out onto socials. You need a data-driven, targeted strategy that's focused on getting your video seen by, and engaging with, the right people.
What we covered in the HUG
Rubina started the event by explaining the power of HubSpot's new Media Bridge API. This allows users to integrate videos into their emails, landing pages, or blogs easily by using a drag and drop editor.
Next, Rubina went on to show the importance of data to your video marketing campaigns. Here, Rubina showed you how to access the metrics, workflow actions, and lists you need to deploy a winning strategy.
Finally, Carol and Rubina talked about how you can get creative with your videos and set up your campaigns to attract a new and engaged audience.
Watch the HUG!
If you want to watch the HUG, you won't need a time machine! Check out the recording below!
HubSpot's Media Bridge
HubSpot is constantly evolving to meet the needs of an ever-changing marketing landscape.

As video marketing continues to become more commonplace, HubSpot endeavoured to make video content more intuitive on its platform. This is where the HubSpot Media Bridge comes into play.

The Media Bridge integration allows users to easily push and integrate media data into HubSpot. The API also allows you to create the following media features:

Easily embed media into HubSpot pages and emails with intuitive drag and drop editors.

See a timeline of customer interactions with your videos.

Create lists that help personalise the customer experience on the contact record.

Build workflows that improve customer experience and give you more free time.

See reports on how customers interacted with your videos and where you need to improve.


The importance of data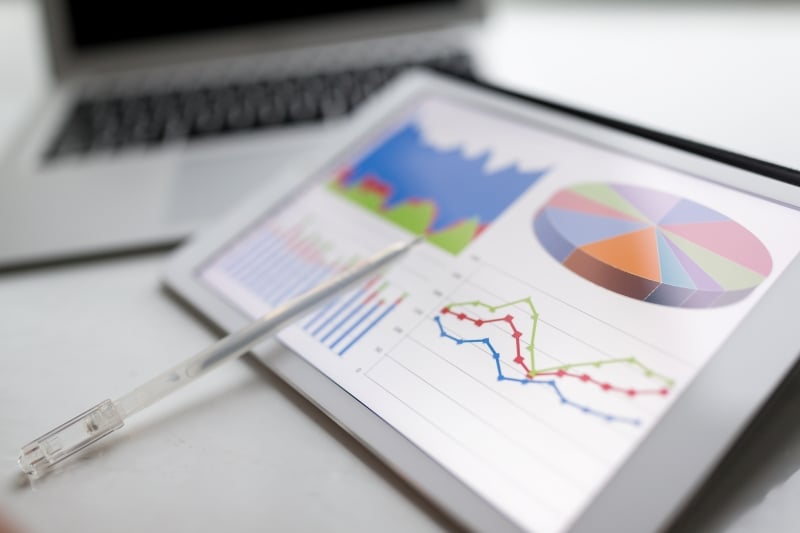 Video marketing combines creativity and strategy to get results. You can't create engaging content that's built to convert without a strategy backed by data.

HubSpot has always done marketing data right, showing you all your marketing data in one place. With a HubSpot and Wistia integration, you can now get a top-down view of all your important video marketing data in one place.

With Wistia, you're able to access your view data, customer engagement data, and even heat maps of customer interactions, all in one place in HubSpot.

With access to all this data, you're able to quickly analyse what is and isn't working in your video campaigns and make adjustments to get success.
The power of Wistia and HubSpot
You can see Wistia data in HubSpot, but the power of this software pairing goes far beyond the data.

HubSpot's intuitive list, workflow, and reporting tools can be used with Wistia to power up your video marketing. As a result, you can:

Categorise leads and prospects based on video interactions.

Build lists that target customers based on their video engagement.

Deploy workflows based on how a customer interacts with a video.

Get insight into your video engagement and measure ROI.

In addition to the powerful CRM tools, with the Wistia HubSpot widget, you can access your entire Wistia library within HubSpot. This means you don't have to fiddle around with embed codes to get your videos on a landing page, email, or blog.
Want to learn more about the power of Wistia? Check out our blog below:

The Best Free Video Hosting Platforms
How to get started with video marketing?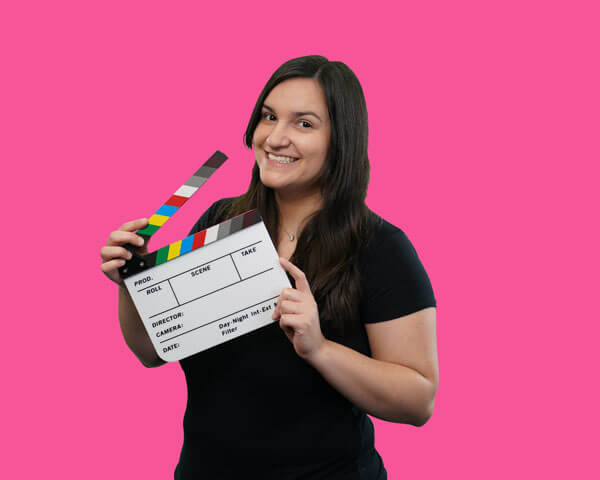 The data behind your marketing videos is one thing, but they also need to be creative and engaging.

With this in mind, we grabbed our in-house videographer, Carol, and asked her some questions to help you get a head start on making creative, engaging videos.

What makes a great creative video?

When it comes to creating a creative video, you need to consider your audience. There's no point making a beautiful video if your audience isn't going to see it. You should create a video that's made with your target audience in mind and that works to solve a problem they may be having.

Before you start work on your video, make sure you have your buyer personas in place. This can even have an impact on your process and get the creative juices flowing.

Don't be afraid to have fun, but make sure to take your target audience into account.

When creating a video ad for digital channels, what should we keep in mind?

You should have a clear brief and a clear goal. Ensure that your video is made to appeal to your target audience.

Before you dive into your filming, ask yourself 'what do I want my audience to do after watching this video?'

Also, don't forget to film and edit your video with the data or format requirements of the platform in mind.
Video is overwhelming sometimes. How can we make this easier?
Always plan ahead. Carefully plan out your video and remember that you're always allowed multiple takes to get things right!

We have a free storyboard tool that can help alleviate the stress of video production. Grab the download here!
What video equipment should I use for video production?

Aside from the camera, always make sure you have adequate lighting and audio equipment. After all, it doesn't matter how good your camera is if it's too dark to see what's happening or your microphone isn't up to scratch.

Also, don't forget a tripod! Even if you're just using an iPhone to film, make sure you find a steady surface to balance your camera on - you don't want shaky footage (unless you're filming a found footage horror film).

Which video editing software should I use?
At Refuel, we always use Adobe Premiere. It's accessible across a wide range of devices and there are so many integrations and tutorials you can find for Premiere.

However, if you've just started making videos and don't want to invest in Adobe Premiere just yet, there's a tonne of free apps you can use to get started.
Need a video marketing company?
Some agencies do video, others do marketing - few do both. At Refuel, we have our own in-house video marketing team to help you get the most out of your video. Not only does this help save you money on hiring a video team, but it also gives you access to proven video marketing strategies.

Learn more about our video marketing services in the link below.