Need a HUG in 2022? Adelaide HubSpot User Group is back!
Sam Hutchinson
15 February 2022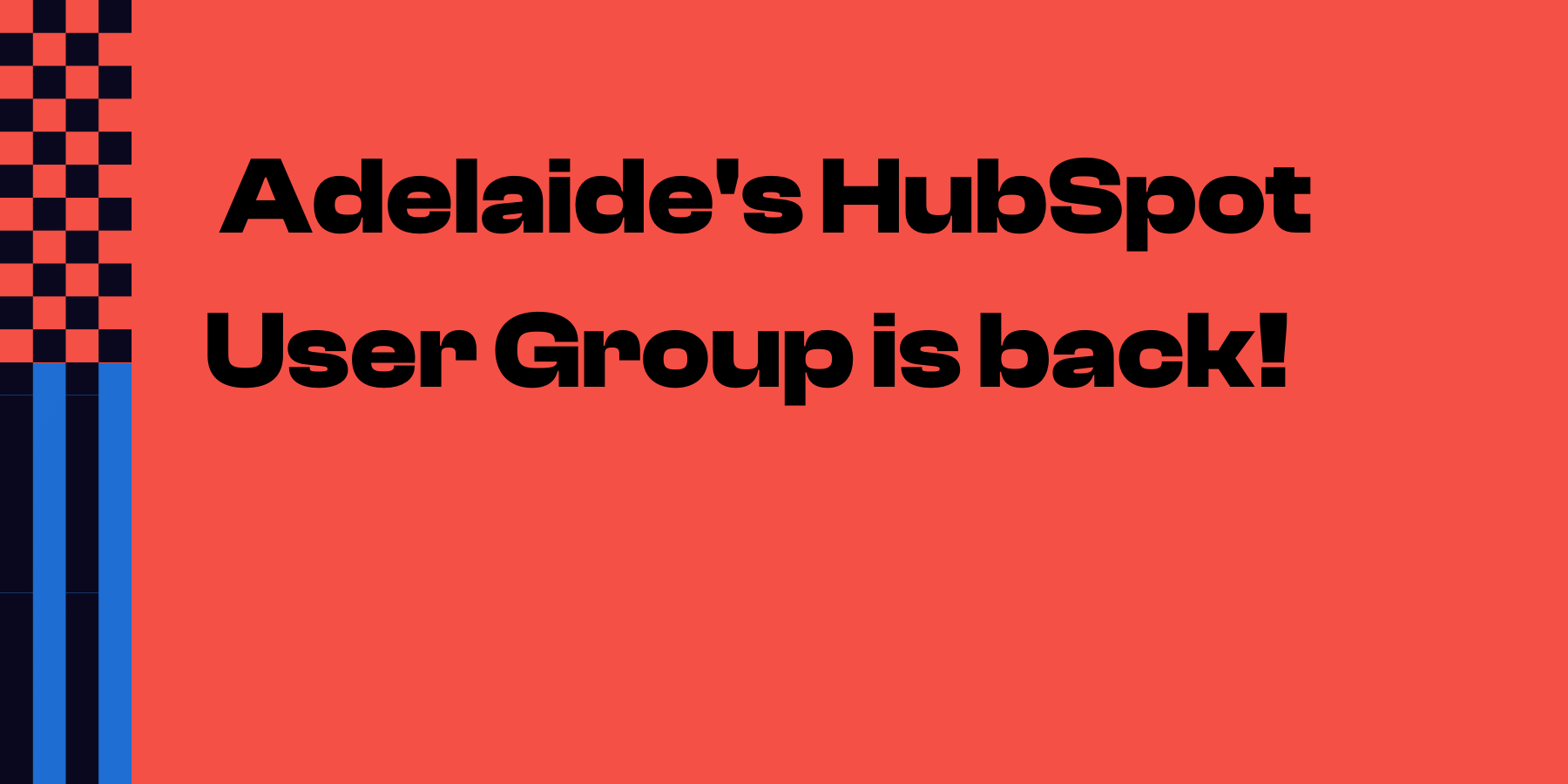 No, we haven't decided to offer free HUGs when everyone should be social distancing - we're bringing back the Adelaide HubSpot User Group for 2022!
Given the continued uncertainty during the pandemic, we'll continue to offer our HUG events virtually. Needless to say, as soon as we can return to in-person events, we will!
We're mixing things up in 2022, and moving to holding an event at 3-4pm on the third Thursday of every second month. So more HubSpot, more often.
We've looked at the topics from the last two years and combined these with our frequent customer questions to develop a program of events. These are based on your questions! If you have other questions you'd like covered, please reach out.
What is a HUG?
A HubSpot User Group, or HUG, is a HubSpot Community event designed to help HubSpot customers get the most out of their marketing, sales and services software. There are over 150 city-based HUGs held all over the world.
Since 2020, Refuel Creative have been your HUG leaders in Adelaide, organising these regular events right as they were all forced online by the pandemic.

Who should attend HubSpot User Groups?
These events are designed for current HubSpot users, no matter what tier or product you're using. So whether you're using the HubSpot Free tools, or the Enterprise Growth Suite, there's something for you at these events.
You do not have to be a Refuel client to attend, and you don't even have to be a HubSpot customer! But these events are designed for active HubSpot users, so if you're not a current user you won't get as much value.
If you're not based in Adelaide, you're still welcome to join!
Got something to contribute?
If you're a HubSpot user with something to share, we'd love to hear from you! We're looking to connect with more HubSpot users who might have case studies or knowledge to share with their fellow HubSpot users at different stages of their journey.
You don't have to be a professional public speaker or self-proclaimed expert, just have experience that can benefit other HubSpot users.
Contact Refuel and let us know what you're keen to present.
Upcoming events for Adelaide HubSpot User Group in 2022
Here is the complete schedule for events in 2022, but note these are subject to change, and more details will be added closer to each event.
Thursday 17 February: Crunch your SEO with Topic Clusters
Topic cluster strategy
Setting up topic clusters
Overview of the new HubSpot SEO tools
Thursday 21 April: Video x HubSpot: A Dynamic Duo
Video in HubSpot / media bridge - HubSpot speaker
Metrics, workflow actions, and list criteria in HubSpot.
Video creative and setup in HubSpot.
Thursday 16 June: Automating your sales process
Playbooks or sales strategy
Sales automations
HubSpot's practical sales tools - Meeting links, template, quotes.
See how Refuel's clients are using these tools to boost sales.
Thursday 18 August: Free Flowing Workflows
What's new in HubSpot Workflows
Examples of workflows.
Thursday 20 October: Boost your revenue with RevOps
What is RevOps and how can it help?
RevOps strategy
How RevOps works in HubSpot.
Thursday 15 December: Inbound 2022 wrap up
Our last session for the year will be our traditional Inbound 2022 wrap up. We'll host a speaker from HubSpot providing an update on all the new features announced at Inbound. You'll get a chance to ask questions, with an informal discussion with Q&A. This will include opportunities from the new features, and diving into the nitty-gritty of each new feature.

👋 TL;DR
As HubSpot Partners, we're here to help you get the best out of your HubSpot marketing. With speakers from HubSpot, our bimonthly events share insider information that you need to get the best out of HubSpot.
Register to attend our HUG events and don't forget to say hi!