Best free video hosting platforms
Ryan Jones
28 September 2020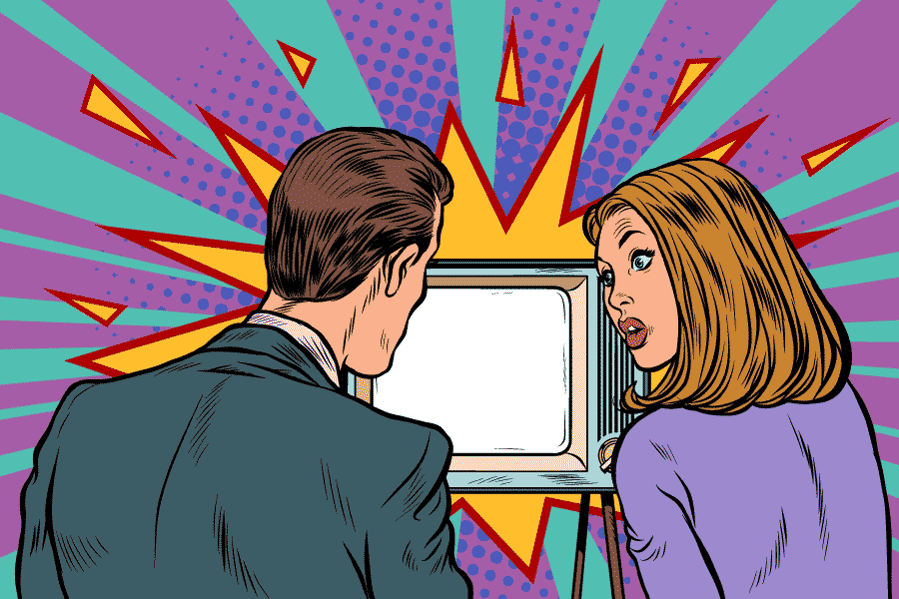 With easy access to mobile devices, we're watching much more video online. In fact, up to one-third of our time online is spent watching video content. Smart companies are taking advantage of this, creating targeted video marketing strategies that speak directly to their audience.
As a result, video has become a vital tool in digital marketing. It can increase your reach and engagement of social media content. It can boost search engine rankings. It helps you capture attention and explain technical issues easier.
But with so many video hosting platforms to choose from, how do you decide which is best for your business, budget and digital marketing strategy?
Let's explore the pros and cons of some of the most popular online video platforms.
What do video hosting platforms do?
Video hosting platforms are an easy way to get your content out there without a huge amount of technical or video production know-how. But, if you're feeling brave, some video hosting services have video editing and webinar capabilities.
All these platforms let you upload different types of video content such as product reveals, explainer videos, or coaching content to your website and share links across your social media.
More advanced, business-grade platforms take this a step further and will integrate with your CRM. This gives you a fantastic opportunity to embed video content in your marketing strategy.
What makes a good video hosting platform?
Here are the features we look for in a good video hosting site:
White labelled - The player should feature your logo, branding and look like its part of your website.
CRM integration - Integrate with your CRM (like HubSpot!) to track who is watching your videos.
Marketing automation integration - You should be able to automate follow-ups after a video view. This includes retargeting and email marketing.
Speed - If your videos don't load quickly, people won't watch them.
Excellent reporting - Analytics to let you know what is and isn't working.
Six of the best video hosting platforms
YouTube
YouTube is the second most visited site in the world, right behind Google. This makes it the first place people look for videos, and a great search engine optimisation tool, but not the best choice for hosting videos on your website.
Why you should use YouTube
It's free!
Unlimited bandwidth and file size
Basic video analytics such as total views, link referrers, views by location
Viewer engagement such as commenting, liking, and rating
Responsive design
Basic video editing
Live-streaming
Why you shouldn't use YouTube
Suggested videos may lead to inappropriate content or competitor sites
YouTube branding and third-party advertising on content can conflict with your brand
No integration or data sharing with your CRM or marketing automation system
No customisation of player design
Facebook
Facebook is a fantastic platform to host and share video, drive engagement, and direct traffic to your website. You can expect likes, comments and shares soon after uploading a good quality video.
Why you should use Facebook
Facebook Video is growing and shows no signs of stopping, with brands publishing more videos on Facebook than they are on YouTube
Facebook users spend up to 40 minutes a day on the site, making it easy for businesses to connect with customers
Targeted advertising makes it easy to connect with your target audience and track direct engagement
Auto-play capabilities immediately grab the attention of consumers as they browse their newsfeed
Reasonably detailed metrics allow you to see where people drop off
Why you shouldn't use Facebook
Videos are limited to a duration of 20 minutes and file sizes must be less than 1GB
Videos are not as search optimised, limiting the reach to clients and users
Most users don't search for video content on Facebook, they happen upon it in their feed
No integration or data sharing with your CRM or marketing automation system
No customisation of player design
Vimeo
Vimeo is known for its professionalism, high quality and lack of advertisements. It's long been the choice of filmmakers and anyone invested in high-quality video. Vimeo's price point make it an attractive option for brands looking to white label videos on their website.
Why you should use Vimeo
Very high quality - your videos will look great!
Ad-free
Paid plans are relatively low cost
Excellent analytics tools
Embed clickable calls-to-action (CTAs)
Overlay videos with graphics or branding
Customisable video player with the ability to limit where your videos can be embedded or played
Why you shouldn't use Vimeo
Weekly upload limits can be frustrating when uploading large videos. Different plans have different allowances.
While video length is unlimited on paid accounts, the number of uploads is not
Lower organic exposure compared to YouTube
No integration or data sharing with your CRM or marketing automation system
Wistia
Wistia offers three hosting plans, depending on what you need. Their free plan has some useful, albeit limited options - but the paid options are where Wistia really shines. Advanced analytics makes it one of the best choices for business, especially when combined with a CRM or marketing automation system.
Their pricing restricts users to a set number of videos, which means long term users can see their prices rise.
Why you should use Wistia
A variety of analytics tools including engagement metrics, heat maps and split-testing
Links to your site, forms and calls-to-action can be embedded
Advanced search engine optimisation and accessibility functionality.
Great looking video channel pages
Integration with tools such as HubSpot, MailChimp, WordPress, etc.
Easy to use interface
Ad-free
Unlimited users on paid plans
Why you shouldn't use Wistia
Limited bandwidth limit on the free account (200GB)
Expensive in comparison to Vimeo and YouTube
The price increases with the number of videos posted
Customisation is only available with paid accounts
HubSpot Video
Powered by Vidyard, HubSpot Video is free for HubSpot customers and designed to make it easy to incorporate video into your marketing, sales and support.
Why you should use HubSpot Video
Free on HubSpot Pro plans, you can host up to 250 videos on HubSpot CMS, landing pages, knowledge base
Plenty of customisable video options
The size and player colour can easily be adjusted
Easily access and alter metadata, the title, and thumbnail from within the page
CTAs and forms can even be added directly into videos once they're uploaded
Why you shouldn't use HubSpot Video
Alterations made to the player colour, title, thumbnail or gif, etc. don't save to your video. They only apply to the page they are embedded to, so you'll have to apply changes for each page the video appears.
"Favourite" or custom colours are not available in the colour picker, which can be frustrating when applying your own branding.
There's no way to automatically create an animated GIF from your uploaded video. This needs to be done separately.
Upgrade option: TwentyThree
TwentyThree is a video marketing platform for organisations with heavy video usage. It lets you host videos on your website without sluggish load times or other obstacles associated with self-hosting.
The platform has a feature for creating video landing pages, plenty of analytics tools and social media sharing capabilities. One of TwentyThree's most useful features is its webinar tool. With registration forms, live video and chat features, it has everything needed to run a successful webinar.
Why you should use TwentyThree
No limits on the number of videos you can upload
Webinar tools integrated
Deep marketing automation integration
Social media integration to auto-publish your videos on Facebook and YouTube
Analytics to measure how well content performs and engages
Suitable for businesses with video as a big part of their marketing strategy
Complete customisation of your video players
Why TwentyThree may not be right for you
A free trial is available, but paid plans start at US$199 per month
So, what is the best video hosting platform?
The answer is - it depends on what you're after. Clearly, the choice of video hosting platforms is vast and there's no one-size-fits-all solution. It's a matter of working out what benefits and features you need and which platform will give you the best bang for your buck.
If organic reach and SEO are a priority, YouTube is a valuable addition to everyone's digital marketing mix. But due to the limitations above, we wouldn't embed the YouTube videos on your website, we'd use another platform for that.
If you're just starting out, and budget is an issue, Vimeo makes great sense. It's cheap, customisable and white labelled. If you are a HubSpot user, and/or your website is built on HubSpot CMS, HubSpot Video would be a great alternative since it's a free inclusion with your HubSpot plans.
If you have less than three videos, Wistia is a great entry point into serious video marketing platforms. This free plan gives you insight into what a video marketing platform can provide, without the cost, and with a simple upgrade path.
If you are using marketing automation and are serious about your video marketing, TwentyThree is a great option. Deep integration with analytics and automation tools mean you can capture leads, target advertising, and contextualise your marketing communications. The webinar tools are also simple to use and don't require any downloads to work.
Need more help?
Refuel are both a Platinum HubSpot Solutions Partner and a TwentyThree partner. We use both platforms and develop video marketing strategies. If you need help with your video marketing and hosting needs, book a free call and we'll help you out!
Check out our monthly video plans 📽
To help smooth your video journey, we've designed a selection of video marketing plans to suit
your
business and to help you get the most from your marketing.