What we learned at the latest HUG event
Rubina Carlson
07 December 2020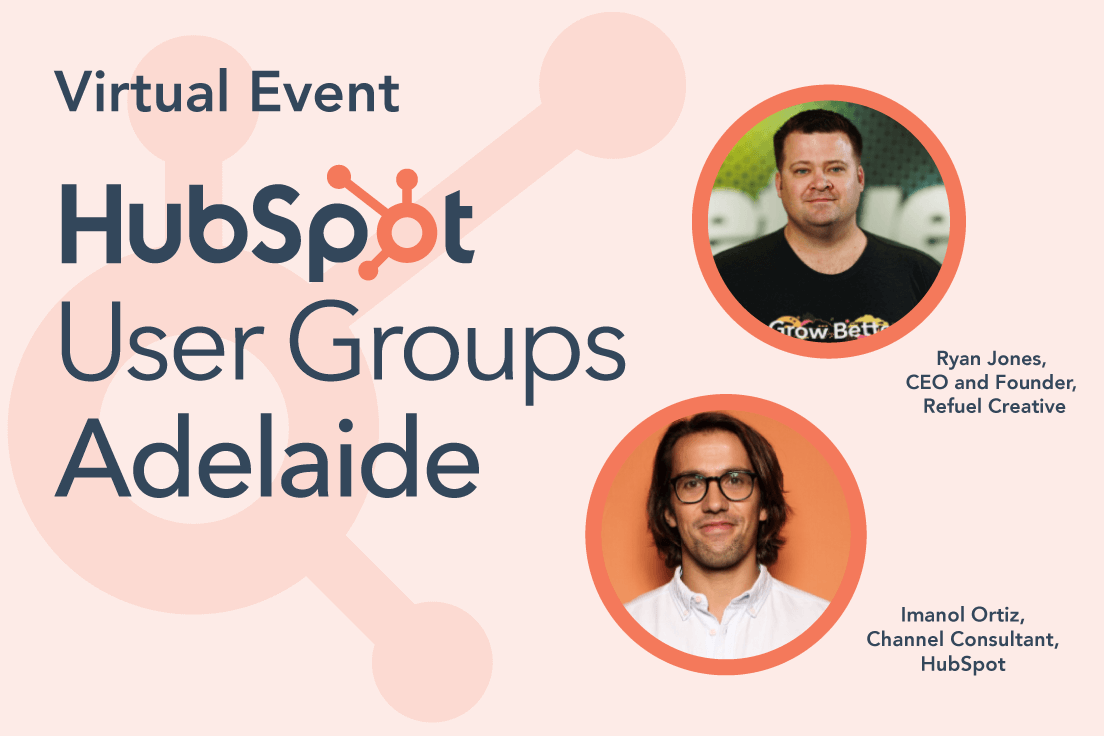 Recap from Adelaide HUG Event, The Year That Was and The Year Ahead, held on 2 December 2020, via Zoom, hosted by Refuel Creative.

At the last Adelaide HubSpot User Group (HUG) event for 2020, we heard from two knowledgeable speakers who focused on the HubSpot tools. Imanol Ortiz, Senior Channel Consultant at HubSpot, focused on some of the newest HubSpot Sales features announced at INBOUND in October this year. Ryan Jones, our CEO & Founder, then shared tips for businesses to get the most out of their HubSpot portals. Watch the full video below, or check out some of the highlights from the sessions.
New HubSpot features
Custom objects
With custom objects, you can store nearly any data in HubSpot, including SaaS subscriptions, students, shipments, and more. Custom objects work like standard objects in HubSpot, i.e. Contacts, Companies, Deals and Tickets.
Custom objects can be easily created and managed, used to set up workflows and run reports. Custom objects are only available to Enterprise users, and require the use of the HubSpot API.
Streamlining quotes and invoices
While you've been able to create quotes in HubSpot for some time now, you've probably noticed that the templates are quite limited. Not any more! You're now able to tap into the power of the Design Manager to create more customisable, on-brand proposals, and select from out of the box templates to get your quotes set up in no time.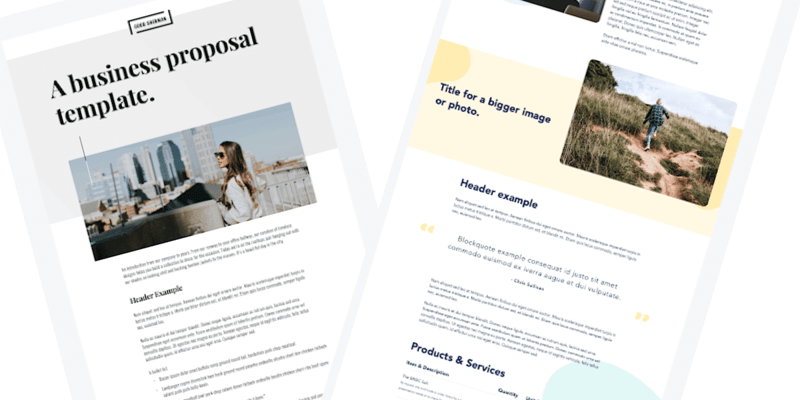 Templates for quotes are available in Sales Hub, Marketing Hub, and CMS Hub Professional. Customizable proposals are available in Enterprise.
New accounting integrations were also announced at INBOUND this year, helping to turn quotes into cash faster and more efficiently. New integrations with NetSuite, QuickBooks Online, Xero and Nubox, allow you to use your choice of accounting software directly within HubSpot. You can generate invoices, associate tax codes and sync currencies
Artificial Intelligence (AI) upgrade
HubSpot continues to leverage the power of AI, finding subtle ways to make life as a sales rep easier. One of the newest AI improvements is a feature that automatically scans a prospect's email signature and automatically pulls relevant information like name, job title, company, and more, into your CRM. This feature alone is estimated to save sales reps one hour and 50 minutes of their time per week.
Marketing contacts
Marketing contacts is a new pricing model for Marketing Hub that allows customers to only pay for the contacts they want to market to via email or ads. Customers can also store up to one million contacts they don't actively market to, such as unsubscribed and bounced contacts, for free.
Tips to get the most out of your HubSpot portal
December is an ideal time (not to say that you can't conduct an audit of your portal when it suits you) to audit your HubSpot portal. It's the end of the calendar year, and work is starting to wind down for the year.
S.M.A.R.T. goals
Review your S.M.A.R.T. Goals and keep them in mind when you go through these tips. The goals will help you prioritise the order of the changes that need to be made.
Basic tidy up
Start by going through your settings page by page. Look for things that aren't setup, and fix anything that is clearly out of date or misconfigured. Make sure that you don't have any users who shouldn't have access (e.g. former employees).
Consider what has changed since you signed up? For example, have you looked at Service Hub since its introduction in 2018? Would it be helpful to group certain workflows together? If so, you can now use folders to group them. Have you upgraded your plan recently? If so, have you embraced new features now available to you?
Check integrations
Check your current connected apps by visiting Settings > Integrations > Connected Apps.
Ask yourself:
Do you know what they are?
Do you know what they do?
Do you still use them?
Is there anything you use regularly/daily that's missing?
If you've recently started using HubSpot, then make sure you link HubSpot to your capture forms on your WordPress site, or link your Shopify or BigCommerce store to sync orders and contacts.
If you're using Meeting links in the Sales Hub, double check that each sales rep has Zoom or Google Meet setup so that the call information is automatically set up when meetings are booked.
There's also a ton of other integrations you can consider, including:
Facebook Messenger - chatbots and centrally managed messaging.
Google Search Console - understand keywords driving traffic to your website.
HubSpot Video - embed videos into emails and landing pages.
Lucky Orange - records website visitors and shows heatmaps.
Pandadoc - quick and easy proposal tool, can populate proposals with HubSpot data.
Cradle - phone system, available on desktop and mobile.
Google and Facebook Ads - track ROI from campaigns.
Databox - real-time reporting shown as series of databoards.
Review reports
Go through your dashboards with your S.M.A.R.T. goals in mind. If you notice declines in any area, pause, and consider why this might be.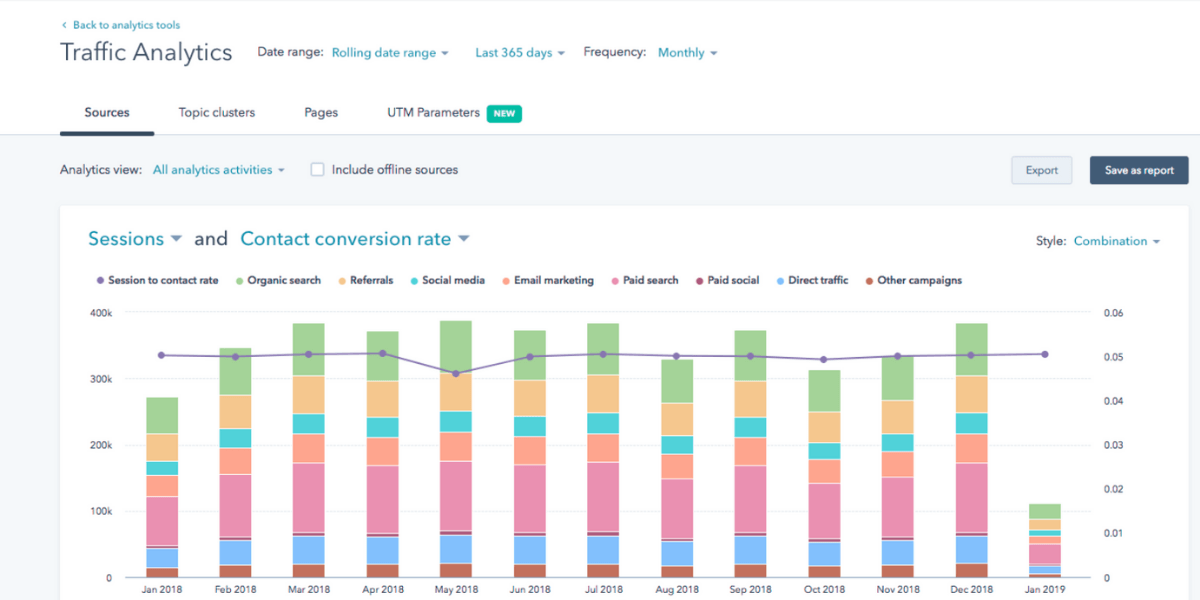 What if my CTA click through rate is less than 2%?
If you've discovered that your CTA click through rate is less than 2%, it's time for an urgent review against the following criteria:
Is the CTA benefit oriented?
Is the messaging consistent with the offer?
Is the CTA placed strategically on the landing page?
If the answer to all of these questions is "YES!", then try a Smart CTA to better target. Keep testing and iterating, until you find a winning configuration.
What do I do if my landing page is underperforming?
If you've discovered that your CTA click through rate is less than 2%, it's time for an urgent review against the following criteria:
Are you giving away a relevant offer?
Is the form "above the fold"?
Is the form a reasonable length given the value of the content offer?
Are you only asking necessary questions?
Do you use queued progressive fields so that people who have signed up previously can then provide additional information about themselves?
Do you filter out personal emails (e.g. @gmail.com) if it makes sense to do so?
Have you customised the submission button text?
We're looking forward to more virtual HUGs in 2021. If you need help with HubSpot, contact your friends at Refuel Creative. We provide free portal audits, and welcome opportunities to share our expertise with you.