4 tips for landing that marketing agency job
Posted by Ryan Jones on Dec 18, 2019. Reading time: 9 mins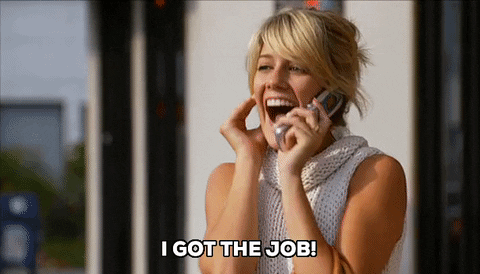 We've grown our team substantially in 2019, and a byproduct of that is reading a lot of job applications. I've seen some great applications, but I've seen some awful ones, people who are great people but they've put together poor applications or don't meet the criteria.
When there are so few digital marketing agency jobs available, how do you stand out in the crowd?
I really wanted to provide some tips for how to land your dream marketing agency job, stand out from the crowd, and be an employers dream. Some of these are simple, but we want to give candidates a path if they want to apply, and also a path for those that don't fit our criteria but could do very easily.
There's a good reason for a lot of these tips - they work. In some cases, before I started Refuel, these are the steps I took, and they landed me the job. They are also what I now look for in candidates as we offer marketing jobs Adelaide and marketing specialist roles.
Here are my top 4 tips for getting that dream digital marketing agency job, and they could be valuable to any position at any employer.
1. Read the job ad
This sounds simple, but make sure you read the job ad. To the end. The very end, not that imaginary end halfway through, or right before that last heading.
Why?
The employer has spent time putting that information together for a good reason (hopefully). They want to get the right candidates, and they want the right people to stand out.
That information at the bottom could be key criteria you will be assessed on. It could also be the preferred way for your application to be submitted. Don't skip it, show the employer you read and understood the ad.
2. Don't apply if you don't meet the criteria
If you know you don't meet the criteria, don't apply. If you followed my first point above, you will know.
I know this sounds harsh, but I'd rather you didn't waste your time or mine. We won't be considering your application if you don't meet our criteria, so time spent applying is wasted.
So what do you do if you want that dream search marketing or social media job, but you don't meet the criteria yet, or you don't have the experience?
Get the certifications
If we ask for a certification and you don't have it, it's often a free certification you can take online. We even wrote a blog about free online certifications. These certifications are genuinely useful even if you don't get the job, so I really recommend you dive in, as they will 100% help you stand out from the crowd.
Get the experience
Have you seen us advertise your dream job, but you don't have the experience for it? Consider applying via our Work at Refuel page, so you're in our database for the next position that comes up. Or go out and get that experience.
I rate candidates that go out and get what they want very highly. If you have just finished uni, and have done no additional courses, work experience, certifications, or anything else to separate you from every other graduate, you're unlikely to get a look in. Initiative is a highly valued skill at Refuel, and actively seeking experience through certifications and volunteering is a great way to demonstrate it.
Andrea wrote a blog earlier this year on how to go out and get experience when employers tell you that you need it, and I urge anyone in that position to go out and follow her instructions. She did just that, and it was a major reason why we hired her.
3. Follow the application process
This one is one of my favourites.
If the job ad says apply using this link, apply using that link, and follow the process. If you don't, what it tells me, rightly or wrongly, is you can't follow a brief. And that is critical in our world.
Our application process, in part, assesses whether you can follow instruction and a brief.
Behind the scenes, in many cases (including ours) there are multiple people assessing your application, and if you don't follow the designated application process the right people won't see it. You'll get lost and your application won't be considered simply because it wasn't included in our screening process.
So don't apply via Facebook Messenger, LinkedIn message, friend requests or other one to one methods unless the employer asks for it. Submit your application using the designated process first. If you want to reach out via another communication method, do it after you've applied using the correct method.
The exception to this would be if you want to ask questions about the role before applying. Feel free to send some kind of message, email, phone call, carrier pigeon, etc to set up a private call to confidentially discuss. Any employer worth working for will be open to that.
You can book a confidential call to discuss job opportunities with me here.
4. Write a great cover letter
Many, many people will tell you there's an art to a great cover letter. It has to be the Mona Lisa. If you don't spend 30 hours on it, you're never going to get the job!
Rubbish.
I don't have time to read a 7 page, War and Peace style magnum opus. What I want in a great cover letter is:
A signal you've researched our company.
If you write "Dear Hiring Manager", I know you sent the same cover letter to 400 other applicants. If you write "Dear Sir/Madam", you'll give me an existential crisis. If you write "Dear Mr Jones", that's a great start.
This takes 2 minutes of research since unlike some agencies we have all our team on our website and you can see everyone's name.
Bonus points: if you write "G'day Ryan", I'll know you read this.
An indication you read the criteria.
If one of our criteria is experience in Google Ads, tell me about your experience! Brag about your successes. Give us case studies. Don't write long-winded garbage, give me a succinct demonstration of your skills and experience against our criteria.
Address our values and culture.
Value and cultural fit are really important to us. These are covered in our job ads, but you can find out more about them on our Values page.
I have received dozens of applications this year where I just get a resume and no cover letter. So I have no extra context. In many cases, I get twenty or thirty resumes that are very similar, so without your comments on your experience that I'll get in a cover letter, you won't separate yourself from the other candidates.
Also, there is a trend of applicants submitting their resume as their cover letter if it's a compulsory form field. Don't do that. It tells me you're too lazy to write a cover letter, so I'm too lazy to read your application.
That said, our new application process does away with the need for a cover letter. We ask the questions we need answered, but we still included the option to include a cover letter if you want, for those candidates looking to stand out from the crowd.
Get that existing opportunity
I know I've been blunt with some of these tips, but there's a good reason for that. Securing that marketing coordinator or account management role isn't rocket science, but I've talked to so many people this year who are concerned with the wrong things and become despondent. They're convinced they'll never land that exciting opportunity they've been looking for.
Don't get despondent or defeated. Get active. Get that experience, get the certifications, and do something to help you get that job.
And if you want to apply for any positions we don't currently have available, and go on our database, here's the link...

Written by
Ryan Jones
Ryan is the Founder & CEO of Refuel Creative. He's a HubSpot certified marketer and SEO expert.