Getting started with marketing automation isn't as hard as you think
Ryan Jones
05 December 2018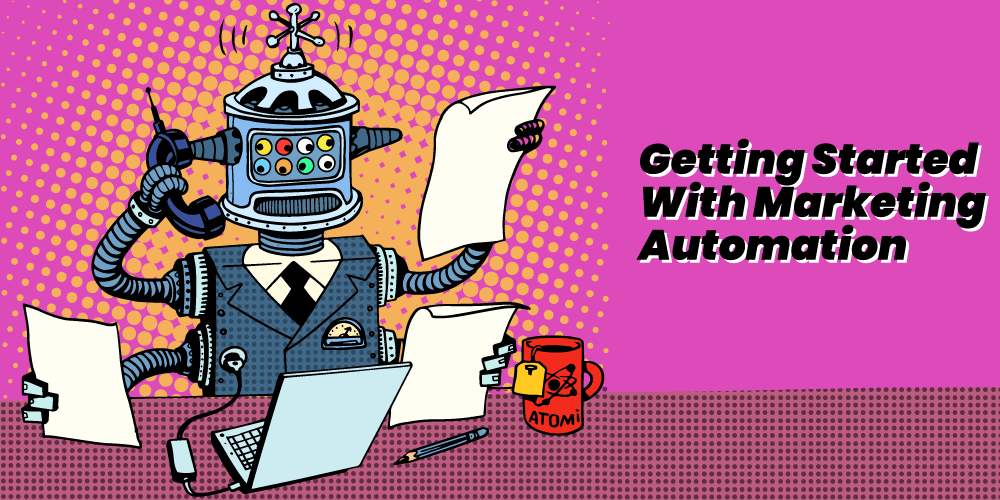 Gone are the days when you needed to reach out to your customers one by one, manually updating mailing lists and not really knowing whether your clients are visiting your website or if they are ready to purchase your services.
With a marketing automation system many of the tasks that were once major pain points or flat out impossible for the average small business or not-for-profit organisation can now be handled automatically.
What Can a Marketing Automation System Do?
Well set up marketing automation software can help you work smarter across a range of different sales and marketing tasks.
Manage Social Media Campaigns
Save time and effort by scheduling a month's worth of social media posts across all platforms in one session. With an automated system it's easy to repurpose material published in one place and "recycle" it onto another platform.
With an automated system, it's easy to pull content from a blog post, reformat and drip shorter pieces to your Facebook page, Instagram account or Pinterest.
While this type of cross-platform tracking has been possible for some time (think Hootsuite), social media management can now be traced directly to outcomes. You can see what's working on which platform (and what isn't) and adjust accordingly.
Being more efficient with your social media posts allows you to focus on what's important - engagement and responding to customers on social media.
Segment Your Audience
To best make use of your sales team, you need to know who your best leads are. How are they engaging with your content? How likely is it that any given customer is going to make a purchase? By clearly identifying your customers and where they are in the sales cycle, you can automatically follow up with targeted materials.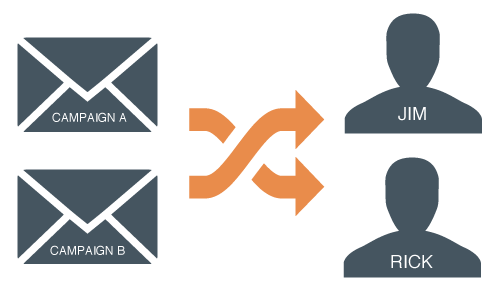 Once you really know who your customers are, it's easy to personalise your messages with your client's name or by tying a promotion to a special event or client milestone.
Unlimited Split Testing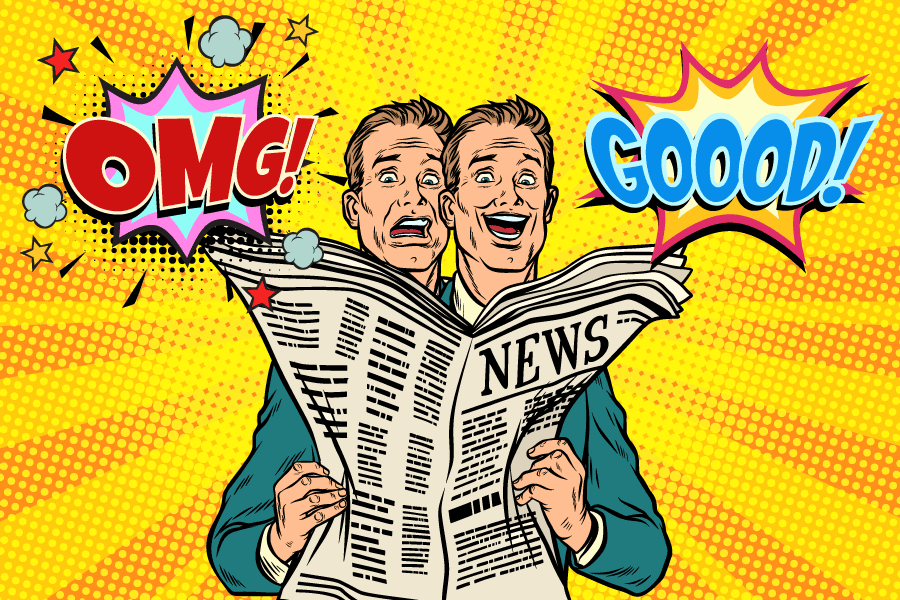 A-B testing is a great way to understand what content works best to generate the results you are looking for. With an automated system it's possible to run an infinite number of tests, easily track the results and then adjust your content accordingly to find what can drive your customers to convert.
Automate Email Follow Ups
Easily manage email campaigns by creating a series of automated emails that are delivered to customers on a pre-set schedule, or ideally in response to particular client actions.
Imagine being able to email clients additional information on a service based on the pages they visited on your website, and change what you email based on what you know about a customer and how they react?
Using marketing automation we can change the emails sent based on whether the receiver:
Opened the previous emails
Clicked on links in previous emails
Visited your website
Opened attachments
Is an existing client, or a new lead
Is in your state, or in another location
We can take almost any data to deliver customers or potential customers the most relevant, helpful content possible.
Track What Your Customers are Doing
The amount of data collected in a good marketing automation system is staggering. Not only can you tell when a customer likes to visit your website, but you can also track how long they stay and what pages they are most engaged with.
It's possible to coordinate sales calls with the times when potential clients are most likely to be online and available. Understanding past purchasing habits and anticipating client needs becomes easier with the more data you have available. Manage client contact information with an automated tool so you always have the most current details on file.
Identify Where Customers are in the Sales Funnel
Knowing whether a lead is ready to buy is invaluable information to your sales team.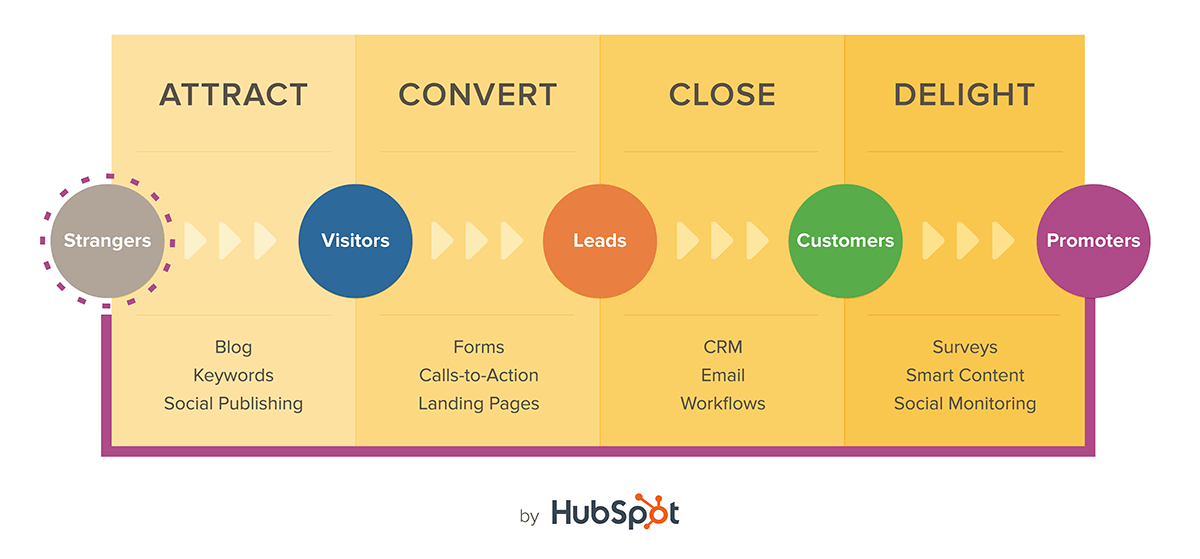 Lead management, integrating your CRM with your marketing automation system (as with an all-in-one service like HubSpot), boosts your sales team's performance. By focussing on the customers most likely to buy, your sales personnel also gain a boost in productivity.
Great Reporting - Big Picture Data
By using an automated marketing system you'll be able to link any related blog posts, emails and social media posts with particular campaigns. That information, in turn, can then be directly tied to the amount and type of traffic you are generating and, ultimately, how that traffic is converting to sales. This high-level overview allows you to get a grasp on how well your overall marketing efforts are working and where to focus your efforts in order to maximise your marketing ROI.
The best way to improve your internal workflow, and understand places where you can better manage your marketing and sales tasks, is by having data at your fingertips that shows you exactly where things are working, and where they could be improved, within your organisation. Marketing automation platforms track the entire process from your ads, social media outreach and email campaigns to the leads you generate and how well your sales team is able to convert those leads into paying customers. It quickly becomes obvious what areas you need to work on within your business when you have access to real-time reporting of how your sales team is performing.
Create Landing Pages
A landing page can help you deliver value-added content, harvest contact information for a client and add potential leads to your sales funnel. Automate this process and have your sales team follow up when clients are ready to buy.
Manage Client Appointments
It's easy to set up an automated system for scheduling appointments and by doing so you'll save yourself lots of time. Let the client select the best time based on availability established in advance.
Here's ours, feel free to book a HubSpot Demo while you play with it!
The Benefits of a Marketing Automation System are Obvious
Once you start looking at all the functionality offered by a good marketing automation system, you'll wonder why you haven't already signed up! Here are some of the ways you'll benefit by implementing an automated system.
Get More Out of Your CRM
When you pair your automated system with a CRM, it's possible to constantly tweak and refine the information you have on any particular customer. You can slice and dice your data and send out targeted messages based on where your clients are in the sales funnel and what their particular interests and needs may be. By setting criteria for lead scoring, you can run a report and then turn your sales team loose. With pre-sorted and identified qualified leads, your sales team can focus on those most likely to purchase the products or services you offer. It's easy to continue to nurture potential leads until such time as they are ready to purchase. By identifying what any given customer is likely to purchase, and when, your staff can focus their efforts on those customers who are sales ready and those where the deal size is largest.
Increased Efficiency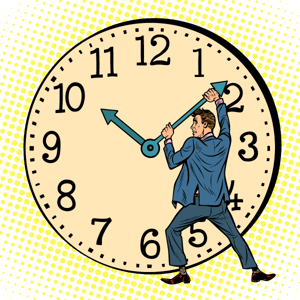 Your small marketing department can take on far more tasks with the help of automation. Staff costs decrease when menial tasks are accomplished more quickly. Right from the start, identify your key performance indicators so you can track exactly how well different members of your team are performing and how the different pieces of your marketing campaigns are doing. Are your emails going unread? Are your customers much more likely to engage with your Instagram posts when compared to Facebook? Which types of content are leading to conversions? Until you have the right data, you'll only be guessing. Until you know exactly where you are reaping the greatest benefits (and which projects are not producing results) you can't optimise performance.
Boost Your ROI
The bottom line is, companies that use an automated strategy convert more leads to sales and the sales per client are higher. Up-sells and cross-sells are easy when you've established your goals and set up your email and social media messages in advance.
The faster you follow up with a lead, the more likely that lead will qualify. With a marketing automation system, you can follow up with every lead immediately, regardless of time zone or staff workloads.
Hone in On Your Target Market - Let's Get Personal
Because it's easy to drill down and mine the data to see exactly who is purchasing what, reward your devoted clients with a rewards or incentive program. This goes a long way towards building strong customer relationships.
Marketing Automation Makes it Easy to Scale
For any growing business, there comes a point when it's no longer possible to manage your clients one on one. As your company expands, it's important to track, nurture and convert customers no matter how large and fast you are growing. Marketing automation software easily handles extra volume, allowing your staff to focus their attention on the work they do best - generating great content and developing smart marketing campaigns and then capturing, nurturing and following up with clients on the sales side.
Improve Your Consistency
It's well known that consistency is key when it comes to sending out your message and staying in touch with your client base. There's nothing worse than arriving at a blog or checking out an Instagram feed only to discover the last new material was posted months earlier. Smart automation marketers take advantage of how easy it is to generate regular, predictable content that can be disseminated automatically and programmed weeks or even months in advance.
Free Up Your Creative Staff to Be Creative
By removing a lot of the drudgery involved in managing marketing campaigns, your marketing team can spend time doing what they do best - developing quality campaigns and lead nurturing. It's no longer about the sheer volume of messages, it's all about zeroing in on your best customer and delivering a message they want to receive.
How to Get Started
Understand Your Business Needs
Are you a startup or small business needing to generate a large number of leads but without a solid client base to draw from?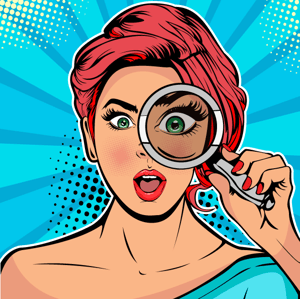 Are you well-established but find your sales are flat?
Is your marketing team struggling to keep up with the demands of creating content and staying on top of regular information dissemination?
Is it a challenge to coordinate the efforts of your sales and marketing teams?
Can you tell where the roadblocks occur when it comes to finding and converting leads and then maximising your ROI from each of those leads?
Taking time to do an internal audit of your company's strengths and weaknesses, no matter what your size or how long you've been in business, is a valuable exercise that will help you better understand what marketing automation package will best suit your needs.
HubSpot is one service that offers packages in all shapes and sizes. Book a demo with us to see how it can work for you, or start with their free trial and get a feel for how the software works at your own pace.
One of the benefits of using a service like HubSpot is that everything you need is available in one spot - from managing your email campaigns to scheduling appointments to lead generation and even handling customer service matters, your inbound marketing, sales and customer service functions are all in one place and fully integrated. Using a product like HubSpot means an end to spreadsheet or database management or hopping back and forth between social media scheduling platforms.
There are lots of options out there, so do your homework and compare options. No doubt you'll have some questions and that's where the experts at Refuel Creative come in. We may be HubSpot Partners but talk to us about your business needs and we'll help you understand if HubSpot is a good fit for you, or find a system that is.
Every day you wait to get started with marketing automation is another day where you won't be optimising your efforts, so why wait? Book your demo today!