Join the Refuel team as our Videographer
Ryan Jones
26 July 2020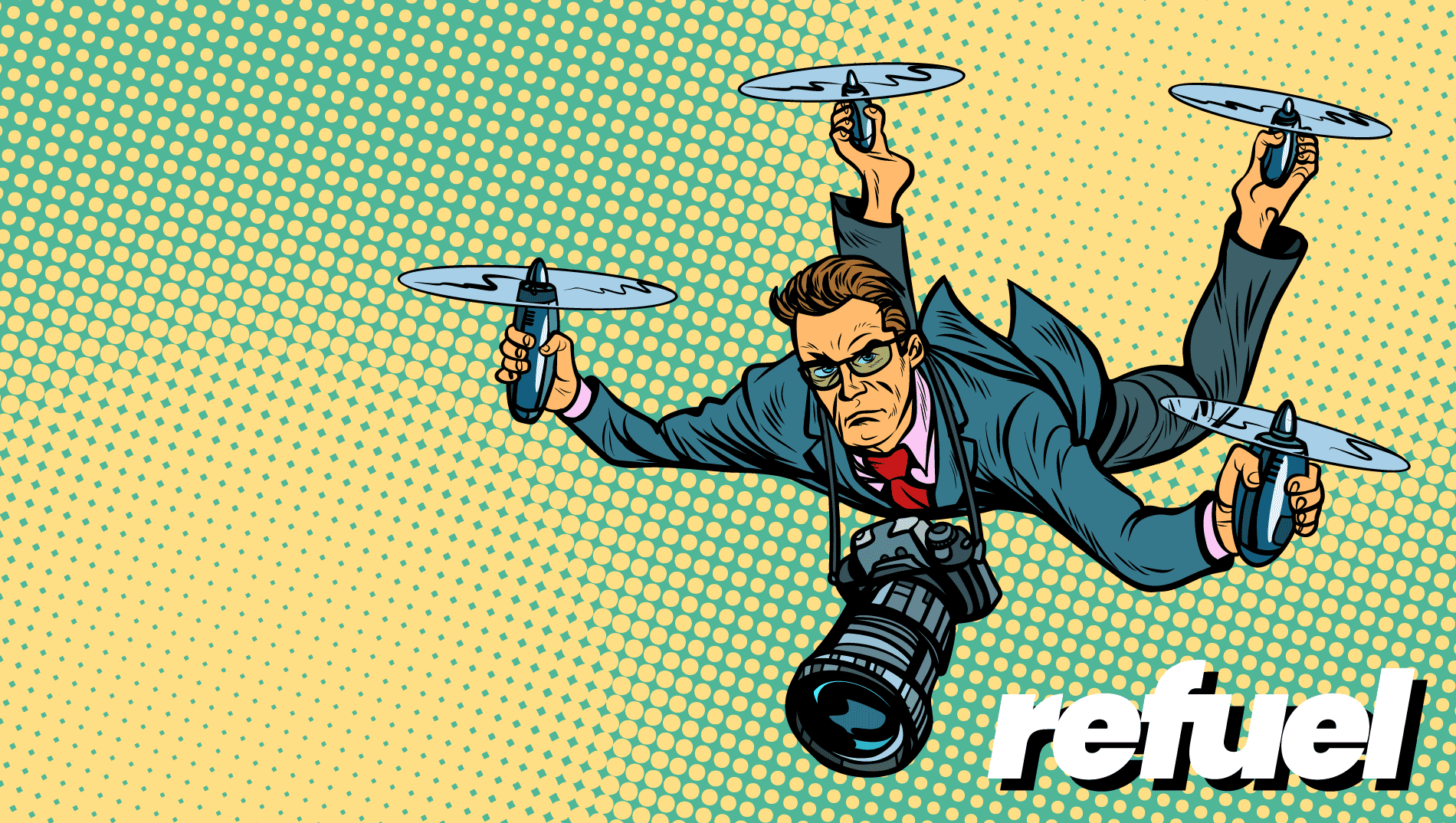 How does coming into work every day, with an office full of video equipment, to create creative, innovative content sound?
We are on the lookout for a videographer to do just that. If you are looking to get agency experience with equipment to make any creative vision a reality, we want you!
We're looking for someone who is equally as brilliant behind a camera as they are at editing. The ability to create motion graphics and 3D animations using tools like Adobe After Effects and Blender will be a bonus.
You'll work as part of our multi-skilled team to contribute to projects for our clients across many industries. Your work will fit into our marketing strategies using the latest technology to deliver your content most effectively.
Our Videographer position is a flexible role, with full time or part-time hours available for the right applicant.
About Refuel Creative
Refuel Creative is a marketing and technology agency based in Port Adelaide. We specialise in building holistic digital strategies for our clients with each channel complementing one another. We work with paid search advertising, social, web development, analytics and more.
Refuel is striving to create the best environment for the most driven and personable people to work.
You are not an 'employee' here. Instead, you are an ally and a teammate that will play a crucial role in our operation. In our team, your voice always matters. We're committed to you and nurturing your growth and knowledge.
We developed our values as a team, with everyone having ownership. We always work as a team to be innovative and creative and stay on top of industry trends and concepts.
Our private office is in Port Adelaide, right next to the Port Admiral Hotel and Pirate Life Brewery. There's free parking, and a fully stocked kitchen with coffee, snacks and more!
About You
You are passionate and driven. You always seek ways in which to learn and expand your skillset. You don't mind a bit of office banter and are a team player. You're a fast learner and ready to dive in to some pretty big projects.
You commit to delivering customer-centric experiences of the highest calibre. Organisation is your middle name, and you eat time management for breakfast.
You're a sociable person who can easily work in a team and have excellent communication skills. You treat all people with respect and are a collaborator.
Staying on top of industry trends is important to you, and you're willing to continue learning and improving with us.
You must be tech-savvy and ready for a challenge. Cameras are complex beasts these days, and you need to be able to update firmware yourself. When you get back from a shoot, you will need to log and store your footage.
You will have experience with DSLR cameras and lenses and producing high-quality video products. You must also have experience with lighting, able to create the right look.
Photography experience will help too. We want our Videographer to be a well-rounded media professional, enthusiastic to try all things visual and media related.
You are a problem solver and get excited about coming to work and delivering amazing visuals for your clients. You're motivated and inspired by the opportunity to be part of a company with a high-growth trajectory. We're looking for someone who has experienced but wants to push the boundaries. You must be willing to try new things and continue to innovate for the best client results.
What you'll be doing as our Videographer
To be successful as our Videographer, you must be able to understand briefs and work creatively to produce the desired product. A good Videographer should stay up to date with industry trends and tools that will make projects more marketable.
You will need to be organised and creative, working with our creative team to plan, film and edit video content. Your responsibilities will include:
Ensuring that the necessary filming equipment is organised, charged and available for use.
Contracting and directing other camera operators on set.
Editing footage.
Organising, logging and storing footage from shoots for archival purposes.
You'll work on commercials, social advertising, product demos, training, video and media content and a whole lot more.
Here at Refuel, we have a fully equipped photo/video studio in-house. So, there's no need to lug around your own gear.
Our primary camera is a Panasonic EVA1 with Sigma Art lenses. Our B cameras are Sony mirrorless cameras with GM lenses. We also have a selection of GoPro and Blackmagic cameras, audio from Rode and Sennheiser, lighting and more.
You'll get to develop Refuel projects like podcasts and social videos between client work. Not to mention, you'll have a hand in helping grow our business through visual advertising. This is the ultimate way to build up our showreel and your portfolio, creating innovative and creative content.
You will work with our team, looking for ways to leverage our marketing technology to deliver exceptional customer experiences. You will have access to leading web video platforms like TwentyThree, Wistia and Vidyard. These will help you ensure that your work is delivered in the highest quality, most engaging way possible.
A big part of your work will be creating content for our website, social content, blogs and elearning.
Our Videographer hiring process
Does this sound like the perfect job for you? Great! Our hiring process is a little different though.
We believe in hiring the right person, not the first person, so our process is a little longer. Here's what to expect through our application process.
Apply using the button below. This form has some in-depth questions to help us get to know you better. It also includes a basic personality assessment - values and culture are important to us.
Within 1-2 weeks of your application, Melissa will contact you to book a screening call or let you know that you've been unsuccessful.
Once the screening calls are complete, we will start booking face to face interviews. The timeline for this depends on the number of applications we receive, but it's generally 1-2 weeks from your screening call.
We may ask shortlisted candidates to complete a short assessment based on a real-world scenario.
Finally, we may ask the final 2-3 candidates to produce their short assessment project in our office with our equipment. They will shoot and edit their concept in our office in a short timeframe. We will pay these final candidates an agreed contractor rate for this time.
Apply now
Videographer jobs in Adelaide like this don't come up very often. This is an excellent opportunity for the right person - a person who is passionate and enthusiastic about the craft.
If this is you, apply using the form below. We treat all applications as confidential.