5 HubSpot updates from Inbound 2020
Ryan Jones
02 October 2020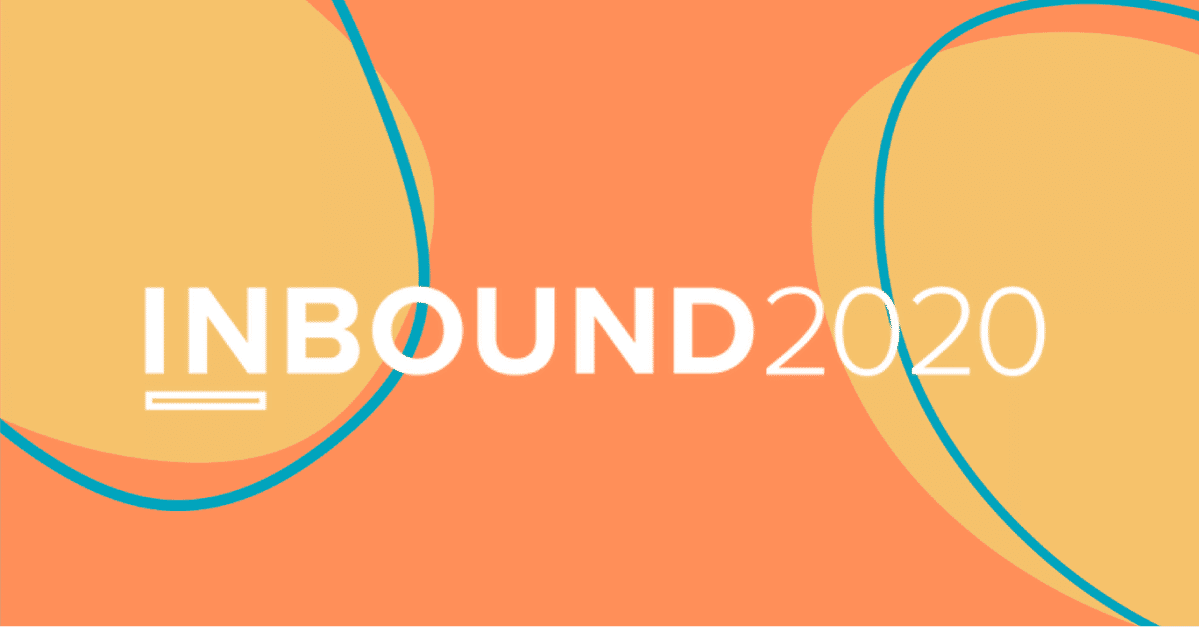 It was a very different Inbound in 2020, and the reason why won't surprise you (cough COVID). In case you've missed our updates from Inbound 2018 and Inbound 2019, Inbound is HubSpot's annual conference, usually held in Boston. A proud Boston based company, HubSpot takes over the city, booking out hotels, the convention centre and more.
This year thanks to COVID, the event ran on a virtual platform, with videos available live and on-demand.
Even though it's a marketing and sales conference, it's still a HubSpot event, and they take the opportunity to unveil some tasty updates. Here are the five new and improved features HubSpot unveiled that are getting us excited.
Custom Objects
HubSpot CRM has long had a limited number of objects, without the ability to create new/custom ones. To understand why, we probably need to consider what is an object, and the main two objects HubSpot has been based around are Customers and Companies. We have others, such as Tickets and Deals, but most people are concerned with the first two. This suits most of us!
Adding in Custom Objects allows us to create any additional record types that might suit your business.
Why is this a big deal?
Well, you can customise the fields on these records just the same way as you customise the fields on the standard objects. This helps you store the information you need, easily, and integrate with your existing systems.
You can then trigger workflows based on the data in the custom object, and copy data between objects just as you currently do with Customers and Companies. This helps you get the right message in front of the right person at the right time.
Even better, get reporting on your custom objects using the built-in HubSpot reports tools, so you have what you need for actionable data.
Some common examples of custom objects might include:
Services - Track which services you offer, and associate this with the customers that you provide the services to. If you're a business with multiple services, you can now communicate to customers based on the different services they use!
Tickets - If you're a tourism operator and you sell tickets to your tour, you can now track these in HubSpot and associate them as needed. Great opportunities for upsells and cross-sells, and tracking sales on a product in a given month. You could also personalise your communications. You don't readvertise that same product to people who have already purchased, you can put another product in its place in your emails.
Houses - If you're in real estate, and you're selling houses, you could create an object for each property you were selling or leasing. You could then have auto-updating Active Lists providing you with a real-time list of everyone who visited houses in a given suburb in the last 3 months. Then you can send these people custom emails focused on this area when new properties become available.
The options are nearly endless, but the message here isn't to go out and create hundreds of custom objects. It's that HubSpot is customisable, powerful, but still easy to use, and scalable to any business's needs.
Revamped Sales Hub Tools
Led with HubSpot Sales Hub Enterprise, these tools have been given a complete overhaul much like HubSpot did earlier this year with the launch of the new Marketing Enterprise.
Deep accounting integration
The headliner here for me is a new set of integrations with your accounting software, so you can create invoices and track them all within your CRM. There's long been accounting software integrations with HubSpot, but this is far deeper integration giving you a better picture of each client.
At launch, it integrates with NetSuite, QuickBooks Online, Xero and Nubox, with more on the way. If you already use the Xero-HubSpot integration, you will need to update it to get the new functionality.
Better tools for sales on the go
A new update has rolled out for the HubSpot mobile app that adds common sales tools to your phone as a keyboard. If you're emailing and messaging on your phone, you can now access your meeting links, snippets, documents and quotes right within any app you choose to use. The keyboard is easy to enable and hugely powerful.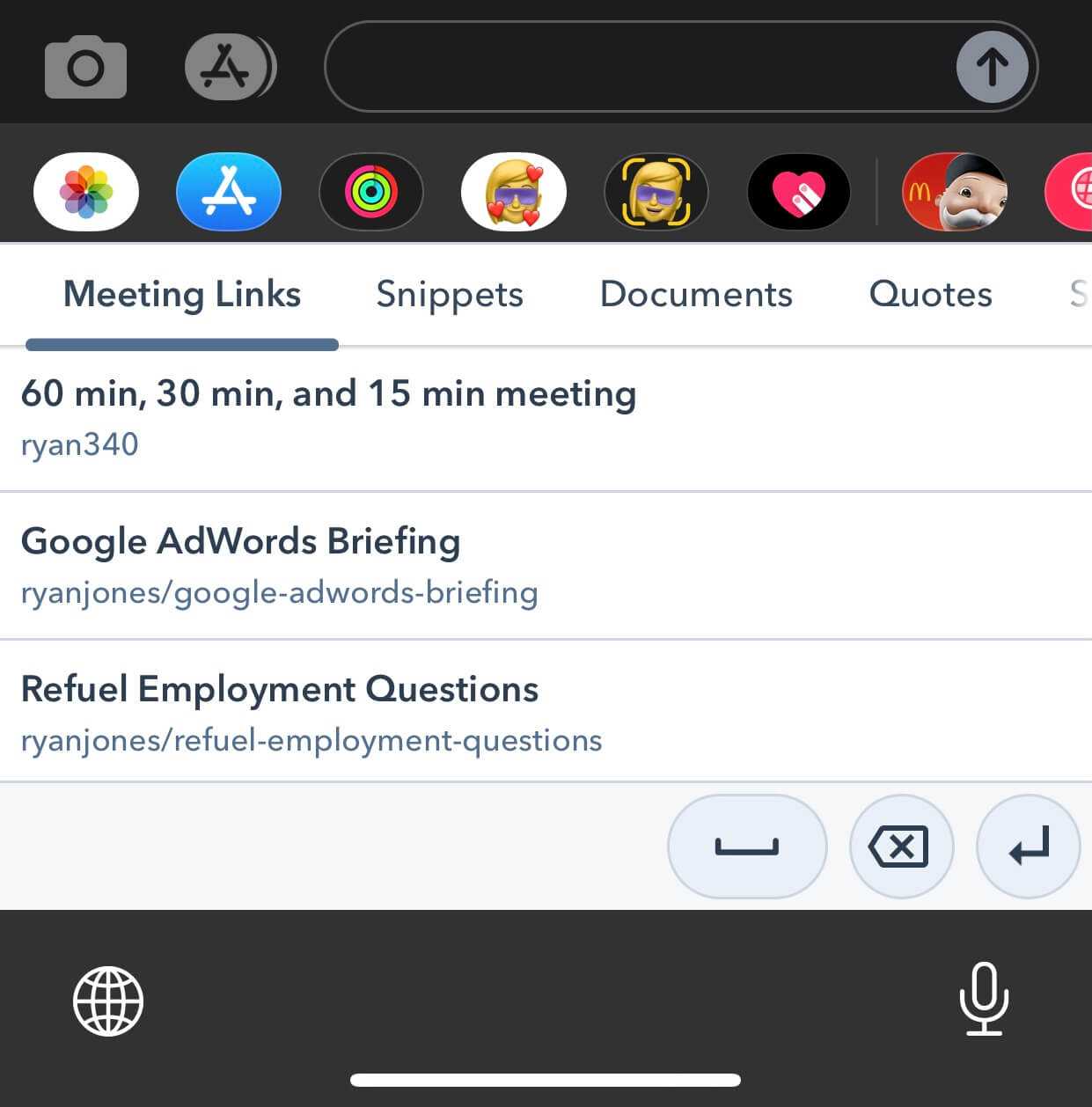 The robots are coming
Artificial intelligence has been coming for us for years. Skynet is not far away. But in the meantime, AI is here to help. The new AI-powered features in Sales Hub are designed to help you work better, faster and easier.
And the rest
All the usual suspects. Better reporting, better tools, easier to use, etc. All the things you'd expect from a new release. But combine the new Custom Objects with the updated Sales Hub, and you have virtually unlimited opportunities.
Marketing Contacts
HubSpot's CRM is excellent. You can store as many contacts as you need. They say over 1M, but they recently released a case study on their own use which revealed they have 21.2M contact records and 7.9M company records in their CRM.
But there was a problem. The CRM was (is) free, but as soon as you added Marketing Hub, you had to pay for each contact in the database. So if you had 8000 customers in your CRM, but only wanted to market to 2000, you had to pay for 8000. This was a bit confusing when HubSpot told you that you could store as many contacts as you like, free of charge.
All that has changed with the release of "Marketing Contacts", a new way of pricing contacts that was beta tested in Australia. Now you can pay for just the contacts you need to market to, tag them as marketing contacts, change the list every month, and get higher discounts on contacts as you grow.
It's a change that makes a lot of sense, and for businesses using HubSpot CRM, it can make a big difference. Short term, I think HubSpot will lose some income here. Still, it's a long term play - it makes the platform much more attractive to bigger businesses, and more affordable to smaller companies with large contact databases.
Account-Based Marketing
We're going to cover the ins and outs of Account-Based Marketing (ABM) in a future blog in detail, but it's a relatively new marketing strategy that's designed to focus personalised marketing campaigns on key target accounts, and the decision-makers within those companies.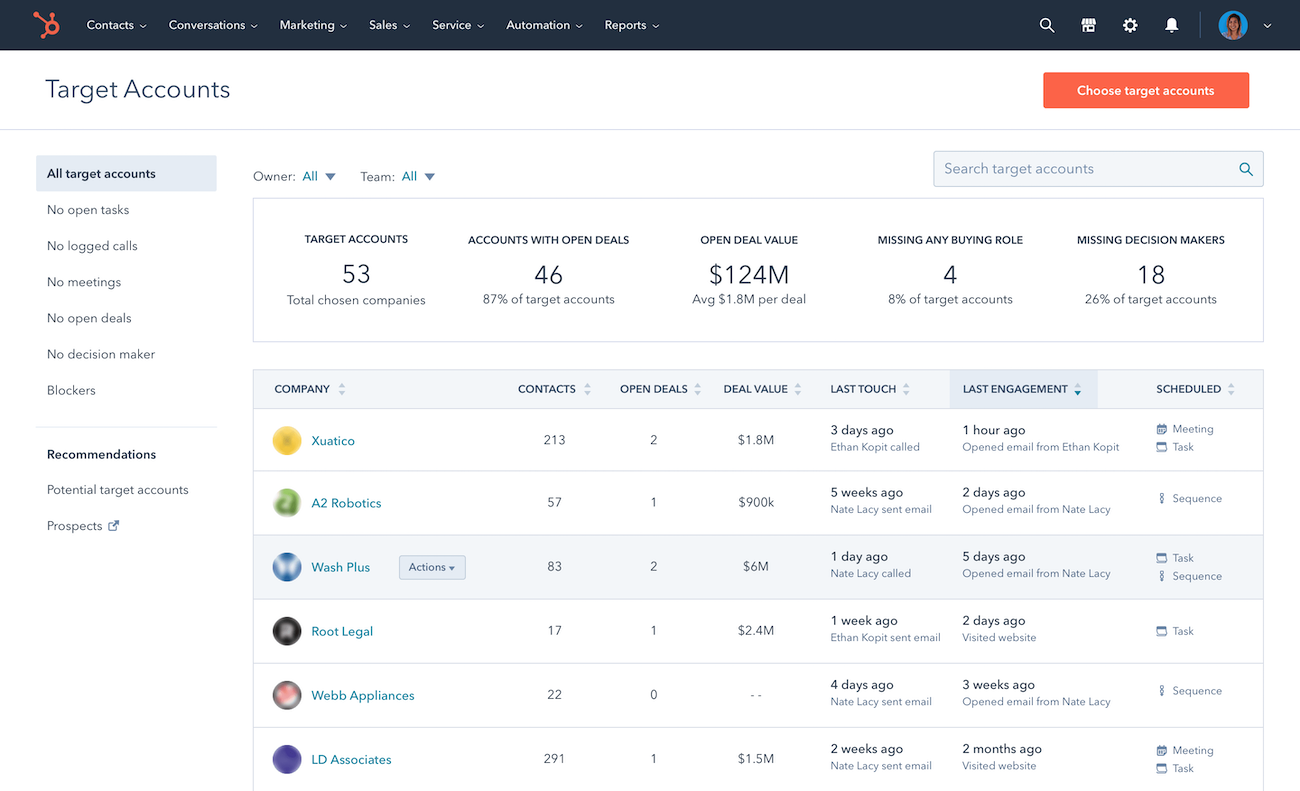 In the early days of ABM, you were essentially running marketing campaigns that simply wouldn't scale. These campaigns were directed to very few people because these people were of high value and important leads for you.
HubSpot has now unveiled a suite of ABM features and functions to help you run your Account-Based Marketing campaigns at scale. Incorporate ABM into workflows, personalise follow up and communication, link in with LinkedIn Sales Navigator for a multi-channel approach, and track it all with advanced reporting.
It can be a hugely powerful strategy that works well when executed effectively, but is still in its infancy in our part of the world. I think it's going to grow in APAC over the next couple of years as more case studies and expertise flows from the US and Europe, where it's been commonplace for the last few years.
HubSpot CMS
HubSpot has got more serious about its Content Management System, spinning it out as the new CMS Hub! HubSpot CMS has been around for a while, but there is now a stronger focus on it within HubSpot, new features, a new Enterprise tier and more.
HubSpot CMS supports dynamic content, drag and drop editing, themes, A/B testing and more out of the box. This allows marketers to do more with their website without needing to involve developers. You can even host your videos with HubSpot Video!
HubSpot CMS Enterprise adds Memberships, with the ability to restrict content behind logins and sell access. Adaptive testing lets you take split testing further, getting a test up and running in minutes while testing far more variations.
Developers aren't left out of the party, with new serverless functions allowing you to run your own custom code, plus local development.
We love CMS Hub, and our site has been powered by HubSpot CMS since we launched it way back in 2018, but these new changes make our lives much easier. Anyone on our team can make site changes quickly and easily, measure results, and run tests to improve conversion rates and our customer experience.
Yes, you can do a lot of this in other platforms (I'm looking at you WordPress), but it's a lot harder to set up, has more moving parts, and more things to break. With HubSpot, it's built into the core of the CMS for everyone to use so you can spend less time fighting your CMS, and more time getting results.
Bonus: Free landing pages!
This one is good, and I'm calling it a bonus because _technically_ it came out before Inbound. Not content with having one of the best free CRM, Marketing, Sales and Service platforms around, HubSpot have added landing pages to their free tools. This comes about a year after they added email too!
We'll do a separate blog about the new HubSpot Free plan, but this gives you an excellent opportunity to try HubSpot out with no risk. It's also a perfect opportunity for those starting out in their marketing careers to get access to a full-featured platform at no cost, that scales to the Enterprise level.
Get started with the new features
Lots of opportunities, so if you're not sure where to start, reach out! We can help you review your HubSpot portal and look at new opportunities with these updates. Just book in!