Join our team as our new Marketing Coordinator!
Melissa Banks
09 March 2023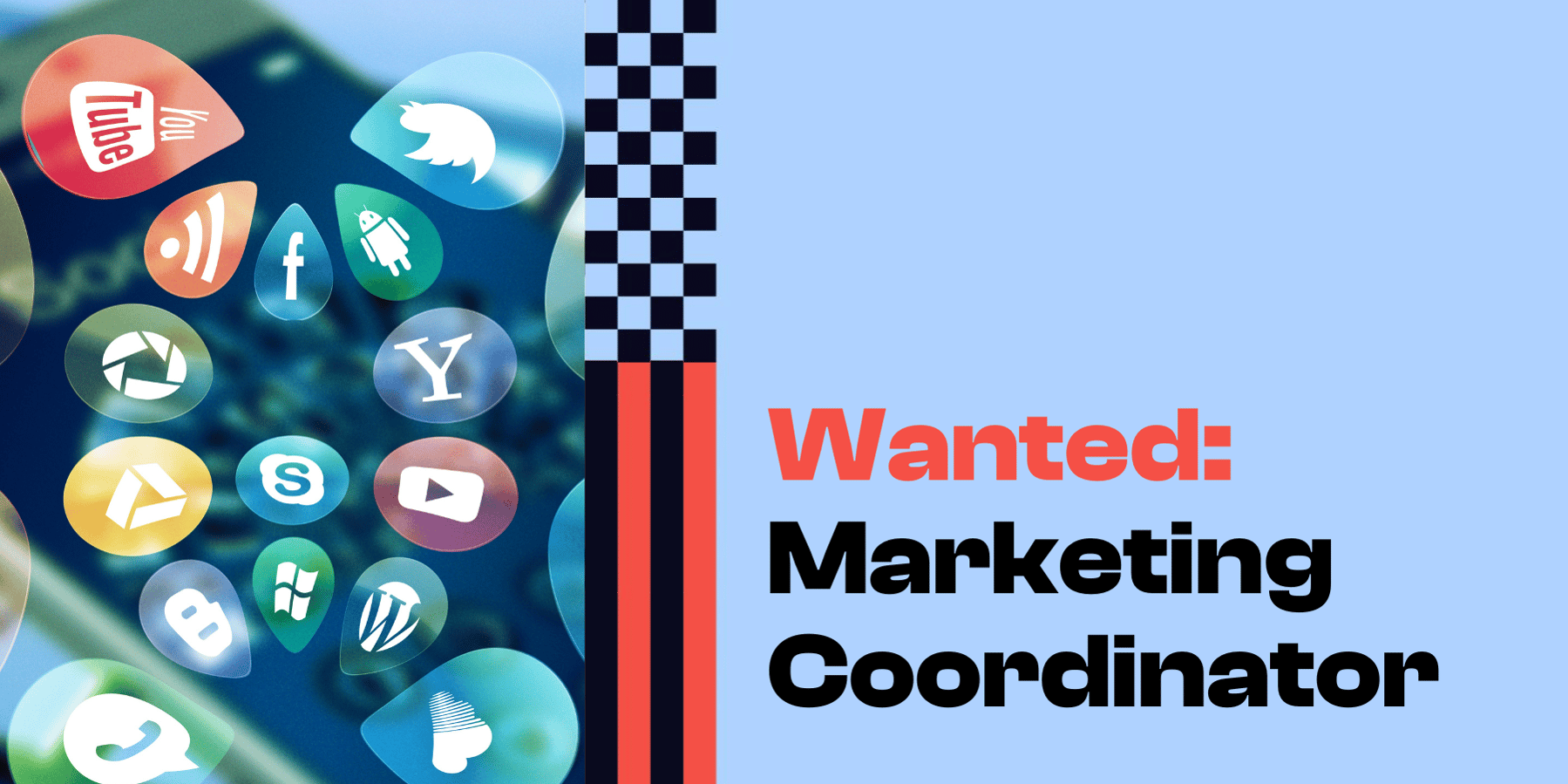 Hey you! Are you a digital marketing pro looking for a role where your voice will be heard? Do you want to be part of a team that values collaboration and innovation? Do you want to take the driver's seat marketing one of Adelaide's fastest growing businesses?
Our award-winning, fast-growing digital agency is seeking a Marketing Coordinator to join our team and accelerate their learning.
This new part-time or full-time role is designed to focus on marketing Refuel Creative, with a period of maternity leave cover working with clients while one of our team is on leave. From day one, our Marketing Coordinator will help with existing Refuel content and marketing, helping to develop new company goals and initiatives while driving new inbound leads.


What will you be doing?
The Marketing Coordinator will be responsible for driving new marketing qualified leads both within Australia and in our international markets. This will involve developing and implementing our full marketing plan, including inbound, advertising, social, content and events. You don't have to do it all yourself, but you will be responsible for making sure it happens.
You will work with our team to develop and implement paid and organic marketing strategies across all channels, including email, events, social media, and more. You'll be responsible for online advertising campaigns, social media campaigns, email marketing campaigns, website updates, inbound marketing, and liaising with clients and suppliers.
The ideal candidate will have prior experience with a wide range of marketing functions, including communications, advertising, branding, digital marketing, and social media. You must be an organised multitasker able to handle many diverse projects at once and meet tight deadlines. This is a great opportunity for an experienced marketer to gain international marketing experience and get hands-on across a range of different areas.
You will be responsible for developing and executing appropriate tactics to generate good-fit marketing qualified leads, by selecting, segmenting, and targeting markets and promoting products and services to those markets. You will provide market insights for the purpose of creating and marketing new services. You will develop, monitor, and optimise marketing campaigns within time and budget constraints.
In addition, you should have a demonstrated ability to work independently on tasks under limited supervision by deciding priorities, planning tasks, and completing projects on time. You will be responsible for scheduling and managing timeframes to deliver work on time, including delivering content to clients and actioning their feedback, where required. A high degree of attention to detail is essential, as is the ability to work in a fast-paced environment.
Your KPIs will be centered around:
Lead generation, particularly Marketing Qualified Leads.

Social media audience and engagement growth.

Increases in website traffic and conversion rates.

Increasing our reach and engagement in new markets like the US, UK and Canada.
What you'll bring:
Experience in social media content creation, scheduling and strategy.

Experience developing ad campaigns across Google, Meta, and LinkedIn.

Intermediate knowledge of Google Analytics, Tag Manager, and Search Console.

Knowledge of website content publishing (HubSpot is a plus).

Intermediate skills in Google Workspace (Gmail, Docs, Sheets).

Excellent communication skills.

A great sense of humour and a strong GIF/meme game!
For bonus points, you'll have some knowledge of:
HubSpot CRM and marketing automation systems (or equivalent).

Project Management systems (ClickUp preferred).



In return, here's what you'll get:
A team where everybody's perspective is valued.

A say in the growth and direction of the business, through our Entrepreneurial Operating System framework.

Access and training on enterprise level marketing tech.

Work across a variety of clients across a diverse range of industries, including NFPs.

The opportunity to grow your career with Refuel Creative as we grow.

Work directly with industry leading tech companies, such as HubSpot, Oktopost, BigCommerce, Cradle, Recharge, and more.

Salary and superannuation paid on time, every time.

Flexible working arrangements to help you achieve work/life balance.
So, if you're a driven and personable digital marketing pro looking for an exciting new challenge, we want to hear from you! Apply now to join the Refuel Creative team and help us build exceptional digital strategies for our clients.
How to apply?
Just click the link below to apply online quickly and easily. We will start getting back to candidates who meet the criteria above as soon as possible.
It's not enough to send us a "Dear Sir/Madam" cover letter (or no cover letter at all!). To be successful, you need to put as much effort into your application, as you'll put into the job! You'll need to demonstrate experience, and show that you've read this ad. We've put some handy tips together to get a marketing job to help you.