Connecting your phone system with HubSpot & Cradle
Ryan Jones
14 May 2021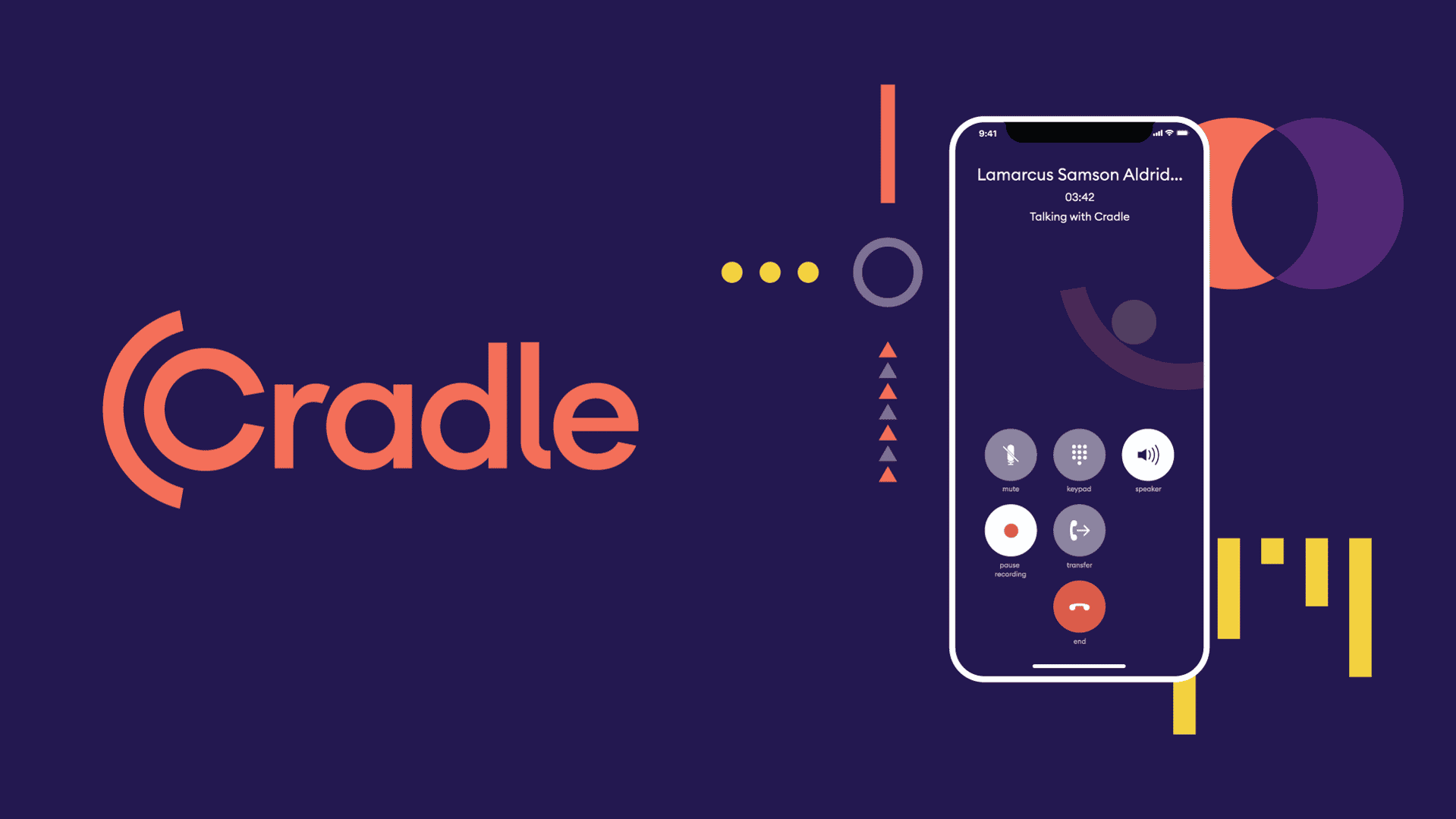 Business phone systems used to mean IT professionals, long-term contracts and heavy infrastructure investments. Many businesses invested in types of PBX phone systems that in some cases cost upwards of $10,000.
This looked like copper lines. Server rooms. Big black boxes sitting at your desk. Reception throwing calls all over the office. Phones that couldn't leave your desk. Most importantly, no visibility or records into what's happening with the phones.
It was expensive. It was clunky and a horrible experience for both the customer and businesses.
The needs of teams today have changed
Customers today are demanding higher levels of service than ever before. Your teams are looking for the flexibility to work from home or remote environments. Work is a thing we do now, not a place we go, and your infrastructure needs to support that.
The use of mobile phones is ever-increasing. Staff are more likely to use their own mobile than a clunky desk phone.
With situations such as the COVID-19 global pandemic, teams have had to rapidly move from their office desks and into their homes. In some cases at very short notice!
So how do you accommodate for an ever-changing environment alongside higher customer expectations?
The old model doesn't make any sense from a business perspective and certainly not from a financial one.
This is where the intersection of cloud technology combined with a powerful HubSpot integration comes into play.
Our philosophy as a HubSpot agency
At Refuel, when we're looking for any solution, let alone a good phone solution, we first look at integrations. After all, we've won awards for our HubSpot integration work! CRM integrations are important because they can help you automate common actions and get your data into one place.
When we look at the needs of our clients when it comes to their phones, most often what we find people need are:
The ability to enable distributed teams - answer calls from outside the main office.
Integration with a CRM, normally HubSpot.
Automatic logging and recording of calls - a huge time saver for salespeople!
Visibility of calls for reporting purposes.
Automations off the back of calls so you can automate and streamline processes.
The ability for humans to make changes to their phone system without having to call in IT support.
Simple and easy to use.
Consistent call quality.
Our philosophy has always been to provide solutions to help our customers do what they do better. We also look for ways we can improve our own customer service. The right solution can do both.
Introducing Cradle: A cloud phone system integrated with HubSpot
Ensuring we provide our clients with access to leading technology solutions is always at the forefront of what we do. So, to solve the problem around phone calls for our clients in the modern workplace, we have partnered with Cradle.
Cradle is an innovative, New Zealand based company offering an advanced cloud-based office phone system. Their phone call software offers one of the most seamless HubSpot integrations available on the market today.
Some reasons we love working with the Cradle team are:
They're a New Zealand based company, so locals on our East Island.
Their support team is based in New Zealand, and brilliant. They're quick, friendly and online during our time zones.
The Cradle HubSpot integration is seamless. We know who is calling/has called, when, and we have this logged against our contact records.
Your bills are in Australian dollars, so a huge saving in international transaction fees compared to some other companies.
They might say fish and chips funny, but the ease of use, excellent support, and market-leading HubSpot integration makes up for it.
Connecting you with your customers
Cradle allows you to use data from your calls to identify trends, streamline processes and automate admin. This data, we call this conversational data, and it's hugely valuable in improving your customer experience. It even funnels into HubSpot's new call reporting, helping you understand how your team use phones.
Customers want to feel like they've been heard by your business and had their questions answered.
Businesses want to be able to improve response times and build better customer relationships.
By combining HubSpot with your phone system, we are able to use some pretty cool features to connect with your customers. The combination of your single view of customer and data on every call provides some powerful opportunities.
Some of these include:
Contact-owner routing - automatically direct incoming calls to their account manager.
Automatic call logging & recordings on the contact record - no more hunting for data.
Cross-object reporting - build custom reports using Cradle call data against other HubSpot data points (like deals!).
Click-to-call from the HubSpot contact record
Contact sync - see your HubSpot contacts in the Cradle app so you don't have to hunt for their number.
Automations off the back of calls
What does this mean for your business?
For Sales this means reps can automatically log their calls against their prospects contact record in HubSpot. A huge time saver!
Thanks to new tools in HubSpot, they can then use the conversational data to streamline touch-points along the sales process. Sales Managers can use the conversational data to identify trends and uncover selling techniques.
For salespeople, this means:
No more missed calls - answer calls on your desktop or via your mobile.
Less admin during and after calls - your post-call admin is automatically handled by Cradle.
Never forget to follow up with a lead - set automatic reminders after calls.
Automate tasks and follow-ups - anything you can do in a HubSpot Workflow you can do after a Cradle call.
Complete visibility into how the team use the phones - optimise your sales and customer support experience.
For your support team, this means support reps have faster access to information during calls. They also have better connectivity with their team for transferring calls. Support managers can have better oversight over the call flow to the business. Managers can also use conversational data to make real-time changes to call routing.
Keep your team connected anywhere
See staff availability at all times
Advanced routing functionality
Replacing your phones with Cradle
Cradle simplifies the process of making and receiving calls. You can get started with Cradle for your team in 5 minutes, and create more complex setups from there.
Being cloud-based phones, Cradle is available across both computers and mobiles. There is a simple softphone app for your Windows or Mac computer, compatible with your favourite headset. For mobile devices, there is an easy to use mobile app for iOS and Android. You can answer your Cradle calls anywhere in the world where you have an internet connection.
You will need headsets, but in this age of remote work you hopefully already have these! If you don't, Cradle can offer some great deals on high-quality Jabra wired or wireless headsets.
Cradle's HubSpot plans start at just $49.99 per user per month. Think about how much you spend on mobiles phones and phone allowances, let alone expensive legacy phone systems. This new cloud-based phone system can save you a fortune in time and money.
Get Refuel to help you get started with Cradle with Refuel
We are our own best case study with Cradle. Not only are we Silver Cradle partners, but we have been using Cradle ourselves. When you call the Refuel team on 1300 699 742, these calls now go through Cradle. We've found a tonne of value from having our calls (and caller ID for inbound calls!) connected to HubSpot.
We've tried many cloud-based PBX phone systems and Cradle is a keeper.
If you're curious to learn more about cloud-based phone systems like Cradle or want to try it out, we're offering an exclusive 14-day extended trial.
You can book a free call to explore Cradle with us and see how we use it or sign up for the free 14-day extended trial today.