Search engine optimisation, commonly shortened to SEO, is the process of ensuring that your website appears as high as possible in search results. This is accomplished through careful curation of quality content and purposeful improvements to a website to appeal to Google's (and other search engines) algorithm.
Once a site is fully optimised, it appears higher on the search engine results. This increases the chances of being found by new customers and improves reliability in the minds of consumers.
When it comes to the process of actually optimising your site, there are a lot of details to be considered. Here, we will examine some quick and easy ways to begin to improve search engine rankings.
Optimise Structured Data
Structured data is simply data that has been organised. Organised data plays an important role in SEO strategies, as better structure helps search engines to understand the content of a web page.
As a search engine crawls a site, it compiles and saves data. This then categorises your site's information to show to relevant users (i.e. potential customers). If the data is structured, search engines can better understand the content and what it is relevant to. This makes it more likely that your site will be considered reliable and displayed towards the top of a search results page.
The benefits of structured data go beyond SEO as well. Structuring your data creates a better user experience, improves your website rankings, and can help drive more traffic to your site.
Fix 404 Errors
A 404 error occurs when your website can't find the page a user is trying to access. If you have altered your site or changed your web page, it is possible your site may contain 404 errors. These errors often turn people off from continuing to view your site and search engines don't like them either.
Fixing 404 errors by regularly analysing your own site is a crucial part of not just search engine optimisation, but making your website easy for visitors to use. Optimise Existing Pages
New content isn't the only thing you should put your energy into. If you have content on your site that you love, and you haven't yet optimised, now is the time.
For example, blog posts can be rewritten to include keywords that show relevance and authority, which will increase search rankings in the long term. This is one of the easiest SEO practices and does wonders to improve your search engine rankings.
The fastest way to improve upon your existing content is to do some keyword research and insert keywords into existing content. You should also be conscious of improving meta descriptions and backlinks and ensure all your existing content loads properly and quickly.
Fix Local Listings
Local listings, while similar to general SEO practices, rely even more heavily on accuracy. If your site has out-of-date information, your chances of getting that valuable local business are reduced significantly.
One way to help your local listings is to ensure your 'Google My Business' details are accurate and always up to date. Make sure you've verified your listing and can make changes.
Another way to improve your local listing is to ensure your business is listed correctly. Are you an Italian restaurant but are listed as a cafe? Doing some basic work to improve how you are perceived by your community and how local search engine rankings view you can drastically improve search engine rankings.

Get Mobile-Friendly
Your site should look the same and retain functionality on both desktop and mobile devices. Lots of business is still done on a desktop, but the popularity of mobile devices is increasing exponentially, making it crucial to have a mobile-friendly site. This means making sure your site looks good, loads properly, and is easy to use via a mobile device.
Link building
Link building may seem like a complicated concept, but getting started is much easier than you think. A super simple way to start link building, and specifically backlink building, is to create content on multiple channels then link that content on each channel. For example, if you write a blog post about a particular subject, you could then create a video on that subject. Posting the video on social media channels, which includes links to your site, creates backlinks to your site.
Take advantage of Low-Hanging Keyword Fruit
Use keyword tools to research search terms that are relevant to your organisation. This will help search engines better categorise your organisation, thereby encouraging them to rank you higher. Often companies are not taking advantage of the easy to use but very important keywords that ensure the site gets seen.
When you are using target keywords, you should also be mindful of how competitive a keyword is. If you use a keyword that is oversaturated you are less likely to be seen. Finding the right keywords and using them correctly is one of the easiest ways to improve your SEO. The SEO tools we have covered on the blog previously can tell you how competitive each search term is.
Remove Duplicate Content
Duplicate content (content that appears more than once on a site) causes search engine crawling issues.
When a search engine crawls the web and discovers duplicate content, it will not be able to tell which version it should include when indexing. The search engine can't tell which version is most trustworthy, and as a result, cannot determine which to rank for search engine results.
If a search engine cannot decide what to rank, they will either rank the wrong content or won't rank it at all. Ensuring your content is only in one place is key to ensuring the best search engine optimisation.
Increase Site Speed
Page loading speed has become an incredibly important factor in determining how long a consumer will stay on your site and how highly ranked your site will be.
Loading time depends greatly upon the hosting provider you choose for your site. To avoid this, find a host that is at the top end of your budget. It may be frustrating to spend more money but in the eyes of consumers, and of search engines, a fast site is always preferable.
In addition to improving SEO, improved site speed also improves dwell time and bounce rate, keeping customers on your site longer and increasing the chances of making a sale.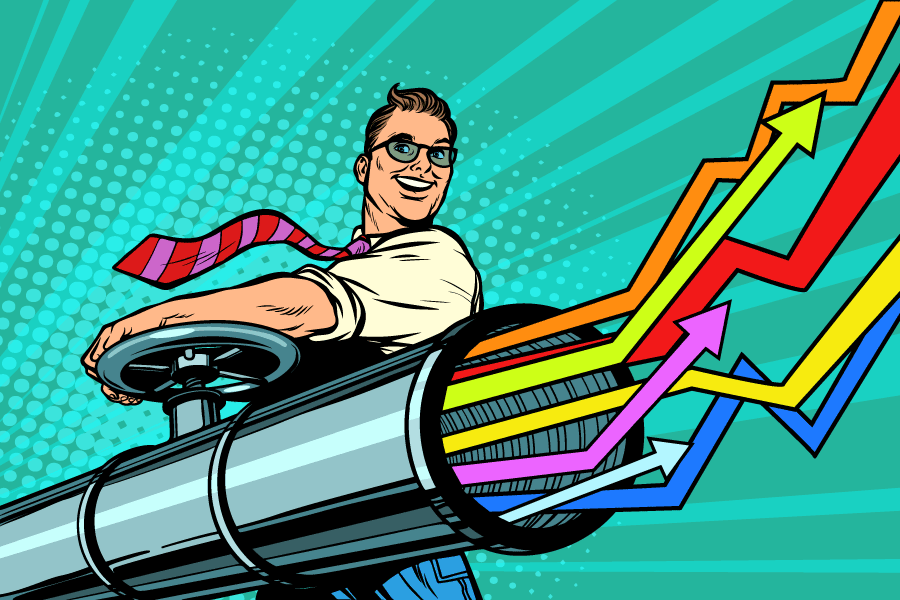 Optimise Internal Anchor Text
Anchor text is a clickable link that appears as text, like this one: anchor text. Some ways to ensure your anchor text is optimised include ensuring anchor text is short and to the point, that the link actually works and that the link itself is relevant to the content and keyword density.
This last point refers to how often the same text is used as anchor text for links. Essentially, keywords used too frequently lose their authority and decrease SEO.
Do you have some SEO tips for us?
Know any other SEO quick wins to add to the list? Tell us in the comments below.
If these quick wins leave you with more questions, schedule a meeting with one of our SEO specialists now! The team at Refuel Creative is ready to help you get started improving your organisation today!