7 free Google SEO tools to boost your search rankings
Ryan Jones
22 August 2019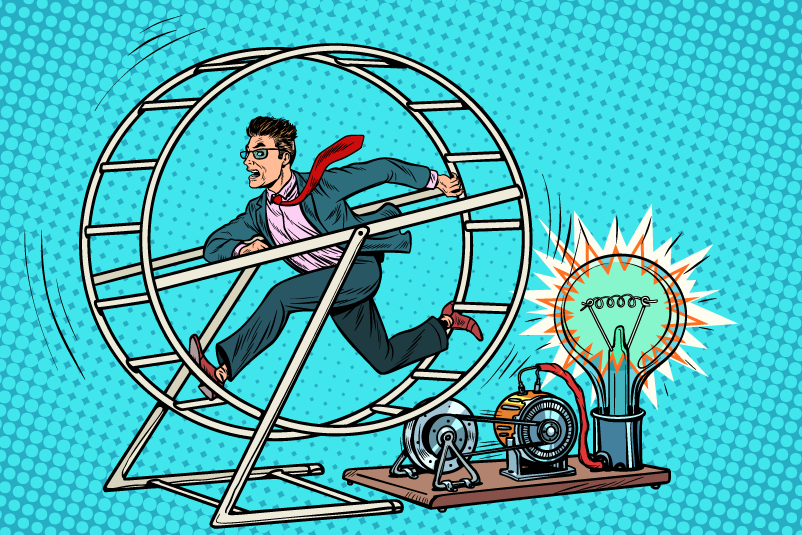 There's no way around it: SEO is the most cost-effective way of promoting your business. And unlike other methods, SEO keeps bringing in results a long time after you've set up your website.
Now, the trick is in getting there. Appearing on the first page of Google search results isn't an easy feat.
Fortunately, there are a few free SEO tools you can use to help you. Primarily, Google's SEO software tools. They're a force to be reckoned with, and if you want to succeed with Google search optimisation, you don't have to look any further from them.
In this list, we'll show you all the Google SEO Optimization tools you can use to rank first in search.
Let's go!
1. Google Analytics
Measure your success and understand your customers
If you can track it, you can improve it. That's exactly why adding Google Analytics to your site should be the first thing you do if you want to boost your search rankings.
You can use Google Analytics to track user behaviour on your site:
Session duration (how long someone is on your site)
Pages per session (how many pages they view while on your site)
Bounce rate (how many people leave your site)
Demographic data (location of visitors)
Referring site (e.g. search results, social media, other articles)
Events and actions (e.g. clicks, behaviour flow from entering to exiting your website)
All in all, Google Analytics is a robust tool that gives you an overview of your site performance and user behaviour at a glance.
Finally, Google Analytics will help you measure the ROI of your marketing. In terms of SEO, pay attention to session duration, as it's directly linked to dwell time. The longer visitors stay on your site, the better will your results be. Google tracks it all.
Let's say you had a series of promoted posts on Instagram. If a lot of people visited your site after seeing them, you'll see that post as the referrer in the GA dashboard.
If you're using Google Ads, you can also integrate them with Google Analytics to understand how you're acquiring and converting customers. When you pair GA with other tools we'll mention later on, you'll become a marketing powerhouse!
There's really no end to what you can do with Google Analytics.
2. Google Search Console
Track your search engine performance
Google Search Console is one of the most important Google SEO tools for boosting your search rankings.
The search console will show you how your pages are performing in search results pages.
You'll also see the status of your indexed pages. You can even submit your sitemap (a list of all the pages on your site) to speed up the process of crawling and indexing.
If there are any errors (faulty redirects, elements that don't load, etc.), you'll be notified in the search console.
This feature is becoming more and more important as the folks at Google constantly change the ranking algorithms. Webmasters have often experienced ranking drops without understanding why.
With Google Search Console, you'll know exactly what's happening.
Consequently, if you've updated or changed your content, you can request Google crawl and index your pages again. Doing this ensures those changes are reflected in your rankings.
If Google encounters any problems on your website, you'll be notified as well. Additionally, you'll be able to review the state of your backlinks and remove any unwanted ones (i.e. spammy links).
If you have issues with certain search features like AMP (accelerated mobile pages) or mobile usability, you'll be able to troubleshoot them through the search console.
Perhaps the most important function of Google Search Console is performance.

In the brand new console, you'll be able to see your site and pages' search performance:
Traffic
Traffic sources
Keywords and search queries
Locations
You'll see how many people find you by searching for certain keywords, and which other keywords you're appearing for.
If you want to make sure you're reaching your target demographic, you can review the location section.
So if you want to improve or just track your search rankings, Google Search Console is the first place you should turn to.
3. Google Trends
Stay relevant
Google Trends is Google's tool for analysing the popularity of specific search queries.
Whenever something is particularly interesting, and people start looking it up more often, Google Trends takes note.
However, Google Trends isn't just a tool for statisticians. It's a handy keyword research tool to have in your search engine optimisation arsenal.
Let's say you were interested in "email marketing software."
You can enter the query in Google Trends, and it will show you the interest (search volume) for that query over time.
You can look up the popularity of results on:
Google Search
Image Search
News Search
Google Shopping
YouTube

You'll also see interests by subregion of the country you're looking up for that particular search query, as well as related topics and queries.
If you want to compare two search terms, you can!
Finally, you can successfully use Google Trends to:
Evaluate the performance of your keywords over time
Use it to understand the general context of a query
Make better decisions based on the provided data - great for content marketing!
And just like every other Google tool, it's completely free!
4. Google Keyword Planner
Find the right keywords
Google Keyword Planner is used by everyone; from new SEOs to experts at search engine optimisation. It's the best source of what works on Google.
While it's primarily made for people who run Google Ads, you can use it even if you want to get organic (free) results.
The most important thing that Google Keyword Planner provides is the ability to see the search volume of particular queries. You'll know exactly how many people are looking for a specific keyword every month, which definitely beats going in blind.
You can assess the competition and validate the keywords you want to use. And after entering the seed keyword, you'll get other related keyword suggestions to pepper up your SEO strategy.
Additionally, you'll see the level of competition for each keyword.
Keep in mind that the competition is calculated based on advertisers, so it may not be applicable for organic SEO. However, it'll give you a good ballpark range.
Google Keyword Planner also gives you plenty of filters to improve the accuracy of your results:
Location
Language
Search networks
Keyword text
Average monthly searches
And much more.
And when you've got your list of keywords, you can also run them by Google Trends to see if they'll be useful in the long run.
All in all, if you're looking to boost your search rankings, look no further than Google Keyword Planner.
5. Google SEO Starter Guide
Learn everything you need to know about SEO
When it comes to SEO, there's no better source than Google.
Fortunately, they've published the Google SEO Starter Guide to help you start improving your site. It covers all the basics and even gives some best practice tips.
The guide covers some of the most important things:
Managing site appearance
Organising sites
Optimising content and images
Optimising for mobile
Analysing search performance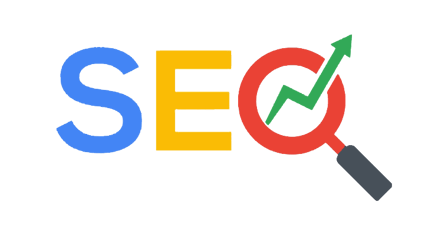 The Starter Guide has been updated in January after seven years. So it's safe to say it's full of fresh advice on what you should do and what you should avoid if you want to boost your rankings.
6. Google Incognito Mode
See the world with fresh eyes
Your search results don't look like ours.
Why?
It uses your browsing history, search history, and your behaviour to give you the best possible results. However, that makes it biased. Because Google personalises each SERP (search results page) for each searcher.
And just because you are seeing your site on the first page doesn't mean the result is universal.
Additionally, the suggestions you get on search results pages are unique to you, leading you to miss out on a lot of useful suggestions.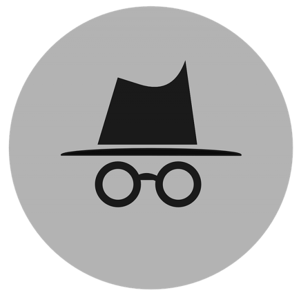 When you go incognito, you get the clearest possible version of search results.
If you also want to attract customers from locations different to yours, it's a good idea to change your search location, as well. Google doesn't have your browser history, it doesn't know how you behave… You're a tabula rasa.
All you need to do to get started is click "New incognito window" and get a pair of spy sunglasses!
Bonus Tools
The following tools aren't going to improve your site's search engine visibility, but they will improve user experience and your analytics.
7. Google Tag Manager
Track your efforts
Google Tag Manager won't improve your search presence per se, but it'll help you track your ads, Flash, video apps and much more.
What you'll be really doing is adding a tracking pixel to your website.
The Google Tag pixel will collect data you need to understand your visitors. The tag you add to your site will also share data with other apps you want to use, such as Google Analytics.
However, make sure you get professional help with installing it as there is a learning curve to Google Tag Manager.
Once you've set the tag manager up, you'll be ready to retarget, monitor and get great ROI!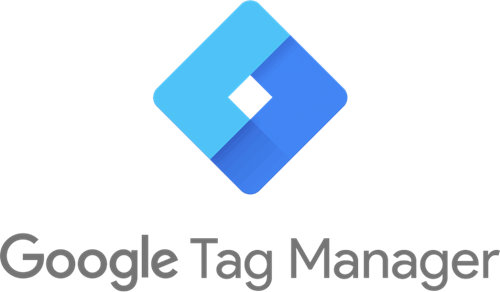 What about Bing and Yahoo?
Search Engine Optimization isn't just about Google. But these free tools will work with Google and other search engines:
Google Analytics shows your traffic from Bing, Yahoo and other search engines.
Google Trends and Google Keyword Planner are still a good start for your keyword research.
Google Tag Manager lets you add Bing Ads conversion tracking.
These free Google SEO tools give you a great head start on your search engine optimization efforts for all search engines!
I'm ready to take my Search Engine Optimisation to the next level
Ready to upgrade from free SEO tools and get some expert help? That's where we come in.
Enter your details below for a free technical SEO audit.
Once you've fixed your technical SEO issues, book an exploratory call to discuss how our SEO audits can help you increase your search rankings.