What Is A Content Management System (CMS)?
Posted by Ryan Jones on Jan 10, 2020. Reading time: 12 mins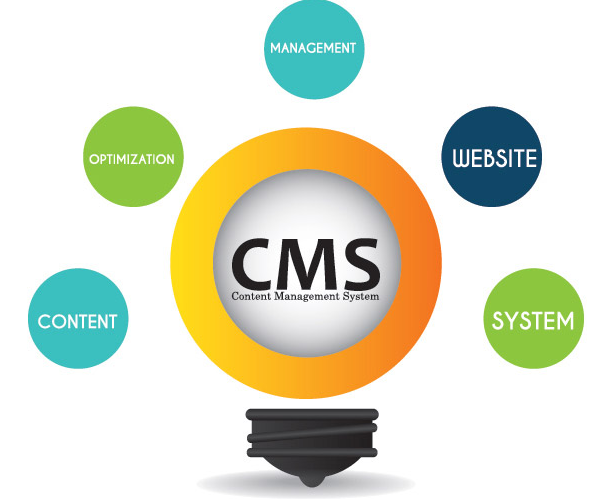 Do you know how your web content is delivered to the world?
Chances are, you're using a content management system (CMS) without even knowing it! Most modern website development platforms are CMS' or have CMS capabilities that allow you to control what the outside world sees on your site.
Anyone can learn the ropes of a CMS and put their content out into the world. This is why there are some very weird websites on the internet. Content Management Systems are fast, effective and cheap to run. They allow for collaboration and can be updated by anyone within a business without relying on a web developer.
Your site content is related to the technical aspects of web development, but they are relatively separate things.
Content refers more to things like blog posts, images, videos, text, web pages and offers. These things are impermanent; they can be altered and updated to change with your business.
Not all Content Management Systems are a good fit for your needs, and it's important to be selective about which one you choose. If you already have a site, you're probably using a CMS, but we don't blame you if you didn't know that. Luckily, you have digital marketing agencies like ours to explain it all for you.
What Exactly Is A CMS?
A CMS allows you to upload, delete, re-organise, re-jig, re-write, re-design and review your website whenever you want. You don't need to know how to code unless you want to do anything complicated with your website. Most CMS start off with a basic template which you can change to suit your preferences in their template store.
There are typically free and paid options, so you don't have to break the bank, but there are pros and cons to this. Often free options can cost just as much as the paid options by the time you incorporate paid plugins, themes, hosting, security updates, and more. Your CMS will be categorised into capabilities that allow you to do different things like post blogs, write pages and edit the appearance of your website.
Which CMS Should I Use?
The CMS that you choose will usually depend on what you'll be using it for.
Will you be selling a product, or generating leads? Are you building your website yourself, or getting a developer to help? Do you want your website to rank in search engines (hint: yes!)?
All quality CMS can be made to do these things, but some can do these things out of the box, or much easier than others.
Who is building your website is also a question some clients haven't asked themselves, and we pick up the pieces. A Joomla project sounds great in theory, but when you've completed it you find you have a limited pool of developers who can work on your site.
HubSpot CMS
Good for:
B2B businesses
Consulting
Not good for:
We're not just being biased because we're Gold HubSpot partners, we are also HubSpot customers. HubSpot can integrate with most web hosting platforms as it is mainly built for managing your marketing, sales and service through your website. But you may not know HubSpot also makes their own CMS.
The things you can do in HubSpot CMS are far more advanced than most other basic CMS. You can build landing pages, publishing pages, build chatbots, design your website, drop-in content, and that isn't even the half of it. It's hosted by HubSpot for you so there are no annoying software updates or patches that can interrupt your workday.
Leveraging the power of HubSpot's CRM, marketing and sales tools allows HubSpot CMS to drive personalised smart content for your visitors. Show different content to people at different stages of the sales cycle or different sized businesses. Personalise content to their business or even their name!
HubSpot is more than a CMS, but when you can get that and more, it's a no brainer. It works exceptionally well in our industry as we can facilitate most of our marketing efforts through the HubSpot software. But besides all the bells and whistles, it makes content management an almost flawless process.
Our own website is built on HubSpot, and we haven't looked back.
WordPress
Great for:
Service-based businesses
Bloggers/writers
Sole traders
Not-for-profits
eCommerce
SEO focused businesses
WordPress is a very popular, versatile CMS and powers millions of websites across the globe thanks to its user-friendly interface and strong developer support. Some of the world's biggest companies use WordPress, and it can be optimised for almost any amount of traffic.
You can start using it for free to get used to the platform, but it's common to use paid, premium plugins and WordPress themes to get your website or blog looking its best.
You can start by choosing your template and then add photos, pages and colour schemes until you get it to the desired level of awesomeness. For extra features like forms, call-to-actions and more advanced design elements, you can simply download plugins. Don't fall into the trap of installing too many plugins on your WordPress website, though, they can slow down your site!
You can embed media and insert photos onto any page and use site builder themes like Divi to customise the way your page is organised. We recommend using a quality site builder. It allows you to implement drag and drop building, visual editing and more, making it much easier to update your website content.
You can also use HTML and code to add or change any elements that you see fit if you're at that skill level. However, you can build stunning sites without it.
Thousands of small businesses host their website on WordPress, and the vast majority of our clients are WordPress users.
Compared with some of the Software as a Service CMS we've included in this comparison though, WordPress is more vulnerable to security issues. Your website must be frequently updated to ensure your customer details aren't stolen, and your site isn't spammed.
You will also need to find somewhere to host your website. Refuel Creative make WordPress as simple as the other Software as a Service options with our Managed WordPress Hosting service.
Wix
Good for:
Personalities
Businesses/companies
People building their own website
Wix is a super simple CMS designed to make it easier for non-web developers to build attractive and informative websites.
The Wix Editor is drag and drop, which makes designing websites a piece of cake as well as over 500 templates if you're too lazy to stray from the original design. You can easily add scroll effects and media galleries and have access to unlimited fonts which are not usually inclusive with free CMS software.
Other than making it look nice, it's easy to add pages and posts and organise your menus to make it easy for people to find your info.
Squarespace
(Yes, they had Keanu Reeves in their ad)
Great for:
Portfolios
Businesses
People building their own website
Squarespace is the perfect tool for people on the go who are concerned with the aesthetics of their website. Don't get me wrong, its a very functional CMS with a fantastic drag and drop editor and easy editing, but it's definitely made for 'pretty' sites. The templates are ultra-modern, and even the basic ones are pretty flexible when it comes to style editing.
Like most CMS, you can add your content and mould your site to fit your needs through the CMA. They have an easy to use and well-categorised backend that allows for super-easy editing and is one of my personal favourite platforms for building sites.
What about other Content Management Systems?
There are thousands of content management systems on the market now, and they generally fit into one of two categories.
SaaS Content Management Systems
Software as a Service (SaaS) Content Management Systems, like HubSpot CMS, Wix and Squarespace, allow you to focus on building your website. They host your website, maintain it, provide free themes and security updates, and basic functionality. This also includes platforms like BigCommerce, Shopify, and more.
With SaaS CMS, there are two key questions to ask your provider:
Can I install plugins? Since these are SaaS, you have limited permissions to modify the code. So make sure the CMS either has all the functionality you need, or some kind of plugin/extensions library so you can add extra functionality. CMS like HubSpot and BigCommerce have thought of this now and offer more advanced developer options.
Where is my data stored? You should always know where your data is stored, even if it's not that important to you. Closer to your customers is better, so we use Australian hosting for Australian clients. Some SaaS CMS is only hosted in the US, others offer Singapore due to lower costs of hosting compared to Australia.
Hosted Content Management Systems
These are content management systems that are often open-source, so free. This includes platforms like Drupal, Joomla, Craft CMS, and more. Before you look at these other platforms, consider a couple of points:
Who will be your website builder? If you pick a CMS with limited developer support, you might be stuck with the people who initially built your website. The less popular the CMS is, the more likely this will be the case.
How well supported is the CMS? If it's not well supported, rather than buying themes and plugins, you'll need to develop your own custom code, which costs considerably more money. You'll also need to maintain that code, so it's free of bugs or security issues.
Who will host your website? This is a monthly fee, just like your power or other utilities. Make sure you know who is hosting the site, and where the hosting is based.
Key Takeaways
Although we make it sound easy peasy lemon squeezy, we understand that using a CMS is not all sunshine and roses. If you're a beginner, it will take a lot of practice, Googling and YouTube tutorials to know your way around the platform. If you're tech-savvy, you should be able to pick it up pretty quickly to build basic websites, but if not, there's no shame in reaching out to us for help. We are professional explainers and can give you the advice to help you along
If you'd rather benefit from web experts, book in a free exploratory call to see what we can do for you! Our web-spert Ryan can build you a fantastic site with all the sparkly details for a one-off fee.

Written by
Ryan Jones
Ryan is the Founder & CEO of Refuel Creative. He's a HubSpot certified marketer and SEO expert.