HubSpot CMS vs WordPress: True Costs Compared
Sam Hutchinson
17 September 2021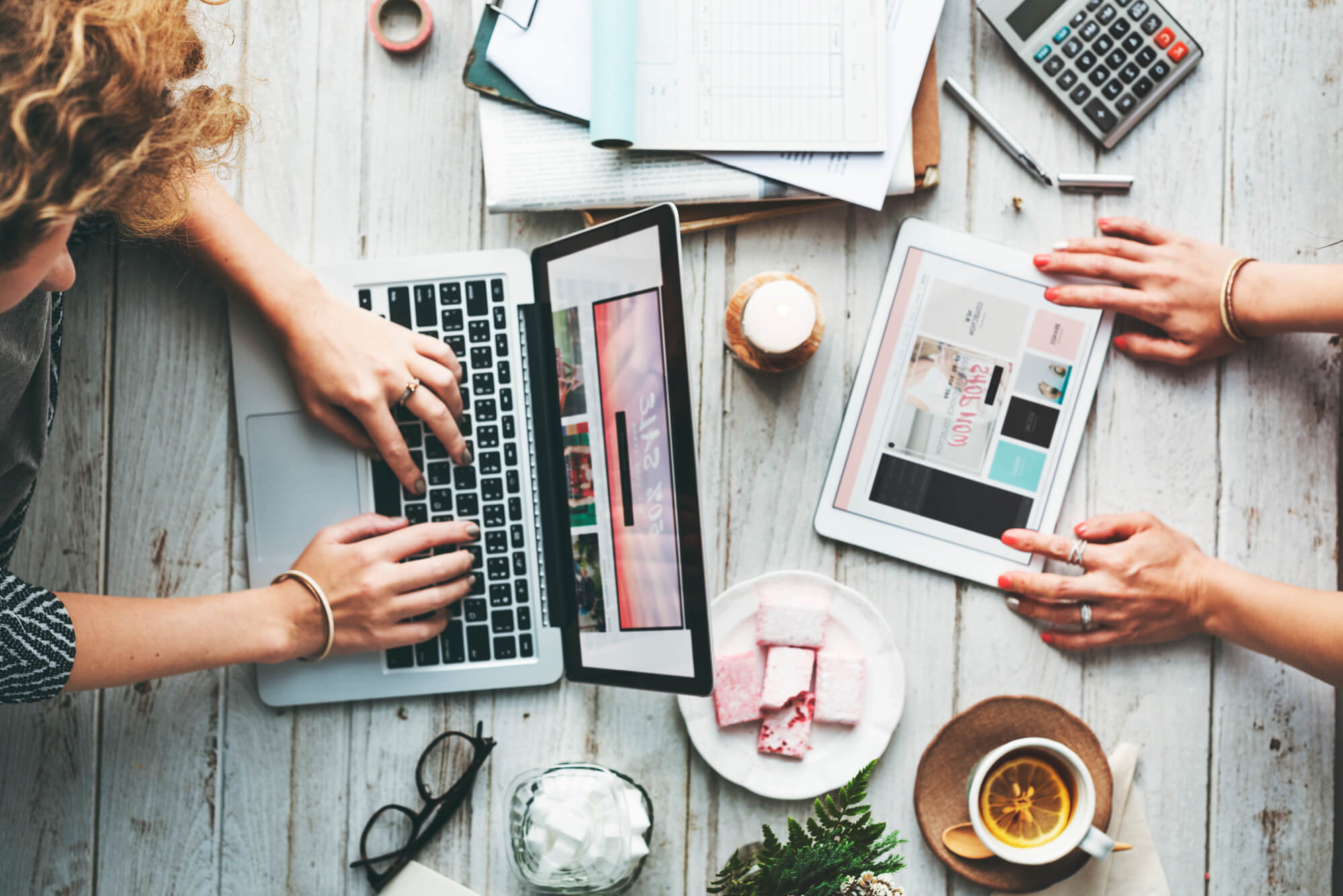 The requirements of a website have evolved over the decades since the Dot-Com Bubble of the 1990s. Back then, most websites were simple brochures made up of a homepage and a few pages of service information and contact details - essentially, these sites were just web versions of a Yellow Pages listing.
---
However, times have changed, with faster internet and better technology allowing businesses to wow audiences with engaging websites. In the 2020s, you need more than just a website with a few pages, you need a website that's going to actively make you money, drive sales, and be easy to update when necessary.
While it's never been easier to make a website, it's also never been more difficult to choose the right platform to build your website. There are more choices of content management systems, the software that runs your website. Most modern website builders have intuitive editors that allow even the most technophobic people to build a website easily.
Some features we'd consider 'basic' on a website these days include:
Drag and drop editors - you want to be able to edit your site without having to call us, or having to learn how to be a developer.
Blogs and dynamic content - updating news, information, and developing a solid content strategy to develop search rankings.
Forms - we need to capture leads, get our contact forms filled, or even more advanced functionality like file uploads and calculations.
Video - easy hosting so that you can tell your story through more than written words and pictures.
Two platforms that are often considered more than others by businesses are HubSpot and WordPress. On the one hand, the decision may appear to be an easy one; WordPress is a free platform, whereas HubSpot requires a subscription. But it's important to know that WordPress is never a truly free platform.
Software Costs

WordPress CMS
WordPress is a popular CMS because it offers its CMS completely free of charge. This often pulls in users as it appears to be an easy way to cut some costs in the web building process.
That being said, while the WordPress CMS is indeed free of charge, there is a whole iceberg of hidden costs that you should be aware of before diving headfirst into WordPress.
While access to WordPress' basic web building tools is free, you will still need to pay for other services such as hosting. Sure, you can get cheap hosting, but this is often slow, and we need that speed for the demands of a modern visitor. Popular WordPress hosting platforms, such as WPEngine, offer basic plans that will set you back AU$46 month minimum. As your visitors increase, and the amount of storage you need increases, your costs will continue to grow.
There's no denying that WordPress has a fantastic array of plugins for your website, with over 58,000 plugins available ready to use. However, if you were to install the 24 most popular WordPress plugins on your site, this would set you back between $287.60/month and $1338.23/month. For an eCommerce site on WordPress, this is definitely not uncommon.
WordPress is an open-source platform, so making sure that your website is secure and safe for your customer data will be your own responsibility. Paying monthly security fees for a WordPress CMS can range from $16.67 to $41.67.
Regular maintenance is another area of WordPress CMS that is often overlooked. Unless your business has an internal team to carry out maintenance on your website, you will need to find someone who can carry out this duty. Cost will vary depending on the size and needs of your website, but typically this will set you back between $100 and $4500 per month.

HubSpot CMS
HubSpot's mission is to help businesses grow better. The company provides a suite of marketing tools that enable companies to create personalized customer experiences across all channels. These include but aren't limited to:
Marketing Automation – A set of automated processes for managing email marketing campaigns, landing pages, social media posts, etc.
Lead Generation - online forms where visitors can enter their contact information, live chat features, and custom smart content.
Regarding the HubSpot content management system (CMS), HubSpot have recently revamped their pricing structure to offer a new entry level pricing of $34 per month. As a result, HubSpot offers their users access to premium hosting that does not fluctuate according to page views, as well as tech support, the latest web security, and access to over 650 apps and integrations.
HubSpot CMS is an all-on-one Platform
With HubSpot CMS Hub, you can host your website, marketing, sales and service data securely in one place.
The HubSpot CMS includes many features that you would have to buy separately when using a WordPress site, such as:
Video hosting
A/B split testing
Personalized content, tailored to your visitor and their needs
SEO strategy tools
Call to action builder with tracking and automation
We'll also be able to easily a/b test web pages, implement conversational bots, and publish smart content. This results in truly meeting the needs of each buyer at their stage within the buyer journey.
With smart content, a module can display different versions of your content based on certain viewer criteria. For example, you could show different introductory copy on the homepage to a new website visitor compared to a returning visitor, or someone who has a deal in progress.
CMS Hub also includes a stunning SEO tool, in addition to on-page SEO recommendations tool that make creating optimised blogs, landing pages, and website pages a breeze. HubSpot also includes a content strategy tool that allows you to organise and plan your content so that your site is perfectly optimised for search engines.
Some of this can be achieved in WordPress, but it requires the purchase of additional software and plugins, and considerable implementation work. Although, the more plugins your WordPress site needs means more time spent managing these plugins, higher costs, and potential stresses with site maintenance and security.
In other words, if you tried to replicate the feature set and personalisation of HubSpot CMS in other content management systems, it would cost a lot more (both in time and money). These costs would either come from upfront development or buying plugins. You'd also have to log into multiple tools to update it all, costing you time.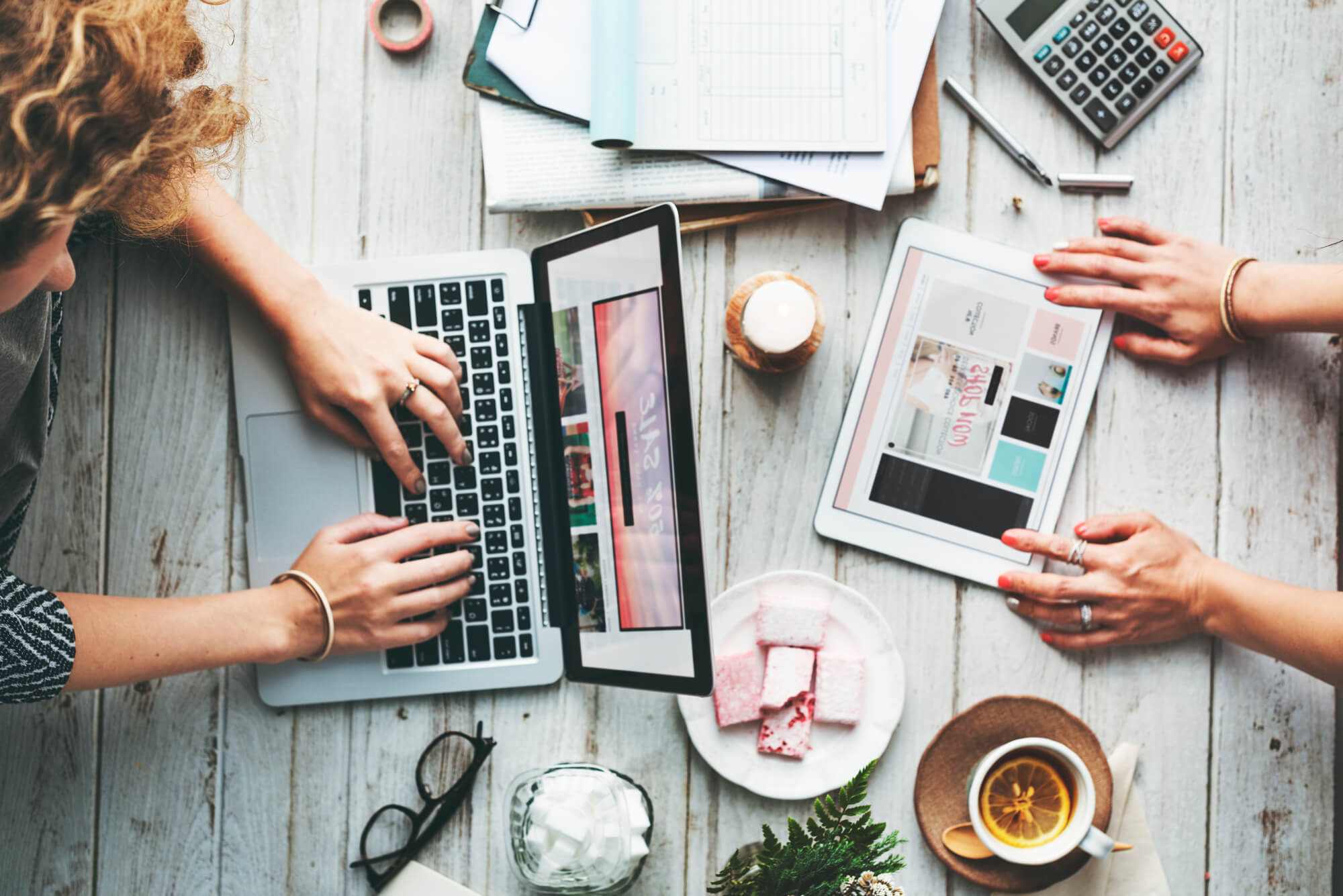 HubSpot Vs WordPress
Ultimately, when it comes to WordPress vs HubSpot, the decision will come down to your own personal preference. However, if you want a website that you will need to put little time and resources into developing and maintaining, HubSpot will certainly be the way to go.
The HubSpot CMS Hub has no hidden costs and guarantees the user will receive the following, regardless of which tier plan you choose at HubSpot:
A Fast Website
⚡
If your website takes too long to load, visitors will look elsewhere. This has become an expectation from visitors, according to Google over 53% of visitors will leave your website if it takes longer than 3 seconds to load. With HubSpot, you will receive the necessary bandwidth to ensure your online infrastructure is built for success. In addition to the necessary bandwidth, HubSpot also has speed improvements built into their platform such as 'lazy loading' that allows you to get faster load times.
A Secure Website 🔒
Not only is it important to protect your own website from virtual attacks, but it's also crucial that your customer's data is also protected. With HubSpot, you will receive top of the line security, but if choosing another platform you will need to check their security reputation.
A Reliable Website 👌
When a website goes down frequently, it doesn't only lead to missed revenue but it also leads to a lack of trust between visitors and your brand. HubSpot has an uptime of 99.999% combined with an expert tech team that is dedicated to making HubSpot hosted websites faster, more secure, and more stable.
Switching From WordPress to HubSpot
If your site is already on WordPress and you'd like to switch over to HubSpot to cut costs and take the headaches out of managing your website, Refuel Creative are here to make the switch go like clockwork.
As HubSpot Platinum Partners, we have swathes of experience in onboarding businesses to HubSpot. Learn more about our HubSpot services and how they can unleash your business here.