HubSpot CMS Starter, the new CMS for any business
Ryan Jones
05 August 2021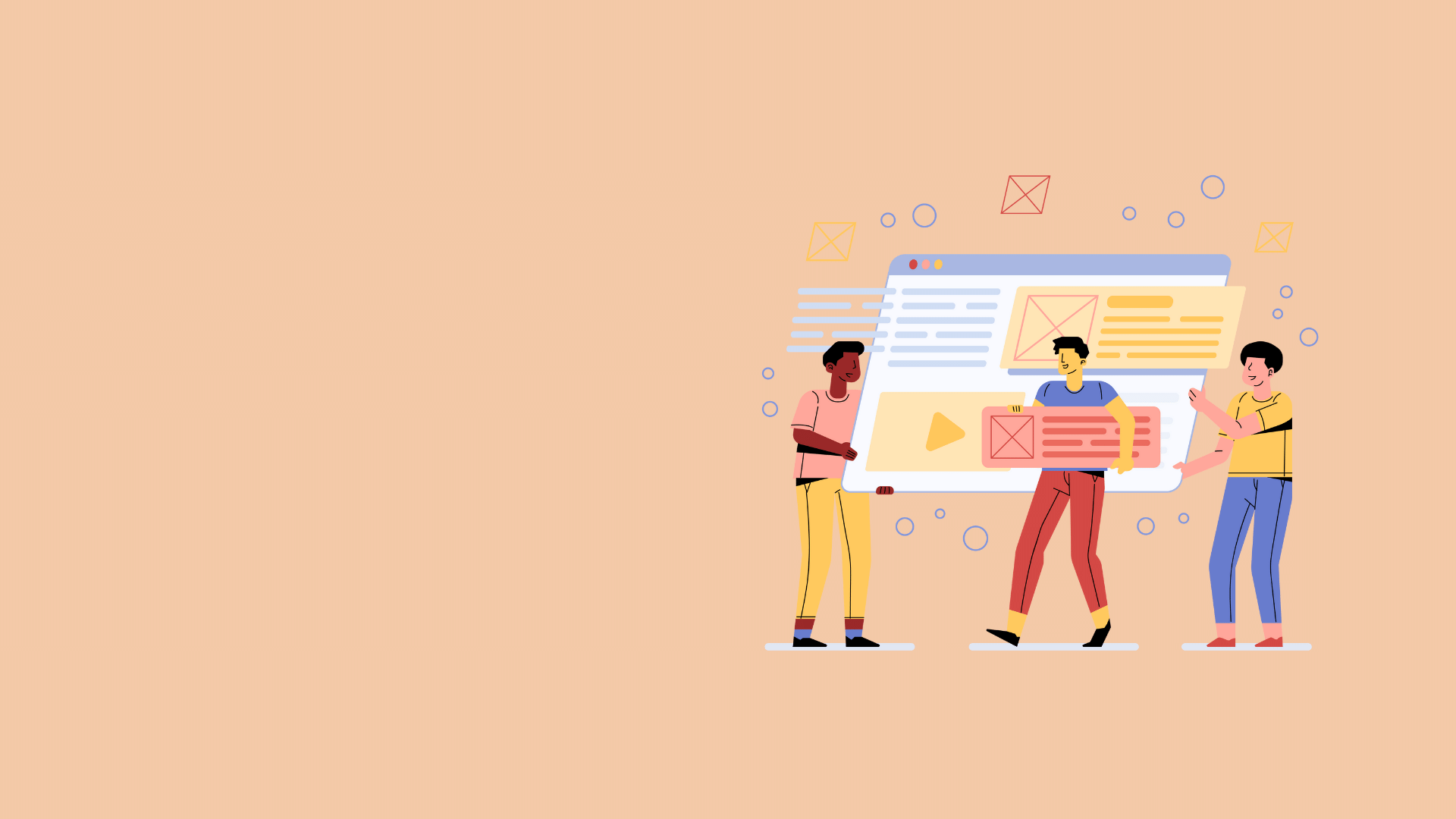 HubSpot has today launched a new entry-level tier of their CMS, CMS Hub Starter. CMS Starter allows more small businesses and not-for-profits to move to a CRM-powered website, at an unbelievable price.
The newly launched HubSpot CMS Hub Starter is a simple web content management system for growing businesses.
It is a compelling alternative to CMS like WordPress. It's totally managed for you with many premium features to get the best speed and customer experience from your website.
No marketer likes a website that requires a developer to make even the smallest change. HubSpot CMS is designed for marketers to manage their content without requiring a developer to hold their hand.
The best part of HubSpot CMS is that it leverages the power of the rest of the HubSpot platform. This includes their CRM, marketing, sales, service and operations tools. All of these features can be managed in one central location, in a familiar, easy-to-use interface.
This integration and set of features really allow you to get more from your website. It's not enough anymore in 2021 to 'just have a website'. Your website needs to benefit your business: processing sales, capturing leads, generating revenue. Your website is an investment, not a cost.
Whether you're starting from scratch, or wanting to revamp an existing website, CMS Hub Starter could be the perfect option for your business.
Looking for the short version? Here's the key things you need to know:
Hosted for you, with fast, secure servers, a content delivery network, and SSL included
No more security updates, HubSpot take care of everything
Easy drag and drop editing, no developer ticket requests
Search optimised from the outset with prompts to help you on your way
Integrated with HubSpot, whether you're on the free or Enterprise tools
Pricing starts at just $34 per month, the lowest price we've ever seen HubSpot CMS at.
Let's dive into the long version and see why we think this is a game changer.
Fast, secure, reliable websites
A traditional CMS leaves the security, speed and reliability of your website up to chance. You need an expert to make sure your website loads as fast as possible.
Why do we want a fast website? If your website doesn't load quickly, your users leave! Google also considers website speed as part of search rankings, so slow websites generally get lower search rankings.
HubSpot CMS is underpinned by a global CDN providing loading times anywhere in the world. You also get secure SSL connections and, of course, a suite of security monitoring, threat detection and firewalls. No more hacked websites!
HubSpot CMS Hub Starter takes care of the upkeep you generally need to do with a traditional CMS. No more plugin updates or security issues!
All of this ensures you can get on with what you do best -- focusing on creating an amazing customer experience.
Easily build a remarkable website
If you want to grow your business through your website, you need the right tools. You need a CMS that allows your marketers to easily make content changes, run tests, and add new content. Not everyone is lucky enough to have developers in house!
With HubSpot CMS Hub Starter, there are tools, technologies and workflows to create flexible themes for marketers to work with. Whether you develop in house, or use our HubSpot CMS Certified developers, the tools are there for a great marketing experience.
Marketers can update the look, feel and content of the website as they wish with a simple drag and drop interface. Developer input or design expertise isn't required. Themes keep this all nice and consistent, so you can maintain your brand across website pages, landing pages and blogs.
You even get multi-language content management, perfect for those targeting multiple countries.
HubSpot CMS Hub Starter gives you exactly what you need:
Themes, a theme marketplace and design manager
Drag & drop page editing
Landing pages
Blog (with unlimited posts)
Up to 15 website pages
In-page SEO recommendations
Multi-language content management
Video hosting
Live chat and email support
Website analytics reporting
Forms, including popup and embedded forms
All-in-one CRM platform
If your CMS can't talk to the rest of your marketing tools, you're limiting your website's potential. CMS Hub Starter, on the other hand, is built as part of HubSpot's CRM platform to ensure your website delivers results.
You'll get real-time customer data and discover which content resonates best with your audience. You can use this to optimise your site for customer experience and, ultimately, grow better (and faster!).
See on each contact's record who has visited each page. Create lists of customers you know are interested in different products or services. Get alerts when people you know are on your site. You can even have unlimited contacts in your CRM!
But it's not only HubSpot's CRM that's linked in with HubSpot CMS. You get integration with HubSpots marketing, sales and support tools:
Chatbots - live chat out of the box, with basic chatbots to self serve your customers
Email marketing - drag and drop email builder for newsletters and marketing updates
Facebook Messenger - bring all your customer conversions together in one place
Ad management - track your return on investment from your Facebook, Google and LinkedIn ads
All of this and much more.
Get started with HubSpot CMS Hub Starter
Maybe you can tell, but we're genuinely excited about HubSpot CMS Starter.
We've seen the CMS come leaps and bounds since we started working with HubSpot. We recently updated our own website to take advantage of the great new features added to the platform in the last 18 months.
The barrier with HubSpot CMS was always price, not technology.
These days, you can build almost any experience on HubSpot CMS, but the entry price was at least $500/month for most companies. For companies with marketing teams that could get the most out of it, that was great value.
If you tried to replicate the feature set and personalisation of HubSpot CMS in other content management systems, it would cost a lot more. You'll either be paying for upfront development or buying plugins. You'd also have to log into multiple tools to update it all, costing you time.
But now, HubSpot CMS comes in at a price point that competes against WordPress hosting, and website builders like Squarespace and Wix. All without compromising on quality.
For the first time, a business just starting out can go straight onto HubSpot. From day one, you can enjoy a completely integrated CRM, website, marketing, sales and support solution. They can have a very solid base to grow from, be supported no matter how big they grow.
It's genuine enterprise grade marketing technology for just $34/month. Incredible!
If you want to get started, book a call with our team. We're excited to help you get your website built on CMS Hub, and get your business to embrace HubSpot. Contact us today!