Turbocharge your website for free with HubSpot
Sam Hutchinson
12 July 2022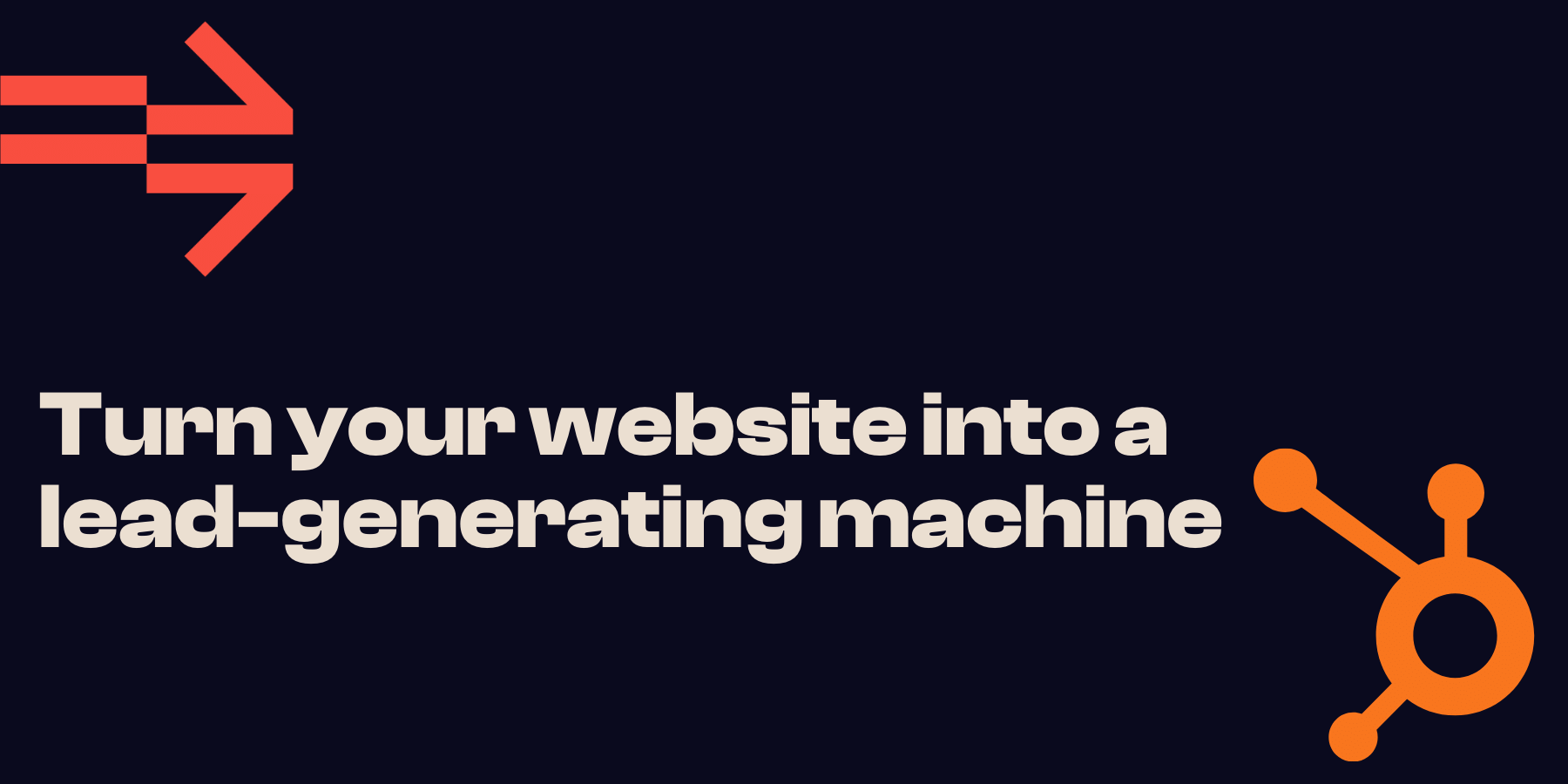 Do you need a website to get your startup project off the ground? HubSpot has introduced a new free tier to CMS Hub. With this entry level tier, you have access to their content management system.
This means more businesses than ever can learn how to incorporate their website into HubSpot's CRM Platform and grow their business.
Thinking about building a website in HubSpot? Here, we'll dive into the features of the free version, comparing it with other free website builders such as WordPress and Wix.
How much do you get for free?
This free version of HubSpot is ideal for new business owners. If you're exploring the idea of incorporating your website into a full stack of marketing and sales tools to grow your business, you need HubSpot.

Secure

A secure website protects your customer data, builds trust and keeps your website live. With HubSpot, your website is secure.
Premium hosting

Content delivery network

Standard SSL certificate

Web application firewall (WAF)

99.99% measured uptime

24/7 security and threat monitoring

Custom domains


Easy build
Not everyone has slick developer skills. With HubSpot, you can use intuitive drag and drop editors to build your website quickly and easily.
Drag & drop page editor

Mobile optimization

Design manager

Local development tools

Website themes

Built in AMP support for blogs

Asset marketplace

App marketplace

Website pages (25 page limit)

Blog


Blog import

Advanced menus

Multi-language content creation

Ability to use custom domain



Boost your business
Your website is there to generate leads, revenue and build brand awareness. With HubSpot's CRM tools, you have access to all the data you need to reach your goals.
All free tools

CRM software

Facebook Messenger

Integration

Reporting dashboards

Email marketing

Basic chat bots

Live chat

Ads management

Forms

Landing pages

Conversations inbox

Form follow up emails

List segmentation

Is HubSpot CMS for me?
Are you an entrepreneur with a slick new business idea? Do you want a platform that can support your growth into the future?

If these apply to you, then the HubSpot free account CMS is for you!

HubSpot understands the challenges faced by business founders across the world. They know that those building their first business website are focused on:
Creating a stable revenue stream

Raising brand awareness

Launching betas and experiments
The important thing to highlight about the HubSpot CMS Free Tools Tier is that it isn't a trial period of a paid tool. The free tools allow you to quickly and easily build your website so you can start generating leads. From here, you can build your brand and begin driving awareness with your custom website.

You can leverage the full CRM platform, allowing you to save time and focus on the important day-to-day requirements of running a business.

Once you've stabilised revenue and built your brand, there's an easy path to the Starter CRM Suite.
How does HubSpot's CMS compare to others?
Free website building is a competitive landscape. How does HubSpot's free CMS compare with the likes of WordPress, Squarespace and Wix?
WordPress
WordPress is one of the world's most popular website builders. The platform has a mammoth developer ecosystem and an almost endless array of plugins. If used correctly, WordPress can help businesses reach their goals and grow.

While WordPress is undoubtedly a powerful tool, it's also unwieldy for the uninitiated. Setup and maintenance can be time-consuming at best and expensive at worst. Without a developer or extensive developer experience yourself, you won't get the most out of WordPress.

Learn more about how HubSpot compares to WordPress here.
Squarespace and Wix
Squarespace and Wix are market leaders with their drag and drop editors. Both platforms allow you to quickly get a good-looking website up and running with eCommerce capabilities.
However, while both platforms allow you to get a website up and running quickly, they also don't have the tools you need to grow your business.
Additionally, Squarespace is only available on a free trial after which you'll have to pay $16 AUD per month; while the Wix free tier doesn't include online payments, limits storage and bandwidth to 500mb, and requires a 'wixsite.com' domain.
HubSpot
With HubSpot's free tier, you're getting the best of WordPress, Squarespace and Wix, without the weaknesses.
The one trade off you will have to make on the HubSpot free tier is that HubSpot branding will be present on all webpages.
TL;DR, HubSpot delivers
HubSpot's CMS Hub is built to be easy and productive. The platform has built a reputation for delivering results for businesses across the globe with marketing tools, sales tools and contact management to improve user experience.

Choose HubSpot, and you're choosing to save time and headaches with their accessible software. You'll get access to all the tools you need to build a website and grow your business; forms, live chat and kickback emails are all included.

In addition, you will get premium web hosting from the start. This means your site will always be live and this removes any technical headaches.

Similarly, HubSpot's drag and drop editor means you can build a beautiful, customisable website without a degree in web development. If you need an integration, HubSpot's app marketplace has everything you need to take your business forward.

HubSpot's reporting tools allow you to access the data of everyone that interacts with your website. This allows you to see what's working and what isn't, so you can improve your customer's experience and continue to generate more leads.

Now, you can get all of this for free with HubSpot's Free CMS Tools Tier.
Want to chat about your website
Whether you're looking to build on HubSpot, WordPress or Wix, our team is here to help etc.
As HubSpot Platinum Partners, we're here to help you get started with your HubSpot website and start generating your leads.
Learn more about our website services below: