HUG: Simplifying customer communications with Cradle & HubSpot
Rubina Carlson
11 May 2021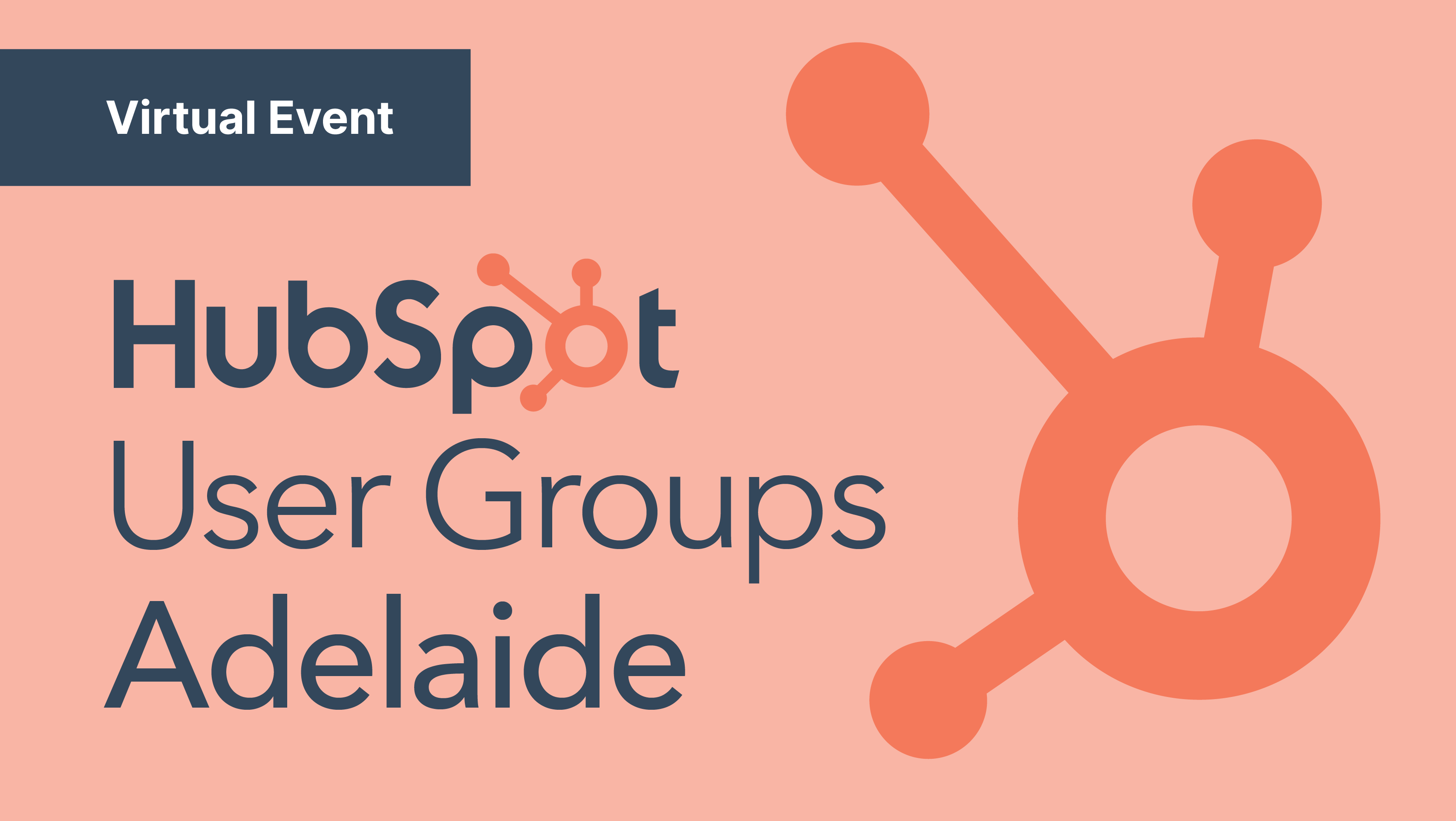 On Thursday 29th April 2021, we held our first HubSpot Users Group (HUG) event for 2021.
We invited all HUG chapter member to joins us for an online session on a topic relevant and timely to all members so we could all learn and share our experiences as a group, and with a guest presenter.
This month, we talked about new call tracking features from HubSpot, cloud phone systems and HubSpot call integrations with Platon Loukoianov, Growth Lead at Cradle.
HubSpot's recent release of Conversational Intelligence software to enterprise clients allows for phone call tracking and recording that can be uploaded to support your CRM. Since HubSpot aims to help you attract, engage and delight people in your business, these new features mean you have the ability to store data from every interaction. This means you can build stronger relationships with everyone and ultimately grow your business.
Phone calls can be daunting, but they are the best channel to communicate, as they allow us to show empathy and get the full picture. It's the best we can do in this digital age when face-to-face communication is limited.
To help lift the pressure of phone calls, Conversational Intelligence by HubSpot captures information from each customer interaction and pushes them into HubSpot via a transcription. HubSpot understands you can only manage what you measure. The information can be displayed in various formats to give you the best representation of call duration and billable time. That way, you will be armed with the information you need to feel confident in every customer interaction.
There are a few cloud phone systems that integrate with HubSpot. We took a deep dive into Cradle…
For those who aren't familiar, Cradle is a cloud phone system that does away with the clunky, deskbound phone system. Instead, it allows users to answer calls over the internet from their phone or desktop. It means all team members from across the world can work collaboratively because they can operate with/from a remote system. It also ensures a better customer service experience because team members can view all customer information as the call rings through to them. Furthermore, team members have access to call recordings and a list of all previous contacts, so they are armed with the right information during the call.
Want to try Cradle?
We have an exclusive offer as an extended trial for 2-3 weeks of Cradle for free:
Here is a break down of what we learnt:
Cradle now integrates with HubSpot to create a better experience for all with:
customer call tracking and recording,
team performance analytics,
trigger workflows in call
ability to track billable time to clients
generate tasks automatically
customer information logged with CRM at your fingertips
automation to assist with follow-ups with customers
If privacy is your concern with these new features, no need to worry, the feature can be turned off as requested at any point during the call. Be sure to let the other person on the call know that they are being recorded for training and quality purposes and that they have the option to opt out.
But what if I'm using a legacy CRM? How hard is it to switch to HubSpot + Cradle?
If you're currently on a legacy CRM, it's possible to transition to a HubSpot + Cradle system. If you already have a HubSpot subscription, Cradle can be installed with one click. From here it can take from 24hrs to 3 weeks to fully integrate data and phone numbers and ensure no information is missed in the transfer. Otherwise, if you are freshly entering the world of HubSpot, you should take the time to review all your data with a fine-tooth comb before it gets uploaded to your HubSpot. This will take time but will save you time down the track to avoid errors. From a change management perspective, it will also take time to adjust to a new system, but the HubSpot Academy has plenty of training videos for you and your team.
Would Cradle work for franchise businesses?
It was also asked whether the HubSpot + Cradle integration would be suitable for franchise businesses. Platon explained that this would depend on a case-by-case basis, depending on how much access you want contractors to have. Cradle doesn't need to be additional hardware as it can be installed on any Android or iPhone. It was mentioned that the HubSpot + Cradle integration is best suited to businesses that require streamlined shared communication as they are operating as their own business aiming to build relationships.
What if I'm not using HubSpot's Enterprise tier?
Notetaking software, Avoma, can run a sentiment analysis and break down transcription into positive moments, pain points etc. This can be transferred into HubSpot to help train new staff in how to close a deal with appropriate language based on previous data. Avoma also has the ability to record notes during meetings among other things, so it could be a worthwhile attachment to your Cradle system.
Want to join our next HUG?
Want an opportunity to ask questions to HubSpot experts directly? We're looking forward to hosting more HUGs in 2021, so join our chapter to be notified of our next event.