A small business guide to HubSpot's #Inbound18 announcements
Ryan Jones
19 September 2018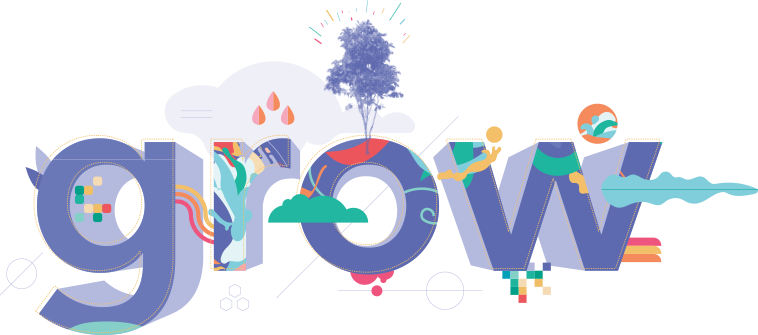 I've just spent a week in Boston at HubSpot's annual Inbound conference. Between a packed HubSpot Partner Day, and a rock star lineup of keynote speakers, HubSpot announced some amazing new offerings and features.
HubSpot Free gets an upgrade
When many people think of HubSpot, or even marketing automation in general, they think they can't afford it. That's for big companies. But you may not know that HubSpot have a very compelling free offering, supported with some minor HubSpot branding. HubSpot CRM, Marketing and Sales have been free for a while, but things just got a whole lot better.
Let's get chatting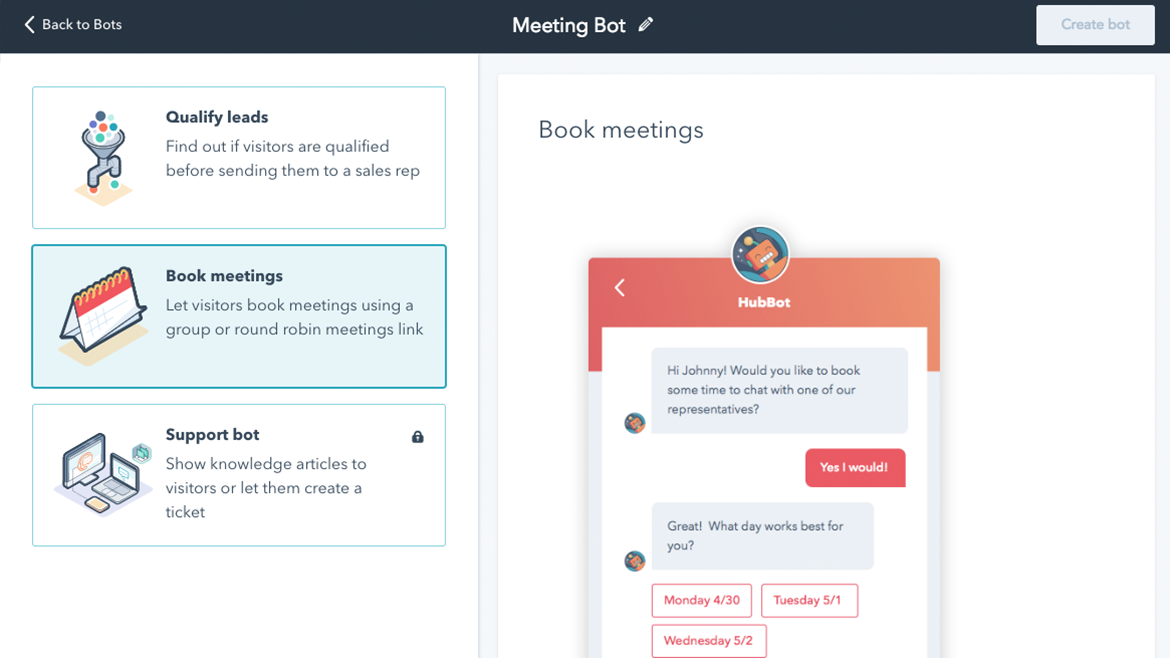 Live chat is now available free with all HubSpot free products.
But that's not all... Live chat bots are also free.
You can now have a 24/7 live chat solution for your website. Respond to your customer messages from your phone, in your email, in HubSpot, on Slack - wherever you are. Better than that though, you can use a bot to instantly connect a visitor to what they need, or connect them to a human if that's what they need.
The free version of live chat has some limitations, but it includes lead qualification, ability to book meetings with your visitor, and the ability to create support tickets. There is no custom branching logic for more complex automation flows, but for a small business just dabbling, this is a huge leap forward.
Want to see how this works? Use our live chat in the bottom of your browser, chat to the Refuel Robot, and see how our branching logic works to connect you with the right team member for your enquiry.
Meet Service Free
HubSpot introduced their new Service Hub this time last year, with a single Professional tier. But now, you can get a slimmed down version completely FREE.
Service Free is a simple set of tools to help you support your customers, completely free and integrated with HubSpot CRM.
This includes some very exciting and valuable customer service features like:
Ticketing - Your customers can create support tickets that are saved to their CRM record.
Custom support form fields - Create custom fields for your support forms so your business can get exactly the data you need when customers log a support ticket.
Live chat - Free live chat for your website, that logs the customers conversation against their CRM record.
Live chat bots - Setup an automated chat bot that can perform simple tasks like booking meetings, creating support tickets, and capturing customer data.
Team email - Many businesses have one or more central mailboxes to manage customer sales or support emails, but then don't know who answered what and when. Track all of it within HubSpot.
And more!
Marketing Free gets form automation and more
Marketing Free has been around for a while, but now it's even more awesome. What's new and awesome? Simple:
Basic form automation - Now you can automate form follow up with the forms add-on, entirely free. There are some limits with the free forms, but for a small business these are not dealbreakers.
Live chat - We've talked about it a couple of times, you know what it is, but can you tell that we're excited?!
Marketing Starter gets email
This is a big announcement HubSpot made before Inbound, but there was an extra sweetener for us at #Inbound18: reduced contact costs.
Now, if you're an avid user of MailChimp, and have a paid account or a subscriber list of more than 2000, you can get HubSpot Marketing Starter combined with the power of HubSpot CRM for not much more than the cost of a MailChimp account. AND you'll get live chat, lead ads, live chat, bots, brilliant reporting and smart lists based on contact properties in your CRM.
Introducing Starter Growth Suite
We all love discounts right? HubSpot know that, so they introduced the new Growth Suite. This means if you buy the entire suite - Marketing Starter, Sales Starter and Service Starter - they'll give you a 25% discount.
The only catch is they all have to be the same tier - so you can't get Marketing Professional, Sales Starter and Service Free, for example.
Marketing Basic goes away
HubSpot are going to phase out Marketing Basic over the next few months, which we're sad about. Why are we sad? It was the cheapest way you could get into HubSpot with their brilliant social tools, blog, landing pages and more.
If you've been considering HubSpot, but your budget doesn't stretch to Professional, make sure you get in touch with us to see how you can get Marketing Basic before it disappears forever.
What are you waiting for?
With so many features packed into HubSpot's Free tools, your organisation can get started with a leading CRM, marketing, sales and support tools with no cost and no risk.
Book a demo with Refuel today to see how you can get the most out of HubSpot.