The key trends from HubSpot's Inbound 2019 Conference
Ryan Jones
01 January 2020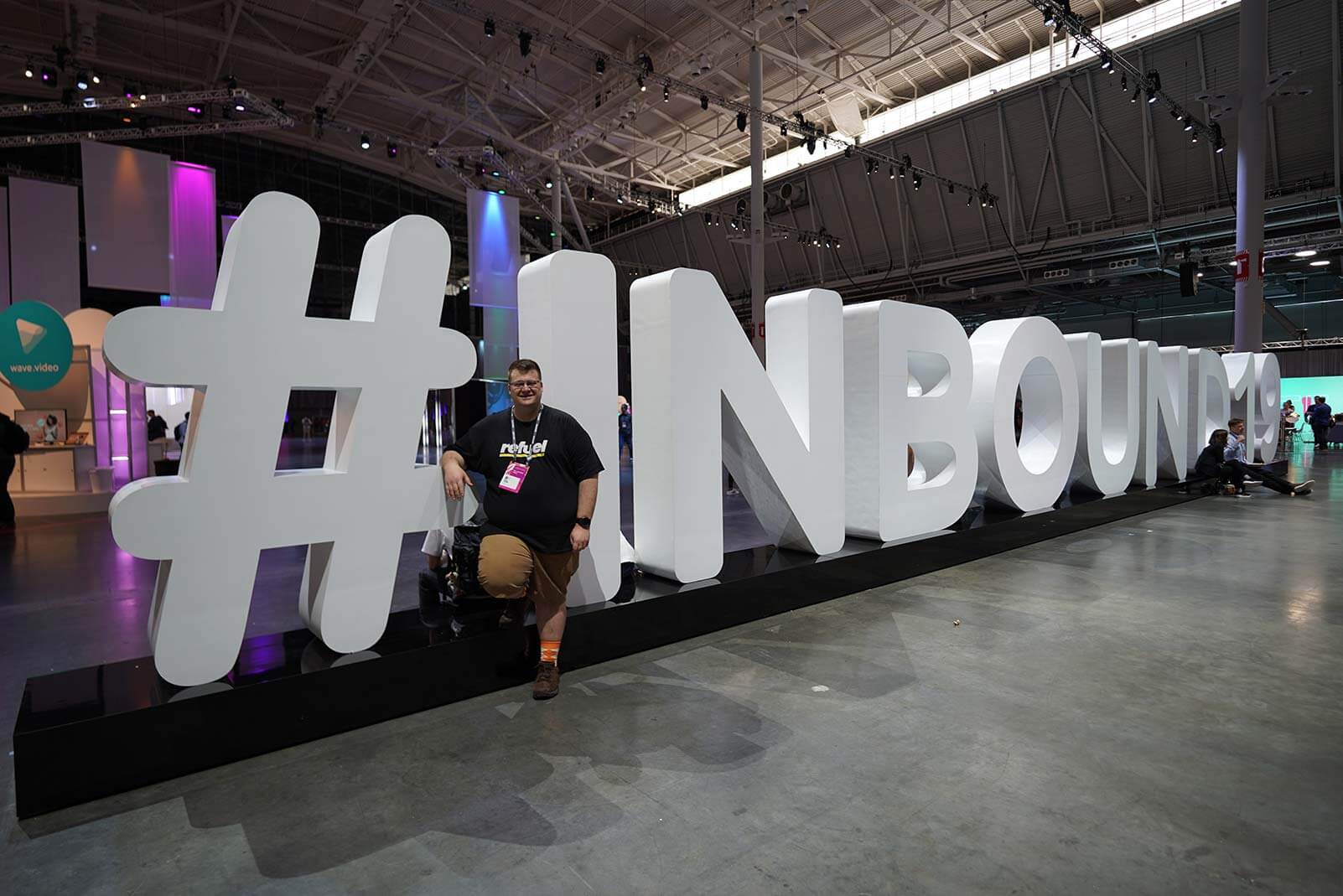 The digital marketing industry is continuously evolving. As CEO of Refuel, it's my goal to make sure that my agency keeps up with the constant advancements so we can stay ahead of the curve. It's our goal to continue to deliver our clients' an unfair advantage with the latest strategies and technologies.
As part of this, I flew over to Boston for HubSpot's annual Inbound Conference. This was my second Inbound, and I got a lot out of last year's event. Now that we are Gold HubSpot Partners, the opportunity presented itself again to visit Inbound. To see what's new at HubSpot Partner Day, and see some vendors to help with client pain points.
My experience at this year's HubSpot Inbound conference in Boston was full of revolutions, revelations and a lot of free stuff. Leaving your team for a week and a half to connect with colleagues on the other side of the world is not always the easiest feat. But, when it involves a lot of new tricks to improve our client's marketing efforts, of course, it's worth it.
Taking a trip to Fenway Park to see the Red Sox and having a couple of beers at Samuel Adams Brewery doesn't hurt either.
It was an adventure-packed week, but there were a few key points that I picked up along the way that I think are worth sharing.
Experience Disruption
Consumer behaviour has changed significantly over the last 5 years as people have become more and more aware if they're being 'sold' to. Companies have had to respond to this shift by upping their customer experience.
Not only do companies have to sell their products, but there is also an expectation that companies be incredibly convenient to get a hold of. It's not enough to offer the product, you need to provide fantastic service while doing it. Customer experience management is becoming more vital for customer centric businesses.
Not only this, if they have a problem with the product, they expect that they can be rectified with ease.
Brands are turning their attention away from fabricated personas and onto real people. They're putting themselves in the shoes of the modern-day consumer and making sure to create convenient, reliable, adaptable products and services. The world's top CEOs in the technology and eCommerce industries are bringing a hospitality approach to the retail world.
A lot of what we're consuming now comes down to the convenience factor.
We order from UberEats because it means we don't have to cook. We subscribe to Spotify because we don't have to spend hours downloading music and organising playlists. We use streaming services like Netflix because it means we don't have to spend more money on DVD's we'll watch once.
Do you see a pattern happening here?
Well, HubSpot certainly has, and they raised some pretty impressive points on what they call Experience Disruption. Some key things that businesses are implementing today to improve their customer experience are:
You Only Pay For What You Use
Customer expectations have shifted thanks to the good customer experience offered by the disrupters.
Many companies that offer products, services or subscriptions are now customisable and can make exceptions for customer needs. Sometimes this is built into their business model. But, other times, they just allow customers to have more freedom in what they're purchasing rather than just telling them, "this is what you get."
For example, say a teeth whitening company that sells 5 products wants to bundle them together in discounted packages. Instead of offering only one option, they will have a variation of every possible combination of products so customers can pick the package that suits them best.
Emphasising The Care In Customer Care
The days of scripted customer service calls, strict returns policies and insensitive salespeople are coming to an end. Businesses are going to extremes to ensure their customers have a great experience by connecting them with real people who are allowed to be more personal.
How you interact with customers has changed forever. You're allowed to banter with your customer, sympathise with them if they're having a crappy time and give them discounts or incentives just to make someone's day. Chances are, it will improve customer loyalty and referrals.
Image: Some of the worlds largest CEO's first jobs in customer service that helped shape experience disruption.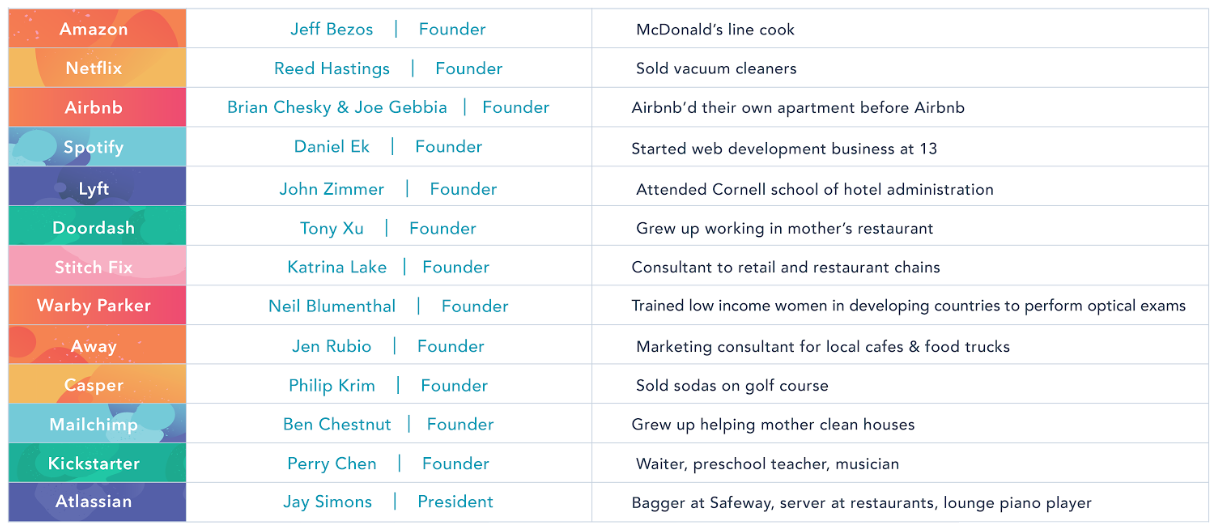 B2C & B2B
Middlemen are overrated.
When you book an Airbnb, you don't get your travel agent to do it for you; you just hope online and do it yourself. Businesses are cutting out the retailers and selling directly to consumers.
So, if for example, Airbnb's customers encounter any issues, they don't have to go back to the real estate agent who has to contact Airbnb and so forth. Everything is filtered through a single channel.
Taking Advantage Of The Customer Service Team
Customer service sectors used to be a necessity for most companies, but it never created any revenue. Nowadays, customer service people have almost the same amount of influence as salespeople. They can use charming demeanours and a helpful attitude to convince customers to repeat buy by giving them incentives. They can capture customer feedback to implement in your company quickly.
Let's Get Personal
Personalisation is a big topic in the marketing world at the moment. People are steering away from sterile, sales methods of getting people to buy and more towards making their customers feel valued.
Emotive appeal is a strong concept because, well, humans respond to emotional stimuli. If you are nice to someone, they will be more likely to reward you for it.
These same principles apply to marketing, and the fact that people haven't been paying attention to this earlier is quite frankly dumbfounding. We've always known that sparking an emotional reaction works in advertising. But digital marketers are taking emotive responses to the next level by adding real value to the customer experience.
CRM Driven Marketing
We, as marketers, are fortunate enough to have access to an endless stream of data. At Refuel, we use HubSpot's CRM to collate all of our client information. This allows us to have data generated that we can then use to improve our current client experience but also cater to potential clients through our website.
HubSpot has a few weapons in their arsenal that make it easy for you to add a personal touch to your client or customer interactions. But, it's also essential to look at your data and make sure you're appropriately addressing your current and potential customers.
Smart content is part of HubSpot CMS, and it works by allowing you to cater the content they're seeing to their needs. Smart content alters displayed content depending on the viewer's behaviours. If it is their first time visiting your site, they may see something different than they would as a frequent visitor or client.
According to HubSpot, only 30% of its customers use personalisation tokens in their emails. The HubSpot product manager put it best: 70% of their customers are basically not using their software!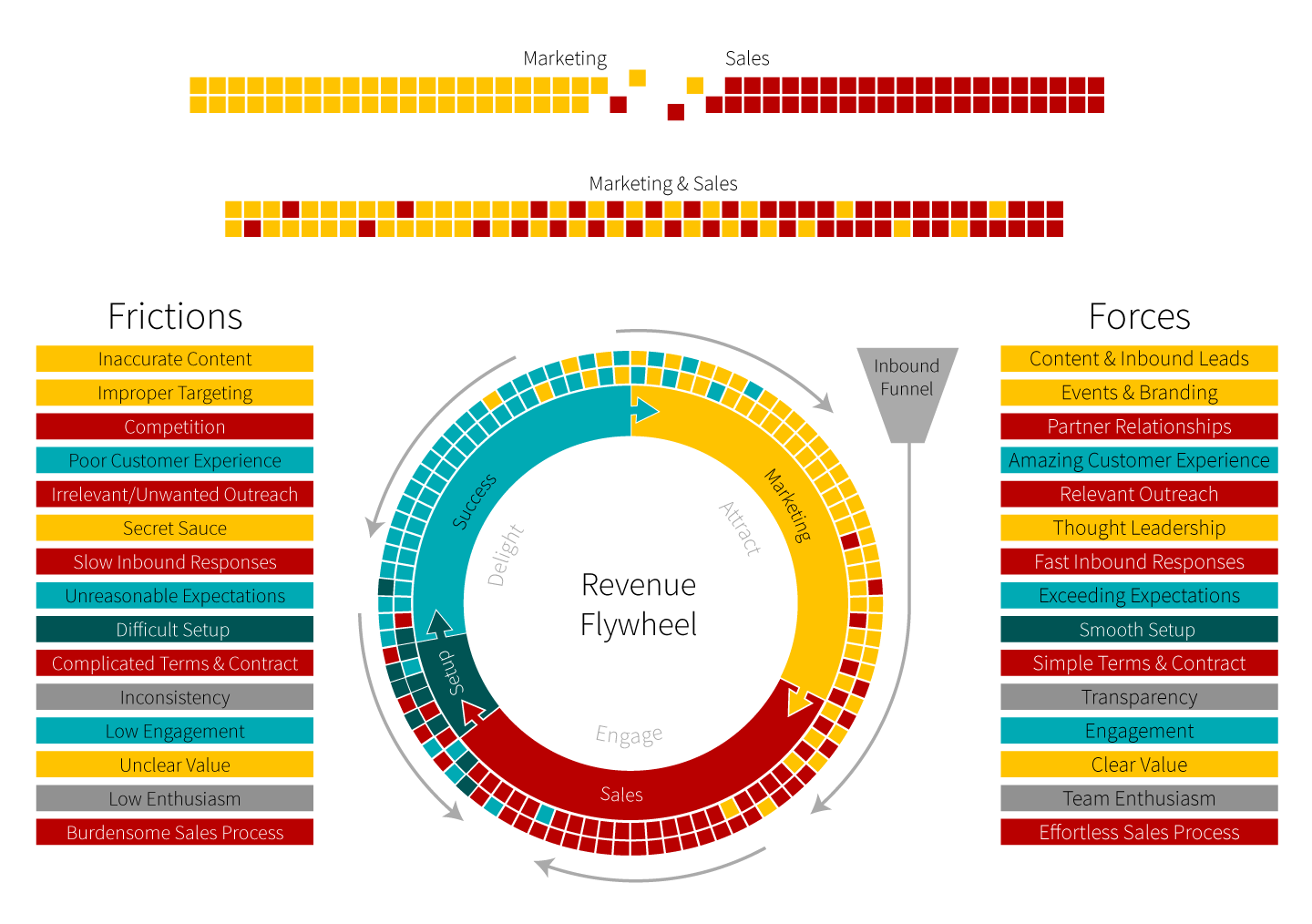 It's so important to address your customers by their names when you communicate with them. Personalisation tokens make this possible without having to go through and manually add everyone's names because that's impossible. There's no better feeling than sending out your marketing emails knowing that each and every person will feel like that email is just for them. And that is only scratching the surface of what can be done with personalisation.
Service Hub now offers the ability to customise article access on your website so that specific audiences get personalised suggestions. You can use your knowledge base to customise article access based on your HubSpot lists. This means people will be enticed solely by what they're actually interested in. This benefits you by giving them a reason to explore your site further while you provide them with valuable information.
This personalisation can shift customers perception and provide a solid basis for your customer experience strategy. Surprise and delight your customers with every interaction they have with your business.
Frictionless Customer Experience
Frictionless customer experiences are all about the convenience factor. Consumers are sick of being left on hold when they need a problem solved. They're done with the "I'll just check…" speech every time they ask for something specific. They don't want to repeat themselves a million times when they're transferred to different departments to solve their issue.
Customers want to be able to contact customer service representatives when it's convenient for them and get their problems solved quickly. This is why many businesses are turning to automated processes like chatbots on their websites, complaint submission forms and email customer service.
Conversational marketing means that your customers are never left unsatisfied. Even if they message or email you outside of business hours, they'll receive communications to reassure them that someone will be in contact shortly. Your chatbots can pick up the conversation in your live chat, and help customers even if you're closed.
It is then the customer service reps job to make sure that they follow criteria like;
Not making the customer repeat themselves
Not being robotic and following a "script" so that the process is personalised and empathy is shown
Making sure that any more significant issues are followed up, and information is communicated accurately to the right parties
Ensuring the customer isn't waiting long for communications or follow-ups
That software is integrated and consolidated so that customers don't get the, "I'm sorry, the computer is being slow today" line that we have all heard a thousand times.
Video and personalisation
New tools are coming to make it easier than ever to incorporate personalised video into your sales process. Now is the time to start to prep your team on video, and understand how this will help improve the way you do business.
In the sales process, the improvements we're seeing in conversion rates are enormous. The one to one connection between the salesperson and the potential client helps impress and close a product. But that's not the only avenue for video.
HubSpot has a built-in Vidyard integration to streamline your support process. This helps any member of the team produce a quick, personalised video to help walk someone through how to complete a task. To some, this might seem complicated and time intensive, but in reality, it's as quick as performing the task. Often, producing the video is faster than documenting the steps to fix the issue, and it's easy for the customer to follow!
The Rise Of The Robots
It's clear there was a bit of a theme at this year's Inbound; keeping customers satisfied at all times. A lot of how we do this comes down to technology and using AI for a well-rounded customer experience. Some of the key takeaways that are making real and measurable impacts on people's business are Smart CTA's, personalised forms and adaptive page testing.
Smart CTAs
Smart CTAs allow you to show a customised button to your viewer based on data that is stored on their HubSpot CRM record. On average users see a massive 212% increase in clicks when they use this method. The forms can appear differently depending on things like their location, device type, referral source, contact list membership or lifecycle stage.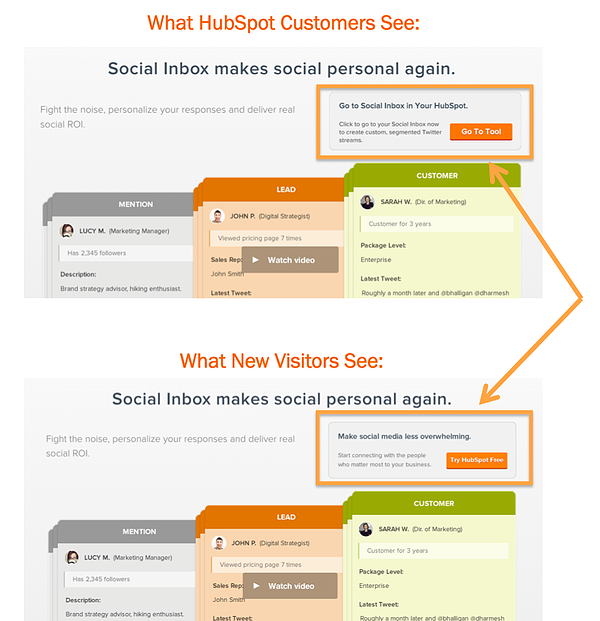 Adaptive Page Testing Using Artificial Intelligence
Adaptive testing lets you assess how small changes could potentially affect your page performance. You can create multiple versions of a landing page and whichever one performs the best will become the one that your viewers see most often. HubSpot has seen a 10x increase conversion rates for their users undertaking this method of testing.
With each variation, you can change your copy, CTA's, content or media and layout to see which one is most effective in drawing in your viewers.
This is an AI driven evolution of the AB or split testing we've been using for years, and a great way to optimise your inbound marketing strategies.
Take advantage of the latest from HubSpot
With all of this new knowledge, we have been able to implement some awesome changes in our clients' marketing efforts and have seen some incredible results. If you're interested in speaking with us about what we can do for your business, book a free 30-minute exploratory call with us.