HubSpot recap: What's new in HubSpot?
Sam Hutchinson
07 December 2022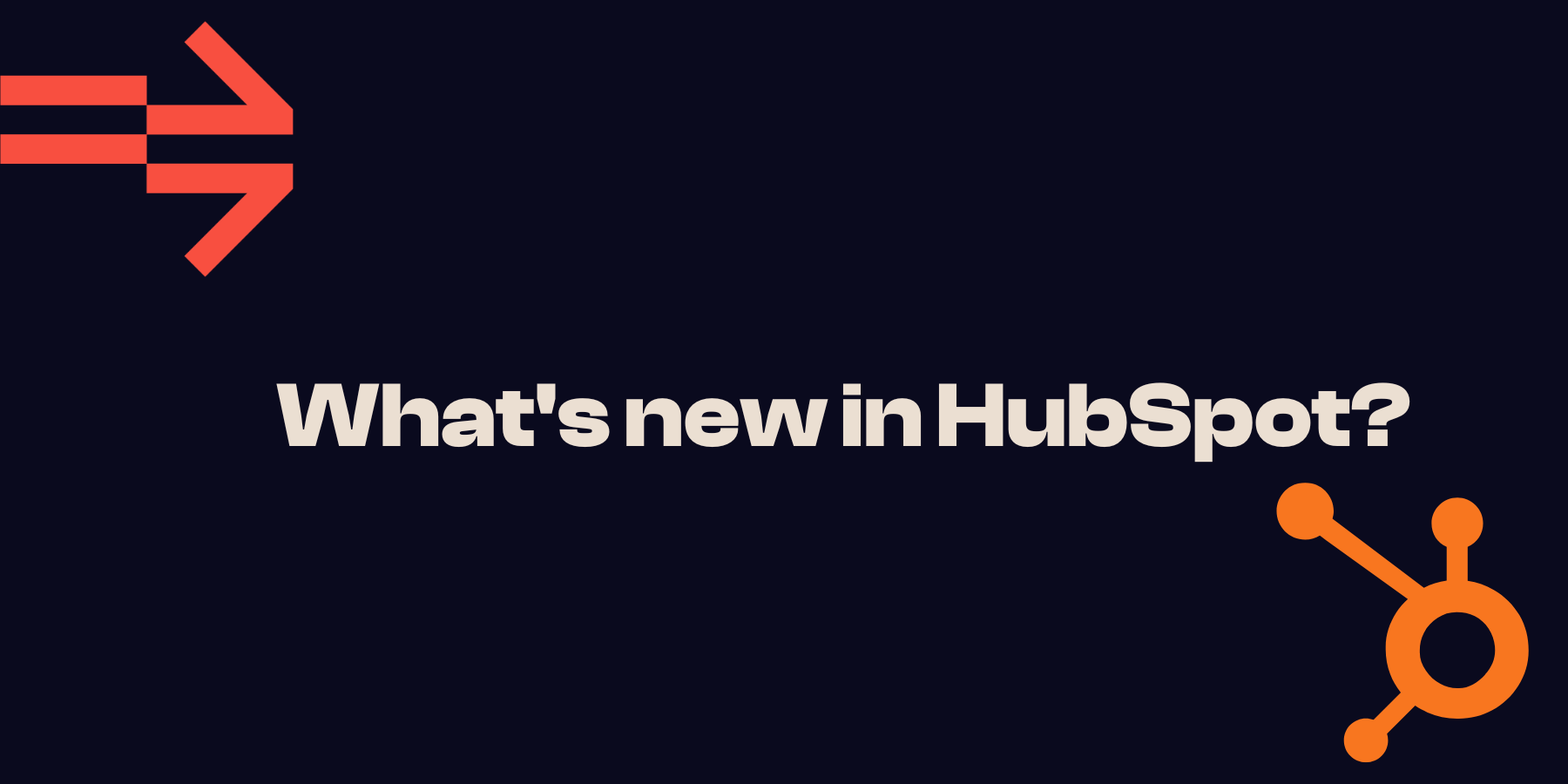 It's been another busy month in the world of HubSpot.
HubSpot is constantly making the big and small changes you need to keep your business at the cutting edge.
These changes often come so fast (and often with little fanfare) that it can be hard to keep up and follow what's new in HubSpot.
With this in mind, we've started a monthly HubSpot recap blog that tracks all the changes you should know about and puts them in one place.
Add social tools to HubSpot
The HubSpot social tools are used by businesses around the world to attract, engage, and delight their customers.
These social tools have just got a whole lot better in November, as HubSpot finally released their first version of Social Media Publishing and Monitoring on mobile, Android and iOS.
As a result, HubSpot marketers are now able to create and publish posts to social media connected to HubSpot on the go with their mobiles. In addition, they are also able to visualise all their published content, schedule, and save posts as a draft.
The good news doesn't end here! HubSpot marketers are also able to see the stats of the content they have published and start monitoring how their content is tracking.
Bringing admins peace of mind with approvals
In November, HubSpot also announced a Marketing Email Approval feature for Public Beta to Marketing Hub Enterprise customers.
As a result, you will now be able to turn on email approval notifications that automatically notify stakeholders and prompt them to review an email before the email can be sent.
Once this feature is turned on, approval will be required by all users except super admins.
Learn more about this feature and how to activate it here.
Simpler payments settings organisation
Your HubSpot payment settings have just got a lot simpler!
HubSpot heard that customers were finding it difficult to find what they needed in the payment settings. This was a result of a lack of clear labels and language that pointed them in the right direction.
This new organisation from HubSpot adds a new sense of clarity and provides a solid foundation for additional settings in the future.
Before the update, Payment Settings contained four tabs: Payouts, Guide, Account info, and General. While these labels were vague for some customers, they also did not always align with customer expectations.
After the update, Payment Settings have a renamed tab organisation for Payouts, Guide, Checkout, and Notifications. These options are specific to each tab and are now collected in a manner that is intuitive, user-friendly, and easy to find.
It is also worth remembering that the payments feature is only available for US-based organisations who have a US bank account, and use a paid version of HubSpot.
Import sales activities
You can now import sales activities directly into HubSpot and associate them with other activities, such as emails, tasks, calls, and meetings.
HubSpot knew that new users to the platform wanted to quickly and easily reflect their business within the HubSpot CRM. This doesn't only mean tracking contacts, companies, and deals but also how they engage with them.
HubSpot has always supported this as a manual data entry, but after the update it is now possible to do so with a bulk import.
Learn how to import your sales activities here.
HubSpot calls are on mobile
HubSpot Calling is now available on mobile!
In the past, HubSpot customers with a paid Sales Hub or Service Hub seat could only make calls through their own cell provider's network. Now, Sales Hub and Service Hub customers can make calls from the HubSpot mobile app using HubSpot's calling service.
This means that sales reps are able to make calls to any of the 50 supported countries around the world, leverage their HubSpot calling minutes, and take advantage of fully recorded phone calls.
WhatsApp integration
You can now connect your WhatsApp Business Account as a channel in your conversations inbox. This allows you to directly manage and reply to any messages that come through, all in one place.
Any conversations that match your contacts in the CRM will be associated with that contact and appear on their timeline.
Furthermore, you can also sync WhatsApp templates to HubSpot and personalise them with data from the CRM. This allows you to send messages using workflows to start conversations with your contacts.
Learn more about the WhatsApp integration here.
This integration is available for Marketing Pro + Enterprise or Service Pro + Enterprise tiers.
Need help with HubSpot?
Do you need support with HubSpot?
Whether you need onboarding support, HubSpot marketing help, or even if you just need a few problems resolved in your account, the team at Refuel is here to help.
As HubSpot Partners, we have the experience, tools, and connections you'll need to overcome those speed bumps and get the most out of HubSpot.