What's new in HubSpot?
Sam Hutchinson
26 October 2022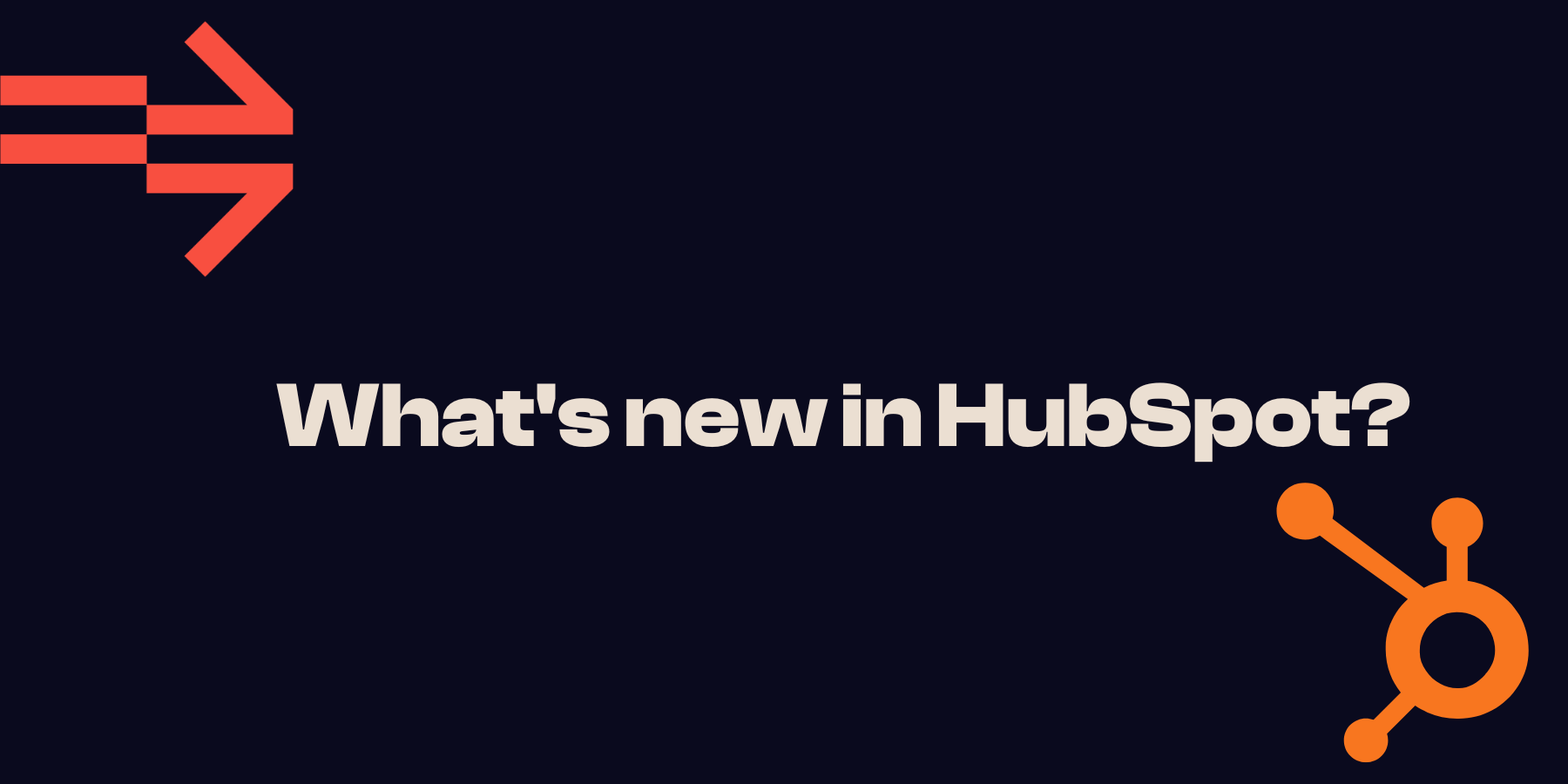 HubSpot is constantly evolving. With such frequent changes, it can be challenging to keep up to date with HubSpot's new betas and updates.

In this blog, we'll break down the newest things coming to HubSpot.
Public betas
Customer journey analytics

HubSpot has launched new visual components that make it easier than ever to see your customer journey and know when, where, and who is dropping off.

By highlighting which touchpoints do and don't work for driving the most conversions, marketers can hone in on where to focus their attention to improve their flywheel.

This makes it far easier for HubSpot users to see their customer data in a visual manner, without having to stare at numbers and databases.
CRM Record Overview Tab

HubSpot has made their new CRM record overview tab available for public beta. This tab is a brand new space on the record page that consolidates all the relevant information you need to gather context and take action in one centralised location.

This has huge implications on the efficiency of your sales team, allowing your sales team to move faster with all their records in one place.

To learn more about this feature, check out the HubSpot knowledge base.
Email notification when SEO scan completes
HubSpot will now send an email notification to let you know when your website has been scanned by the SEO tool.

While not a huge update, this also improves your team efficiency.
Live features
Business Units limit increase to 100
Customers can now purchase and add up to 100 Business Units in a single HubSpot account.
Increasing the limit of automated emails in a Sequence
This update will increase the number of automated emails in a Sequence from 5 emails to 10.

When creating or editing a Sequence, users will be able to add up to 10 automated email steps in addition to manual Email Tasks, Call Tasks, To-do Tasks, and LinkedIn Sales Navigator Tasks.
Sync more than 10 objects from Salesforce into HubSpot Custom Objects

Users can now sync more object data from Salesforce into HubSpot custom objects.
You can map up to as many custom objects as you have purchased within HubSpot.

Check out the HubSpot knowledge base to grab a full list of all the Salesforce objects you can map into HubSpot custom objects.
Mandatory 2FA for Starter customers delayed until Q1 2023
HubSpot has delayed the enforcement of 2FA for Starter customers from October 2022 to Q1 2023.

While Starter customers will not be required to use 2FA until Q1 2023, HubSpot still recommends they turn on 2FA sooner for their own protection.
Campaign customers can now track their Campaign spend
HubSpot has updated their campaign budget field to a purely numeric field. This enables campaign customers to track their overall campaign budget with ease.
See when each member of a list joined
HubSpot has now made it easy for you to see the timestamp of when each individual member of a list joined.
HubSpot updates
Help widget moves to navigation bar
HubSpot In-App Help is moving to the Global Navigation bar. The HubSpot team experimented with Help in the Navigation for Starter customers and learned that it increased discoverability!

Customers are beginning to see this change already, but make sure to check out the article in the HubSpot knowledge base for more information.
Need help with HubSpot?
If you need support with HubSpot, reach out to our team at Refuel. As HubSpot Partners, we have the experience, tools, and connections you need to get the most out of HubSpot.