HubSpot's new Marketing Hub Enterprise is amazing & here's why
Andrea Pelizzari
09 January 2020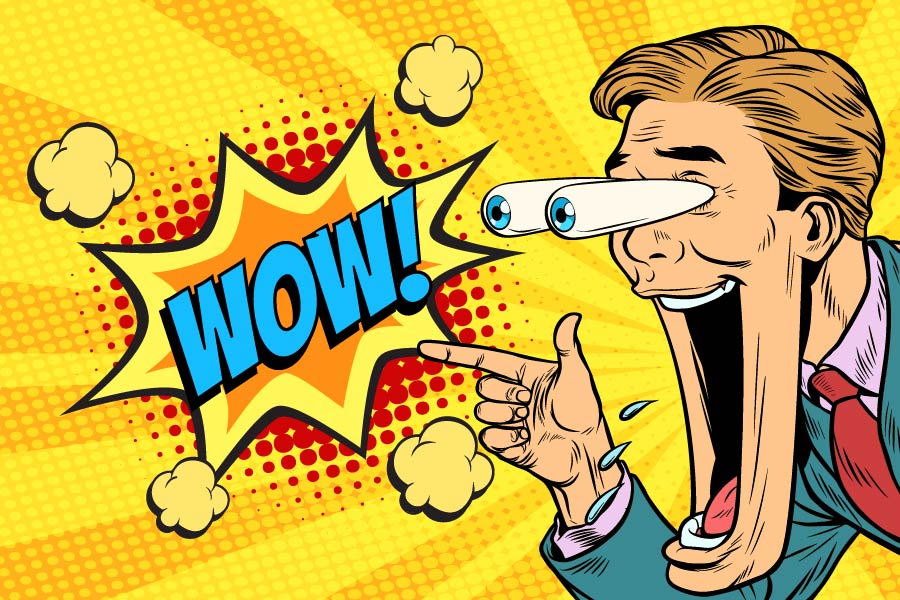 Something often experienced by fast-growing companies is that they tend to need more and more marketing tools to execute different parts of their strategy. You end up with a CRM, email marketing, social media management, e-commerce, website management, design platforms; the list can be endless and very time-consuming and confusing. Sound familiar?
HubSpot's Marketing Hub Enterprise updates make it easier than ever for organisations to manage their needs in one Hub and do away with all the different platforms. It is designed for larger teams to collaborate on shared marketing campaigns. HubSpot has been working hard on their enterprise offerings so that no customer can outgrow their platform.
Loads of new features have been added to accommodate larger enterprises. Let's take a look at some of the improvements made to Enterprise and what you can do with them.
Partitioning
The partitioning tool allows you to create separate teams for your different functions. This is useful if you have multiple marketing teams that work on different campaigns. When using the partitioning tools, you can set the visibility of certain features to only those who need to see it. So, whether you have specific teams for specific brands or want a team to see only the features, tools and reports that apply to them, you need Enterprise.
Adaptive testing
Adaptive Page Testing is a whole new way of split testing your landing pages. Before these changes we introduced, you had to create an AB test with multiple variants that you needed to monitor, report on, amend, retest etc.
Now, you can create as many variations as you need; just publish and let HubSpot's powerful artificial intelligence do the rest! Once HubSpot has determined the winning variation, it will direct the traffic to that page. How easy is that!?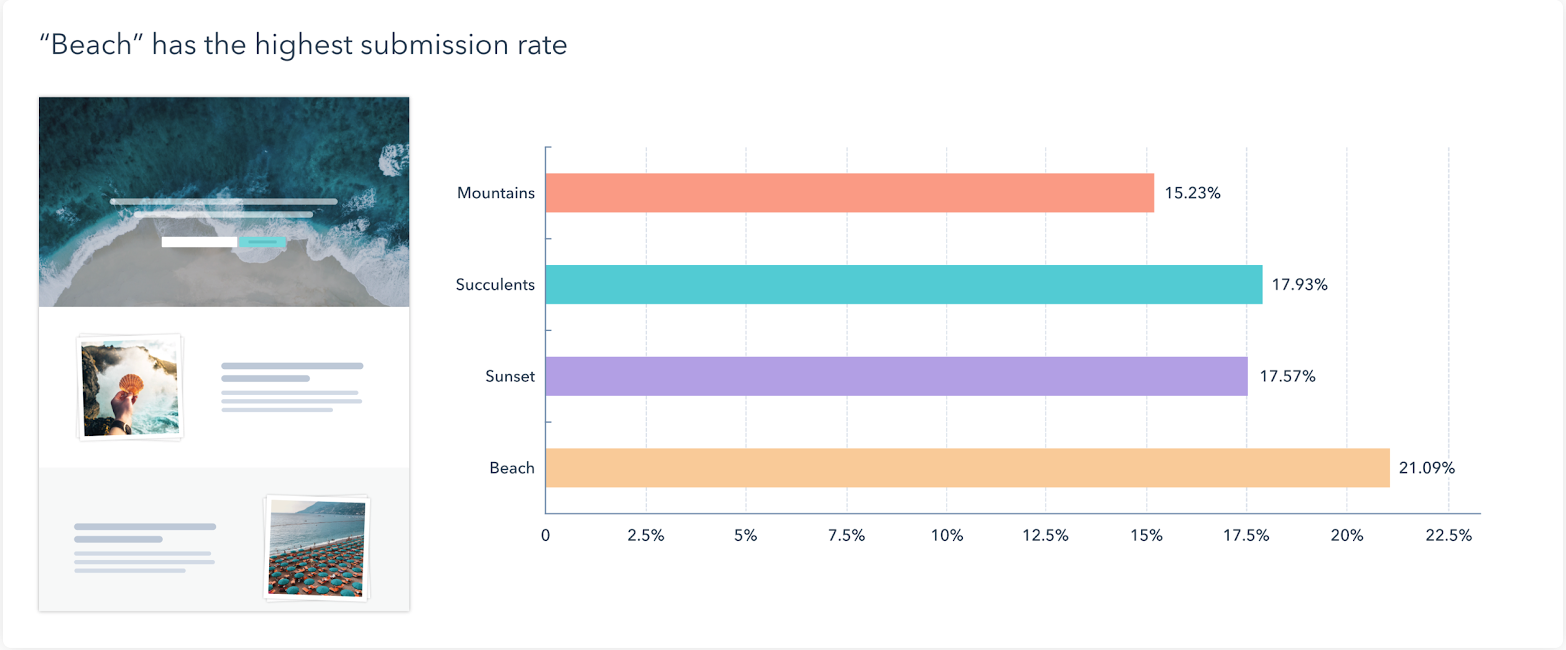 Increased Capacity
HubSpot has given Enterprise users less to worry about with doubled limits on everything!
They've gone from 500 to 1000 workflows, 10 to 20 reports on dashboards and so much more.
Many other marketing platforms place limits on these important functions. HubSpot understands that this can hinder your ability to reach your full potential. As such, they've increased the limits but will still warn you if your strategy is getting, um, overzealous.
Account-Based Marketing
HubSpot has realised that most of their clients are B2B and as such, have made a commitment to focus on Account-Based Marketing (ABM). Some of the new ABM features on the Enterprise tier include account scoring, target accounts and buyer roles. For example, on Enterprise, you would be able to run ads to specific accounts and then nurture to those accounts based on their behaviours and actions.
The new Enterprise platform makes it easier to engage with your audience, manage and create content and store, manage and use audience data.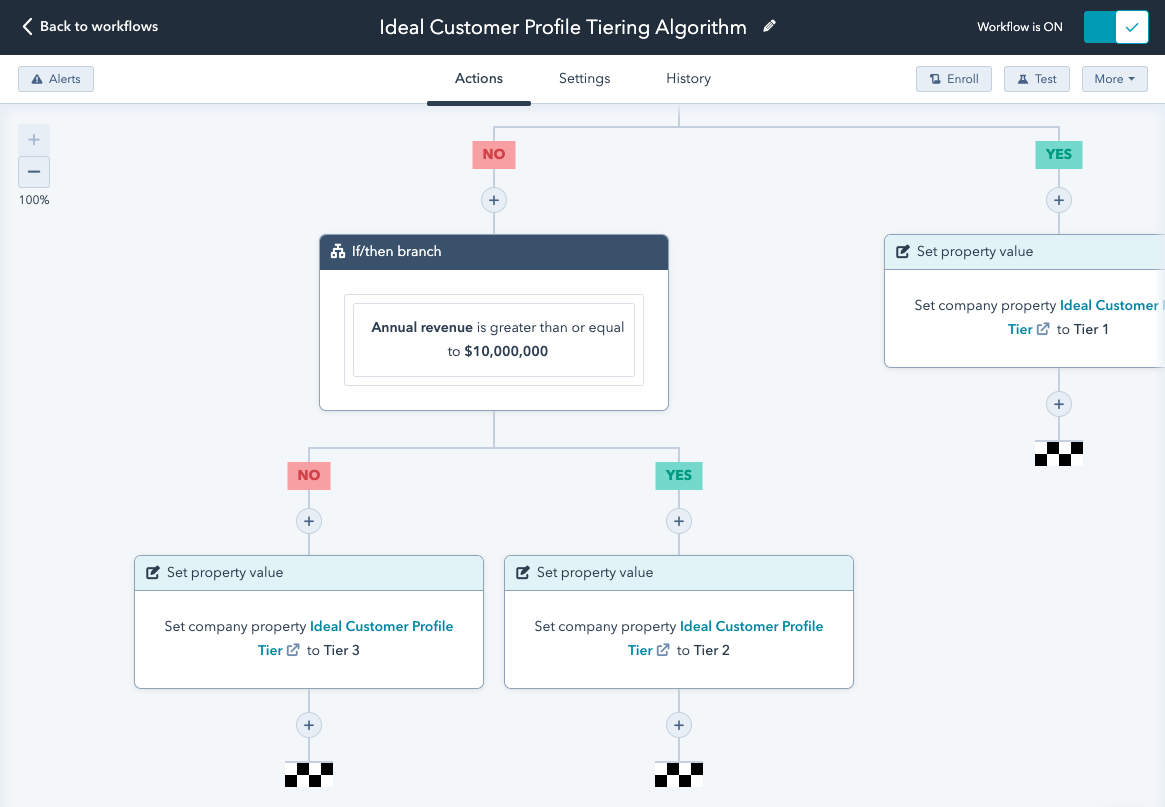 Multi-touch Revenue Attribution
This fancy new feature allows marketers to get credit where credit is due. You can keep track of every marketing interaction and see how it contributed to business growth.
Directly measuring how much money each attribute made (e.g. website, blog posts, emails etc). Optimise your strategies and make way for more calculated marketing decisions and (hopefully) larger budgets too.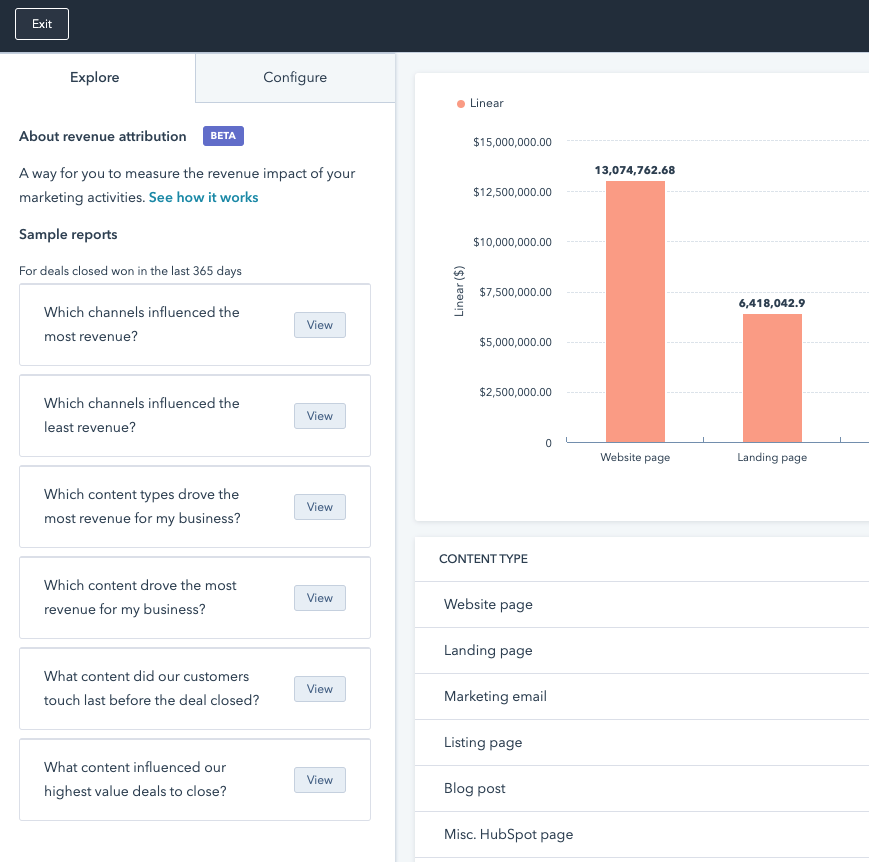 Why Enterprise?
Better execution of Account-Based Marketing.
Multi-touch attribution. This allows you to determine which actions are affecting your bottom line. The attribution tool is super flexible and can be customised to focus on first touch, last touch and everything in between. Giving you complete vision over your successes and opportunities within your marketing efforts.
Better Security
Increased security is never a bad thing. If you currently use or need a single sign-on service for your team members, you no longer need to use an external platform. You can now do this all with HubSpot Enterprise!
Higher Capacity
HubSpot enterprise has higher automation limits, so your team has access to more workflows and reports that they would on any other Hub.
Who fits Enterprise?
Companies with:
More than 50,000 contacts
Multiple marketing teams who need different permissions - perfect if you are a multi-brand business or group of companies!
Developers who make hundreds of API calls
Multiple brands that require separate audiences, permissions and reporting
Pricing
Now that you've heard about all the good stuff, you're probably itching to hear more about HubSpot Marketing Enterprise pricing. Enterprise starts at AU$4,610 per month which includes a whopping 10,000 contacts. However, once you reach over 50,000 contacts, your plan actually becomes cheaper than the Pro plan which is a step below Enterprise. That's a pretty good deal if you ask me!
The final word
HubSpot Marketing Enterprise has been built to scale alongside you. It is completely customisable and adaptable to your needs. HubSpot is constantly improving which means their platforms will be ever-evolving and improving to better meet your needs.
Additionally, Enterprise customers have total support meaning anyone from the organisation can call support for any aspect of the platform.
With this reinvigorated platform, you get an integrated set of tools to ensure you are maximising your engagement and nurturing your leads into conversions. You can also succinctly and easily tie all your marketing efforts directly to the revenue they generate. Best of all, you can do this without leaving HubSpot!
Refuel Creative are not just Gold HubSpot Partners, we're certified in Sales Hub Enterprise Implementation too. This means we can implement HubSpot CRM, Marketing & Sales tools to help your business grow.