Performance Marketing Manager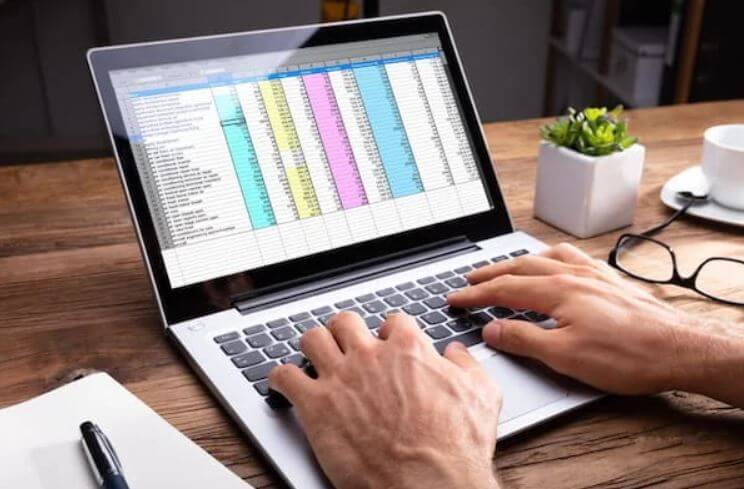 Purpose of the position

Reporting to the CEO, the Performance Marketing Manager is a new role, joining the management team at Refuel Creative. The main purpose of this role is to provide senior performance marketing expertise to Refuel Creative and its clients in addition to leading and managing a small team.

The Performance Marketing Manager will work with the CEO to plan and implement multi-channel marketing strategies for internal and external clients that incorporate digital, social and offline channels for clients.

The Performance Marketing Manager will deliver successful digital marketing campaigns across multiple digital channels for both Refuel Creative and its clients. The Performance Marketing Manager will also be advising clients directly on best digital marketing practice. As such they must have excellent leadership, interpersonal, communication and planning skills.

The Performance Marketing Manager will have in-depth marketing experience and a genuine passion for digital technologies. They will also provide forward-thinking ideas and drive innovation in all digital marketing efforts to achieve business, marketing and/or sales objectives for Refuel Creative and its clients.

Managing a small team, the Performance Marketing Manager will be responsible for mentoring and training their team, along with HR duties like enforcing Refuel policies and procedures, approving timesheets, and monthly one on one meetings.


Responsibilities and duties

Strategy development
Plan and execute all digital marketing strategies including SEO/SEM, email, paid social media and display advertising campaigns.

Actively contribute to the devising of digital marketing strategies for clients.

Adapt existing strategies in response to world events.

Measure and report performance of all digital marketing campaigns, and assess against goals (ROI and KPIs). This includes developing conversion measurement strategies and remarketing strategies, and implementation of these strategies.

Paid search management
Work with the team to research, build and manage paid campaigns across a range of channels including Google Ads, Microsoft Ads, Facebook, Instagram, etc.

Continuously identify, implement and manage strategies to improve overall ROI by monitoring conversions in line with the customer goals.

Analyse and optimise existing paid campaigns including campaign structure, keyword research, negative keyword mining, bid adjustments, creating new campaigns, laser-focused audience targeting, and any other optimisation required to drive revenue and profitable growth.

Reporting and monitoring of campaigns to ensure performance goals and revenue objectives are met.

Work closely with the marketing team and external stakeholders to ensure strategic alignment in campaign planning.

Work with our partners at Google, Microsoft, Meta, Pinterest, etc to manage our partner relationships and ensure these are being used effectively to advocate for our clients.

Website management
Work with the team to deliver website projects.
Implement quality control processes to ensure a high standard of output.
Manage website support ticket pipeline.
Ensure all websites are updated daily and remain secure.

Technical setup
Develop and improve processes for technical tasks, e.g. installing Meta Pixels, managing Google Tag Manager, etc.

Setup conversion tracking using Google Ads, Google Tag Manager, Google Analytics and HubSpot as required.

Team management
Lead the team to deliver on client deliverables.
Develop team members through reviews, objectives and identify training where required.
Motivate and mentor team members to deliver excellence in everything they do.

Project management
In consultation with the Digital Marketing Manager, plan and organise production schedules to ensure client work is completed on time.
Utilise industry best practices, techniques, and standards throughout entire project execution.
Monitor progress and adjust plans as needed.
Collaborate with partners, agencies and other vendor stakeholders.

Client liaison
Foster relationships with potential and existing clients.
Provide expert advice to clients as required.
Handle client communications and write client reports.
Attend client meetings as required.
Contribute to the sales process for clients requiring complementary services, including writing sales proposal content.


Position requirements

Essential
Strategic thinker and a practical implementer.
Excellent problem-solving skills demonstrated through using digital marketing analytics tools to derive insights and recommendations to improve digital channel performance and marketing effectiveness (e.g. Google Analytics, Google Ads, Hotjar, Semrush, etc).
Outstanding communication skills with the ability to write a variety of effective customer-facing digital content (eg website content, blog posts, etc).
Ability to think creatively and contribute to promotional concepts and ideas that add value to our digital marketing efforts.
Strong attention to detail to produce error-free, superior quality work.
Excellent knowledge of search engine marketing.
Ability to lead a team, work independently and/or a part of a team, quickly and creatively under tight deadlines.
Ability to lead, teach and mentor others within digital marketing to improve internal capability.
Excellent interpersonal skills, including being a team player, self-motivated, takes personal responsibility, is flexible, adaptable and dependable.
Project management skills including effective budget and resource management.
Up-to-date on the latest trends and technologies in digital marketing.

Skills
Tertiary qualifications in marketing or related field required.
5+ years' experience in digital marketing and advertising.
Excellent grasp of SEO, SEM and website metrics and best practices.
Demonstrable experience with lead generation and website development.
Basic to intermediate knowledge of HTML and CSS required.

Experience
Minimum 5 years' digital marketing experience.
Proven success leading digital marketing strategies and executing campaigns across various digital channels to achieve business objectives.
Experience in using website management tools including using content management systems, email marketing solutions and Google Analytics.
Experience using Google Apps, Office 365 and Adobe Creative Cloud.
Intermediate to advanced knowledge of Search Engine Marketing (SEM), Paid Search, PPC, Data Analytics & Search Engine Optimisation (SEO).

Key performance indicators
Minimum average billable hours of 60% per week (eg 21 hours out of 30).
Work with internal staff and partners to deliver strategies that drive measurable client outcomes, as measured by our internal measurement and metric systems.
Team is motivated and productive with a minimum 3.5/5 rating as measured through our HR system, 15Five.
Projects are delivered accurately, to the highest standard, on time and on budget.
Clients are satisfied with the services provided, as measured by our CSAT feedback surveys.
Achieve KPIs incorporated into client strategies and retainer arrangements.

Other
6-month probation period (reviews conducted at 1 month, 3 months and 6 months).
Regular ongoing reviews for all staff.
Flexible working from home arrangements (as required).
Coffee, tea and some snacks provided.
Some out of business hours work may be required from time to time.
Some intrastate and interstate travel may be required from time to time to assist with client work.

About us
Refuel Creative is an award-winning marketing and technology agency based in Port Adelaide. We specialise in digital marketing, paid search advertising (SEM/SEO/PPC), social (Facebook, LinkedIn, Instagram, etc), web development, analytics, and more. We build a holistic and advanced digital strategy for our clients so that each channel can complement one another effectively.

Refuel is striving to create the best environment for the most driven and personable people to work.
You are not just an "employee" here. Instead, you are an ally and a teammate that will play a crucial role in our operation. In our team, your voice always matters. We're committed to you and nurturing your growth and knowledge.

Our team values have been developed as a group, with everyone having ownership. Whether that is staff, clients, contractors, or collaborators, we go above and beyond to provide a positive experience with our business. We always work as a team to be innovative and creative and stay on top of industry trends and concepts.

Our private office is in Port Adelaide - just across from the Port Admiral Hotel, and a stone's throw away from Pirate Life Brewery. We have a fully stocked kitchen with free coffee, snacks, and more!
Ready to apply? Hit the button below to submit your application!


Applications will close Tuesday 31 May 2022.
Ryan Jones
Ryan is the Founder & CEO of Refuel Creative. He's a HubSpot certified marketer and SEO expert.
→ Read more blogs by me