A growth-focused web design agency
Your website is your first impression. Customers flock to your website from Google or social media and, if they find an unresponsive site, they'll click off - they may even head to your competitor's site. So, you need a website that's responsive, well-designed, and built to turn those leads into sales.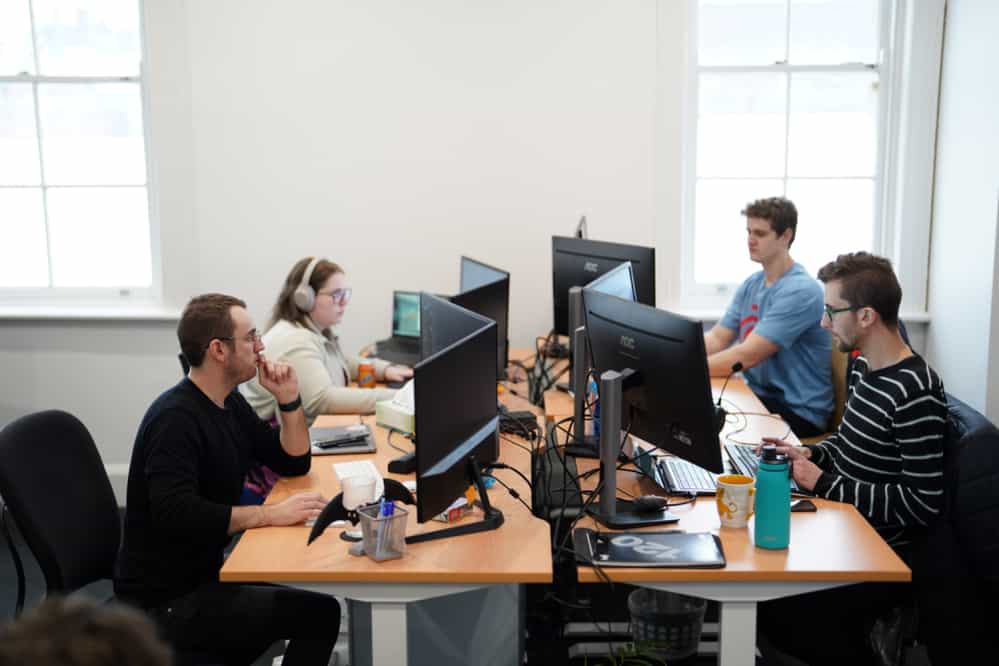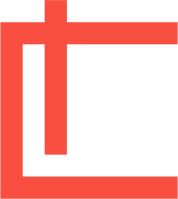 As a growth-focused agency, we take a strategic and customised approach to every project, working closely with you to understand your goals, target audience, and unique value proposition. We then craft a website that not only looks great but also delivers a seamless user experience, is optimised for search engines, and aligns with your brand and messaging.
With our web design agency team at Refuel, you'll get a tailor-made website that boosts your online presence.
Why you need a slick website
A website is more than just a fun addition to your business. Without a modern, functional website that's optimised for mobile, your business could be years behind your competitors.
But don't just listen to us, let the stats speak for themselves:
38% of people will stop engaging with a website if the content or layout are unattractive.
(Adobe, 2015)
60% of consumers rate usability as an important design characteristic for an online shop.
(Statista, 2020)
We've helped different businesses across a wide range of industries get the website their business needs. From startups and not-for-profits, to small, medium, and large businesses across the globe, we've helped them find success.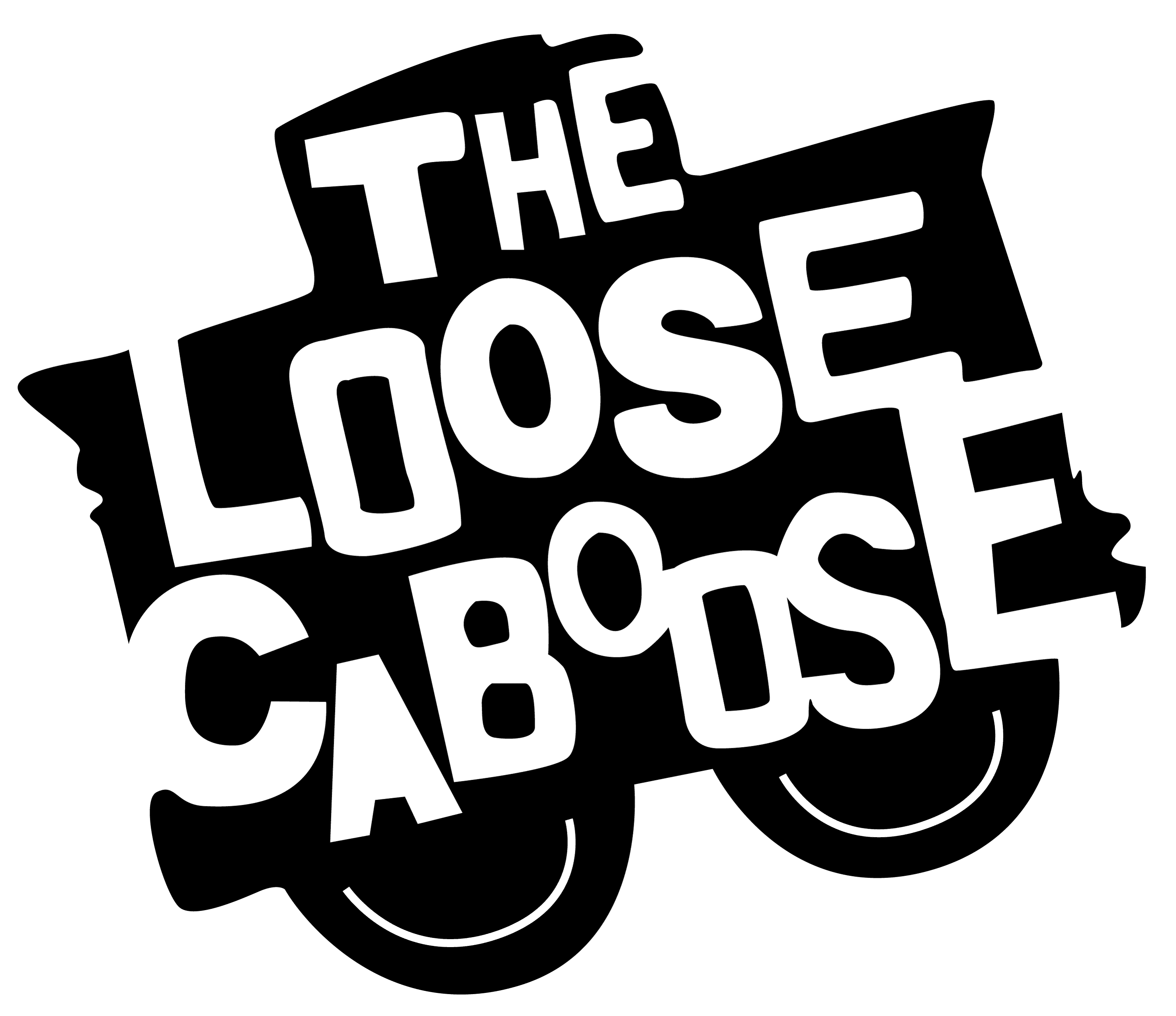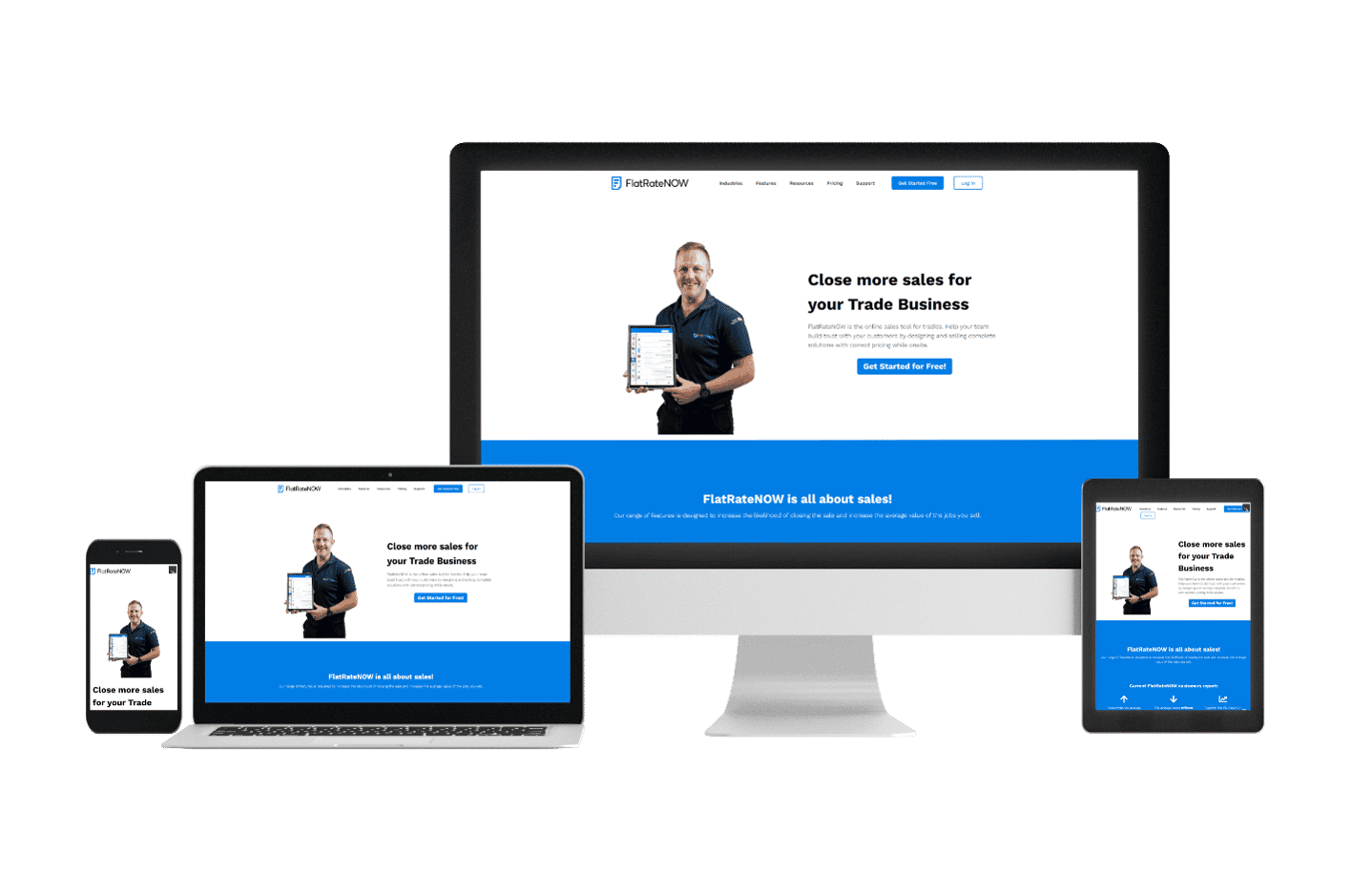 FlatRateNow is a tech startup that has developed an end-to-end app for tradies. This app allows tradies to easily quote on the spot, saving tradies countless admin hours every day.
Our scope of work:
Website Development on HubSpot CMS
Marketing strategy
Ad campaigns
Marketing automation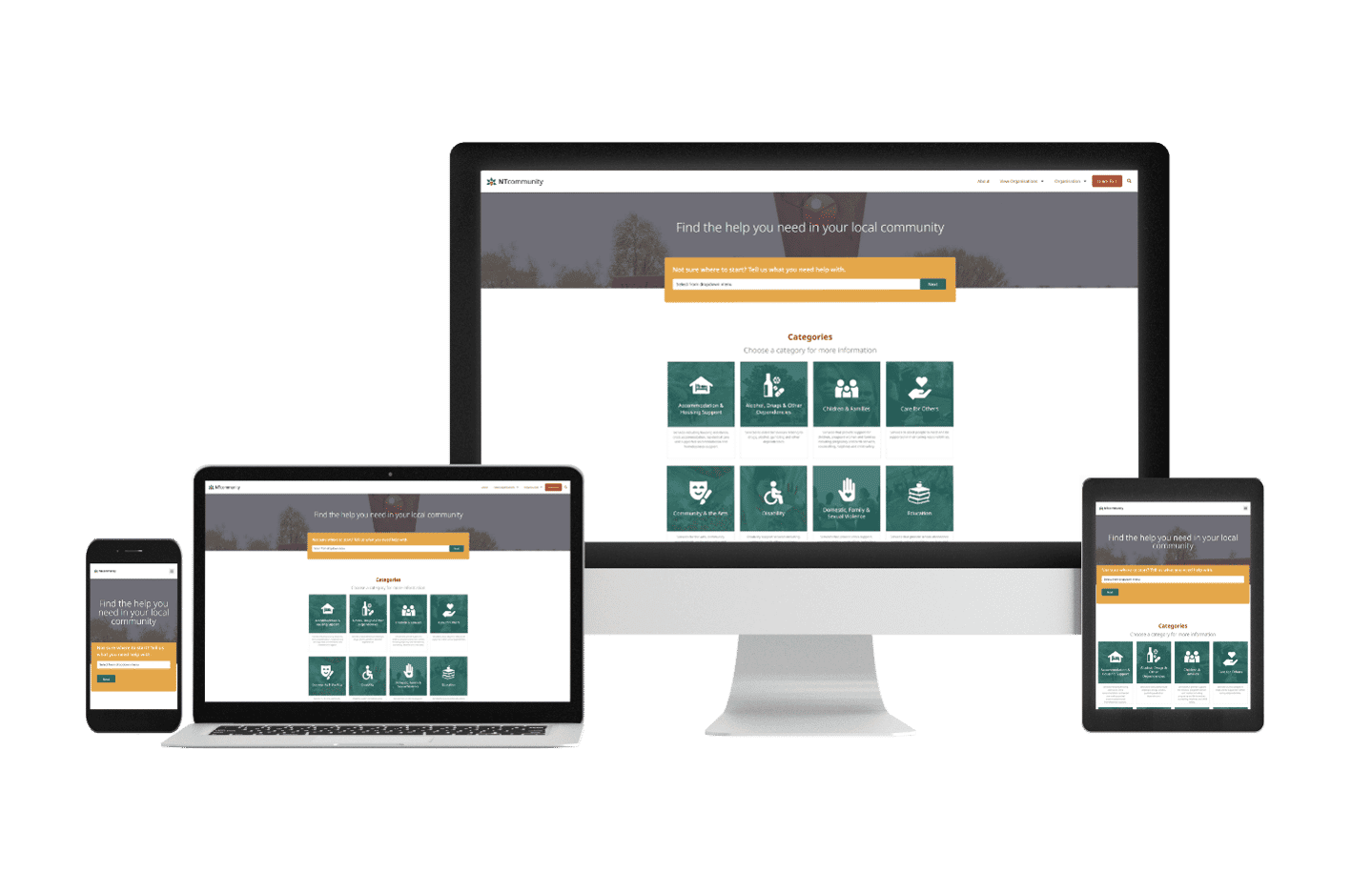 A community directory of social services. Our scope of work:
Website development on WordPress
App integration
Digital marketing services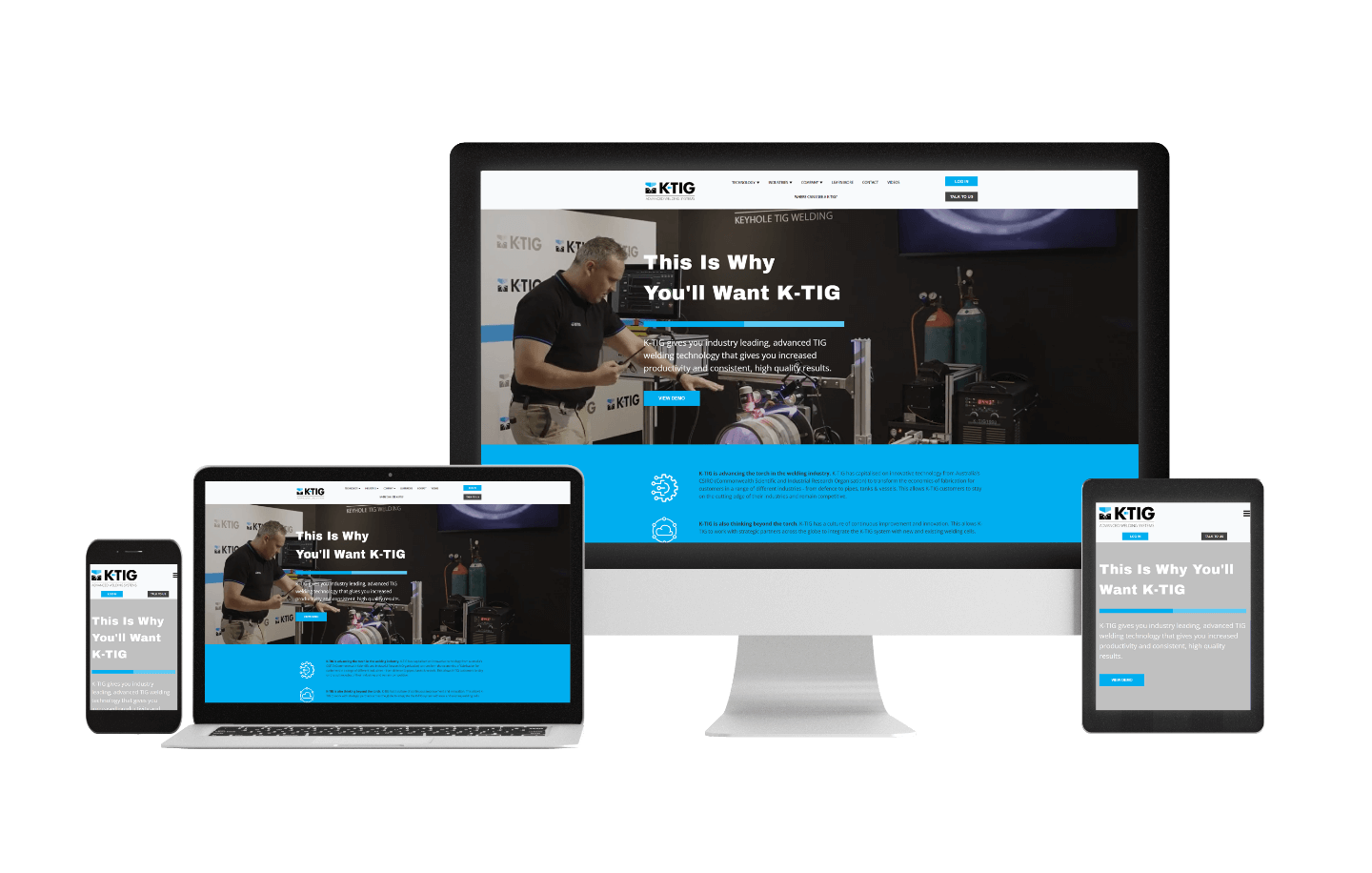 An innovative manufacturer that developed Keyhole TIG welding technology.
Our scope of work:
Website development on HubSpot CMS
Growth-driven design approach
Continuous website improvement services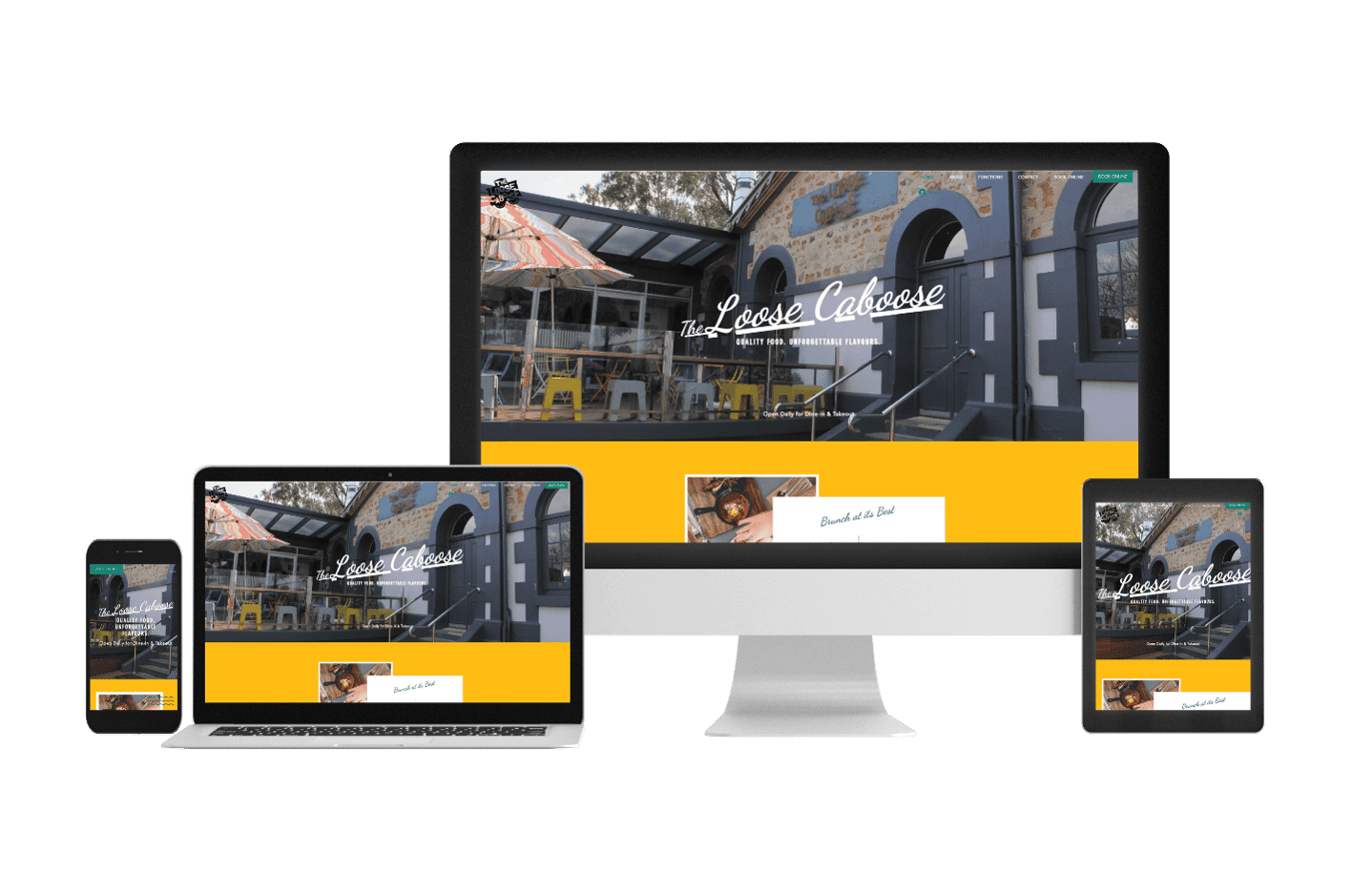 One of Adelaide's favourite Brunch spots.
Our scope of work:
Website development on Wix

For most companies your website will carry more credibility than your bricks and mortar. Customers make buying decisions without ever leaving their phone or laptop, now more than ever.
You drive traffic to your website from every source: print ads, social media, Google Ads, email marketing, search engines, etc. Your website is what determines whether a prospect decides to contact you - or one of your competitors.
What makes a good website?
A good website is more than just a pretty layout. You need a site that gives each and every user a smooth, fast experience, regardless of whether they're accessing your site on desktop, mobile, or tablet.

A stunning website keeps eyes on your business. Even if your website is 100% functional and safe, no one will want to spend time on your site if it's not too good on the eye. Put some thought into your site and ensure it's built inline with your brand colours, helping you to stand out without compromising on responsive design.

If your site has lots of 404 pages or takes an age to load, your customers will get frustrated - some may not even come back. Your website doesn't only need to be built to be fast and functional, it needs to stay that way.
To keep your site fast and functional, you'll need secure, reliable hosting and proactive website monitoring.

Privacy and online security take centre stage in the modern world. You need to make sure your website is able to collect customer data and keep it safe. In addition, your site should also be safe from hackers to keep it online and working well.

We're SEO experts here at Refuel. We can complete a full SEO audit on your website, identifying how your site could be improved to beat out your competitors and rank high on search engines.

Your website needs to be updatable, upgradable or scalable at a moment's notice. Your website needs to be able to live, breathe and respond just like a sales rep would to your customer needs. Most importantly, your website needs to be able to do all of this completely headache free for your business.
These are the types of sites we build - a proactive website that can change, develop, and evolve with your needs.
Today, there's a wide range of website builders you can use to get your website online. Whichever one you prefer, the team at Refuel are ready to get your site looking good and bringing in the customers.

WordPress
WordPress is still the default when it comes to building websites. As a result, our team is ready to get you the design and function you need to get your website firing on all cylinders.
With a wide range of hosting options on offer, choosing Refuel means your WordPress site will be fast, safe, and functional. HubSpot
As HubSpot Partners, we're here to help you get the most out of HubSpot.
The HubSpot CMS is constantly evolving, getting stronger every year. With intuitive drag and drop editors, an in-depth app library, and the ability to see all your data in one place, HubSpot is a powerful HQ for your website.

Wix
For small business websites, Wix is an easy and effective way to get your site up and running. Our team has experience in getting the best out of your Wix designed website, turning it into a stunning, efficient lead generator.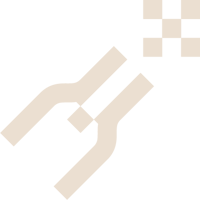 eCommerce options
Whether you need website development in Australia or anywhere else in the world, we have a range of different eCommerce solutions for your business.
We have extensive experience with both Shopify and BigCommerce. With a range of website packages for small businesses and big businesses on offer, we're here to help you get the most out of your new website.
Why Refuel?
A lot of marketing agencies may be good at creative, good at digital, or good at advertising; but very few are good at all three and technology.
Refuel is a chimera of digital marketing, creativity and technology. We understand technology and apply this knowledge to our digital marketing experience, allowing us to provide a more considered and personal approach for our clients.
We started out building business websites in Australia, but now we're exporting our knowledge of Australian web design across the world.