Digital Advertising Strategy & Implementation Internship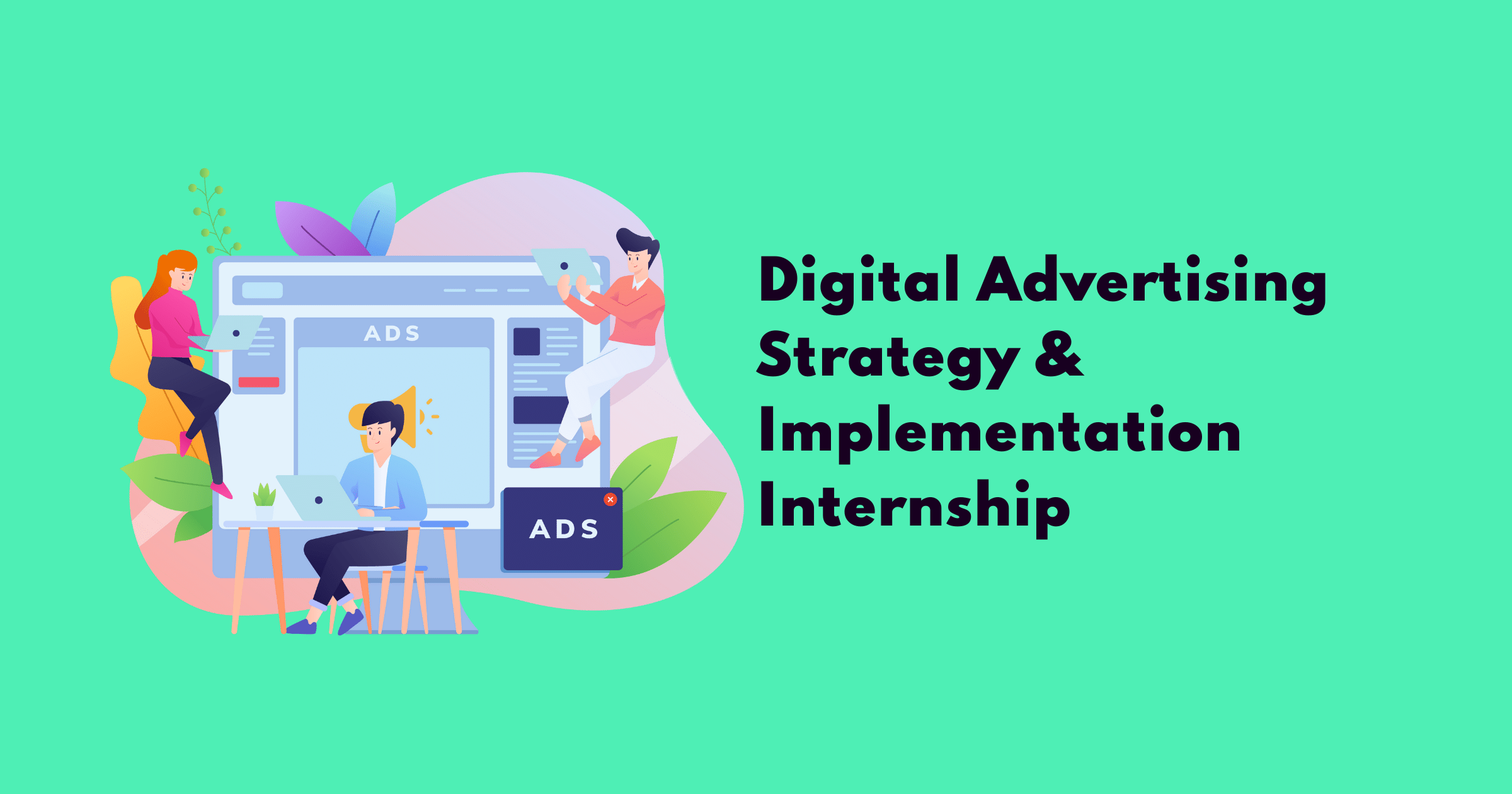 About us
Refuel Creative is an award-winning marketing and technology agency based in Port Adelaide.
We specialise in all things digital. Digital marketing, paid search advertising (SEM/SEO/PPC), social media (Facebook, LinkedIn, Instagram, etc), web development, analytics, and more. We build a holistic and advanced digital strategy for our clients so that each channel can complement one another effectively.
We are striving to create the best environment for the most driven and personable people to work. By 2030, Refuel will be the Adelaide agency that marketers want to work at, and clients want to work with. It is an ambitious target but we are focused on achieving it.
You are not just an 'employee' or an 'intern' here. Instead, you are an ally and a teammate that will play a crucial role in our operation. In our team, your voice always matters. We're committed to you and nurturing your growth and knowledge.
Our team values have been developed as a group, with everyone having ownership. Whether that is staff, clients, contractors, or collaborators, we go above and beyond to provide a positive experience with our business. We always work as a team to be innovative and creative and stay on top of industry trends and concepts.
Purpose of the position
This is a unique advertising internship. You receive training and a real budget to run online search campaigns. You then check in on them weekly just like we'd manage a real client account.
In the Refuel SEM Internship, there are no simulations. We think this makes our internship one of the best advertising internships in Adelaide.
As our Online Advertising Intern, you will immerse yourself in the world of online advertising. Alongside a training program, you will build real campaigns that test your newfound knowledge.
Initially, you will start with training in the basics of paid search. You will receive a structured training plan designed around your internship timings. This plan is structured to ensure you are taking additional training as it is relevant, not overwhelming you with theory.
You will review our current digital advertising strategy, primarily focused on Pay Per Click (PPC). Your analysis will incorporate industry research, keyword research, project plan and budget estimates. It will cover Google, Bing, Facebook, Instagram, LinkedIn and Twitter advertising, plus other channels you identify.
You will develop campaigns based on your recommendations with the intention of providing measurable return on investment. These campaigns will be developed with supervision by the Refuel team. You will learn our methods of keyword research, campaign building and ad creation along the way.
Refuel will provide you with a suitable budget, based on your recommendations, to run your campaigns and receive valuable data. You will then work to review your data and optimise your campaigns each week.
The challenges you will assist with include:
Development of a prioritised initial digital advertising strategy.
Develop and implement campaigns with assets and reporting.
Review, suggest and implement improvements to marketing automation journeys.
We believe this opportunity is ideally suited to a marketing student with a strong interest in data, numbers and analytics.
This internship is designed to prepare you for an entry-level position in online advertising management or managing multichannel campaigns. This could be a PPC Specialist, Performance Manager, Account Coordinator/Manager, Digital Advertising Strategist, or more! It provides you with real world experience and certifications that future employers are looking for.
Responsibilities and duties
Undertake a structured induction and training process. This includes Google & Bing Ads Certifications, training in our processes, and understanding of tools used in PPC management.
Review our current digital advertising approach and activities.
Specific industry research at the macro and micro levels to identify trends and future best practice.
Develop a digital advertising strategy including detailed recommendations on campaigns, assets required, budgets, keywords, audience targeting, KPIs and measurable outcomes. This plan will be presented by you to relevant personnel.
Development of reporting mechanisms to ensure your campaigns are meeting or exceeding KPIs.
Participate in team meetings.
Provide separate informal feedback and presentation to key personnel, reflecting on the placement experience. This will provide information about how we could improve support for similar projects and students in the future.
These activities may be altered during the placement in accordance with the changing requirements of the position.
PPC internship requirements
Essential
Computer & technology
Basic working knowledge of SEO principles.
Basic to intermediate knowledge and skills in software such as Google G Suite (Gmail, Docs, Sheets).
Time management & attention to detail
Ability to deliver work on time according to your internship work schedule.
A high degree of attention to detail is essential.
Written & verbal communication skills
You will work with internal stakeholders, and will be required to build positive working relationships with the team.
The ability to follow client briefs through strong communication.
The ability to know when to ask questions, and book in additional training. We want people who are prepared to ask!
Interpersonal skills
Teamwork and collaboration skills to achieve project outcomes effectively and efficiently.
Desirable
Currently studying Marketing, Communications, Business or similar tertiary qualification.
Strong research skills
A portfolio showing your recent work (if applicable)
Excellent English literacy skills, both written and spoken.
Performance goals
In order to successfully complete our PPC marketing internship, you will be required to:
Complete tasks within required timeframes.
Complete assigned development plan and training courses.
Deal with your colleagues professionally at all times.
Ensure your desk is clean and presentable at all times.
Development plan
Depending on the length of your internship, you will be expected to complete the following industry recognised training and certifications:
Ryan Jones
Ryan is the Founder & CEO of Refuel Creative. He's a HubSpot certified marketer and SEO expert.
→ Read more blogs by me