Do you have a WordPress website?
Have you run into performance issues on your WordPress website? You can often trace the cause of a slow, unresponsive website to hosting issues.

If you haven't updated, or even checked your WordPress website hosting service in a while, now may be the time to give your site a spring clean.

The best managed WordPress hosting services are tailor made for your site's needs. With updates, backups, security, and high-performance guaranteed, you won't have to worry about your website again.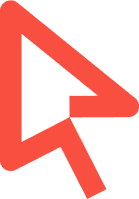 The importance of modern websites
The first websites were simply online brochures. You could only find websites by typing in www.businessname.com and their content usually belonged to a mysterious, unknown source.
Website building was heavily restricted, as there were no website building platforms. All websites were built through custom HTML, CSS or PHP programming which, as you can imagine, was time-consuming and alienating to most people.
Today, a modern website isn't a brochure. They're a store, a lead generator, a database, or a news site. This expansion in ability also brought with it an increased complexity behind the scenes to ensure that the website keeps running well, fast, and responsively.
With our Managed WordPress Hosting services, we're taking on all the behind the scenes technical aspects so that you can focus on the content that keeps your business running smoothly.
Your website is the first port of call for new customers. So, you should always ensure that your website is a well-oiled machine. Don't just take our word for it, the stats speak for themselves:
The danger of an unresponsive site
An unresponsive website can be a turn-off for your customers - they could leave your website and head to your competitor!
Did you know:
A study conducted by Amazon found that 1-second increases in load times costs them $1.6 billion in sales every year.
Web building platforms provide a simple interface for businesses to add and modify their own content (CMS) without needing to know the ins and outs of programming.
Building a website has become easier, but it's also become more necessary to monitor your website. Your website needs to be up to date and secure to protect you from hackers or errors. It also serves as a vessel to improve your Search Engine rankings and user experience (UX).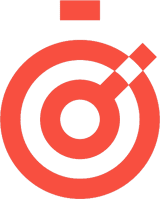 Speed
A big part of the UX is speed. Fast load times are a vital part of contemporary sites.
It seems drastic, but when so many sites have millisecond load times, there's little hesitation to click away from slow sites. Customers are impatient, but so is Google. The search engine prioritizes pages with fast load times, so a slow website has a direct and devastating impact on your search engine ranking.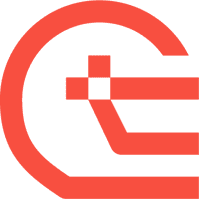 Security
Security and privacy laws have also changed over recent years, so your site will have to be regularly updated to meet these new requirements. You can't just build a site and forget about it any more.
We have spent years developing our Managed WordPress offering. Our hosting solution encompasses everything our clients need to support their WordPress website.
Using our industry-leading knowledge and experience, we've partnered with the best in the business. Kinsta, Cloudflare, and SendGrid make sure your site is the best it can be.
What's included in our managed WordPress hosting services?
Refuel's Managed WordPress helps your site load faster and be more secure and reliable.
Explore all the benefits of our managed WordPress Hosting service below:

Your website is hosted by our partner Kinsta and powered by the Google Cloud Platform (the fastest network in the world). We host our clients' data as close to them as possible, wherever they are in the world - if you're a US business, your WordPress hosting will be in the United States; if you're an Australian business, your data will be in the Australia.
We use Kinsta to host our WordPress clients' data. As Kinsta is optimized for WordPress, you will have unlimited server space and fast speeds.

All WordPress core updates and plugin updates are completed for you, keeping your site safe, secure and fast. Our update process means a backup is completed before every update. This allows us to automatically roll back your site if something goes wrong.
We also provide you with a suite of licensed and updated plugins free of charge. These might change depending on your specific website, but they are all of some benefit to the management of your site.

Every new image you upload is compressed to ensure your site stays fast no matter how you update it. Some of the ways that we can optimize your images for fast download speeds are:
Resizing to fit the web page
Optimizing for correct file format (e.g. png, jpeg, gif)
Compressing your image sizes
We also use SEO techniques to make your images appear in the search engines and increase site visits per month. We do this by using keywords in the image file names, optimizing your alt attributes and using sitemaps in your .txt files.

SSL certificates deliver all your content to visitors over an encrypted connection. SSL certificates are tiny data files that are bound to your organization's details. It typically protects your site visitors' information like credit card details, logins or names and addresses.
SSL certificates inform visitors that your website is safe and secure, making this a crucial addition for business sites. You'll notice a locked padlock in the top left hand corner of your browser's search bar; this lets you know that our site is safe. If a site is not secure, you'll probably get a pop up warning from your browser that says "Not Secure" or the padlock will be unlocked.
Most agencies charge extra for SSL certificates, but we don't. We consider them to be a non-negotiable aspect of all the websites we produce, so we throw them in free of charge.

The internet is a mysterious place, anything can happen to your site in a matter of seconds. What would happen if your website crashed today? We keep redundant daily or hourly backups to ensure that, should the worst happen, you are completely protected.

Your website can send 'transactional' emails, sign up emails, invoices, order confirmation, membership emails, and more. We've partnered with SendGrid to track when the emails are opened, clicked, bounce or if they're sent to spam folders.

Our team sends you a weekly report so you know your website is healthy, up to date, and secure.

We'll make sure up to two domains are renewed and protected for you. Domains are one of the most important aspects of your site and dictate your search ability and internet presence. We have to maintain them and keep them renewed as they can easily be taken by other websites.

Cloudflare's Domain Name System (DNS) simplifies the process of securing and managing your site's domain name. The domain name is the site address and is usually displayed in your browser's search bar as something like www.example.com. The DNS allows you to search for available Domain Names and then purchase and launch it on your website.
The Kinsta Cache temporarily stores your web documents, web pages, images and other multimedia to reduce server lag and optimize speed. When a person visits your website, the server calculates the elements of that page to display them to the browser. This is more time consuming and slows down the load time on that site. The cache stores this final product so that your load time is sped up!

We monitor uptime and performance for your peace of mind. This extends to making sure it is performing in all aspects and locations and analyzing web data to make continual improvements.
The problem with standard hosting
Standard website hosting will keep your site online, but it won't maintain your site. We've taken care of that for you.
Managed WordPress Hosting Plan
With this option, you pay one monthly fee that includes everything except email hosting. This includes:
Fastest WordPress hosting - based close to you on super fast Google Cloud servers.
Redundant backups - backed up in Sydney daily, and offshore hourly.
All plugin and theme updates.
Licenses to use our plugins (we maintain group licenses as part of this service).
Uptime monitoring - we know when your site is down before you do and get it back up fast.
Performance monitoring - we check your website speed regularly so we know if any updates have slowed it down.
Domain name renewals - includes up to 2 domains being renewed.
Transactional email - sends all website emails via SendGrid, so we can track that they're being sent, and avoid spam folders.
Domain Name Server - includes Cloudflare for managing DNS records fast and easy for maximum reliability.
Image optimisation - every image that we upload is compressed to ensure your site continues to load fast.
SSL Certificates and secure connections.
Weekly report confirming updates have been completed and any issues with your site.