Are you our new creative Videographer & Content Creator?
Ryan Jones
26 September 2022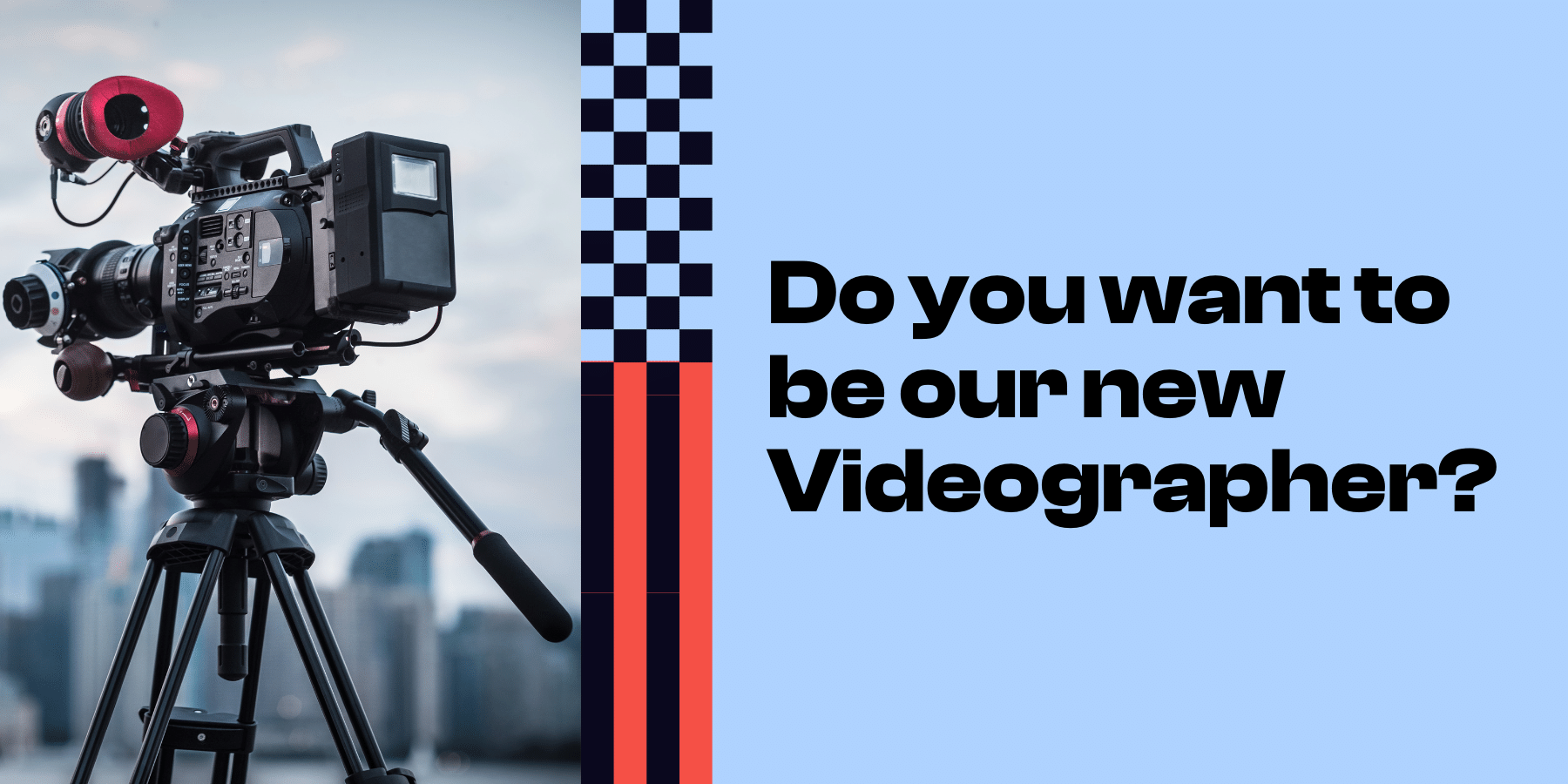 Are you an experienced camera operator and editor? Then we want you to join our team as our new Videographer and Content Creator.

Don't worry, Carol isn't going anywhere! But she is enjoying a well-deserved break before returning in a senior Post Production role. So we're on the hunt for a flexible, multi-skilled Videographer who can pick up the mantle.

We offer a flexible workplace and this role is being offered part-time (0.6-0.8 FTE).

Why you want to work as a Videographer at Refuel Creative

The key to this role is variety. It will suit a creative keen to be involved in the full filmmaking process.

You'll be creating videos, ads, podcasts, photos, and more in our studio for both external clients and ourselves.

Not to mention some pretty great perks:


Huge variety of clients - A UK client one week, a local cafe the next, the opportunities are endless.
Access to high quality camera equipment - Like our Canon C500, Panasonic EVA, or Sony mirrorless DSLRs, with quality lenses to suit. Our studio is stocked with a variety of lighting, gimbals and more, so you can make your vision come to life.
Fully stocked photo and video studio - Your own flexible, dedicated space to create, with room to grow.
Flexible work hours - Balance your work and life commitments with flexible work days and hours. Work 3 days a week, 4 days over 5, early starts, late starts, the choice is yours.
Mixed Mac and PC environment - Your choice, but we're standardised on Adobe Creative Cloud as our edit software of choice.
Generous equipment loan options - Borrow equipment for your days off or weekends for your own personal projects.
Professional development opportunities - You're always evolving in your role and growing your expertise.

What you'll be doing as our Videographer

You'll work on a range of content - commercials, social ads, product demos, e-learning, photos, live streams, and more.

You will need to be organised, creative and proactive, working with our team to plan, film and edit video content. Your responsibilities will include:
Pre-production on client projects, working with clients throughout the project to develop briefs, storyboards, and scripts.
Working on site, including camera operation, lighting setup, and directing people on set - camera operators, actors, clients and others as needed.
Post production and editing footage.
Organising, logging and storing footage from shoots for archival purposes.
Help our sales team prepare quotes, proposals and packages for clients and leads.
Ensuring that the necessary filming equipment is organised, charged and available for use.
Photo shoots, both in studio and on location, including headshots, product photos and social content.
Continuing to develop our in house studio and capabilities, pushing innovation in video and marketing.
Staying up to date with industry trends and tools.
You will report to our Performance Marketing Manager, looking for ways to leverage our marketing technology to deliver exceptional customer experiences. You will have access to leading web video platforms like TwentyThree, Wistia and Vidyard. These will help you ensure that your work is delivered in the highest quality, most engaging way possible.

About you

You are passionate and driven. You always seek ways in which to learn and expand your skill set. You don't mind a bit of office banter, are a team player, and share our common values. You're a fast learner and ready to dive into some pretty big projects.

You will need to be equally brilliant behind the camera as you are in the edit suite. You will need to be a pro at Adobe Premiere, but also have basic to intermediate skills in After Effects.

You are looking to join a team with growth opportunities, and lead video and content strategy for a rapidly growing agency. You're here for a good time and a long time, growing with the business and the role.

To be successful in this role you will need:
To be prepared to thrive in a fast-paced, varied agency environment.
Intermediate to advanced skills in Adobe Premiere Pro.
Intermediate experience with colour grading and sound mixing.
Basic to intermediate skills in Adobe After Effects.
Experience with camera equipment.
Basic to intermediate lighting skills.
Intermediate photography experience.
Excellent written and verbal communication skills.
To push yourself creatively to make your best ever content.
A willingness to travel to different locations as required for client shoots.
To be self-motivated, capture opportunities and proactively solve problems.
Basic technical skills to solve those little camera issues that come up from time to time, like updating firmware.
Great problem solving skills and creative vision.
A current driver's license.
A sense of humour and team spirit.


About us

Refuel Creative is a global digital marketing agency with the approachability of a local marketing team, based in Port Adelaide. We are a team of driven, creative marketing professionals working to get the best results for our clients.

Refuel is striving to be Adelaide's employer of choice for marketers. You are not an 'employee' here. Instead, you are an ally and a teammate that will play a crucial role in our operation. In our team, your voice always matters.

Our clients are all over the world. You'll work with startups, established brands, big businesses, small businesses, tourism providers, breweries, and more.

Our office is in Port Adelaide, right across the road from the Port Admiral Hotel. There's free parking, a balcony overlooking St Vincent Street, and a fully stocked kitchen with coffee, snacks, drinks and more!

Our Videographer hiring process

Does this sound like the perfect job for you? Great! We believe in hiring the right person, not the first person, so our hiring process is a little different. Here's what to expect through our application process.
Apply using the button below. This form has some in-depth questions to help us get to know you better. It also includes a basic personality assessment - values and culture are important to us.
Within 1-2 weeks, Melissa will contact you to book a screening call or let you know that you've been unsuccessful.
Once the screening calls are complete, we will start booking face to face interviews, generally 1-2 weeks from your screening call.
We may ask shortlisted candidates to complete a short assessment based on a real-world scenario. This is typically a mock brief, where we put a brief to you and assess your response.
Finally, we may ask the final 2-3 candidates to produce their short assessment project in our office with our equipment. They will shoot and edit their concept in our office in a short but realistic time frame. If you are asked to shoot your concept we will pay an agreed contractor rate for this time. You are not expected to work for free.

Apply now

Videographer jobs in Adelaide like this don't come up very often. This is an excellent opportunity for the right person - a person who is passionate and enthusiastic about the craft. Working in an agency, you'll learn a lot in a short time, while having all the equipment needed to succeed.

If this is you, apply using the form below. We treat all applications as confidential.





If you want to discuss the position before applying, book a time to talk to Ryan.