If you love writing, become our next Content Marketer
Ryan Jones
09 February 2020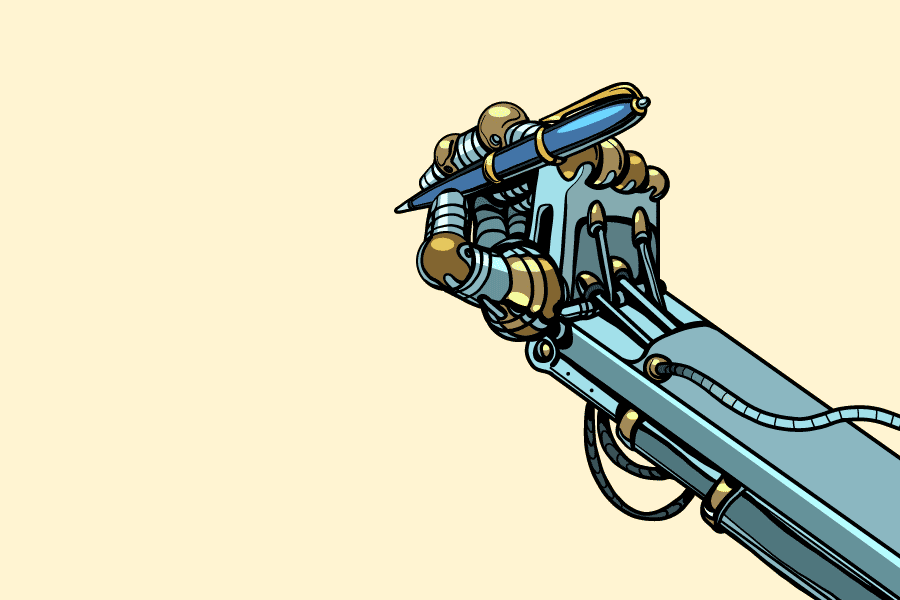 Do you love writing? Do you create content constantly?
We are looking for a Content Marketer to join our fast-growing and diverse team.
We're a tech-focussed marketing agency based in Port Adelaide. Our clients range from not-for-profits to tourism and B2B.
We are on the search for someone with a passion for copywriting. Someone who can write content to make our amazing clients stand out on all platforms.
What does a Content Marketer do?
You'll be responsible for writing, editing & planning content. You'll have the creative skills to put together beautifully presented content. This includes on-brand social posts, email newsletters, blog posts and website copy.
You will have excellent attention to detail, spotting those hard to see typos to ensure all copy is accurate and well written.
You're not all about the art though. Your creative writing and content decisions are well thought out, backed by data and research. Your copy needs to fit with the people it's written for: the target customers and personas.
Search Engine Optimisation is a large part of what we do at Refuel Creative. You will need to write copy that is read and enjoyed by humans but also ranks in search.
Not an SEO expert? That's ok. If you're a great writer with strong attention to detail, we can teach you our unique process and help you excel.
Who are we looking for?
First, great writers. People passionate about prose. Clever copywriters. Grammar nerds.
We want someone who can help develop the right tone of voice for the client and consistently deliver quality copy in that tone of voice. Whether it's super casual, comedic, refreshingly friendly, or formal, the tone will be developed with clients for consistency.
You will need to be able to absorb information like a sponge to communicate information about any industry. This will include industries you love and some you don't know at all.
You will also need to have a keen eye for detail. A crucial part of this role is proofreading your own work and the work of colleagues and clients. This includes editing copy, rewriting it in the correct tone of voice, and improving the overall quality.
Once you have produced your copy, you'll need to be able to publish it on WordPress or HubSpot blogs, web pages, and social media.
Bonus points for candidates who can create social graphics and photo content with Canva or Adobe Creative Cloud.
Creativity is essential in this role. We want you to contribute your comedic timing and creative flair to your content. We only want to develop engaging, valuable content that people will read and use.
This is a flexible full-time position, offered 0.6-1.0 FTE. You have the opportunity for career development and a negotiable salary in line with your experience. This would be an exciting opportunity for a recent graduate or someone looking to rejoin the workforce part-time.
What is it like working at Refuel Creative?
Our company culture is simple: we genuinely give a shit. About our clients, our work and our staff. Read more about our values here.
From Friday team lunches, the occasional ping-pong championship, and a casual, laid back vibe. We pride ourselves on offering a workplace that is a place to be yourself and grow your career.
We think it's important to keep learning and growing professionally. We offer personal development programs and regular informal reviews. You won't be dropped into a desk and forgotten. As your role develops, you'll have the tools and knowledge to achieve your goals, with the rest of the team alongside as your biggest cheerleaders.
We run a fast-paced marketing team, working on both our content marketing strategy and our clients.
Our clients are a mix of business to business (B2B) and business to consumer (B2C), in technical and non-technical industries. This includes SaaS software, consulting, e-commerce and more. One day you might be writing about a hot new tourist destination, the next might be welding. With clients across Australia and overseas, you won't get bored!
Our recently renovated office is in the heart of Port Adelaide, central to shops, restaurants, pubs and even the Pirate Life Brewery. There is free car parking a short 2-minute walk away, and a quick train ride from the city.
We're also keen to hear from candidates interested in working from Darwin or remote.
Ready to apply?
Does this sound like you? Click to apply now, we would love to hear from you! Applications will be open until Monday 9 March 2020.
Our hiring process has evolved to be more in-depth over time, helping us find not just the best person for the role, but the best fit for our team. There is a three-step process to working at Refuel Creative:
Submit your application (above - use the button!)
Phone interview - within about a week of your application, suitable candidates will receive an email to book in a phone interview with Melissa.
Face to face interview - Once the phone interviews are complete, shortlisted candidates will be asked to book a time for an interview at our office with me. These emails are sent about a week after the last phone interview depending on the number of candidates.
That's it! So if you're keen on joining a fast-growing marketing agency delivering great results for clients, apply today.