Google Ads trends in tourism we've seen through the pandemic
Ryan Jones
28 July 2021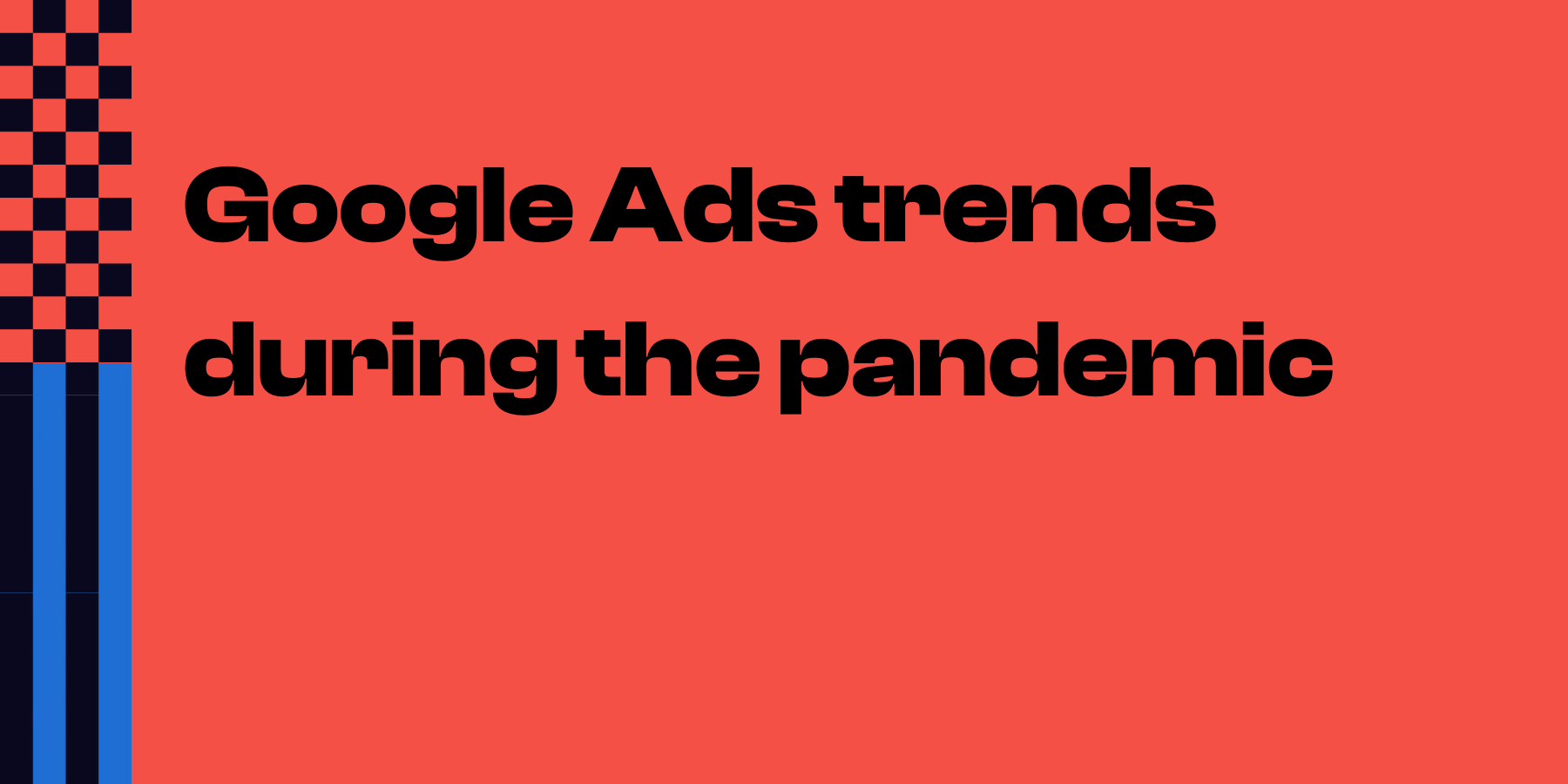 The COVID-19 pandemic has thrown up challenges for all of us. It's a global event the likes of which most of us haven't seen in our lifetimes, and hopefully won't see again.
From a digital marketing perspective, we've seen some very different search data as we went into lockdown, came out of lockdown, then hurtled back into lockdown. Given the potential for lockdowns to continue to be a risk as new COVID-19 variants pop up, now is a good time to review what we have learnt so far.
With widespread border restrictions and hospitality limits, the tourism and travel industry was one of the most affected. Now we can share some of the latest trends in Google Ads based on what we have seen, and on the latest data coming from Google.
While this data is specific to Google Ads in the travel and tourism sectors, it can also be applied to other sectors. Even in markets that have 'returned to normal', or had their own "Freedom Day", Google Search PPC trends have changed, and you can't just continue as you normally would!
Lockdown stops conversions, but no longer stops clicks
When the pandemic first hit, search volumes dropped overnight. But combine lockdowns with general uncertainty, and people just stopped searching for certain things. Travel, hospitality, and other markets saw search demand drop to nearly zero.
Here's one example from a travel provider based in Sydney. The graph below represents visits from search engines by device. Blue represents all devices, orange is mobiles, and green is desktops. The grey lines represent a period when there were so few searches that no data was available.

It is clear that traffic from search dropped to nearly zero from March to July 2020, but has since picked up. It hasn't rebounded quite to pre-pandemic levels, but it did climb over the Christmas holidays. It also increased again from March until the latest round of Sydney lockdowns.
During the initial lockdowns, there were so many unknowns that people just didn't know what was going to happen. Travelling was the last thing on their mind.
Once more became known about COVID, and we'd seen people come in and out of lockdown, this changed significantly.
Take this example of the start of the recent Sydney lockdown: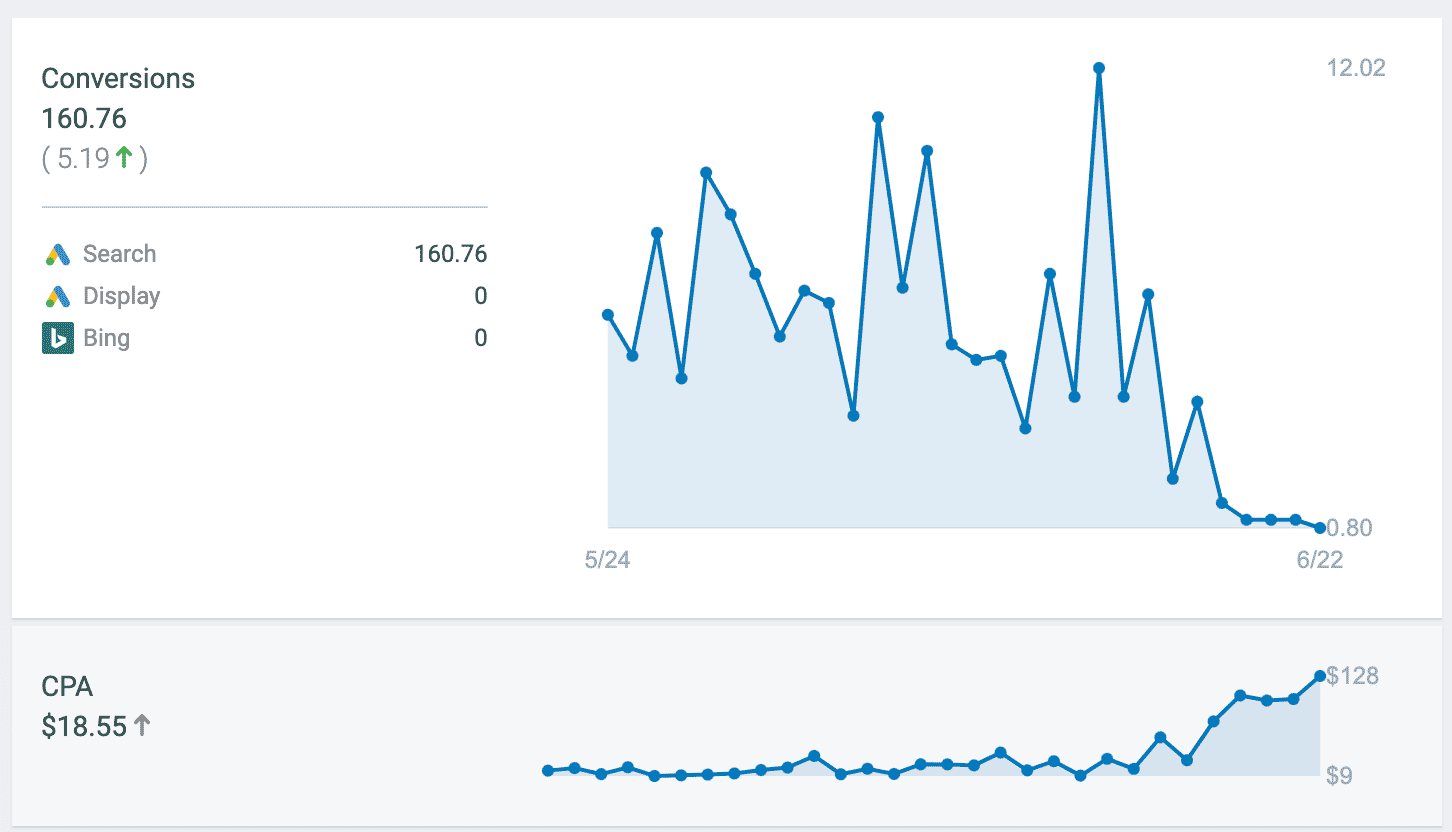 You can see a dramatic drop-off in conversions from 18 June in the top graph, when word started to spread about the Northern Beaches cluster. People became concerned about lockdowns, and stopped booking travel products.
The bottom graph, however, shows that CPA, or cost per action, rose dramatically over this period.
What does this mean?
In Google Ads, you pay per click, not per conversion. Your cost per action is calculated based on the cost of the number of clicks it takes to secure a conversion, be it a call, an order or an enquiry. So if you paid $2 per click, and 5% of the people who click on your ads convert, you need 20 clicks for someone to convert. Those 20 clicks, at $2 per click, cost you $40, which is your cost per action.
When lockdowns are looming, there's significant market uncertainty, and people don't want to buy products until they know they can travel. But by June 2021, people knew that lockdowns do end.
Unlike in March 2020, search demand didn't completely drop. People are looking for their post-lockdown activity. They're dreaming about where they might go, what they might do.
We now have a market where people are still clicking on ads, incurring our cost per click, but they aren't buying anything. There's a high likelihood they will when lockdowns end, and we know in some markets you can make 50% of your conversions or income 3 months after that click. So we see that short-term significant increase in the cost per action.
In March 2020, we recommended customers pause or reduce their Google ads budgets. In some cases we found that there simply wasn't enough search demand to spend ad budgets.
But now, we are recommending that you continue your ads. Appear in front of people looking for post-lockdown activities.
Conversions may take longer, but you can measure this very easily up to 90 days after their visit using Google Ads or Analytics. You can measure longer with specialised tools. You just need to be prepared for a short-term rise in CPA.
One change we recommend most businesses make is increasing focus on conversion actions that don't require a purchase. Actions that people doing their research can take risk-free, but provide you with value.
Some examples we have seen work well include:
Email newsletter subscriptions
Brochure or catalogue downloads
Enquiry driven offers, that don't require up-front payment
Live chat or chatbots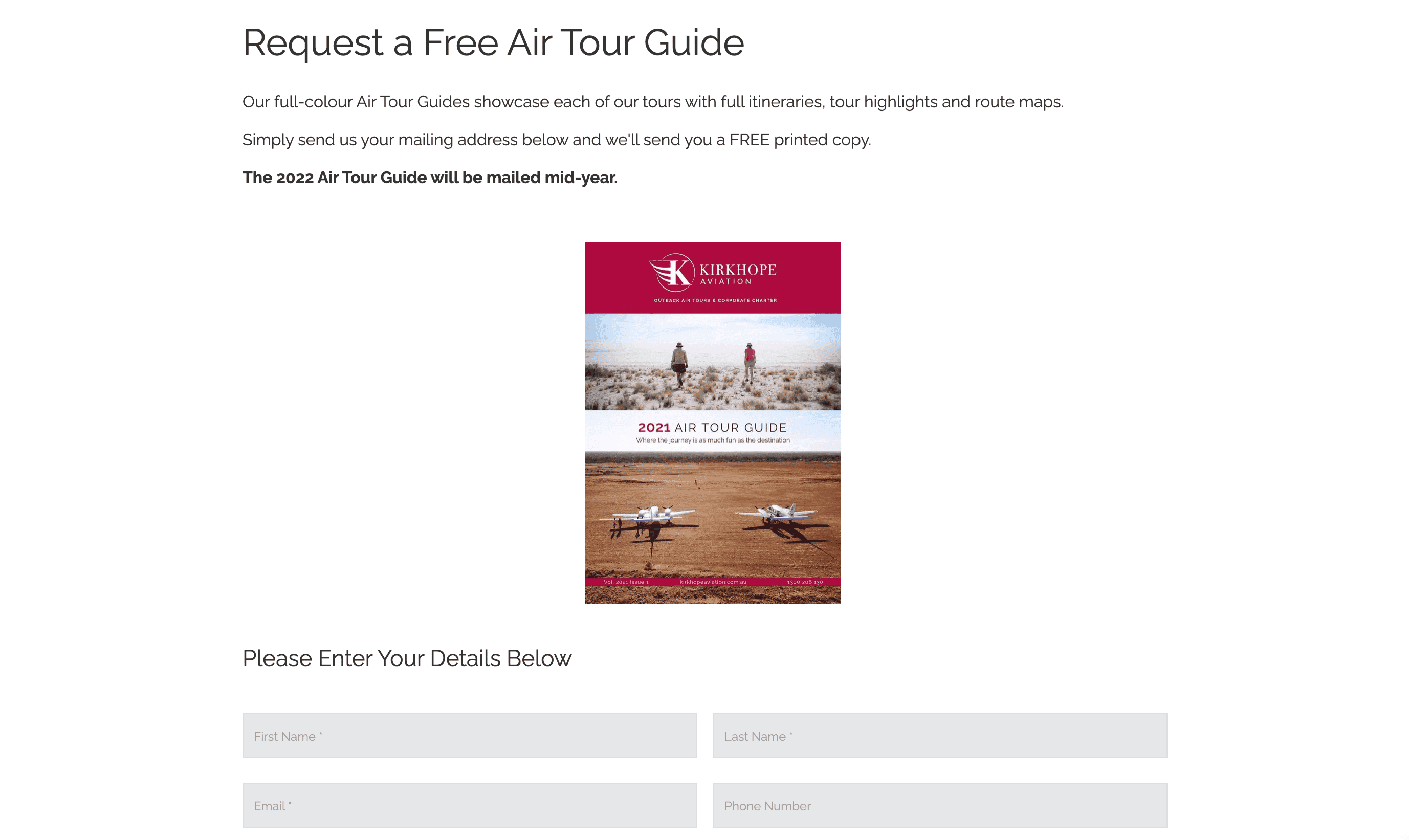 You get a new contact that you can nurture to purchase after lockdown lifts using their supplied contact details. The visitor gets a download that helps them plan their post-lockdown holiday. You both win.
You may also want to look at grouping your keywords by search intent and the action you want people to take. You could then pause your conversion focused ads and keywords during lockdown, when you know you will get fewer conversions. You can then focus your budget entirely on discovery ads, and keywords for people looking for post lockdown travel.
Competition is higher than pre-pandemic levels
In general, we're seeing that Ad Depth has increased significantly through the pandemic, particularly on mobiles.
Ad depth is a metric for the number of ads shown whenever a search showed ads. Higher ad depth means more ads are shown for each search. This tells us that more people are targeting the same keywords.
Ad depth dropped to lows in March 2020 as lockdowns and work from home measures came in. It then peaked leading into and during the Christmas holiday period as travel demand soared. We then saw it start to drop back in May as lockdowns started to hit Australian states again.

This significant increase in Ad Depth reflects a significant increase in competition in travel Google Ads. There are more companies advertising more often.
This competition also drives up costs for everyone advertising in these markets. In some markets, we have seen keywords rise from $0.10 per click to as much as $1.78 per click.
What does this mean?
In most markets you will need to:
Increase your campaign daily budgets to be competitive.
Monitor and increase your bids for each keyword to ensure you remain competitive.
Focus your optimisation efforts on improving quality scores. Ensure you are losing minimal impression share to rank related issues. We want to ensure that Google sees you as the most relevant advertiser to get the best positions.
Consider running experiments or trials using Google's Smart Bidding. Our rule of thumb is if a campaign has more than 30 conversions in the last 30 days, this can be effective. Smart Bidding is based on Google's Machine Learning algorithm, and while it's better than it was it still isn't infallible, so don't assume they'll get it right!
Don't just assume that ad campaigns that were working pre-pandemic will work as effectively post-pandemic. You need to monitor and optimise campaigns.
Mobile is the leader
We know this has been a trend for many years. Google has made it very clear that we need to get aboard the mobile train or get left behind. But most businesses still focus on what they generally see - their desktop experience.
The data from the last 2 years has really reflected this:
Search queries in Cruises & Cruise Services stayed flat year-on-year, but mobile actually rose 7%. Tablet dropped 13% and computers dropped 6%.
Clicks in the Travel & Tourism sector on mobile are up 20%, with mobile now representing 68% of all clicks.
Impressions on Mobile in Travel & Tourism are now 70% of all impressions, growing 51%. Computers grew 41% in comparison, while tablets grew just 12%.

This data tells us that more people are doing their research on their mobile. Maybe while they're waiting for their morning coffee, they're commuting to work, or in any other micro moments throughout the day. But across the board in travel, mobile makes up 52% to 64% of search queries.
To take advantage of this trend, you will need to:
Make sure you're offering a great mobile experience. Thumb friendly and designed to format onto mobile screens.
Consider ad extensions designed for mobiles, such as call or app extensions.
Offer call and SMS options for people to reach out.
Improve your lead capture tools to track your visitors' whole journey, across their computer and mobile device. HubSpot is a great tool to track the whole customer journey and conversions.
Tablets are the losers
If mobile is the big winner, tablets are definitely the losers.
Tablet use has never risen to the levels once promised by a bombastic Steve Jobs at the launch of the iPad, despite how handy they are.
What we can now see is that search volumes from tablets have dropped throughout the pandemic.
Queries from tablets are down 12-13% across the board, except for Ferry searches, where it has only risen 2%. Not only that, but tablet search queries make up just 3-7% of search queries.
The lesson here is while tablets still make up valuable traffic, they are not big enough to be a focus for most of us. You should focus on having a good responsive website experience that adapts to a range of screen sizes. This includes the resolutions tablets use. You should also ensure that your responsive experience has enough room on screen to cater for touch screens.
Bye-bye Google Display retargeting. Hello Video Ads!
One of the more interesting trends we've seen is in Retargeting. Traditional Google Ads retargeting has become dramatically less effective post-pandemic.
You have more competition for ad placements and a general distaste for display ads. You also have bad actors trying to take advantage of people being locked at home.
While impressions and clicks are still there, and cost per click hasn't skyrocketed, conversions have dropped off.
This isn't restricted to tourism. Some of our eCommerce clients, and even some of our like-minded agency friends, have seen similar trends.
The return on investment from display retargeting has dropped off significantly.
So what should we do instead?
YouTube Video Ads
A bright spot throughout the pandemic was YouTube. As people were locked down at home, event organisers found new ways of streaming events online. The cinemas were shut, so movies that were at first postponed also moved to streaming services.
In March 2020, YouTube saw a 500 percent increase in views, with demand soaring for videos showcasing activities you could do at home. Meditation, cooking and home workout activity videos were in demand.
With all this demand for online video, we've seen YouTube video ads become more effective than display-type retargeting.
With YouTube video ads, you can target similar audiences to Google display, including:
People who have already visited your website
People who have completed actions on your website
People who have similar interests to people who have already completed actions on your website.
People interested in certain things, like trips to locations you service, travel in general, etc.
You have options to play video ads before, during, and/or after videos, as well as make them skippable or non-skippable.
Video ads don't have to be expensive to make, and our expert videographer Carol would love to help you.
Multi-channel retargeting
Putting all your ads in the Google basket is increasingly a bad idea, so it's time to mix things up!
Consider adding Facebook and other channels to your retargeting mix, so you can advertise to the right person right where they are.
Our favourite option for multi-channel retargeting has been AdRoll, so much so that we've become an official AdRoll Agency Partner! The main reasons for using AdRoll are:
Increased inventory - AdRoll buys ad space on a variety of ad networks including but beyond Google display, so your ads can reach a wider audience.
Consistent approach - you can combine your Facebook and Google retargeting into one campaign. AdRoll's intelligent algorithm will then find you conversions based on user behaviour.
Brilliant for eCommerce - dynamically create personalised ads featuring relevant products. This increases the relevance and effectiveness of your advertising.
Easy to use - install the AdRoll pixel on your website, and then it's easy to create segmented and targeted audiences.
With Facebook and/or AdRoll in your mix, you cover the majority of online ad placements. Beyond these, you also have options like LinkedIn, Twitter, Pinterest, TikTok, Snapchat, and many more. Always consider your customer and where they will be!
What should you do moving forward?
Things have changed at this point compared to pre-pandemic. Search terms have changed. Competition has changed. Costs have changed. Even the location of searchers have changed.
You need to change your PPC marketing strategy with it.
The key learnings here for people running travel Google Ads in any market are:
Keep your ads running through lockdowns now, but be prepared for a drop in conversions.
Have ways of capturing visitor details and getting value without costing them money.
Consider nurturing strategies rather than focusing on getting the booking. Look at strategies so you are considered during lockdown, and to get back in front of these visitors post-lockdown.
Look at options beyond Google Search and Display. Video ads, Facebook and AdRoll are the first options.
I might be biased here, but I believe a key takeaway is the value you get from working with a Google Partner agency (like us!).
We have access to resources within Google that can assist with identifying both trends and issues, so you can stay ahead of them. We also have access to data from a range of different clients and industries. And we also have advanced tools and strategies to identify issues fast.
In a world where optimisation is becoming more critical, having experts in your corner is essential.
Have questions about your online advertising strategy? We're here to help - book a call today!