Imagine showing your company name to any potential customers from the moment they begin to think about something that relates to your business. That's what Google Ads can do for you.
Want to know more about Google Ads?
Book a free call with our Google Ads experts to get your questions answered, and see how Google Ads can work for your business or not-for-profit.
Why Google AdWords?
Google Ads has become the leading online advertising platform, thanks to the way the Ads work.
Google Ads turned advertising on its head when it launched. In a business market used to paying upfront for advertising in the Yellow Pages, all of a sudden you have a way of advertising when someone is looking for you. You have control of your advertising budget, and you're only paying for results.
There are three key benefits to Google Ads.
Benefit one
Targeting
One of the greatest advantages of Google AdWords advertising is that it allows you to target your ads to potential customers who have already shown interest in your products and services.
You can choose to reach people who have searched for certain keywords, are part of a specific demographic (like a certain age group or gender), using certain devices, are online at a specific time, and so on. This flexibility means that you're more likely to be able to show your ads to the right people who will take the action you desire.
Benefit two
Cost control
Google Ads allows you to choose exactly how much money you spend on your paid search campaign - with no minimum. You don't pay just for running the campaign. Rather, you're charged only when somebody actually clicks on your ad. This way you're paying for results, not possibilities.
Benefit three
Measuring success
With Google AdWords Management, you can monitor the performance of your ads in detail, letting you track your return on investment (ROI) and conversion (how many potential customers are becoming real customers). This will allow you to easily see what to adjust in your campaign and where to invest, boosting your ROI. You'll gain access to valuable information like how much it costs to obtain a new customer and what your customers' shopping habits are.
What Kind of Google Ads Can I Run?
Search Ads
There are billions of searches on the Google search engine every day and on top of that, there are millions of potential search results for those searches. A Google Search Network campaign is one of the most popular types because it puts your ad in one of the most commonly seen places on the Internet; in Google search results.
When a person searches for specific terms related to your business, they will see your text ad as one of the most prominent results. These are people already expressing interest in your chosen keywords and are considered as high-potential customers by Google. Search ads typically compel the customer to take a specific action, like clicking your ad or giving you a call.
Search ads take minutes to create and have tools in place to help you write them. The keywords tool allows you to use the right words that people are searching for in your category or line of business. After setting the budget, you can encourage people to take action by choosing your advertising goal. If you're trying to increase sales, leads or website traffic, your ad will be optimised to achieve one of these goals.
Ad extensions allow you to add in key information about your business like locations, website links, phone numbers, reviews and more. Quite simply, this helps searchers contact you more easily.
You are able to create multiple versions of one ad to measure their performance against one another and generally track your ads progress. You'll be provided with analytics, which for non-marketers, can be tricky to understand but are incredibly useful.
Who gets the top spot is all determined through a complex bidding system that incorporates:
1
Spend
How much you're prepared to spend for each keyword
2
Relevance
How relevant your ad and landing page are to your keyword, measured through a quality score
3
Customer experience
Your customer experience and click through rate
Display Ads
Google Display Ads are run on the Google Display Network; a group of over 2 million websites, videos, and apps that display Google ads just like yours, reaching over 90% of internet users worldwide.
With Display Ads, you can target your ads to be shown in particular contexts, to particular audiences, in particular locations, and so on. They are designed to help you find the right audience by placing engaging ads in different formats to potential customers in the right place and time.
When people are browsing online, display ads can appear in YouTube videos, websites, news pages, blogs, Gmail and apps. This option is more visual then search ads as they're typically accompanied by an image, making them stand out more.
The advertising goals for display ads are more focused on promotion and awareness but have a lot of potential to increase sales and leads. You have more control over the ads format with display ads and can choose from a variety of different image types to include.
You are also able to control your managed placements, ensuring your ads aren't displayed on the wrong kind of website.
Shopping Ads
Shopping ads are a good option for retailers and merchandisers looking to advertise a product. You can reach the shoppers who are most likely to actually buy something from your business and bypass window shoppers or people who are just not interested.
Instead of a simple text ad, your potential customers will see your product, it's photo, it's price, and key information about your company when they search for a particular keyword. This will help send you viable leads, as they have already been exposed to the most important information about your product before clicking.
Shopping ads are accompanied by product images, descriptions and also usually include the price of the item. Again, the visual aids in this context are much more effective than search ads, especially for e-commerce businesses.
AdWords for Video
Google AdWords Video lets you show a video advertisement, like a traditional commercial, on it's own or within other YouTube content across the Google Display Network. If you know that your target customer is somebody who views a lot of video content or responds best to messages delivered through video, this ad type is a good fit for you.
You can choose to run your ad before, during or after videos, on discovery pages around YouTube, or as an unskippable in-stream ad that cannot be overlooked by viewers of a particular video.
You can use this ad to direct people to your website or to your YouTube channel to watch more videos. Given that large volumes of people globally consume YouTube content on a daily basis, this could be an ideal option for you if you're wanting to reach a wide audience.
You also won't pay a cent until someone watches at least 30 seconds of your video advertisement or actively engages with it. In other words, if someone clicks on a call-to-action overlay, a card or companion banner.
App Ads
If you are advertising a mobile application, Google App Ads are your best and simplest option. You input key information about your app and Google designs variations of ads for you, optimizing each to be as effective as possible with no extra cost to you. These ads are displayed on Google Search, Google's application marketplace Google Play, YouTube, and the Google Display Network.
Once you reach 100 conversions, you will have provided Google with enough data to be able to make advertising decisions on your behalf. Google uses machine learning to automatically rotate and adjust bids so your ads appear for the right people and inkeeps with a budget that works for you.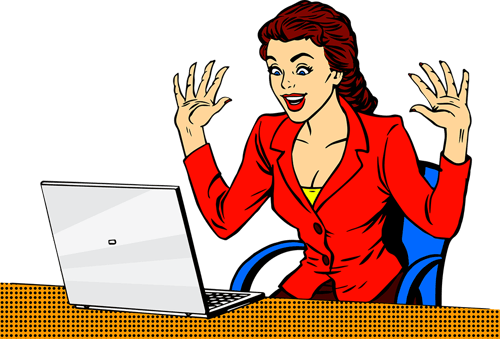 The Customer That (Almost) Got Away
With Google Remarketing, or retargeting, you can reach a potential customer who showed interest in your company but did not take the desired action. For example, this might include somebody who visited your website but didn't take any meaningful action or a person who put an item in a cart but ultimately did not buy it. Remarketing lets you display custom ads to these specific users, subtly encouraging them to follow through on the interest they've already expressed in you.
The Benefits of Remarketing according to Google are;
Campaign statistics
You'll have reports of how your campaigns are performing, where your ads are showing, and what price you're paying.
Large-scale reach
You can reach people on your remarketing lists across their devices as they browse over 2 million websites and mobile apps.
Focused advertising
You can create remarketing lists to advertise for specific cases. For example, you may create a remarketing list targeted for people who added something to their shopping cart but didn't complete a transaction.
Easy ad creation
Produce text, image, and video ads for free with Ad Gallery. Combine a dynamic remarketing campaign with Ad gallery layouts to scale beautiful ads across all of your products or services.
Efficient pricing
You can create high-performance remarketing campaigns with automated bidding. Real-time bidding calculates the optimal bid for the person viewing your ad, helping you win the ad auction with the best possible price. There's no extra cost to use Google's auction.
Prompt reach/Well-timed targeting
You can show your ads to people who've previously interacted with your business right when they're searching elsewhere and are more likely to make a purchase. You can also help customers find you by showing them your ads when they are actively looking for your business on Google Search.
How Much Will I Spend?
Getting Started
Google AdWords does not require a minimum ad budget, but we recommend at least $10 a day for optimal success. Even that small amount is enough to let you start reaching high-potential customers.
How Budgets Work
With Google Advertising, you can set an average daily budget for your campaign, which can be changed at any time. This is the amount you'd like to spend every day over the course of a month. Your spend might vary day to day, but it will never exceed your monthly charging limit (your daily budget multiplied by the number of days in the month).
Some days, your ads might be shown more often in order to maximize potential traffic, and you could spend up to twice your daily budget. However, this will be balanced out with days that you spend below your daily budget.
In addition to setting a budget, you'll need to determine your ad's bidding options. You can think of Google's ad operations as an auction. Every time Google has open ad space available, on a search result page, a video, or elsewhere, they sell this ad space to the highest bidder.
Setting your bid puts you in the auction, giving you the opportunity to receive the ad space. You can adjust your bids depending on what results are most important to you. You can focus your bid on clicks, impressions, conversions, or views. Knowing what you want your ads to do will help you determine how to bid.
We'll Figure It Out For You
Why You Need a Google AdWords Consultant
Google AdWords is a powerful tool, and tools are most useful in the hands of those who know how to get the most out of them. Our Google AdWords management services simplify a complicated process, taking the guesswork out of your hands. Rather than figuring it out as you go along, you can trust us as a Google AdWords expert to help reduce your costs while optimizing your results and tracking your progress.
As a Google Partner with certified staff and an established track record of success, we can help you harness the power of Google AdWords to meet your company goals. To get started, we'll provide you with an initial account audit and proposal free of charge.
How To Advertise On Google
Well, that's simple… hire us!
Refuel Creative is a badged Google Partner, demonstrating our advanced knowledge in Google advertising products. Our certified staff enables Refuel to deliver you with results and solutions which provide you with a positive return on investment.
Google Ads allow our clients to advertise on Google when a user is searching for what they provide or sell. Our Google Ads expertise ensures we are able to prepare full analytical analysis and assess the return on investment data so you can see your results.