The ups and downs of working from home in 2020
Anna Butler
14 December 2020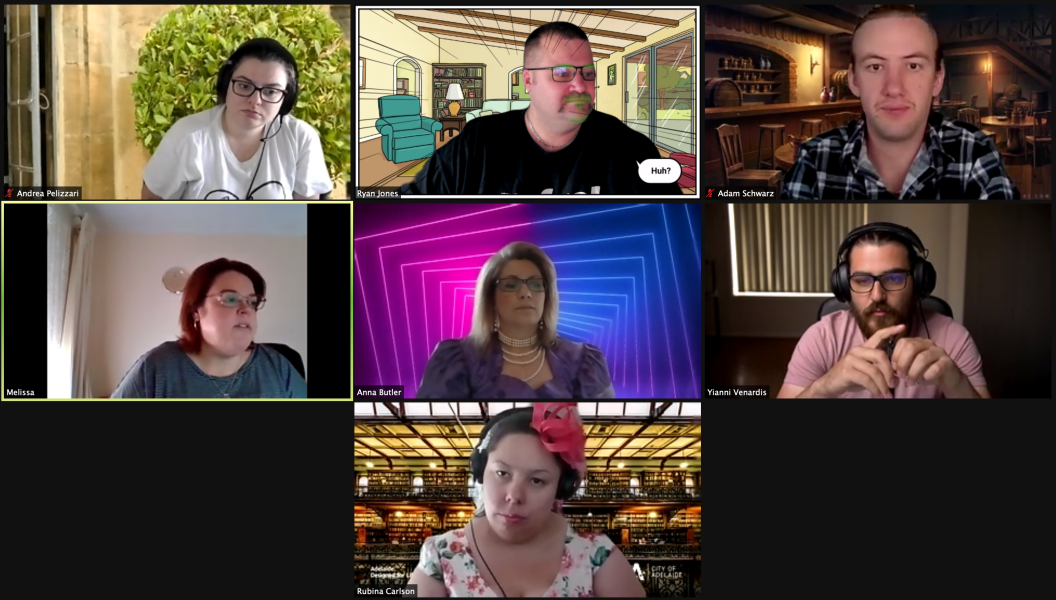 This year was certainly like no other in modern memory. COVID-19 threw up all sorts of challenges for us, with many of us working from home - often for the first time.
As we look back on the year that was, we asked the team at Refuel to share some of their experiences working from home. Both the good and the bad.
Ryan Jones, CEO

My favourite thing about working from home is the work/life balance. I can indulge in hobbies like American-style BBQ and smoke meat while still working from home, since these take 8-12+ hours to cook properly. My dog comes into my home office to check on me, and my partner works from her home office so we can have breakfast together.
The downside of working from home is the disconnect with the team, not seeing everyone face to face, and missing those interactions around the coffee machine or at lunch. Remote meetings are great but face to face human interaction is needed from time to time. Plus the more time you spend home the more I find I want to get out and about at some point!
Oh and deliveries/mail! These still got delivered to the office, so had to be collected at regular intervals.
Rubina Carlson, Digital Marketing Manager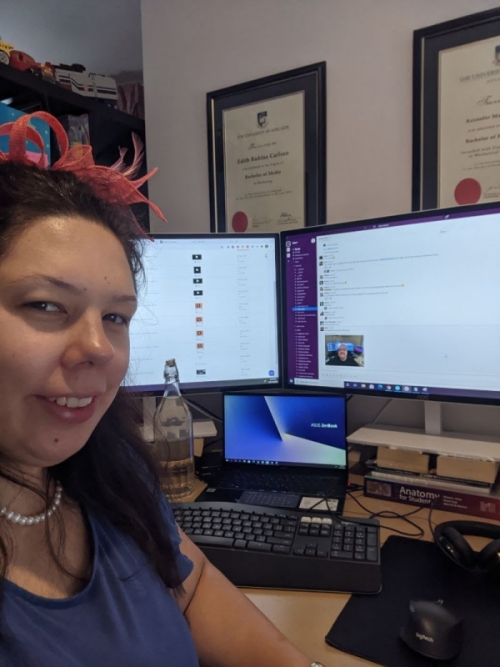 2020 has been a challenging year all round, but there were some silver linings. Joining the Refuel Creative team in a completely paperless office has been fantastic. Transitioning to working from home arrangements for Adelaide's lockdown in late November was relatively easy. I literally took all the hardware I use at the office, set it up in the study at home, connected to the Internet, and voila! I was back to work again.
While the opportunity to work from home has opened up new levels of flexibility, it also has its drawbacks. I love all things digital marketing and working at Refuel Creative, however it does sometimes mean that I allow my work/life balance to sometimes tip in favour of work because I can do it from home. For me, it's so easy to get wrapped up in writing a blog post or analysing data that I don't realise the time!
Melissa Banks, Admin
For me, the best part was most definitely the flexibility of being able to start my days earlier (no commute time), and being able to also care for my school-aged son, when he was not able to be at school.
The part I didn't enjoy so much was the isolation. Particularly in times when we were asked to only leave the house for essential reasons, which meant you could go days at a time without seeing anyone other than those in your own household. The interaction and banter throughout the day with colleagues isn't quite the same via Slack, as when you're all physically in the one location.
It certainly gave me a newfound appreciation for how easily our work could transition from being in the office one day, to fully set up and ready to start working from home, the next. My previous places of employment would not have coped anywhere near as effortlessly, if at all.
Anna Butler, Content Marketer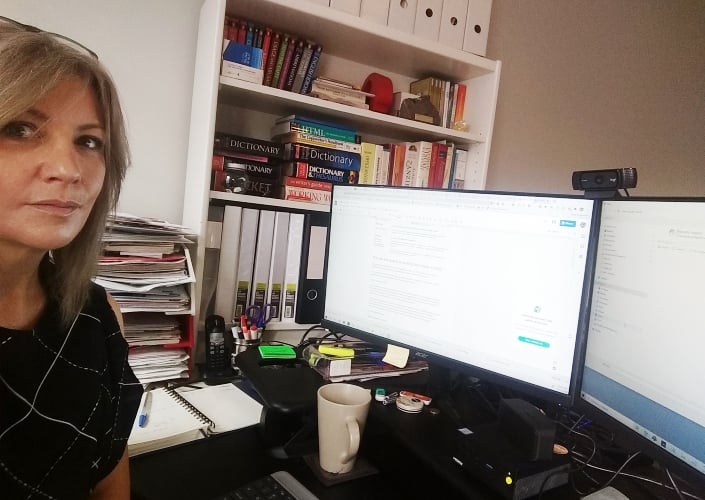 Before starting at Refuel on the tail end of the lockdowns, I had worked from home as a freelancer, so for me, there wasn't much difference. My husband is an essential worker, so our routine at home was much the same. The upside, however, was the rest of the business community realising that you CAN still be productive while working from home, and that face-to-face meetings can be largely managed via live link-ups, saving a lot of time and carbon emissions from unnecessary travel. Big win for the planet and flexible work arrangements!
On the downside, not being in the office as frequently made getting to know my new work colleagues a little trickier, while public transport has provided some interesting challenges in terms of social distancing.
Liina Puusepp, Marketing and Design Strategist
It's going to sound strange, but working from home feels like I have more time in my day. And I get more done - I feel like those extra hours saved on commute boosts my motivation. After I have "knocked off" for the day, I actually have time and energy to do the things I love and care about... and hate the most. Whether it's grocery shopping, going to the gym or cleaning the house - those tedious tasks don't seem so bad, as I know I'll still have time in my day to relax. Love the flexibility and balance!
On the downside, I do miss the banter and random funny/sarcastic moments in the office. Nothing beats human interaction, especially when you work with a bunch of creative and colourful characters.
Andrea Pelizzari, Inbound Marketing Strategist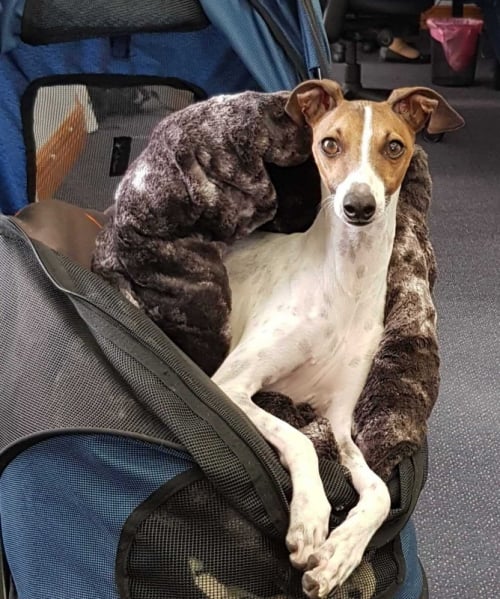 Working from home was very helpful for my personal circumstance as my Italian Greyhound pup is recovering from spinal surgery and can't be alone for more than 2-3 hours at a time. Although he loves his visits to the office with me, it was far less stressful being able to work from home with him in a different room where I could check on him from time to time. I found I was probably more productive at home without the general office chit-chat which is great but can be distracting at times. I also could fit more into my day without having a commute to work each day.
Aside from missing seeing my wonderful colleagues face to face each day and the office banter I really missed my commute to work each day. I use my commute to step out of 'home mode" and into "work mode" and vice versa at the end of the day. The commute down the hallway from the kitchen to my home office doesn't quite have the same effect!
Adam Schwarz, Designer
I've actually had very good experiences with working from home. Easily the best part was not having to deal with a 40-minute drive every day to get to and from work, sometimes it would be a full hour getting home, depending on traffic. I also noticed that since I wasn't spending an hour and half every day in the car, that I was saving money on fuel and I felt like I had more energy after work. Nothing's draining in quite the same way as having to deal with bad drivers at the end of the day.
That extra time allowed me to work 8am-4pm instead of the usual 9-5. The extra hour at the end of the day, before places like the bank and the post office close, let me run some errands that would usually have to be relegated to the weekend, which gave me more time to do the things I enjoy at the end of the week.
The biggest downside of working from home is easily the absence of the team. Being able to just scoot over to their desk if they're having trouble or being able to just chat was something I definitely missed.
Yianni Venardis, Videographer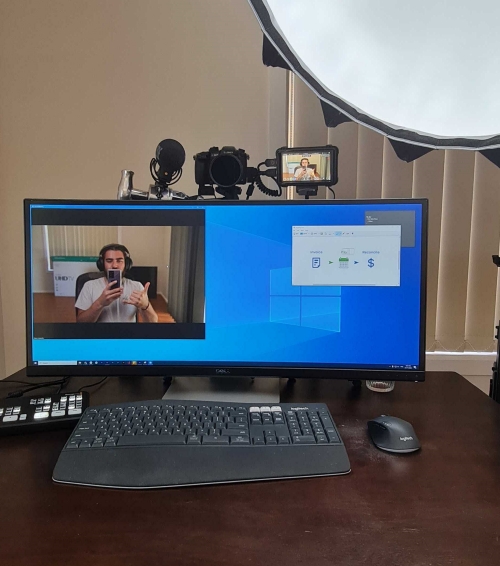 Working from home is great, I can have that morning coffee with my wife, make a cooked breakfast and I have no need to rush to get ready for work, I simply walk from the kitchen to the office and I am there. While I find working from home easy, I do like the day-to-day routine of getting up, getting ready and heading out of the house to work.
Working from home brings less distractions than working at the office with less chit-chat and shenanigans, but this is also the downfall of working from home. While it is convenient, I thrive with human interaction. Sure, there are applications like Zoom that help you connect with your colleagues, but there's nothing like seeing them face-to-face on a daily basis.
Lessons we learnt

It seems most of us don't miss the commute, but we do miss more spontaneous interaction with our colleagues. Sending a message over email or Slack, or meeting over Zoom doesn't quite have the same level of personal connectivity.

But we also learnt that working from home offices can be productive and promote a greater work/life balance.
Perhaps, moving forward, workplaces will be a lot more flexible with WFH arrangements, which would certainly help those juggling caring duties with kids or ageing parents. There are definite advantages to be had from downsizing office spaces, rather than workforces.

We're fortunate that Refuel was already quite a flexible workplace, making us a nimble workforce during the height of the crisis in Australia.

That said, we can probably do without our flexibility being tested again quite so robustly in 2021!