Meet the man behind the websites - Adam Schwarz
Andrea Pelizzari
21 August 2020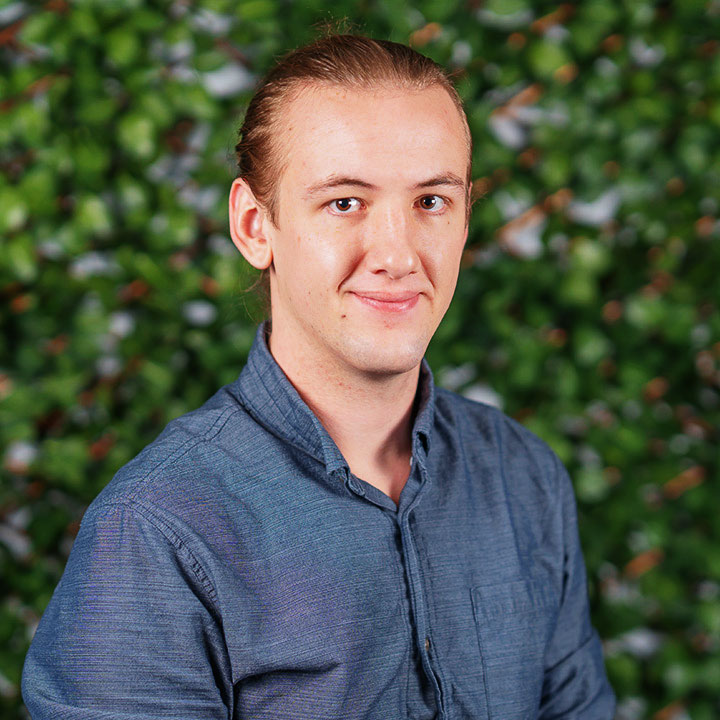 Most of you know our Graduate Designer, Adam Schwarz, he's been with us for a while now! Adam is the person who builds your websites and does all the nitty gritty work behind the scenes to keep your website up and running. Given he's such an integral part of the work we do, we thought it was about time everyone got to know him a little better!
Adam, what does a day at work look like for you?
I spend most of my time developing/maintaining websites for clients across a range of different website platforms. I also design websites, develop HTML ads, create custom modules, that sort of thing. Basically, if it involves websites or code of any kind. I'm the guy.
What have you enjoyed most so far in your time at Refuel?
Definitely the atmosphere. Everyone's pretty chill but still knows how and when to knuckle down and get sh*t done (am I allowed to swear in this?).
What challenges do you think you'll face in your time at Refuel?
The most challenging thing so far has been diving into the different programming languages needed to pull off some of the more dynamic web designs. And there's always more to learn with programming so I fully expect to keep learning for as long as I work in this field.
Other than that, I expect to be faced with development challenges. Figuring out ways to pull off a new design or feature on a website for our clients.
What do you think people should know before applying for a job like this?
On the developer side, the number one thing they should know is that at times development can be frustrating. Sometimes the feature you're developing just isn't working and it's not obvious why.
People should expect that to happen and know how to keep their cool and work through the problem to find a solution.
What qualifications do you have? Are they required for your role?
I have a Bachelor of IT (Digital Media), while I don't think it's completely necessary to have this qualification. It did teach me a lot of skills I've found very useful.
Things like familiarity with the Adobe Suite of products (Photoshop, Illustrator, etc) and with HTML, CSS, and JavaScript are all skills I use almost daily.
What was your career experience before joining Refuel?
Almost non-existent. I had several jobs unrelated to Website Design/Development throughout school and my gap year. And I joined Refuel fresh out of University after completing my internship here. You can read my thoughts on internships here.
What has been the best part of your role thus far?
Seeing my designs and creations being used in the real world has been awesome. I've enjoyed seeing the whole process involved with building a website come together; from the initial scoping out stage through to the copy and graphics and eventually, the build.
What makes Refuel different from other places you've worked?
The biggest difference between Refuel and my last job is the atmosphere and communication. At Refuel I know I can just turn around and ask one of my teammates for a hand or their opinion on something, that's not really something I could do before.
Also, I actually enjoy coming to work at Refuel each day.
Do you have any advice for people looking to work in this industry?
Have a decent portfolio of work you can show potential employers, and establish contacts within the industry somehow. I got this job through an internship with Refuel so that's another good way to get your foot in the door if you can afford to do it and you can find a good place to do it.
What is something unique you bring to Refuel that no one else does?
I would say my technical knowledge is what sets me apart in Refuel. We're a small team and aside from Ryan, I'm the only one that has an in-depth knowledge of how website development works. This means I'm aware of limitations or constraints that others might not be, and it also means I can give input based on practical ways we could implement something.
Do you have a website that needs refreshing? Perhaps you've been thinking about starting up an online store? Get in touch with us to make your dream a reality!