How to create a social media strategy
Sam Hutchinson
27 July 2022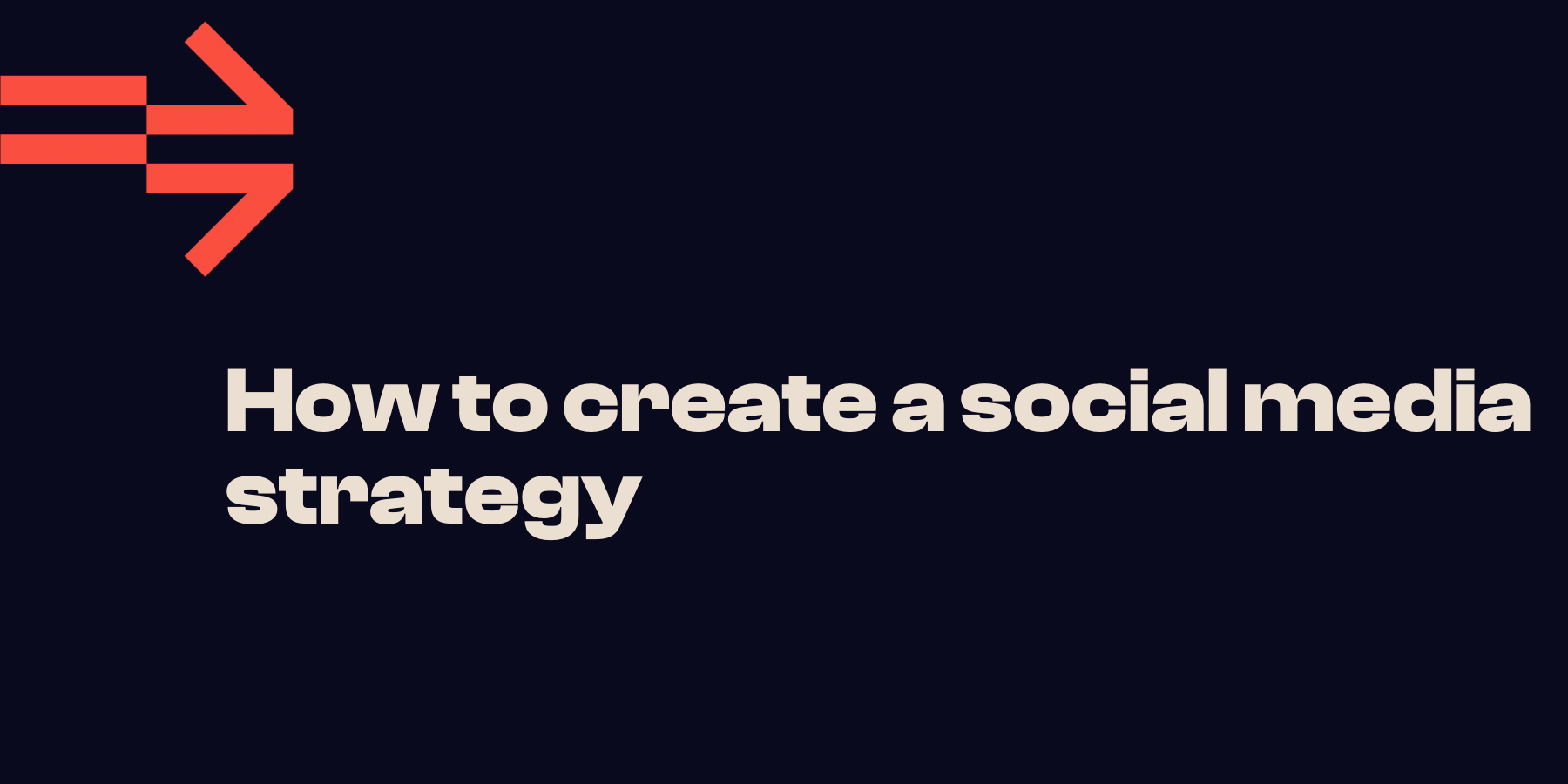 The benefits of a good social media strategy aren't a digital marketing agency industry secret. Everyone understands that running your social media well can increase brand awareness, loyalty, credibility and most importantly, boost your sales too.
That being said, actually getting your social media strategy up and running is a different task altogether.
Our Digital Marketing Manager (and social media whizz), Rubina Carlson, spoke at a Connecting Up Webinar on social media marketing in Adelaide. Rubina has experience in delivering results with social media marketing in Australia, so she shared some tips and tricks on how to get your social media strategies firing.
Watch Rubina's webinar
Missed the webinar but want to catch up? No worries! The presentation was recorded, so you can catch the full story and check out the dos and don'ts of social media marketing below!
Where to start?
Consider your social media marketing plan from a blank slate. Plan your social media strategy from the ground up, without thinking about what you have or haven't done in the past.


To do this, you'll have to analyse every aspect of your target audience and what you want your goals to be from the social media strategy.
Who's your target audience
Your target audience is everything. For instance, if your business sells slow paced river cruises, there's no point in pushing your presence on TikTok, as your target audience is unlikely to be on that social media platform.

Consider which platforms are used by your target audience and focus your strategy around these platforms. Create buyer personas so you can get a better understanding of those you want to target.

Analyse your existing audience demographics across your platforms, see if there's a gap that you're not filling.
Goals
Whether you're doing social media marketing in Sydney or Seoul, you'll need clear goals. What are your organisation's goals? Do you have SMART objectives already set?

If you don't have data-focused goals in mind, you are severely restricting your social media strategy. Your strategy should be built from the ground up to get a target result.

This result should be SMART:
Specific
Measurable
Achievable
Relevant
Time-bound
Here's an example of a SMART goal:
Increase interactions by 25% in a Facebook Group by 30 June.
In her webinar, Rubina highlighted that you should also consider your stakeholders when creating your goals.
Who are your stakeholders?
They could be internal or external, donors or customers, volunteers or employees.
What motivates them to take action?
Work out how you can convince them that you need a social media strategy and how it can help your business.
What appeals to them?
Do they want to build a community with strong engagement and interactions? Build your content around this.
What frustrates them?
Is it a lack of engagement? Lack of sales? Plan your social media strategy around this.
Where are they located?
This could be where they live or where they hang out online.
Consider your social media presence
Rubina encourages you to ask yourself, "how would you describe your business if it were a person?". Would you say your business is:
Formal or casual
Down to earth or professional?
Heartfelt and kind?
Clinical or passionate?
Whatever your answer is, this can have a significant impact on how your business communicates and presents itself on social media.

Give your business a personality on your socials. This builds a connection with your audience and makes it feel less like a sales channel.
Messaging

Messaging is crucial to your brand. When it comes to marketing for social media, you should have a clear understanding of what messages you want customers to take away from your brand.

With this in mind, consider the following questions:
What would you say to someone who doesn't know about your organisation?
What would you say to convince people who know about you to take action?
Once you have these answers, develop 3-5 key messages to get those conversions in place.
Check out our social marketing case study below:
Social media content calendars
You should plan ahead with a social media content strategy calendar. This content calendar should be based around the content pillars you want to push to your audience on socials.

For instance, if you post twenty times in one month, you can break these posts into separate categories such as product promotion, team photos, or tips and tricks.

Refer to your strategy, and drop in the content categories on a calendar When building your content calendar, don't forget to:
Check for national/international days of relevance, map them on your calendar.
Brainstorm a list of content ideas based on your content categories.
Review your ideas, select those that you think will best achieve your goals.
Put the shortlisted ideas on the calendar.
Scheduling tools
If you're managing multiple social media accounts, you'll need powerful, intuitive scheduling software in your arsenal.

Not only does scheduling software make social media management across multiple accounts easy, but it also lets you keep track of all your data in one place. This means you can see what's working, what isn't and what you need to do to improve.

At Refuel, we use two main pieces of social media scheduling software; Oktopost, Sprout Social, and HubSpot.
Oktopost
Oktopost was built to make social media marketing for B2B organisations easy. With a top down view of all your social media statistics in one place, and HubSpot integration, you can see what's working and what isn't to fine-tune your social media presence.

Learn more about Oktopost in our blog here.
Sprout Social
Sprout Social is a marketing leader in social media scheduling. This software is ideal for teams working on social media. In addition to access to data and analytics, Sprout Social's intuitive collaboration tools make it a breeze for multiple team members to work together across multiple accounts.
HubSpot
If you're signed up to HubSpot, make sure you're using the social tools within HubSpot.

You can draft and schedule social posts across multiple platforms, making it easy to check, approve, and quickly post content. In addition, you can also see all your social media data directly in HubSpot.
Don't be afraid to experiment
You shouldn't be afraid to try out new ideas. Even if your new ideas don't result in instant success, you can learn from these experiments and take them forward into your future campaigns.

The more strategies you make, the more chance you will have of success. Once you hit a winning formula, you can replicate this in the future for organic success.
What about social media ads?
Facebook and Instagram could require a paid social media campaign to support your organic posts. For instance, a Facebook advertising campaign could focus on driving engagement to your page rather than out and out sales.

Awareness campaigns in particular help give your content a quick boost and get the ball rolling on your organic socials.
Check out our marketing tips
Looking for more social media tips? As a social media marketing company in Australia, we've got you covered!

Every week, our Refuel team gives you the rundown on one of the latest (or upcoming) digital marketing trends.

If you're looking for cutting edge social media marketing that gets you ahead of the competition, learn more about our team's skills below: