The Animal Rehoming Service: A Google Ad Grants Case Study
Ryan Jones
10 June 2020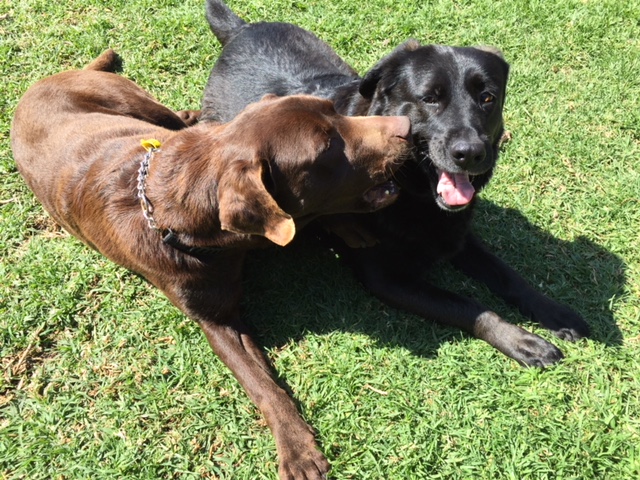 A success story about a not-for-profit animal rehoming service, a digital marketing agency, some cute animals and Google Ad Grants.
The Animal Rehoming Service is a small not-for-profit organisation that aims to rehome animals into loving, lifelong homes. As a small organisation, founder Michaela Newell, realised that she needed help to achieve her goals.
Michaela's goal was to increase awareness of her charity and help pets find new, loving families by harnessing the digital marketing solutions available to her. She wanted to increase TARS' social media followers, their website traffic and sign-ups, we create more awareness of their services as solutions for people needing to rehome their pets.
She wanted to do more to promote her business on a budget so applied for a Google Ad Grant. Michaela reached out to Refuel Creative for guidance when her ads began underperforming.
Problem
When The Animal Rehoming Service (TARS) first contacted Refuel, they were having issues with their Google Ad Grant which was previously working well for them.
We asked Michaela what the catalyst for reaching out to Refuel was, she told us that "Prior to engaging the services of Refuel Creative, our Google Ads account was self-managed. We were advised there was an upcoming change to the requirements and were unable to understand and implement the required changes."
At the time Refuel took over, the account had been suspended due to the issues with adhering to the new ad requirements. Realising the importance of these ads to the organisation, we promptly made the required amendments to get the account back into compliance. We worked with Google to have the website reinstated and running again.
"He [Refuel Creative's CEO, Ryan] made the required changes to our account and improved our usage and prevent our account from being closed. The best thing about working with Refuel is that they were aware of our budget and ensured that the work done was providing us with the best value for money.
Ryan communicated what the cost of things was prior to completing the work so that we could budget accordingly. The results were visible right away. Our website traffic increased, social media following grew quickly and effortlessly and our newsletter subscriptions rose from 2-3 per week to 15 - 20 per week.
Overall, we had a wonderful experience with Refuel. The service was personalised, our questions were always answered, calls were returned within an exceptional time frame. The team has excellent customer service and genuinely care about their clients' results. Our results truly speak for themselves!
I would 100% recommend Refuel!" - Michaela Newell, The Animal Rehoming Service
Solution
Refuel turned TARS' Google Ads around to ensure that they were compliant with the policies of the Google Ads Grant. Their previous results were unsatisfactory and with our help, they were able to obtain adequate and measurable conversions which increased their ROI. This allowed them to continue reaping the benefits of this generous grant and in turn, they have accelerated their fantastic charitable work through increased awareness.
Results
Thanks to the Google Ad Grant, TARS have been able to spend US$75.5K on Google Ads that they otherwise wouldn't have the budget for.
This grant has allowed them to attract over 42,000 additional visitors to their website, driving increased email subscribers, social media followers and most importantly, adopted pets.
The high-quality campaign structure means that the click-through rate for the account is 877% higher than industry benchmarks, allowing TARS to get excellent impact within the $10,000 grant.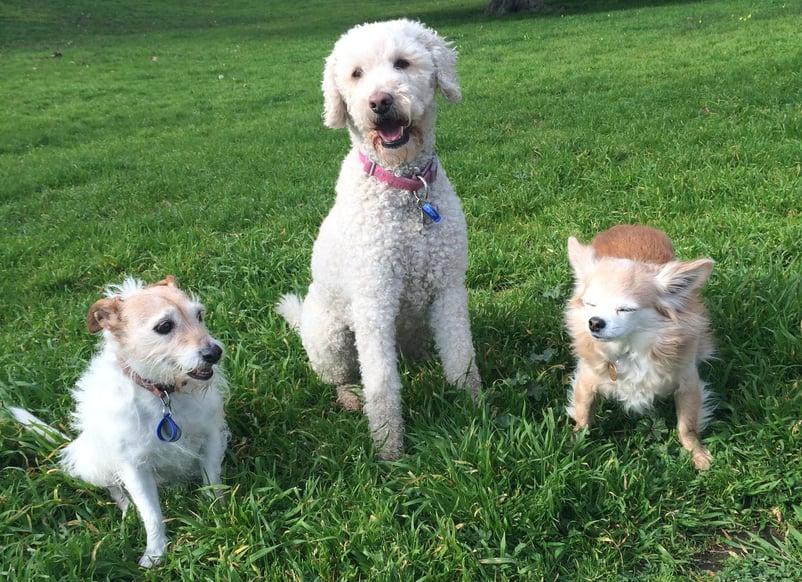 How We Help NFP's
Refuel Creative is passionate about using our digital marketing knowledge to make a positive impact and giving back to the community. Between us, our team has over 15 years of experience working for not-for-profit organisations. We know the challenges they face, which is why we're so passionate about helping!
We offer a specialised service for not-for-profit organisations and help many across Australia increase their reach and achieve their goals.
Just like any of our other clients, our full range of services is available to NFP's. We are also able to assist with funded initiatives and stick to their guidelines and regulations.
We've helped many of our clients with funding options such as Google Ad Grants and the NT Business Growth Program to supplement their limited marketing budget. Our team are always available to discuss what we can offer you within certain budgets and timelines.
We are enthusiastic about helping NFP's with their digital marketing efforts. We know that many organisations often don't have a large budget for marketing, but it is one of the best ways to increase awareness about their philanthropic work. It is for this reason that we offer discounted rates for not-for-profits and are grateful that we get to play a role in helping some very generous causes.