Our top 5 technology website picks
Ryan Jones
05 October 2018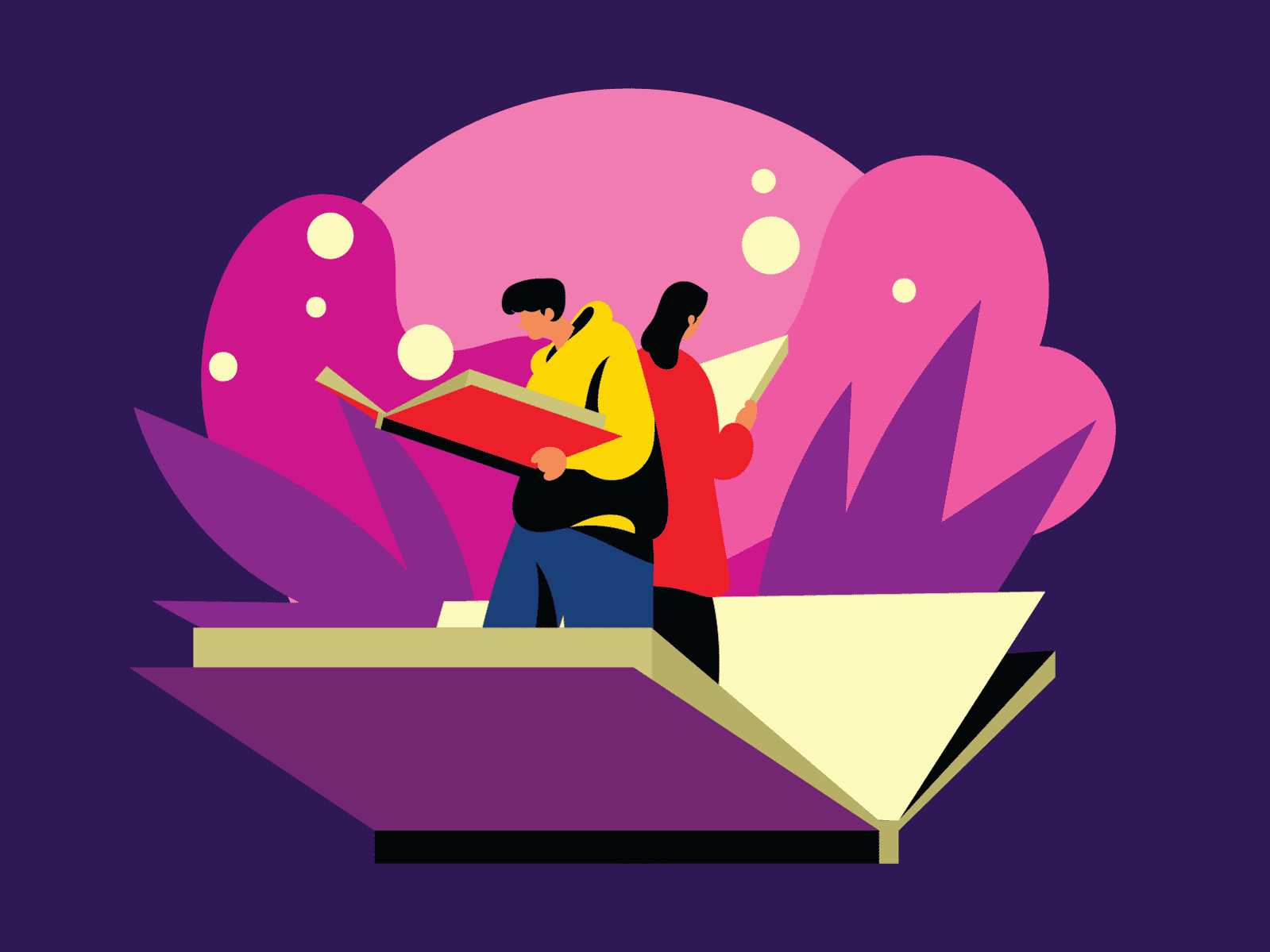 It's no secret that at Refuel we love technology. Keeping our ear to the ground is what keeps us relevant and anyone who visits our Port Adelaide office will notice it's full of gadgets, widgets and all kinds of electronic alchemy. Everyone here has their own go-to places to get the latest tech news & gossip so we put our heads together over coffee this morning to give you the top 5 that are trending in our office right now!
Keeping up to date with these sites allows us to offer the newest and latest innovations and improvements across a wide variety of industries that can give us intel to improve our customers businesses through our blend of web design, growth strategy, SEO, advertising, branding, podcasts and video.
Here's a list of our favorites!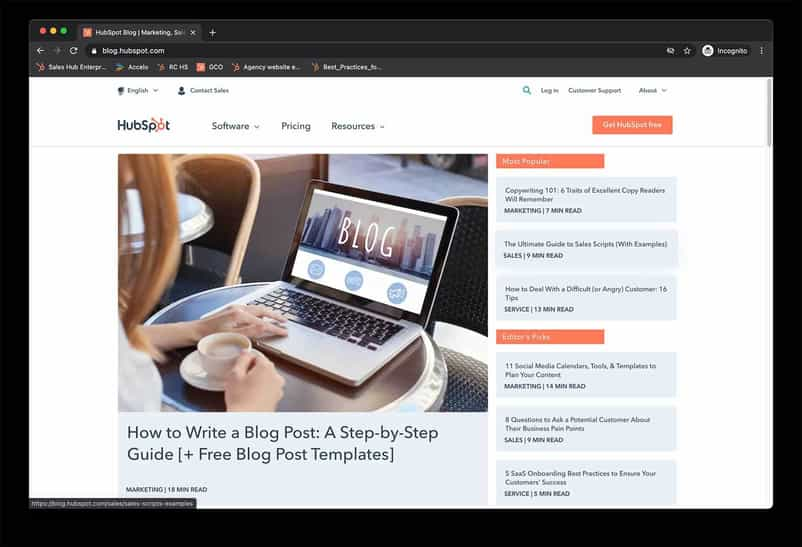 Our first go-to is HubSpot. This blog focuses on inbound marketing and sales software that helps companies attract visitors, convert leads, and close customers. The founders met at MIT when they were both grad students and realised that consumers were finding different ways to avoid old market strategies.
HubSpot gives customers the tools they need when it comes to starting their own inbound marketing strategy. This site offers free courses (as well as interactive tutorials) that teach you how to be successful in digital marketing. HubSpot offers a full stack of software that should be able to help your business grow in whatever way you need.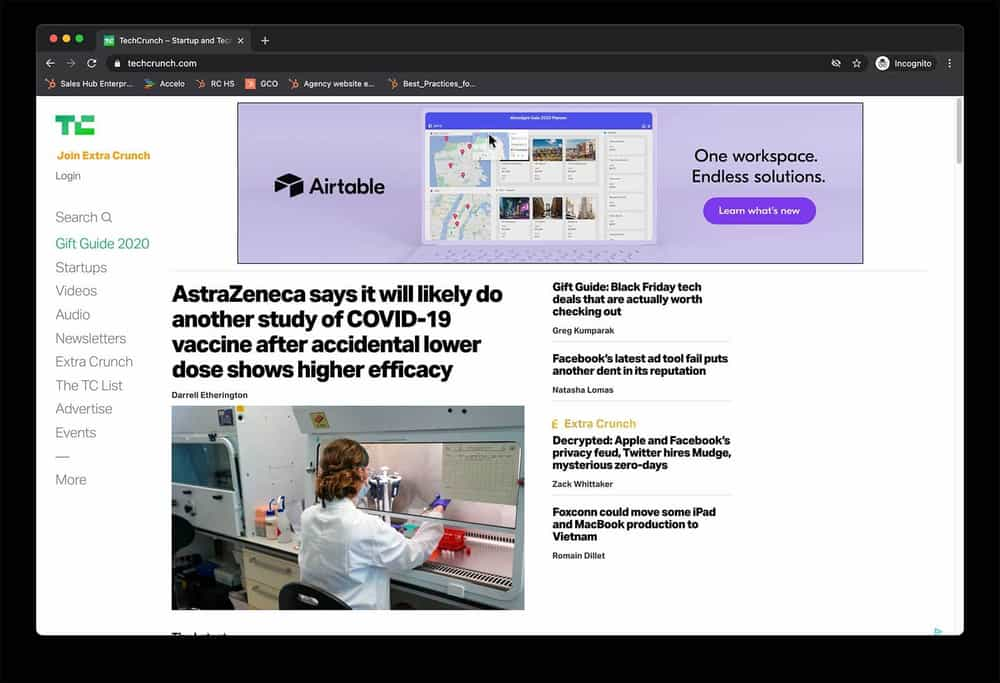 This site caters to all the tech enthusiasts out there. TechCrunch provides any and all information related to new technology and new gadgets. It also reviews new internet portals and products, as well as provides consumers with information on the latest apps.
TechCrunch gives analysis of emerging trends in the tech world and profiles new tech businesses and their products. New services, events and products launched by various tech giants in the industry like Dell, Microsoft, Apple, Samsung and Google are all covered extensively. This site also links techies to different startups and shows their funding reports.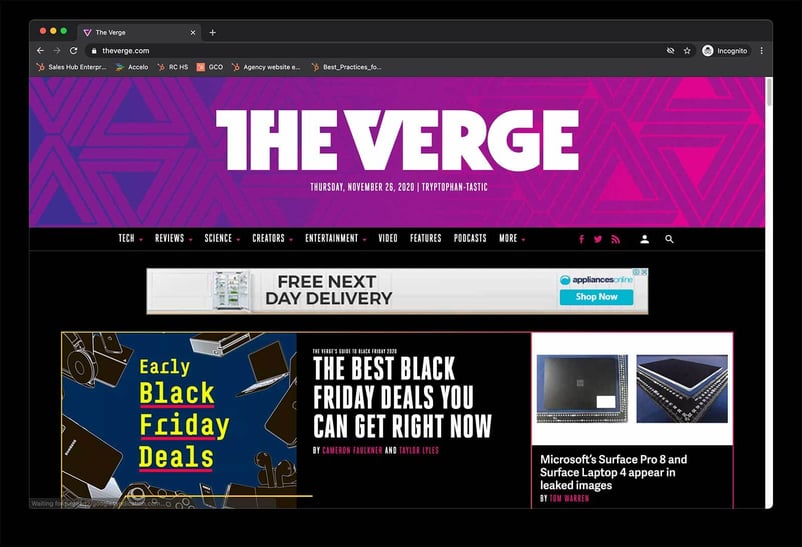 The Verge is an especially popular blog around the tech community targeted to those who are interested in reading up to date tech news, product reviews and product information.
Its mission is to offer in-depth reporting and long-form feature stories, breaking news coverage and product information in a unified manner. The Verge covers the crossover between technology, science, art, and culture.
This website gives insightful and meticulous reviews about new products launched in the market. The Verge also offers distinct reports on how technology affects society through dozens of blog posts a week. It allows readers to compare product specifications and research product availability.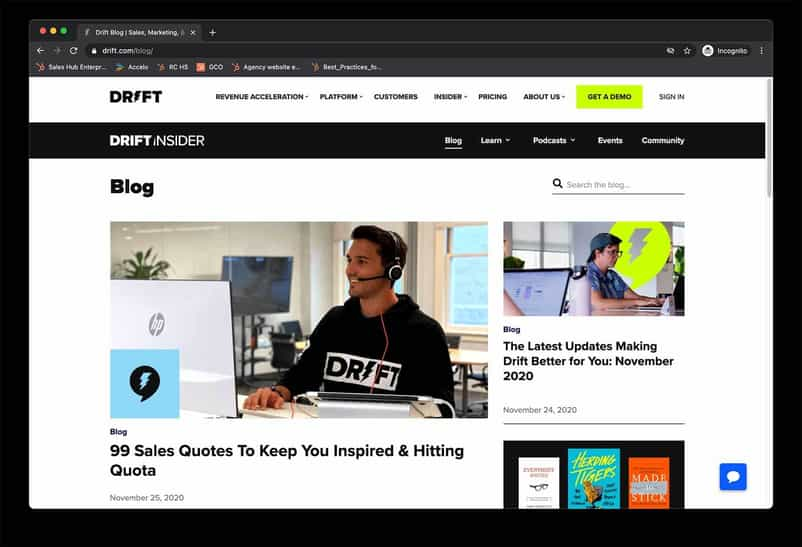 This website is the industry leader when it comes to conversational marketing, and the fact that it's the first and only one of its kind helps its credibility as well. Drift is the easiest way to add free, 24/7 live chat to any site. This operating system allows any conversation to be turned into a conversion. Instead of traditional marketing and sales platforms that rely on forms and follow ups, Drift connects your business with the leads in real-time.
Drift's platform understands that you don't need more traffic to close more sales. You just need to be able to talk to your visitors when they're live on your site. It's much more helpful to speak with customers in real-time when they get stuck on a certain topic or give you the opportunity to encourage them to use your product and also get critical feedback – all while on your site.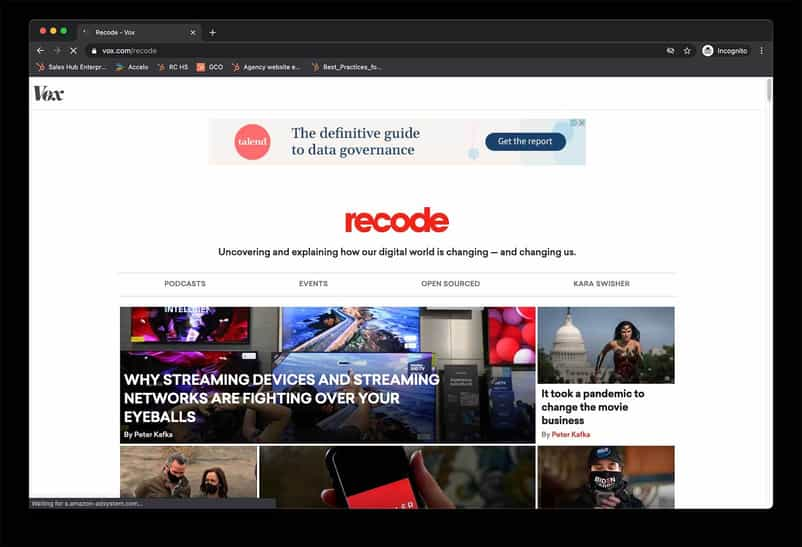 Recode focuses on the business aspect of Silicon Valley. This website provides the latest independent tech news, reviews and analysis from some of the most informed and respected journalists in the technology and media realm. It is so well respected that it has received an Excellence in Online Journalism Award from the U.S. National Press Foundation.
This website covers topics from commerce to media, policy and even transportation, as well as what's going on around social media. Recode also offers podcasts to get a better understanding and first-hand perspective about a majority of these topics.
Obviously our list is quite a bit more extensive, but it wouldn't be a Top 5 list if we didn't include: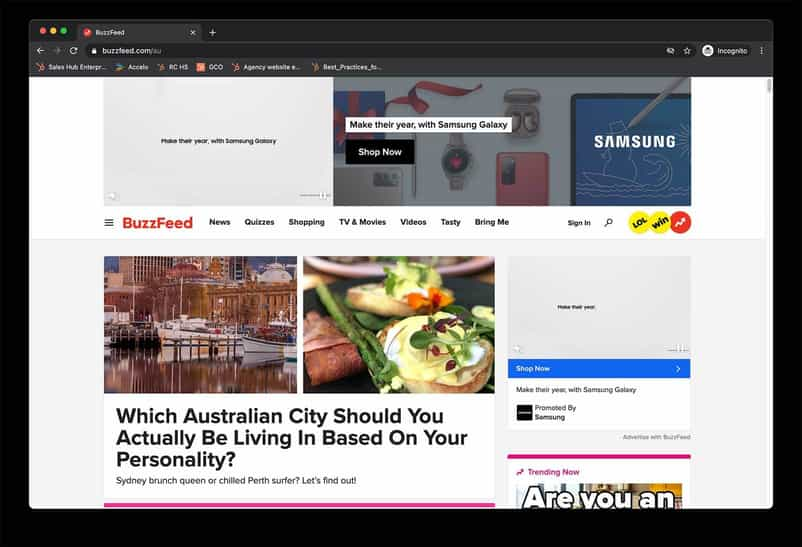 For the cat videos, of course.
Don't Forget About Us!
Are you interested in learning more about Refuel Creative? Drop us a line through our contact us form or start a chat by clicking on our Drift bot in the bottom right corner and chat directly with one of our team members. If you use the code word 'Bananas,' absolutely nothing will happen, but it will be funny for any of the Refuel team members who haven't read this post yet. So give it a shot!
Are you around Port Adelaide? Make an appointment below to drop by the office for a coffee (or beer) and a chat about how we can help you with your marketing.
Have your own suggestion we missed on this list? Let us know in the comments!