Big changes for little Refuel
Ryan Jones
04 September 2018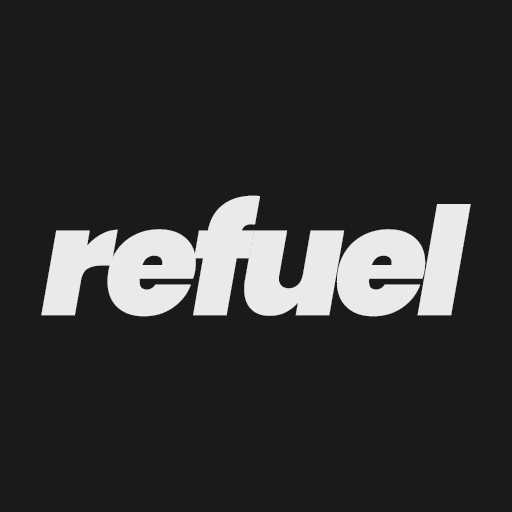 You might have noticed some changes with us recently. Refuel Creative, the agency I founded 18 months ago as "Refuel Digital & Marketing" is growing up in a big way, and I'm pleased to be able to finally share with you everything we've been working on over the last few months.
New brand, same values
The headline is our new look. We have a slick new logo, and a great new brand behind it that's a bit like us - equal parts fun, funky and nerdy. We spent many months getting this right, as it was important to us that it struck the right tone. We avoided the design trends stereotypical of our industry in favour of a brand with a lot more attitude, making it a lot more memorable.
The new brand doesn't change our values at all. The same service you've come to know and love is not going anywhere.
New partnership
We're a HubSpot Agency Certified Partner
In June this year, we formalised an agreement to become a HubSpot Agency Certified Partner. HubSpot makes a leading CRM, sales and marketing tool that fits with our business model perfectly. It allows our customers to scale their use of HubSpot over time, starting small and building up, and it starts at the very reasonable price of FREE!

By July, we became a Silver HubSpot Agency Partner, reflecting how fast we've grown and adopted the tools. Our team are certified in different aspects of HubSpot now and well positioned to get the most out of the tools.
You won't have to use HubSpot to work with us, but more and more you'll hear us referring to HubSpot and how it can benefit your business.
New office
That's right, we now have a funky new office in very on brand location - Port Adelaide! Our new office is a converted wool store at 221 St Vincent Street, Port Adelaide, right next to the Port Admiral Hotel. It's been renovated over the past few weeks and is now ready for prime time.
Over time, this office will expand to include a dedicated event and training space, where you'll be able to join us to learn the latest marketing and technology information and trends.
Feel free to drop in for a coffee and a look at the new digs.
New staff
Our staff team has grown too, with some new hires to continue our growth and to serve our existing customers.
Matilda Menz joined us in August as our Digital Marketing Specialist, working on campaigns and account management for a number of our key clients.
We've also formalised our management team, with Kate Tidswell now taking on the role of Creative Director, overseeing our design and creative services, and Brecon James as our Media Director, assuming responsibility for our photo and video services.
New website
That's right - we FINALLY have a website! For 18 months I've had to cop curious comments from clients and potential clients asking why a digital agency didn't have a website of it's own but no more!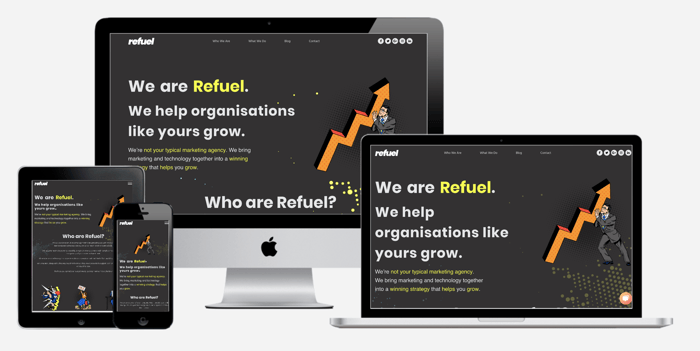 We'll fill you in on all the details of the new website soon right here on the new blog. In the meantime I can tell you the new site is 100% HubSpot - we are using HubSpot's Content Optimisation System (COS), taking us out of our WordPress comfort zone and ensuring we get the most out of our HubSpot investment.
The biggest thing about the new website was bringing our new brand together, and working on our own messaging. How do we sum up what we do? In the end, we wrapped it up as "we help organisations grow", as that's how I see our work - we make marketing and technology work together, and work for you so that you can grow.
So what's next?
I'm proud of what we have achieved so far as a team, and our next phase is even more exciting. Our new website brings with it new opportunities, and as I mentioned above, we look forward to events in our new Port Adelaide office.
We are also supporting October Business Month this year in Darwin with many events covering social media, marketing, websites and business automation coming to the NT.
We've got some big plans for the future, so watch this space and we'll share them with you on our brand new blog!