Happy Third Birthday Refuel Creative
Ryan Jones
26 January 2020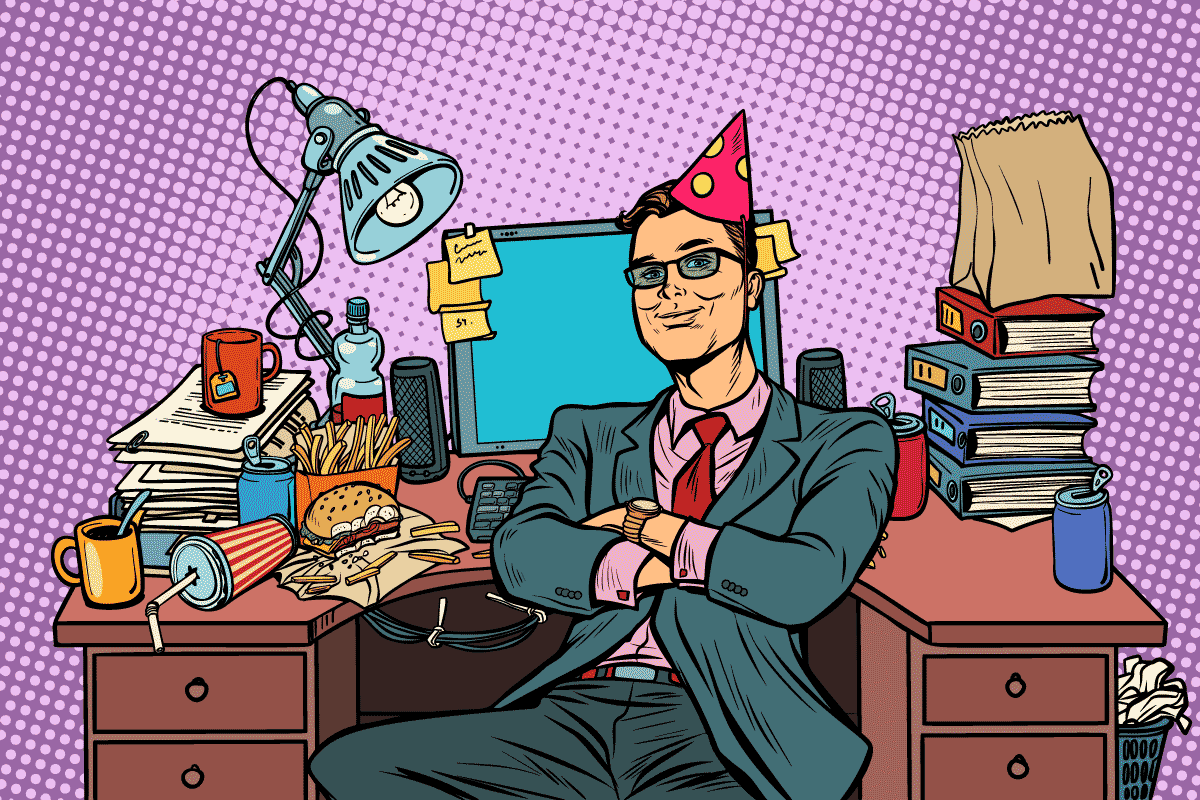 Today is our birthday — kind of.
Unlike a lot of businesses, Refuel Creative doesn't have an official birthday. Refuel grew organically. From humble roots with me just providing help to friends and friends of friends, it grew until it became a full-time job.
So today is the closest we have to a birthday because it was this day three years ago that I started my first day with no employer, just Refuel.
I gave notice in December 2016, and 25 January 2017 was my last day. So 26 January started my life as a full-time freelancer.
Back then 'we' were Refuel Digital & Marketing. I say we, but when I started it was me, working from my lounge room at home, with a homemade treadmill desk and a dog that liked to check in on me.
It felt like a risky move. I didn't know how much work was going to come in. But from the moment I told friends I was leaving to start Refuel, an amazing amount of support flowed in from friends and business contacts. This support resulted in referrals and more than enough work to keep me busy.
I quickly needed to add to our capacity. First, with contractors, followed by a team of employees. Refuel Digital & Marketing grew into a company, Refuel Creative Pty Ltd, and just kept growing.
I'll never forget that early support, and to everyone who has recommended us and taken a chance on us: thank you.
I was going to let this occasion pass without fanfare, as that's been our typical approach over the last three years. Shut up and get the job done. However, two things in the last week made me change my mind.
First, someone pointed out to me that 80% of new businesses fail within the first three years. Four out of five. It's a horrifying statistic but provides some confidence that we've got over the hump, and we're here to stay.
Second, the team wanted to celebrate.
Refuel Creative, as we're known now, has come a long way from the 'Ryan Jones show' that it was when we started. Now employing seven people, with our eighth starting next month and our ninth on the horizon, we are truly a team now.
It was hugely encouraging that the team wanted to celebrate this milestone and reflect on how far we've come. Our longest-serving employee, Andrea, has been with us 14 months but already seen a massive amount of change given how quickly we've grown.
We've achieved all this growth without a sales team, and without really advertising or marketing ourselves. Growth has come through a single-minded focus on our work and our clients. We go out of our way to provide them with excellent service, and they then recommend us to others.
It's been a bumpy ride as anyone in business will tell you. I hope to write about the lessons learnt on our blog during 2020. Despite the bumps, we have achieved so much with more to come. We have grown to become the collaborative, intelligent, and data-driven business I've been working towards.
Other than improvements, there's been some great highlights.
Being finalists in the Emerging & Energised category of the 2019 Telstra Business Awards was a definite highlight as was becoming a Gold HubSpot partner. The team coming together to put on an event of the calibre of Digital Adelaide 2019 stands out too. Achievements beyond my wildest dreams when I started the business.
We've partnered with some fantastic, supportive companies, and in some cases brought them to Australia for the first time. You'll hear more about them over the next few months, but every company we partner with solves a pain point of our clients. That will continue to be our approach.
I've made some great friends over the journey, from our clients, some of whom genuinely become mates, to our partners. I've had the chance to travel overseas, make friends in the US and Europe, and of course our valued client base in the Northern Territory.
The best part of my job is helping our clients grow. It sounds cliche, but everyone likes to win and improve. So seeing our client growth in numbers, and seeing the results of our work is hugely satisfying.
We've helped clients grow so they can hire their first employees. We've helped startups raise their first round of funding. We've helped not-for-profits save enough money to hire an extra staff member. These are the outcomes we're focused on, and it's been great to work with our clients to help them achieve these results.
Our success over the last three years is the result of a massive amount of hard work over an extended period. But more than that, it's a testament to the team we've built, the way they value each other, our clients, and the business as a whole. We try to foster an inclusive, collaborative team environment. We treat each other with respect but can still have a laugh and give constructive feedback.
To reinforce how far we've come as a team, they put together their highlights of what they enjoy about working at Refuel and what they learnt. I wish I could take credit!
Andrea, Marketing Assistant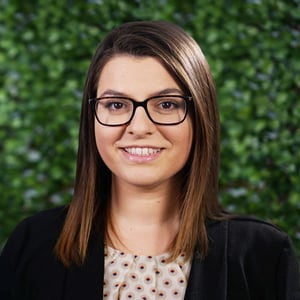 Since working at Refuel, I've been able to expand my knowledge in SEO, Web Design, HubSpot and coding. It's so much easier for me to adapt to new software and technology now that I have experience on the various platforms we use.
It's so rewarding to be working on so many different things every day and collaborating in a team. We work together to see projects through from beginning to end and always have support. Refuel is a super flexible and collaborative working environment which makes coming to work a pleasure.
Last year I was able to help organise and run our first Digital Adelaide event, which was a major highlight. I loved being involved in every aspect and getting to meet so many new faces on the day. I can't wait to do it all over again at this year's event.
Jasmine, Project Manager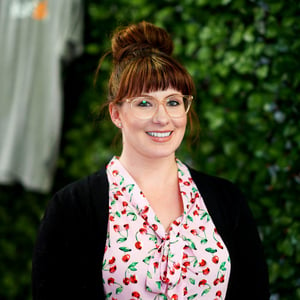 Working at Refuel has taught me how to Project Manage for an agency environment where work is thrown at us from all directions. I've adapted to being able to keep everyone on track and making sure the team knows what they need to do! I enjoy being able to help refine and build processes that will improve the business long term. Everyone is constantly learning and open to change; we're always pushing the boundaries to improve.
In my first week, we went to a meeting with new clients Brewboys. After our pitch, we hung around to chat with them, enjoying a bite to eat and trying their drinks. I loved that we could do that and it counts as work time!
Liina, Marketing & Design Assistant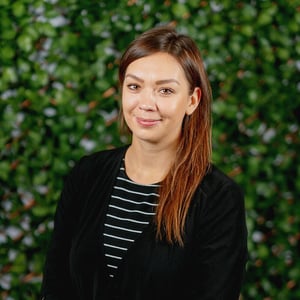 I worked in various roles related to marketing and design before starting at Refuel, but have been able to learn a lot of new skills since starting here. I've become familiar with a lot of new tools and have a more in-depth understanding of digital marketing and design. I've become better at time management and project management so I can balance the various projects I'm working on. The best part of my job is the variety and collaboration we get here.
I'm currently working on a rebranding project that is being built from the ground up. It's exciting to have a hand in creating a fresh new brand that will help our client stand out in their industry.
Adam, Junior Designer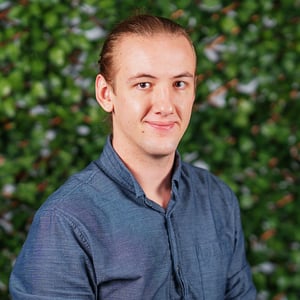 I've learned a lot about website design and the different software surrounding it since working for Refuel. I've enjoyed seeing my creations out in the real world, and how our clients use and love our work. I think the laid back atmosphere here at Refuel allows me to do my best work.
I started here as an Intern and officially graduated from Uni late last year. To go from a student to having people compliment my designs at an event like Digital Adelaide is a great feeling.
Alessia, Marketing Content Writer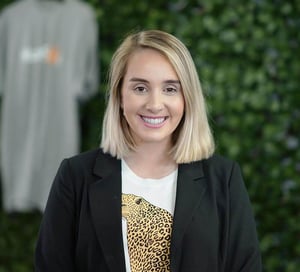 Before I started at Refuel, I mostly worked in Social Media Marketing roles, dabbled in PR work and a lot of reasonably boring blog and social copywriting. Now I get to write interesting blogs, web pages and social copy consistently and have really tested my limits when it comes to writing. I'm always improving, learning new techniques and finding new ways to get inspired. It's awesome seeing the SEO efforts I put into my work paying off.
I've only been here for just under six months, but somehow in that time, I've convinced Ryan to get us a ping pong table. That's been a pretty big highlight; I'm not going to lie. I think my next endeavour will be 'bring your dogs to work days'. Seriously though I think the best part about my job is knowing that I'm writing blogs, ebooks and web pages that are useful and educational for people.
Where to from here?
For Refuel Creative, this is only the beginning of the story. We have so much in store throughout 2020 and beyond. My goal is very much to share more of that but never lose sight of what is most important: helping our clients grow.
If you want to join us on our journey, check out opportunities to Work at Refuel, or book a call with us to become a client.