Escaping MailChimp's pricing changes with HubSpot
Andrea Pelizzari
10 October 2019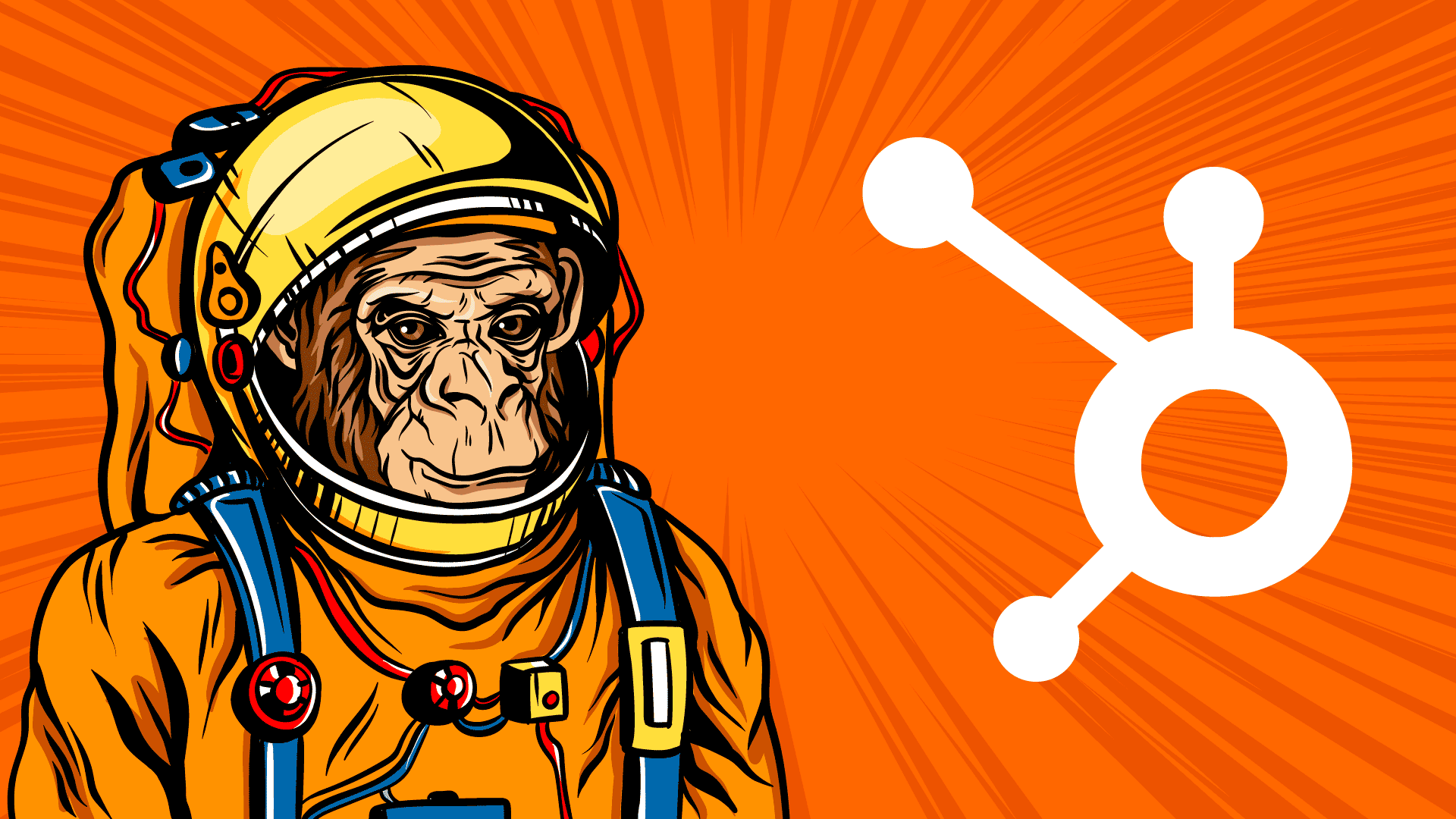 Have you recently been advised by MailChimp that your account will be upgraded due to the number of contacts on your mailing list? Can you no longer have multiple users accessing your account? You might be looking into alternatives before handing over your credit card details to ensure that their paid platform really is the best fit for your business.
Well, you might just be in luck.
What MailChimp has taken away, HubSpot has just delivered.
In September, HubSpot announced it was making some pretty huge changes to its platforms and adding some pretty major features to its free tools.
Free HubSpot you say?
You may not be aware, but HubSpot has long offered a free version of their tools. HubSpot CRM has always been free, but there are free versions of their Marketing, Sales and Service tools. These are generally full-featured but supported with HubSpot branding in a similar way to MailChimp's famous email footer badge.
Included in these additions to the free tier is the ability to create contact lists and send up to 2,000 emails per month, all with an email editor designed with efficiency and ease of use in mind.
The reasoning behind the changes to MailChimp's platform was to position themselves as a full-service marketing platform (like HubSpot!) and move away from being an email-marketing only platform. Naturally, they see that even though someone has unsubscribed from your email list, on their full-service platform, you can reach them in other ways, therefore contributing to your audience.
So while MailChimp was 'forever free' if you had under 2000 subscribers, now unsubscribed contacts count towards this total. For some of our clients, this means their active database of 1900 subscribers is now recognised by as many as 4000 contacts, with 2100 of these unsubscribed.
For HubSpot, their free CRM supports up to 1 million contacts. More than enough for most of us! So instead of limiting your contacts or subscribers, HubSpot provides you with 2000 email sends per month. That might be one email a week to 500 people, that might be one email a month to 2000 people, the choice is yours.
HubSpot has the limit set as email sends because they realise that you might want to reach your audience and track their behaviour in different ways. The HubSpot platform allows you to have as many contacts in your audience as you need. This way you can segment your audience and contact them accordingly.
Picking an email marketing solution
So what should you consider when deciding your email marketing provider?
What are your business plans for the future?
Like most aspects of business, plan for success. You want to ensure the option you choose will scale with you as you grow and continue to provide you with the best value for money.
If your audience is currently under 1000 contacts, you have space to breathe. If you're over the 1000 mark and building momentum towards the magic 2k, it's time to make some decisions.
MailChimp is just starting to make their move towards becoming a HubSpot-style full-service marketing platform. Their free tier is great and has a lot of value for small businesses. You can build emails, create Facebook and Instagram ads, post to your socials and build basic pop-up forms.
The thing to remember is that HubSpot has been a full-service platform for years. They know what you need before you know what you need! Their free platform offers CRM tools like:
Contact management
Tasks and activities
Deal tracking and management
Meeting scheduling
Gmail and Outlook integration
You also get free marketing tools like:
Forms
Pop-up forms
Email marketing
Facebook, Instagram, Google and Linkedin ads, and the ability to track up to $1000 in ad spend per month
List segmentation, smart lists and static lists
Live chat
Basic chatbots
Yes, you read that right - you get chatbots for free.
How many contacts do you currently have?
Given MailChimp no longer base your account costs on your number of subscribers, you might find yourself having to do a cleanup of your contacts or being forced to pay more. It's important to consider the size of your mailing list early in your research to avoid disappointment or unforeseen costs. MailChimp's plans look great on the surface.

As soon as you increase your contacts, your costs increase substantially too. So get your contacts list and growth plans in order before you decide on a solution.

How many emails do you send per month?
The number of emails you send per month could also be the deciding factor for your email marketing provider. Hubspot's free tools give you 2000 marketing email sends per month. So whether you have a small list of engaged contacts that you email frequently or a bigger list that you send a monthly newsletter to, you can still have it for free.
How can you make your emails more appealing to your audience?
Do you want to increase your open rates and click-through rates? In HubSpot you can create smart lists. These lists allow you to target people based on the criteria you set. You can categorise by birthday, persona, location, the date they last did business with you and even by the types of content you want to send to them.
Using the automation tools available to you, you can then send at optimised times. There's no point sending your emails at 9am on a Wednesday morning if the majority of your audience is working.
If you are sending an email newsletter, you want to make sure the recipient is opening it at a time suitable to them. Maybe while they are having their morning coffee? Or maybe they open emails at 8pm once the kids are settled?
All of these personalisation tools help to enhance your marketing campaigns by sending the right message, to the right person, at the right time.
What is your budget?
With HubSpot, you have a clear upgrade path. You can move to HubSpot Marketing Starter, removing HubSpot branding and adding landing pages, for just $68/month including 1000 email marketing contacts. With HubSpot's Pro and Enterprise offerings, as your business grows you can grow with HubSpot.
What integrations do you need?
You might be thinking, "I only send monthly newsletters. I don't need any integrations" but what happens when your business begins to grow? You might launch an e-commerce store and find yourself needing to integrate with Shopify or grow your audience by running ads on Linkedin?
When you plan for the future, it's best to have a central source of information that can either provide your future needs on the same platform or collate the data from external programs so that you have everything you need in one place. It's also best to set this up early in your growth cycle to avoid having to transfer large customer databases and risk losing valuable information and insights.
HubSpot gives you the freedom to connect with hundreds of apps without incurring any additional costs. This way you can get yourself set-up for free and then as you grow, you can scale the additions (and costs) accordingly. See the full list of the free HubSpot integrations here.
When in doubt, talk to an expert!
If you're not sure whether HubSpot is a viable alternative for your business, our team here at Refuel are happy to help! We've helped many businesses grow and scale while using each tier of the HubSpot platform to its maximum potential along the way.
We also realize that each business is unique and while we are huge fans of HubSpot, it might not be the best option for your business. Whether you want to send a series of emails each month or just a monthly newsletter, get in touch and we'll help you find the best solution!