Ace every sales and support call with an online call centre
Liina Puusepp
28 April 2020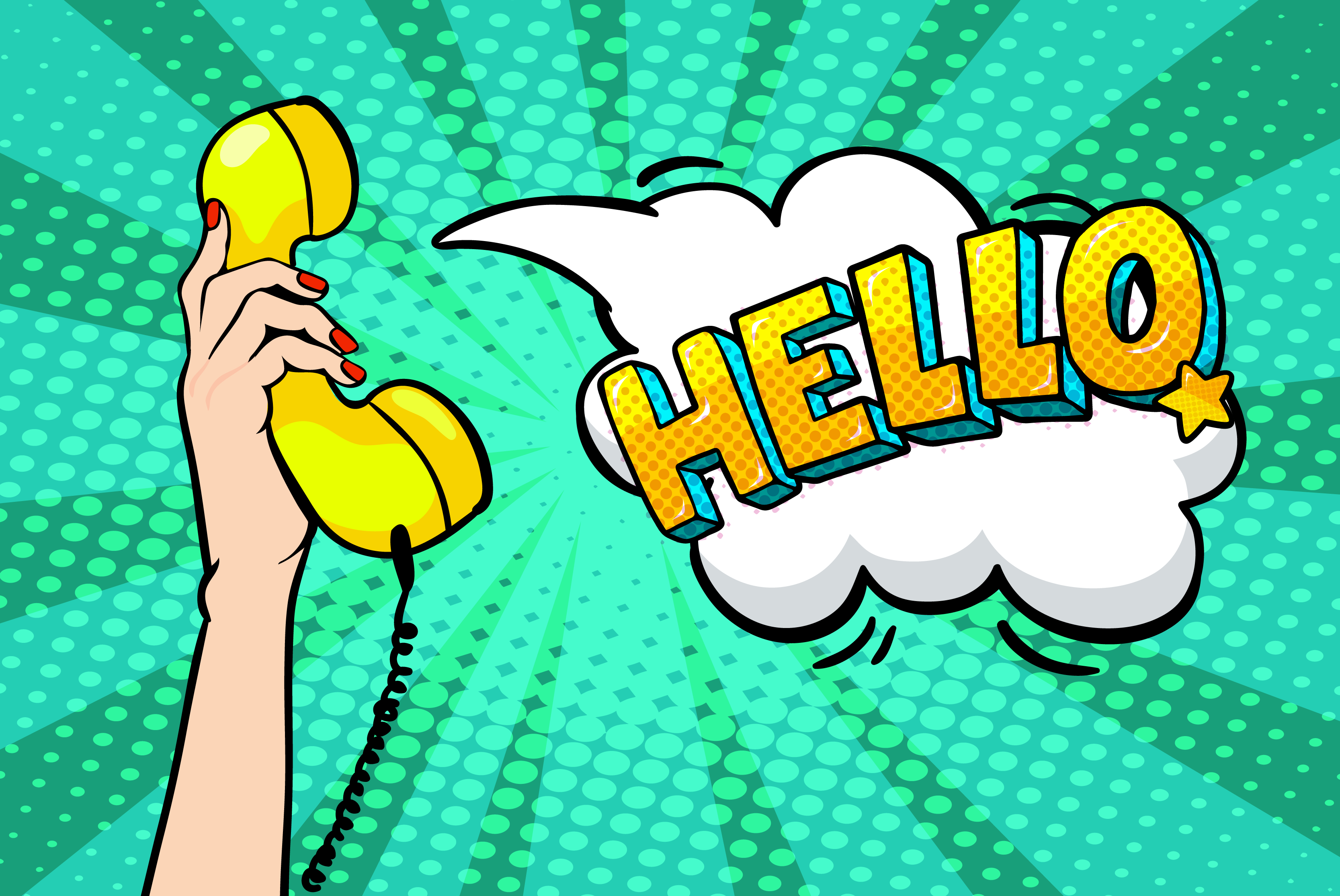 For any business, how you take care of your customer's needs before and after a sale or enquiry is vital. We want to convert happy customers into promoters! But how do you make sure your customer support or sales calls are on point?
If you are a small team, you might have a phone or two in the office for everyone to share. Passing on phones and getting the right person on the phone is pretty easy when you have a team of four. As your business grows the need for a faster and more efficient call service arises.
The ugly truth of self-managed call centres
Imagine this. You have set up a contact centre. You have set up a contact centre that is equipped with phones and all the latest telecom tech. You have the right number of sales and support people servicing all incoming calls.
You get the call and the conversation begins. It's either an enquiry or support related phone call. You want to find the right person to help the caller. You want to transfer the caller to the right person, either a dedicated account or sales manager or the right tech support person.
This can go either way. The call will get directed to the right person where this conversation starts from scratch. Or, if that particular account manager or support agent isn't available, you take a message and try to get back to the customer as soon as possible.
Either way, this is a long process for both your team and your callers. You don't want your team to deal with frustrated customers!
These days there are better ways. At some point, you are going to need a modern phone system that is hassle-free. You need a system that simplifies your processes and makes it easier to delight customers.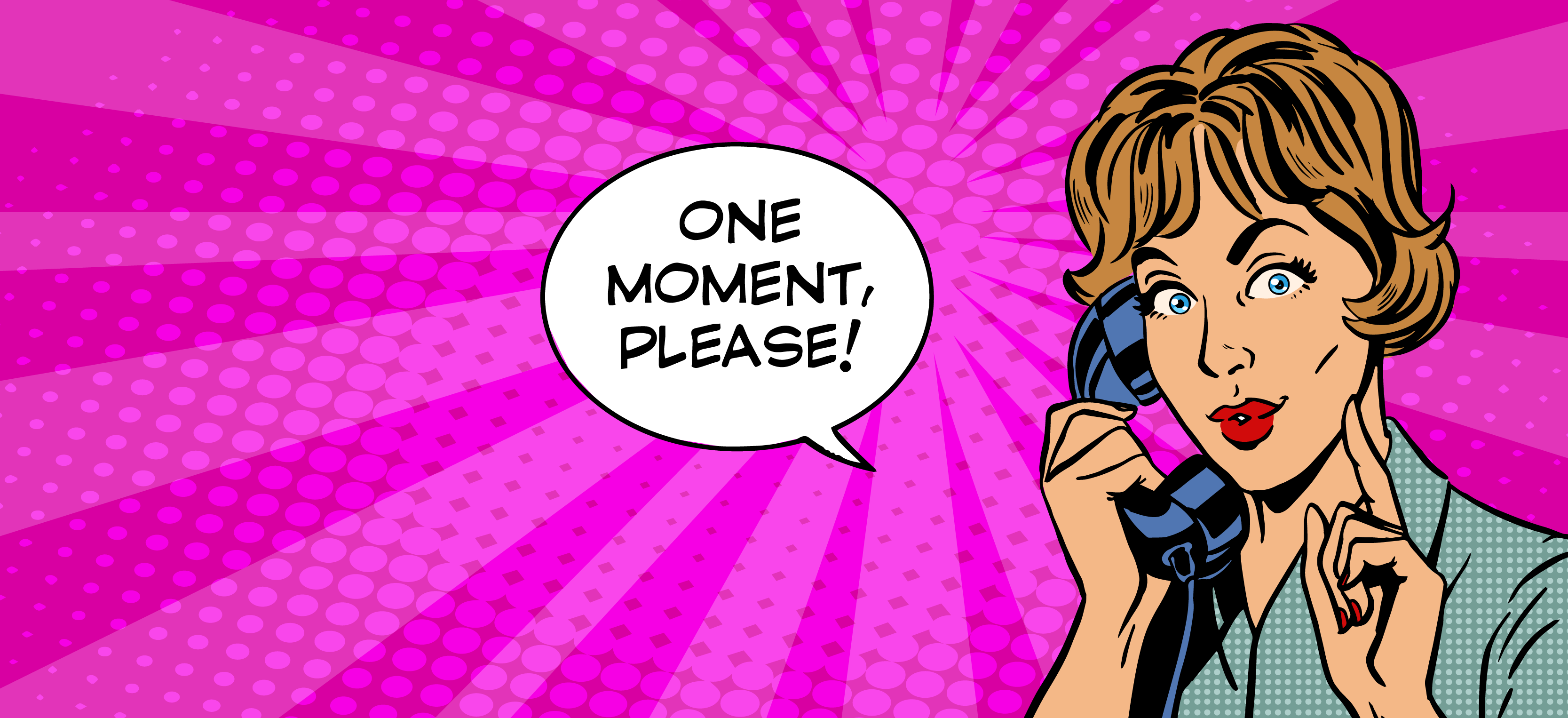 A new era: telephony in the cloud
Forget everything you just read and imagine a new way to manage your calls.
Imagine not having the hassle of writing down messages or manually looking up client details or history. Putting the caller on hold or returning the calls. Imagine minimising the time it takes for the client to reach the right person in your support or sales team.
Imagine having all the data and information in one place. It's accessible to every team member so that each call gets an immediate response and a result on the spot in real-time. Now that's what a smoothly operating call centre feels like.
Many of us still use fixed landlines, but the NBN transition has changed this. More of us are adopting modern communications and ditching traditional phone lines. The future for calls is a digital network. It's time you take your business into the modern-day and get ahead of the tech.
No more work phones, no more outsourcing
Don't get us wrong. Outsourcing your call centre is still a cost-effective solution for some businesses.
But the setup costs can be huge if you're not using modern software. Not to mention the quality of your outsourced service can be questionable.
Wouldn't you rather offer local customer support and have control over the service you provide?
An alternative to outsourcing or having in-house call centres is to provide your staff with dedicated work phones. It's an expensive liability. $80 for a mobile cap plan, plus the cost of replacing the phone when people drop them, smash the screens, or leave them at the pub.
Aircall does away with this by letting staff download the Aircall app to their existing personal phones. Calls then come into their mobiles looking like any other call but indicating which Aircall number they are from. Calls can also be set to only come in during business hours, which is great for part-time staff.
Unlock the power of voice with Aircall
Aircall is a cloud-based phone system designed for customer support and sales teams. Aircall works on desktop computers and mobiles. If you're setting up a call centre, it's as simple as installing and setting up the software and providing headsets.
With Aircall you can set up several phone numbers in 100+ countries, great for export businesses. You can configure them in seconds and transfer calls easily between teammates. Make and receive calls via the Aircall app without the need for desk phones or work phones.
Aircall is perfect for both large and small teams. It has many collaboration features, such as:
Call cascading across available team members, so if a team member isn't available, the call will go to the next person in the list.
Transfer on-the-fly to a specific person.
Shared contacts integrated with your CRM.
Support ticket management.
Team availability, so you only get work calls during your work hours.
Team performance analytics, so you can coach your team to improve and be their best
Superpowered outbound call centres
If you're doing outbound calling, it's essential to be as efficient and personalised as possible.
With Aircall's Power Dialer, you can run your own outbound call centre based on data in your CRM. It helps your sales reps be more efficient and gives them CRM data to contextualise their calls. Everything is automatically logged in your CRM, so you're not relying on sales reps. You can automate lead follow up too if you use a platform like HubSpot.
Set your team out for success
Aircall helps businesses be more productive when it comes to customer support and sales engagement. Its cloud-based phone system is both powerful and accessible. It offers collaborative features which help teams to work cohesively.
Aircall is not only useful for small and medium-sized businesses, but it is a perfect fit for remote teams or virtual offices. You're no longer limited to transferring calls within your office. Aircall provides phone numbers which you can use on any device. As long as your team are internet-connected, they can have calls routed to their Aircall app.
Your calls follow you whether you are at work, on the go, or working remotely, all without having to give away your personal number.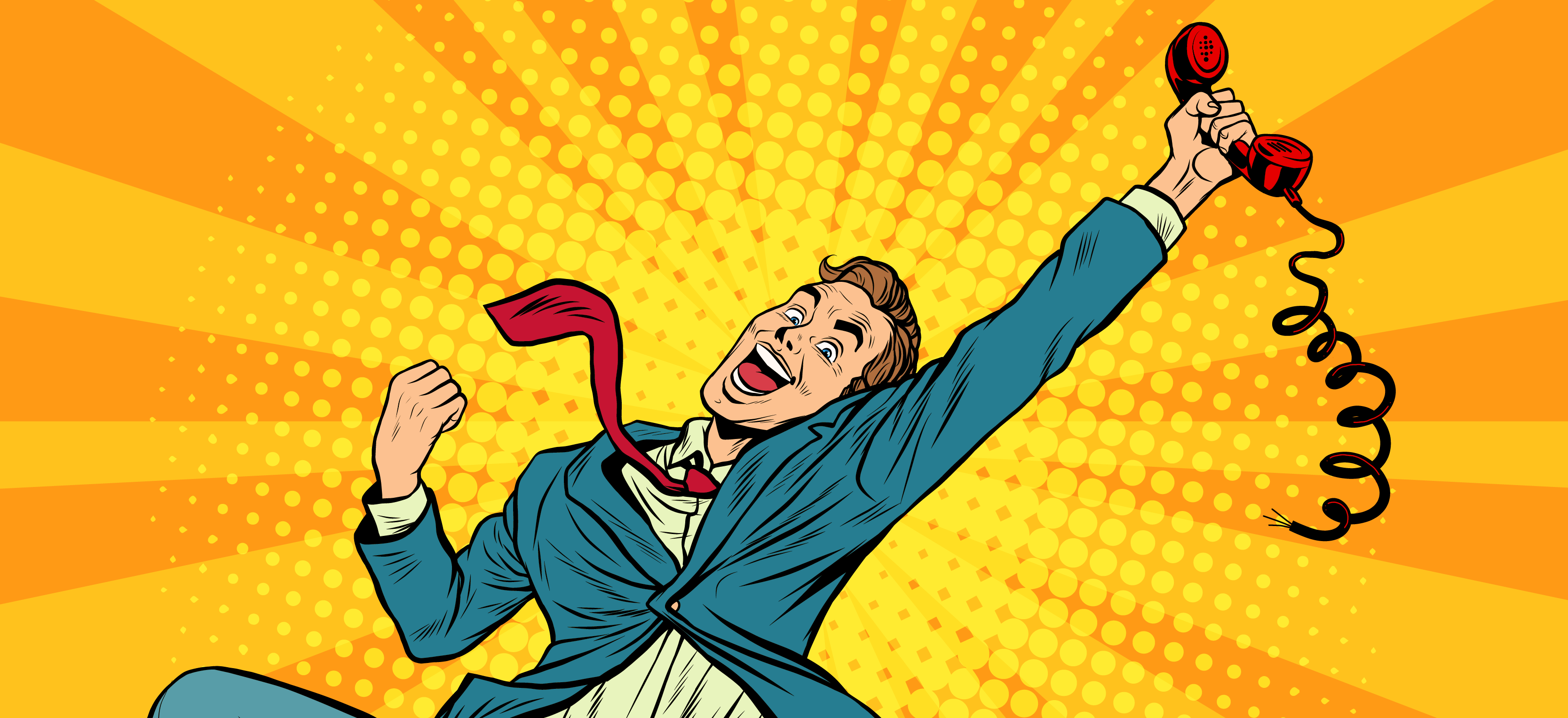 A call centre without the nonsense
If you think about your last conversation with a call centre staff member, you probably encountered an IVR before going into a queue. An IVR is an 'interactive voice response' where a voice asks you to press 1 for sales, press 2 for support, etc.
You may have had the option for a callback, keeping your place in the queue without staying on hold. This 'queue callback' is a feature of Aircall. It's the modern solution to spending hours listening to horrible hold music which frustrates your callers.
Call recording is excellent insurance for your business and staff. People can be unpredictable, and if you've ever worked in customer service, it's easy to have miscommunications occur.
Call recording makes sure that all conversations are available on a customer's CRM record. This helps resolve miscommunication quickly. You can also pause the recording at any time to protect the caller's sensitive information.
When it comes to multitasking, Aircall has you covered. Parallel calls allow you to hold your conversation and simultaneously start another call with a third party. So if you need to ask 'Susan from accounts' a question about your phone call, just use a parallel call!
Another nifty feature is that you can have unlimited concurrent calls. Yes, that's right. You can receive or make as many calls as you like at the same time on the same number.
Of course, there are many other useful Aircall features; in fact, we could go on about them all day. But, if you're not on the Aircall bandwagon by now, we recommend you read all about their glorious-ness here.
More reasons to love Aircall
Aircall focuses on four key aspects to make phone conversations better: call centre, sales, support and phone systems. A few of the most beneficial features that make Aircall essential for teams and businesses include:
International calling - make and receive calls on any number, all over the world while seeming local to callers.
Share your call inbox with your team and have a 360 overview of calls that need your team's attention. With Aircall you can archive your calls after completing a follow-up. This way you can assure that your whole team will be up to date and on the same page.
Share contact lists with everyone in your team. If needed, you can also keep some contacts private and hidden from other team members.
Manage your calls between the team. With Aircall you can assign calls to a specific teammate and the action, tag or comment on calls will pop up on their to-do list.
Transfer a call with just one click to the person most fit to resolve a callers issue.
Track your team's performance and record the call on each of your numbers.
Automatically log calls to your CRM and helpdesk including HubSpot, Salesforce, Zendesk, and more.
Get started
Refuel Creative is a Bronze Aircall partner. We also use it for all our calling needs within our team.
If you'd like to know more about implementing Aircall, then contact us and lets chat. We offer a free exploratory call to help understand your requirements and whether Aircall is a good fit.