Facebook Ads are changing in 2023. Are you ready?
Sam Hutchinson
28 December 2022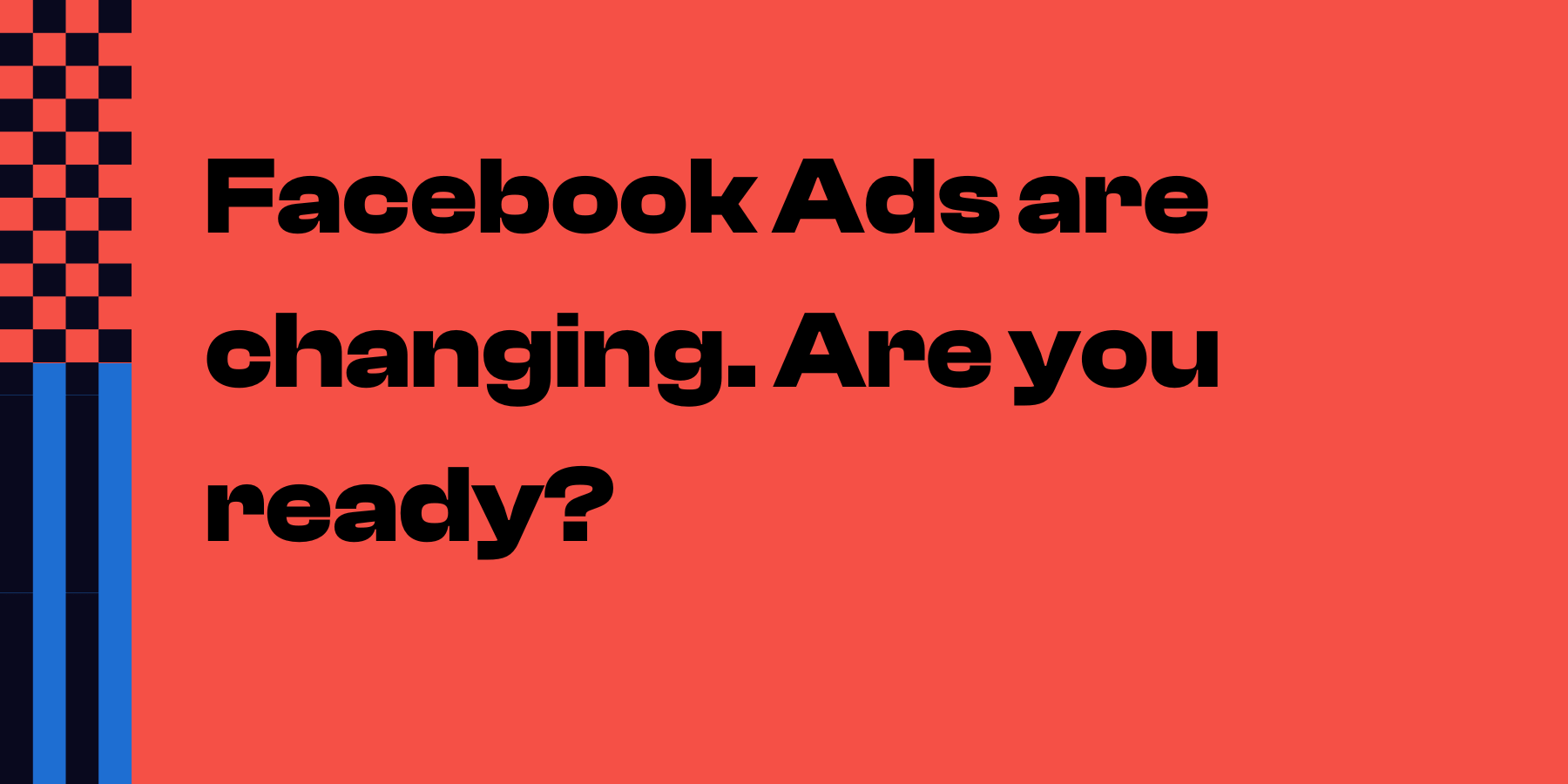 Meta is updating its self-serve advertising terms for 2023 and it could have a big impact on how your business advertises across Facebook and Instagram.
If you've advertised online, you'll understand that even the smallest changes to a tech giant's advertising policies could have a big impact on your business.
So, in this blog, we break down the changes coming to Meta in 2023 and highlight the changes you should be aware of before committing to another big year of advertising in 2023.
What is self-serve advertising?
Meta is changing its self-serve advertising policy for 2023. Before we dive into the big changes, let's just get a quick refresher on what a self-serve advertising campaign is.
Essentially, a self-serve advertising campaign is any advertising campaign that allows the user to define criteria for an ad campaign and purchase digital ads, without speaking to a sales person or publisher.
Social media platforms are fantastic ways to advertise online as their widespread audience and inbuilt interests makes it easy for marketers to target their ads to interested parties.
This means that, with the right campaign settings and granular demographic data, businesses can get incredible results from their advertising.
However, as the ads are also launched with the user's own parameters, it can also be a money vacuum in the wrong hands.
How have Meta self-serve ads changed?
In a recent update, Meta revealed that they have made extensive changes to their self-serve ad policy. The full changes can be read here.
The changes to Meta's self-serve ad terms have been met with annoyance from marketers across the globe.
Some notable highlights from their terms update are as follows:
Ads can be removed for any reason
In their terms update, Meta states that "Your ads must comply with all applicable laws, regulations, and guidelines, as well as our Advertising Policies..." but then the next line reads "We may reject or remove any ad for any reason."
Rather than helping users understand the platform with clear rules and terms, this update just confuses users. It begs the question, can Meta remove an ad if they just don't like the ad?
Your targeting may not work
Facebook, and social media marketing in general, is a powerhouse for advertising as it allows marketers to target ads to people who are most likely to be interested in the product.
However, in the self-serve ads update, Meta claim that your ads may not reach their intended audience, regardless of whether you target that audience:
"...when serving your ad, we use our best efforts to deliver the ads to the audience you specify..., though we cannot guarantee in every instance that your ad will reach its intended target..."
You may pay for ads that aren't running
None of us want to pay for something we don't want, but it seems like that's what may happen on Meta in 2023.
Another interesting line from their terms update is:
"You can cancel an Order at any time, but your ads may run for 24 hours after you notify us, and you are still responsible for paying for all ads that run."
In other words, even if you have turned off your campaign due to poor results, you may still have to foot the bill for another 24 hours.
Account security is your problem
Online security is becoming a bigger topic of discussion. In their ad terms update, Meta's approach is essentially 'your account security is your problem, not ours'.
"You are responsible for maintaining the security of your advertising account, and you understand that you will be charged for any Orders placed on or through your advertising account."
This means that if your account is hacked, you will be held responsible and Meta will not be responsible for the spend.
Additionally, Meta also highlights:
"We cannot control how clicks are generated on your ads. We have systems that attempt to detect and filter certain click activity, but we are not responsible for click fraud, technological issues or other potentially invalid click activity that may affect the cost of running ads."
How should I advertise on Facebook in 2023?
For the small or medium-sized business, these ad terms make it more challenging to run an online ad campaign.
In 2023, to get the results you need and the peace of mind that your spend and account security is tight, you need a digital advertising agency with a stellar track record.
At Refuel Creative, we have the creative, strategy, and tools you need to get results with your social media paid advertising campaign. But don't just take our word for it, let the stats speak for themselves.
We've worked with clients like SeaLink to boost awareness locally and increase sales, achieving:
an increase in their reach by 1,159%
an increase in their engagement by 1,798%
a 4.6x increase in purchases when compared to previous campaign
30% reduction in cost per purchase to $2.99 cost per purchase
We've also worked with YHA Australia to attract email subscribers. Our strategy brought in big results for YHA:
18.2K new subscribers
312K landing page views
17M people reached
$0.08 per landing page view
Learn more about our digital advertising services and see how our team can help you get in first place.